The 2018 State of the Cruise Industry Outlook was released by the Cruise Line International Association. The upcoming year will certainly be a big year for the cruise industry as current data shows cruise travel is steadily on the rise. A projected 27.2 million passengers expected to set sail in 2018!
Top Nine Cruise Trends for 2018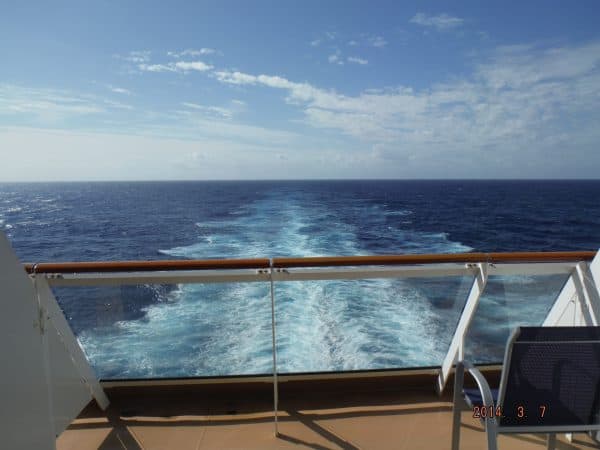 1. All Budgets Will Cruise 
There is a cruise for every budget, from a $159 quick weekend getaway to the Bahamas to a $40,000 three-month round-the-world cruise on a luxury line. Cruising is no longer only for the wealthy and the price of cruising has leveled out making it accessible to every household.
2. Transformational Cruise Travel 
This could be anything that transforms your cruise experience. From cultural immersion and voluntourism to extreme adventures, those returning from a cruise will have shift in perspective and a sense of accomplishment. Some upcoming cruise itineraries include the opportunity to indulge in local cuisine, guided tours through small villages and even visits inside private homes. Thrill-seekers can fill bucket lists with chances to swim with sharks in South Africa, ride a Harley Davidson in Alaska or mingle among penguins in the Arctic.
3. Sustainability at Sea 
Most cruise lines have an excellent record for being environmentally friendly, and now that's involving cruise guests. Travelers can look forward participating in sustainable practices both onboard and off from recycling and waste management to popular voluntourism initiatives that focus on creating a positive environmental and social impact at destinations around the globe.
4. Millennials Take to the River
River and small ship cruising continues to gain traction among travelers, specifically the Millennial set. With ever-expanding itineraries and destination experiences that reach far beyond walking and coach tours and endless options for the perfect "Instagram moment," the younger generation is embracing river cruising.
5. Skip-Gen Cruising
Multigenerational cruising is projected to increase in popularity. But there's a twist: "skip-generation" trips, with grandparents and grandchildren traveling together without their parents, are predicted to be highly popular in 2018 and beyond.
6. Travelers Seek Chilly Destinations 
The coming year is projected to see an increase in popularity of colder climate destinations including the Baltics, Canada, Alaska, and Antarctica. With an array of unique excursion options, from penguin watching to ice fishing, these winter wonder destinations are drawing in both new and repeat cruise travelers.
7. Healthy Doses
Travelers are seeking health and wellness trips more than ever before and the cruise industry is responding with services and experiences for the mind and body. Today's cruise travelers can participate in onboard health wellness seminars led by popular health experts, custom fitness programs, stress management, and spa services. There are even entire cruise itineraries dedicated to weight management and healthy living including Weight Watchers cruises and menus for a variety of dietary needs from diabetic-friendly to plant-based.
8. Smart Travel Technology— The coming year there will be a rise in traveler-friendly onboard technologies. Several cruise lines are introducing wearable technology for cruise guests that provide a personalized and seamless experience while onboard. Ranging from keychains to bracelets to necklaces and more, wearable technology on cruises interacts with sensors on the ship in order to do everything from turning the lights on as a cruiser approaches their cabin to acting as a security agent.
READ MORE: 13 Ways Technology Has Changed Cruising
9. Tapping Travel Agents – Travel agents continue to see a steady demand from consumers in planning and executing vacations. Some of the largest factors behind continued popularity of travel agents? Ease of planning, valued expertise, and affordability.
What trends do you think we'll see in 2018?
Featured image via Carnival Cruise Line