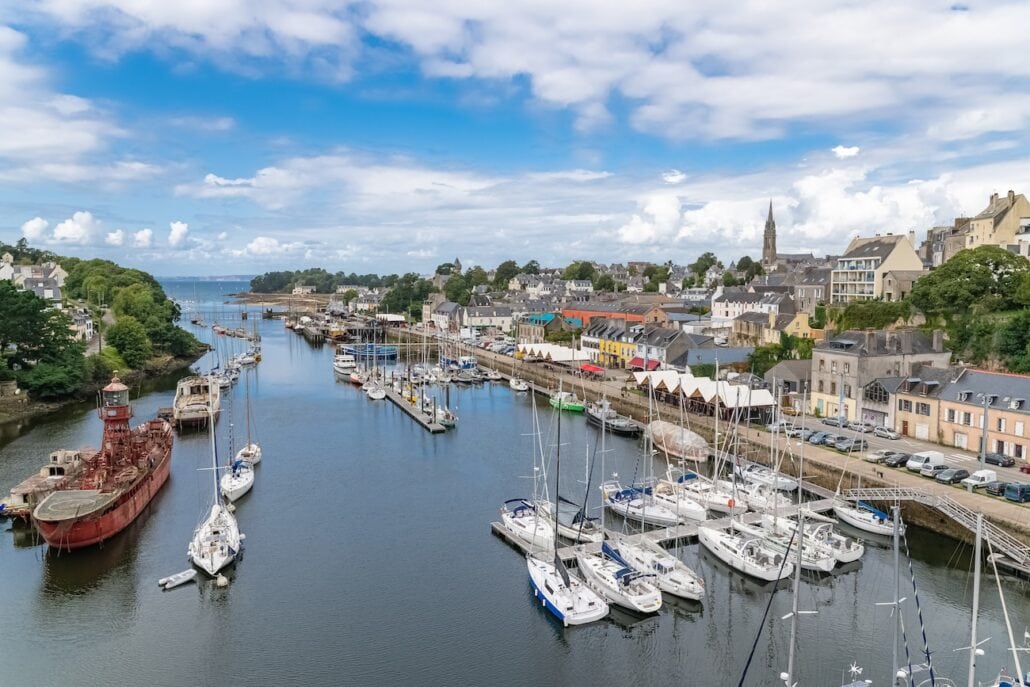 Dozens of protestors taunted cruise passengers from Atlas Ocean Voyages' World Traveler during a call at the French port of Douarnenez, chanting "you are not welcome" and "shame on you" for the ship's role in over tourism and associated environmental impact.
Many were dressed symbolically as polar bears and sea lions, and some were wearing Venetian masks, presumably in solidarity with similar cruise ship protests in Venice in recent years.
Cruise guest reaction
Guests on board were sympathetic to the issue of cruise-related overtourism and its environmental impacts.
American guest Eric Scott from Seattle described the protest as a "useful educational experience," adding, "That's one of the reasons we travel – to get perspectives from other places," according to a news report from AFP.
The AFP also quoted another saying: "They spend their time going back and forth between the poles to do last-chance tourism: see the last penguins, the last polar bears. It's indecent." 
Les 200 passagers du World Traveller, paquebot en escale à Douarnenez ce dimanche, ont été accueillis par un concert de casseroles organisé par 60 à 70 manifestants anti-croisieres pic.twitter.com/0xcAuyv1Ex

— Dimitri L'hours (@DimitriLhours) October 8, 2023
This weekend's protest of Altas World Voyages is not the first protest against cruise ships in Douarnenez, where shore visits have been scrapped or operated under police escort in recent months.
Tourism in southwest Brittany is mostly low-key, with quaint port towns and villages. It is a popular destination with UK and Irish self-drive tourists and other Europeans.
Protestors denounce environmental damage in polar regions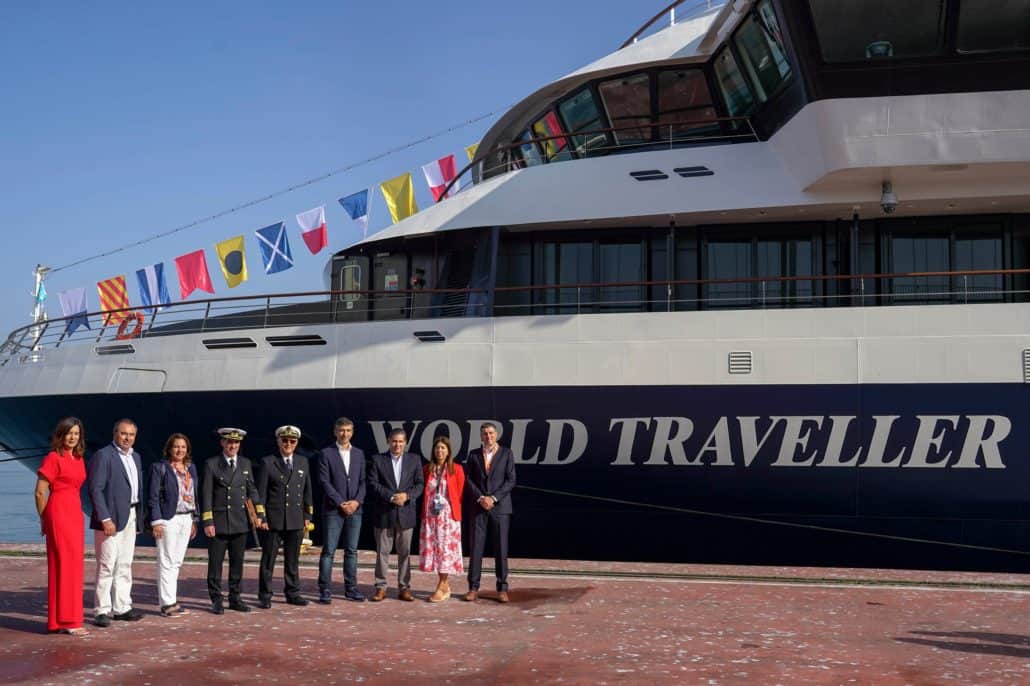 Many protestors in Douarnenez focused their anger on local issues and the cruise industry's impact on environmental degradation in the Arctic and Antarctica.
World Traveller operates expedition cruises to the polar regions and the Mediterranean, the British Isles, and Northern Europe.
Want More Cruise Stories? Sign up for our morning recap
The Fort Lauderdale-based cruise line " maximizes fuel efficiency by consuming as little as one-fifth the fuel compared to conventional cruise-ship systems."
In polar regions, it 'minimizes underwater noise that stresses marine wildlife by using a hydro-jet propulsion system," complemented by advanced waste management and water treatment systems.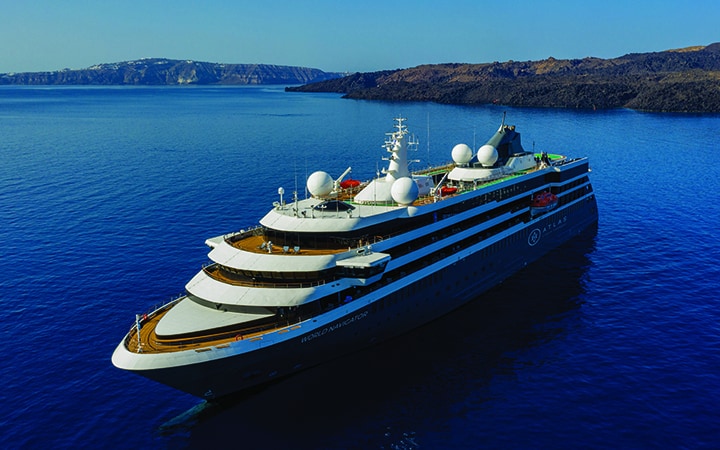 Earlier this year, a Transport & Environment NGO report suggested that cruise ship-generated pollution at European ports has returned to pre-pandemic levels.
It estimates cruise ship emissions reached more than eight million tons of CO2 last year, equivalent to 50,000 transatlantic flights. The Nature Communications journal claims 83 tons of snow are effectively lost for every tourist who visits Antarctica.
The Brittany protest follows several similar dockside demonstrations across Europe, particularly where there is a lack of shore power connectivity. It has led to cities imposing cruise ship restrictions in Venice, Amsterdam, Mallorca, Barcelona, and elsewhere.