The first ship (from a major cruise line) to set sail in the Americas since the industry shut down a year ago will be the Crystal Serenity, a 1,064-passenger vessel operated by luxury line Crystal Cruises. 
Beginning July 3, 2021, the Serenity will offer a 16-week program of seven-night all-Bahamas itineraries, with a choice to sail roundtrip from Nassau or Bimini. The ship will depart Nassau on Saturdays and Bimini on Sundays with a maximum of 900 guests onboard.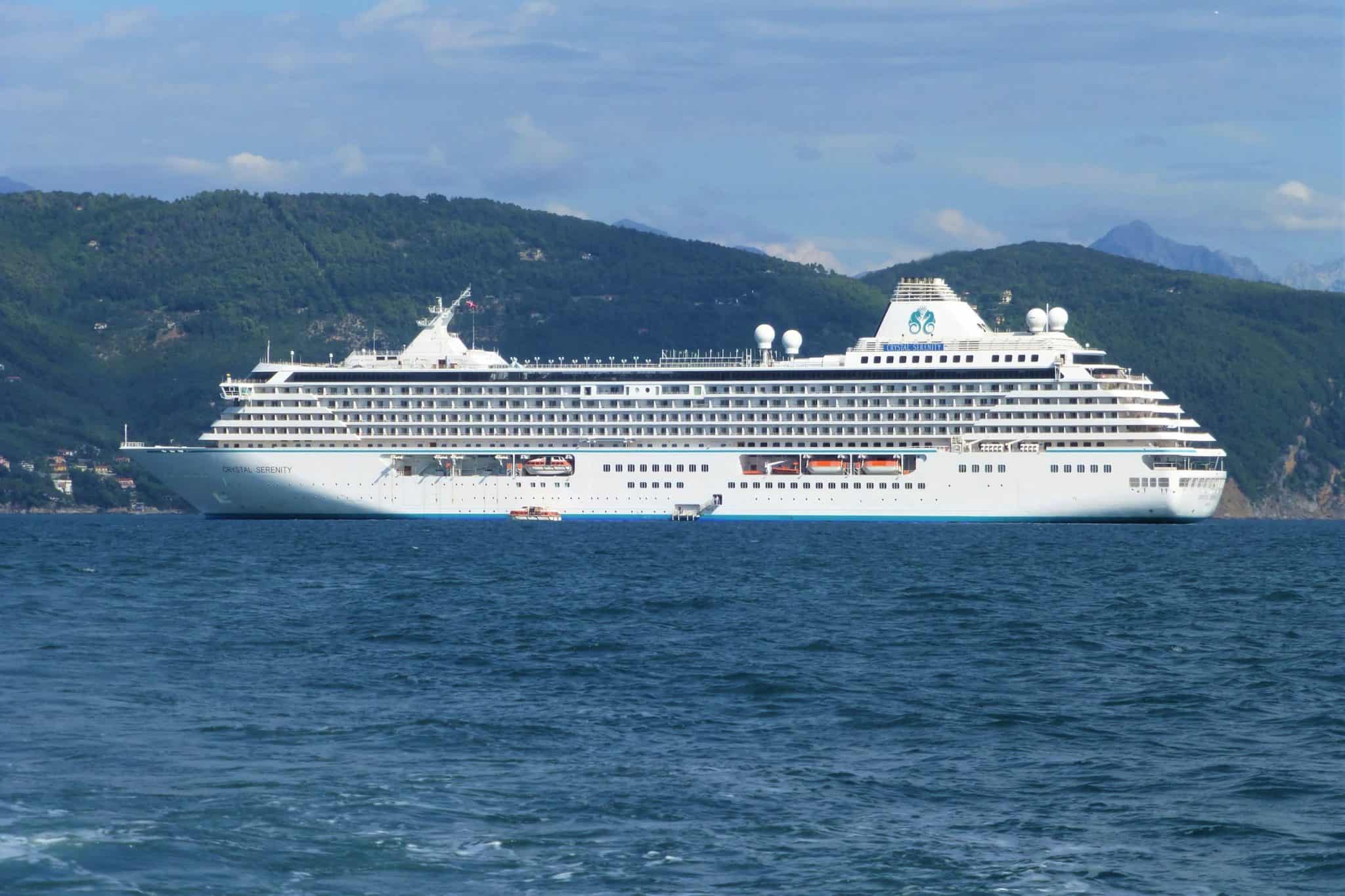 While the Bahamas is a major cruise destination — it welcomed 5.4 million cruise visitors in 2019 — the Crystal announcement also marks the first time a ship from a major cruise line has made its homeport in the island nation.
"This Is An Exciting Day For Cruising"
"This is an exciting day for cruising, for the Islands of the Bahamas, for Crystal, and for all those missing life-enriching travel," said Jack Anderson, Interim President and CEO for Crystal Cruises.
In addition to Nassau and Bimini, the seven-night itinerary will include stops at Great Exuma, San Salvador, Long Island, and Harbor Island. Trips can be extended with pre- or post-cruise stays at the SLS Baha Mar hotel complex in Nassau and the Resorts World Bimini Bahamas, which is owned by Crystal Cruises' parent company Genting Group.
As Crystal announced a couple of weeks back, all guests will be required to be vaccinated at least two weeks prior to travel before being allowed onboard. To meet Bahamas entry requirements, guests will also be required to have proof of a negative PCR COVID-19 test taken within five days of travel.
All Passengers Must Be Vaccinated
During a virtual press conference, Anderson said that a survey of past Crystal guests found that 80 percent wouldn't feel comfortable traveling without a vaccination requirement and that "On that basis we made our decision."
The cruise line executive added that its sister cruise line, Dream Cruises, has been successfully operating in Taiwan and Singapore for over seven months with no incidents onboard.
"We can offer these cruises with mutual confidence, thanks to the meticulous planning and health and safety protocols that both Crystal Cruises and The Bahamas have put in place," Anderson said. "The all-Bahamas itineraries allow us to sail without risk of border closures, and our North American guests to sail as close to home as possible."
Dionisio D'Aguilar, Minister of Tourism and Aviation for the Bahamas, says the cruise program will bring an infusion of optimism — and income — to a tourism-dependent nation badly hurt by over 12 months of drastically reduced visitation.
"After Year Of Despair, A Moment Of Triumph"
"After a year of uncertainty, despair, and doubt, we will remember this moment as a milestone achievement. Nearly a year of planning brought us to this moment of triumph."
Some of the stops on the all-Bahamas cruise will be at places where the largest previous nautical visitors have been private yachts. They're used to tourists, just not in large numbers. But Minister D'Aguilar says Crystal guests can expect a warm Bahamian welcome. "We're very confident these visits will be well received."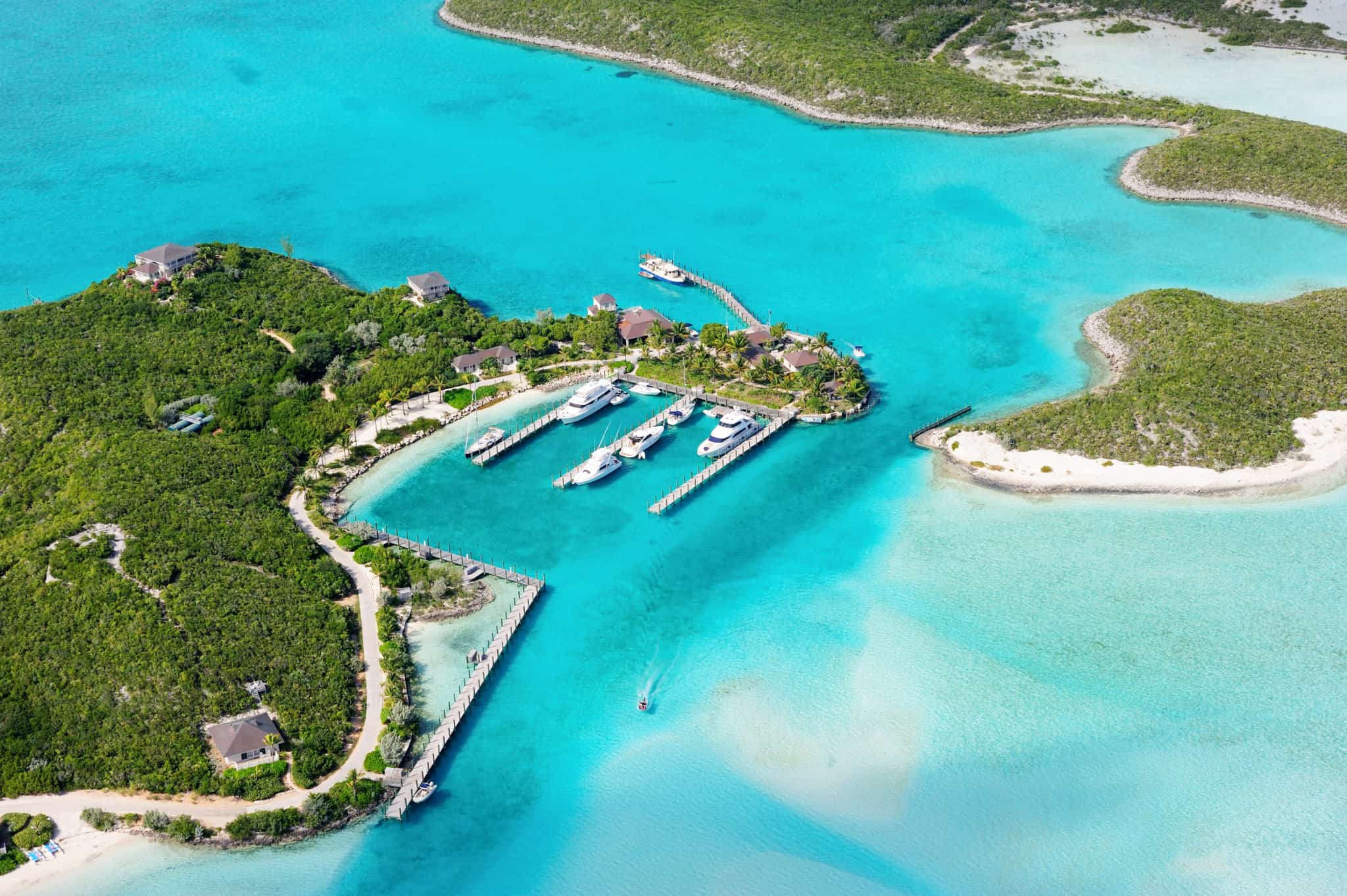 Crystal Serenity is a luxury ship that offers more public space per passenger than almost any cruise ship afloat. Thirty percent of accommodations are in butler-serviced classes, and 80 percent feature private verandahs. There are a dozen dining options aboard the ship, including famed Chef Nobu Matsuhisa's only restaurant at sea. 
Cruise fares will start at $1,999 per person. There are four accommodation categories to choose from: oceanview, verandah, penthouse, and penthouse suite. Crystal Society members — past passengers of the line — will enjoy a doubled discount of 5 percent, while first-time Crystal cruisers will get 2.5 percent savings. Solo travelers are welcomed at fares starting at 125 percent of the double occupancy fare.
Cruise Podcast: Crystal Serenity Luxury Ship Review