After recording its biggest single day of bookings in company history for a series of all-Bahamas cruises beginning July 3, Crystal Cruises has extended the program for three more weeks, with the last departure now scheduled for November 7.
Back in March, within the first 24 hours of reservations opening for its 'Luxury Bahamas Escapes' onboard the 1,064-passenger Crystal Serenity, nearly 4,000 travelers reserved staterooms or suites on at least one of the seven-night voyages that will cruise from Nassau on Saturdays and Bimini on Sundays.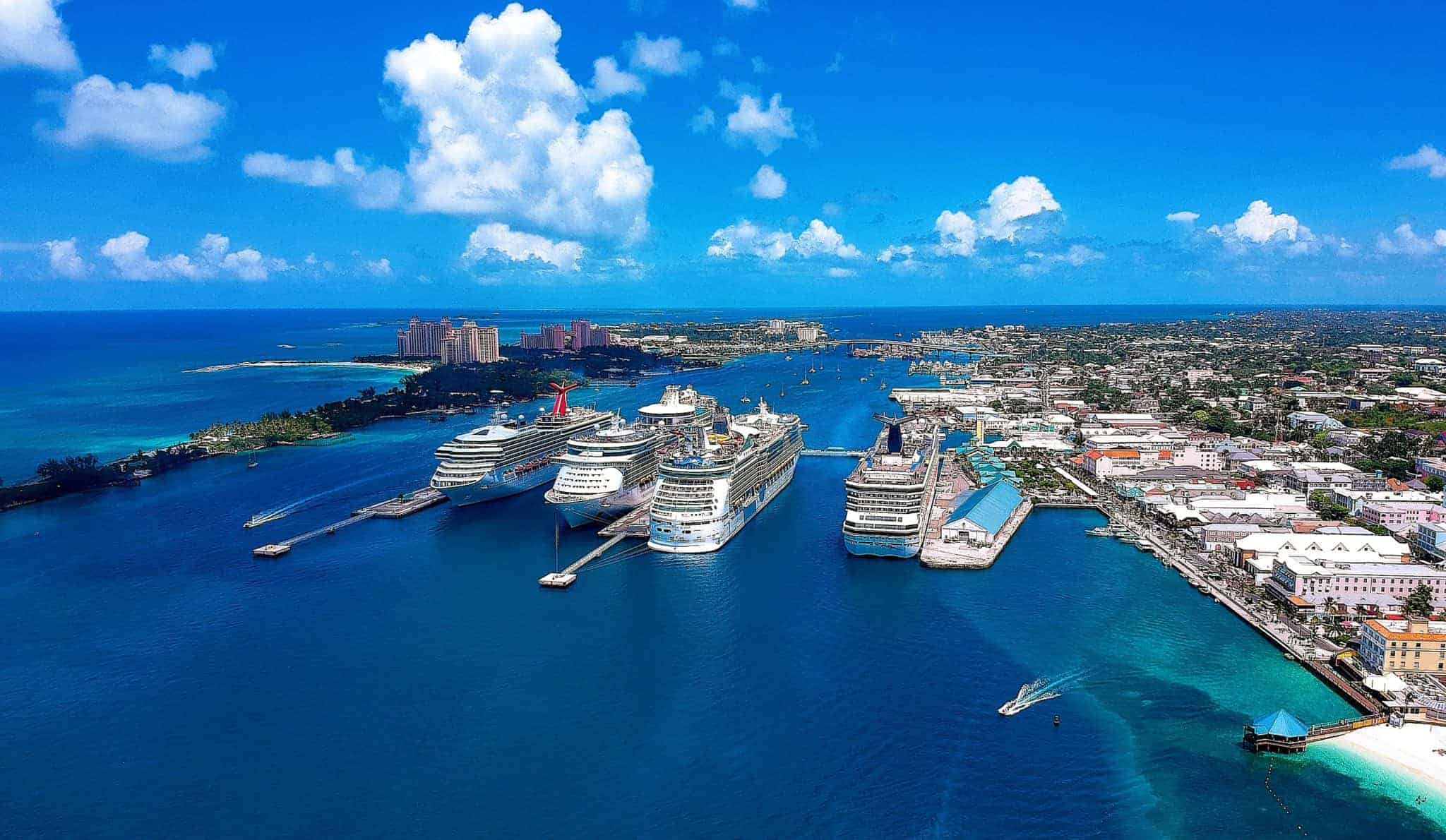 That's more than 25 percent of the overall capacity for the sailings, during which the ship will be restricted to 900 passengers due to COVID precautions. Eighty percent of the luxury ship's butler-serviced Crystal Penthouses were reserved on the first day of sales.
Crystal Serenity boasts more public space per passenger than almost any cruise ship afloat. Thirty percent of accommodations are in butler-serviced classes, and 80 percent feature private verandahs. There are a dozen dining options aboard the ship, including famed Chef Nobu Matsuhisa's only restaurant at sea.
Cruise Podcast: Crystal Serenity Luxury Ship Review + News
The new seven-night voyages include three round-trips from Nassau on October 23, October 30, and November 6, and three round-trips from Bimini on October 24, October 31, and November 7. Reservations will open for the new voyages on May 27.
Trips can be extended with pre- or post-cruise stays at the SLS Baha Mar hotel complex in Nassau and the Resorts World Bimini Bahamas, which is owned by Crystal Cruises' parent company Genting Group.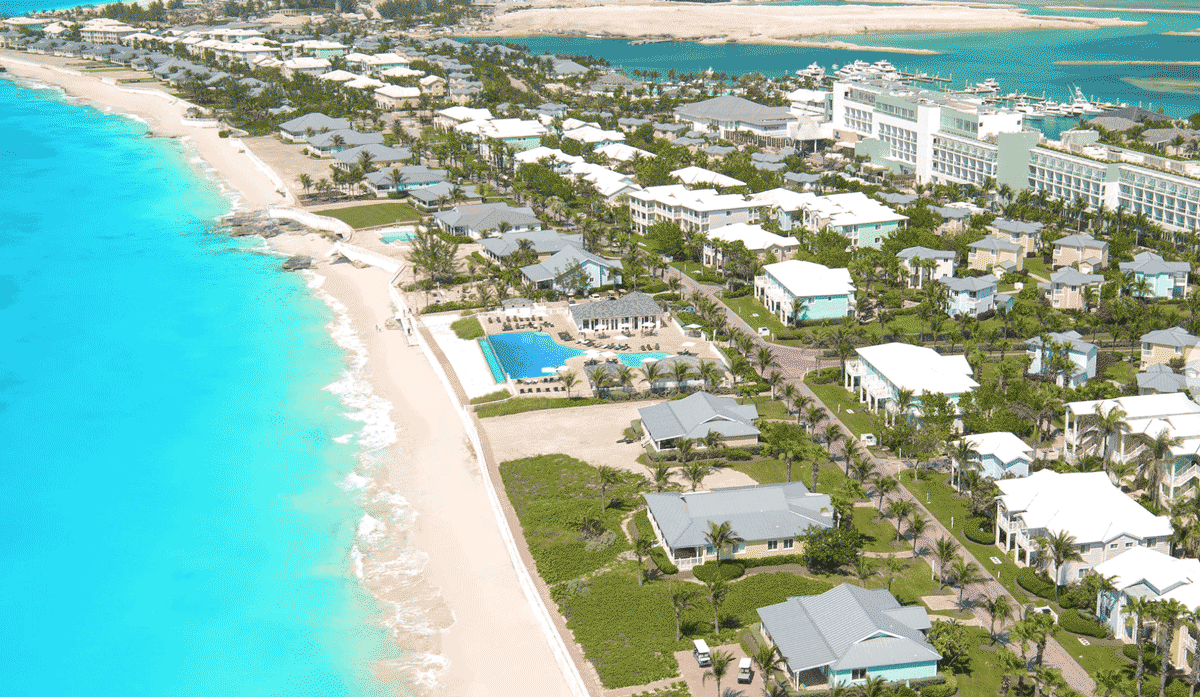 After Local Opposition, Harbor Island Dropped From Itinerary
Crystal has also made a significant change in its itinerary for the entire series, switching a planned stop at Harbor Island for a new anchorage at Spanish Wells. The change came after significant opposition from Harbor Island resort and rental property owners, who said that hundreds of cruise passengers coming ashore would disrupt the ambience of a tiny island known as "the Nantucket of the Caribbean."
Tony Sherman, who owns Harbor Island's Coral Sands resort, was one of the most vocal opponents of Serenity's planned stop there. He says the change was the right decision. "I think it serves to lift the cloud off what could have been a radical change to the appeal of our destination," Sherman told the Nassau Tribune Business publication.
Crystal guests can still visit Harbor Island. A water shuttle and an optional golf cart tour will be offered during the call in Spanish Wells. But Crystal says the secluded isle of Spanish Wells has plenty to offer, including pristine beaches, turquoise seas, and spectacular snorkeling and diving. Guests can also choose to explore the waters on a kayak tour through mangroves.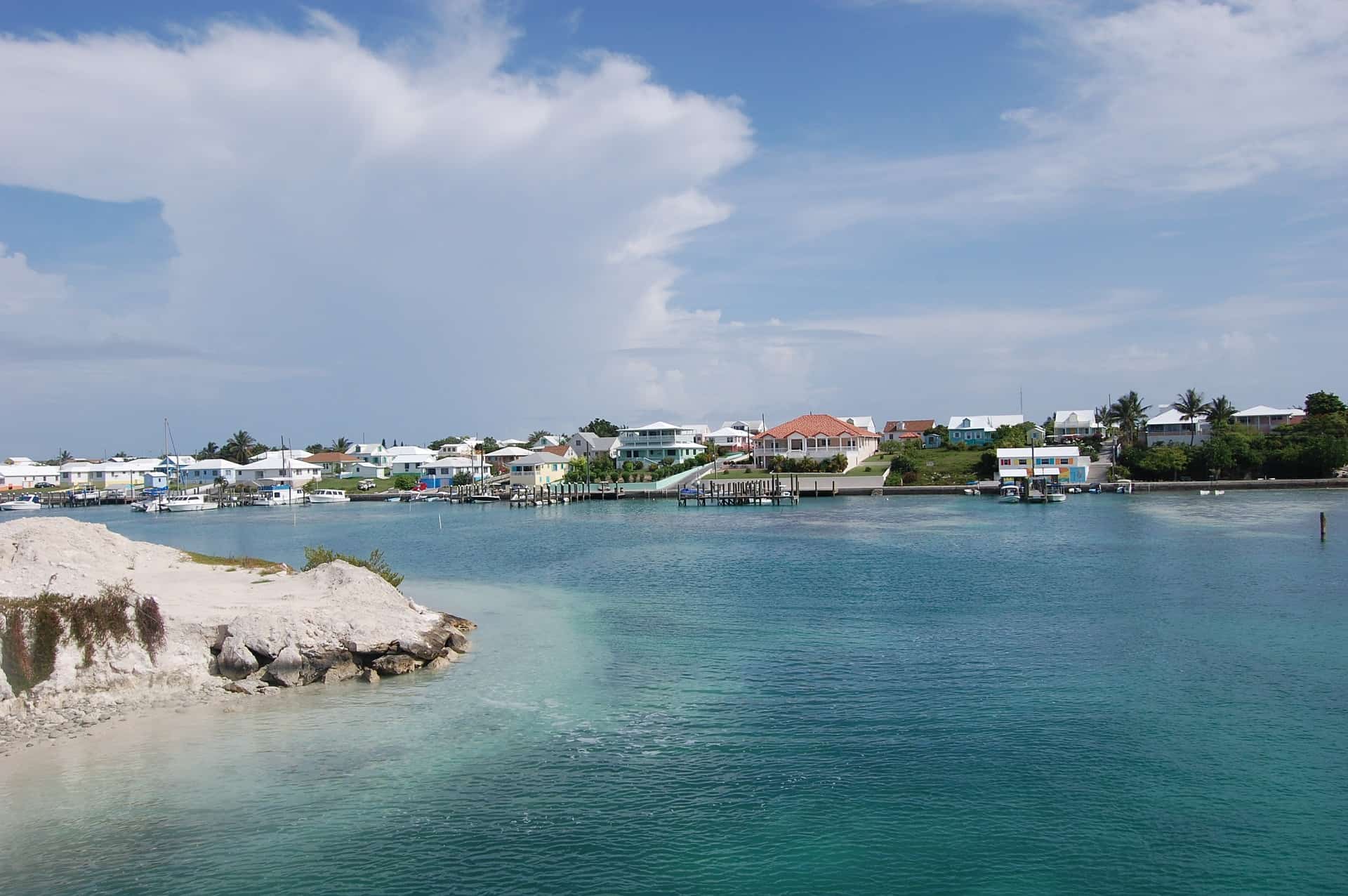 Crystal Will Be First Major Brand To Homeport In The Bahamas
The Bahamas is a major cruise destination, having welcomed 5.4 million cruise visitors in 2019. But the initial Crystal announcement marked the first time a ship from a major cruise line has made its homeport in the island nation.
Large ships have almost exclusively visited only Nassau and Freeport in the past, while the Crystal series includes stops at much smaller ports, including Great Exuma, San Salvador, Long Island, and now Spanish Wells.
Crystal Interim President & CEO Jack Anderson says that's part of the appeal for a destination that is "both close to home and yet a world away."
"These itineraries are truly unique because they offer guests the chance to experience exclusive places usually only accessible by sea planes or private yachts and sailboats," Anderson said in a statement.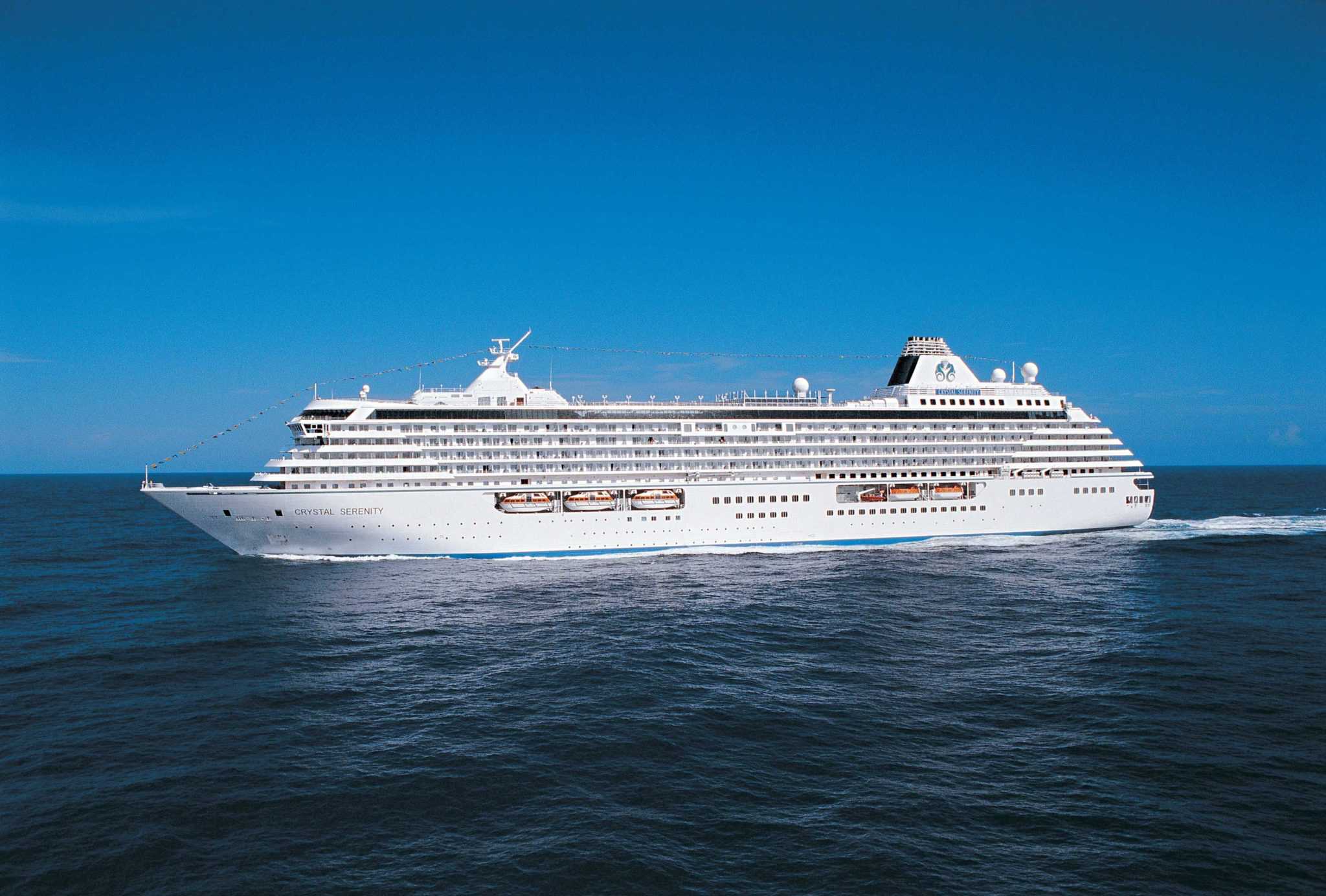 READ MORE: Bookings Open For 2021 Iceland & Norway Cruises on Crystal Endeavor
Eighty Percent Of Guests Surveyed Wanted Vaccination Requirement
All guests on Crystal's Bahamas series will be adults 18+ and will be required to be vaccinated at least two weeks prior to travel before being allowed onboard. An earlier requirement that passengers be tested on arrival in the Bahamas has been dropped for fully vaccinated travelers.
During a virtual press conference launching the initial sailings, Anderson said that a survey of past Crystal guests found that 80 percent wouldn't feel comfortable traveling without a vaccination requirement and that "on that basis we made our decision."
Just over a week after Crystal begins its Bahamas sailings, Royal Caribbean's Adventure of the Seas will launch a series of cruises out of Nassau. The seven-night sailings will include two back-to-back days on Royal's private island Perfect Day at CocoCay, as well as port calls in Freeport, Bahamas and Cozumel, Mexico.