There are themed cruises for a wide range of tastes, from quilters to cat lovers, bikers, and disco dancers. Now we can add cryptocurrency fans to the list.
Flip Phone Events and Dream Vacations are hosting what they're calling the "first-ever destination vacation for Dogecoin and cryptocurrency enthusiasts." The four-night "party" is scheduled to depart Miami on April 7, 2022 on the recently renovated Celebrity Summit.
Flip Phone and Dream Vacations are the producers of the "Golden Fans at Sea, Golden Girls Fan Cruise with Celebrity." The 2022 version of that event celebrating the popular TV show is expected to draw up to 1,000 fans on the new Celebrity Apex in January 2022.
OK, but what the heck is a Dogecoin and why is there a cruise for its fans?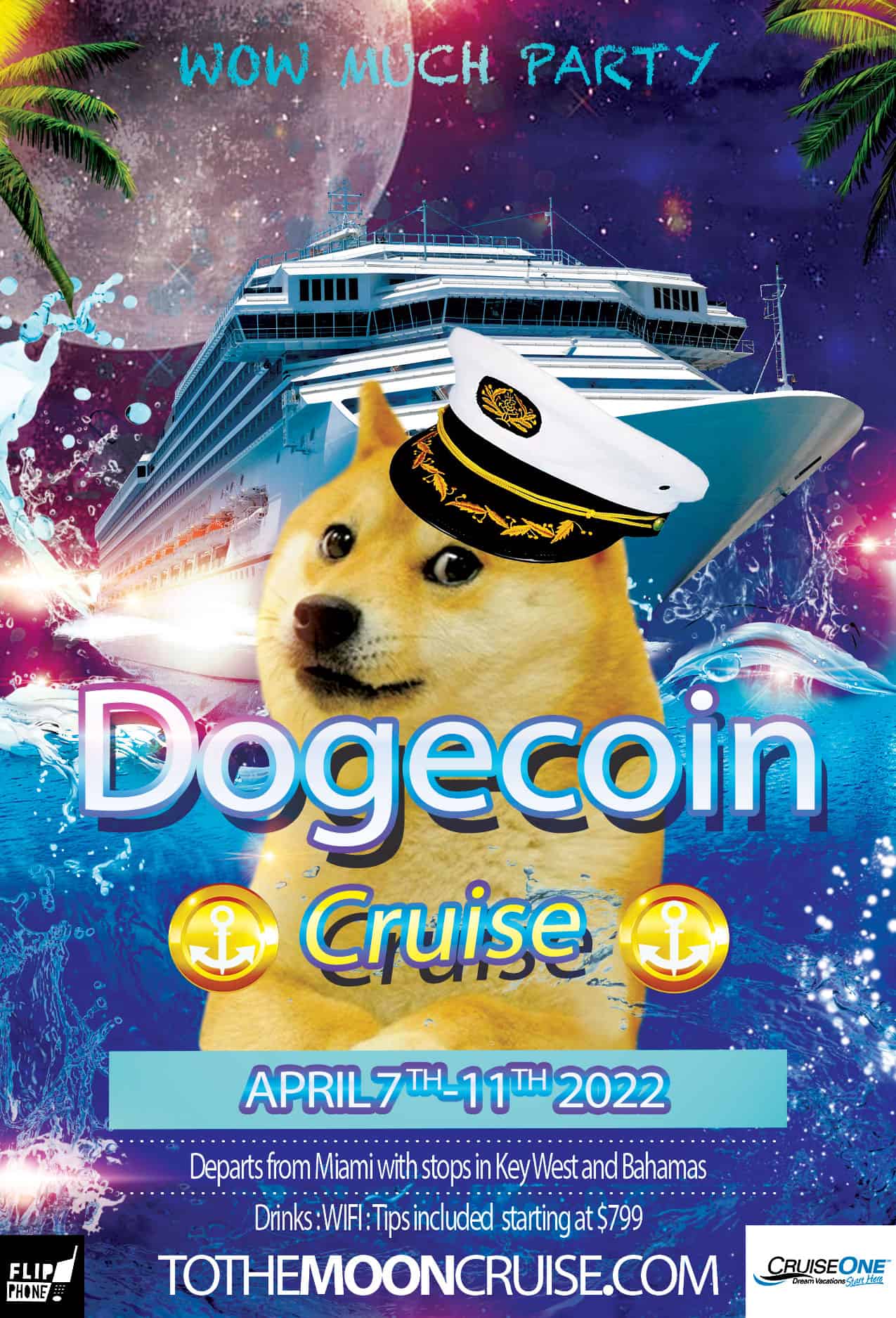 READ MORE: Celebrity Millennium Trip Report, Part 1: Getting There is Half the Battle
Cryptocurrencies are a type of digital currency that can be used to pay for things in the online world. Most of them, including bitcoin — the best known of the bunch — and Dogecoin, are backed by an encrypted digital ledger of transactions, known as a blockchain.
While the cryptocurrency market is notoriously volatile, with huge swings in value almost on a daily basis, Dogecoin has become one of the leading players by market value, according to Coinmarketcap.com. The first dogecoin that ever changed hands in early 2014 was worth $0.001540753. It is currently trading at about 30 cents, giving it a market capitalization of nearly $40 billion.
Much of Dogecoin's rise has been attributed to interest from Tesla founder Elon Musk, who has promoted the cryptocurrency — somewhat cryptically — in social media and during an appearance as a host of Saturday Night Live.
Organizers of the cruise say it will offer an opportunity for aficionados to gather and share their passion.
"You'll leave the cruise with many Doge friends. No longer will you have to bore your non-Doge friends with Doge talk, as you'll have hundreds of new friends to connect with after this cruise," organizers say on their website.
READ MORE: CDC Revises Cruise Ship Warning to Focus On Unvaccinated Passengers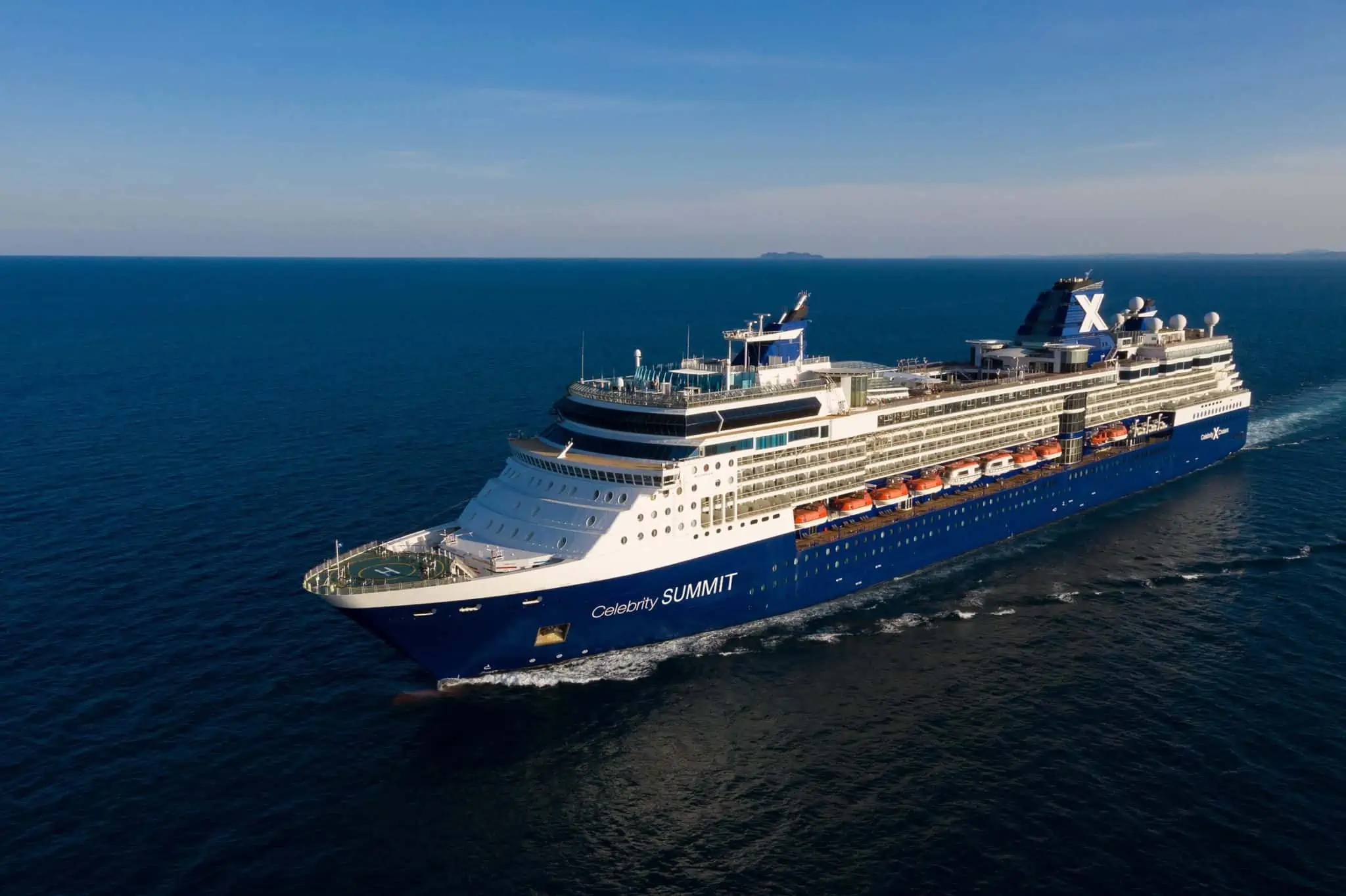 The Celebrity Summit sailing, dubbed the 'To The Moon Cruise,' will depart Miami with stops in Key West and Nassau as well as a day at sea. The themed cruise will feature events including a sail away party, 'Crypto 101' seminars, a 'Doge Bar Crawl' in Key West, a beach party in Nassau, blackjack tournaments, singles parties, and more.
The 'To The Moon' title of the cruise refers to the fact that a Canadian company is using Tesla's SpaceX to launch a satellite dubbed Doge-1 into orbit next year. Geometric Energy Corporation says it will pay for the mission in Dogecoin.
Prices for sailing start at $799 per person, which with Celebrity's recently revised fare structure comes complete with unlimited beverages, free WiFi, gratuities, and taxes. Aside from the deposit, which has to be made by credit card, passengers can pay for the entire cruise with Dogecoin.