It has been a while since MSC Group, the parent company to MSC Cruises, announced that it would be launching a small-ship luxury cruise line.
Since then, it has announced some details that passengers can expect aboard the new line, which will be called Explora Journeys.
Built by Fincantieri shipyard, the first of four luxury ships will set sail in 2023, with the other three set to debut in 2024, 2025, and 2026.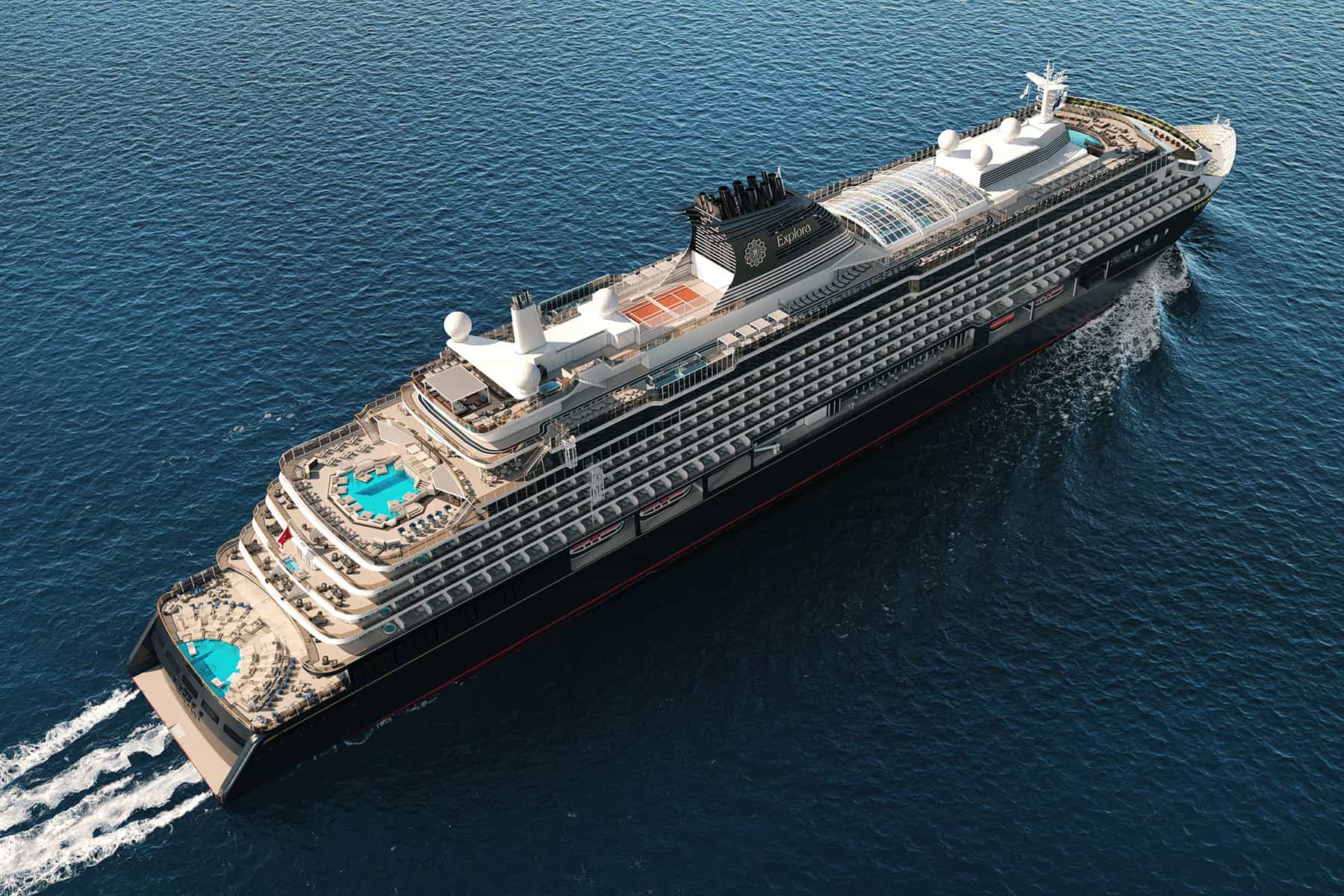 "Building a luxury brand that will redefine the cruise experience and create a category of its own has been a long-held vision of mine and my family," said Pierfrancesco Vago, Executive Chairman of MSC Group's cruise business and broader passenger division. "Inspired by our personal travel wishes, Explora Journeys will be an ocean escape like no other, allowing guests to relax, make memories, and cherish the time at sea with their loved ones. After all, time is the ultimate luxury."
Designed with the world's best superyacht and luxury hospitality designers, the first ship, called Explora I, will blend elegant Swiss precision with modern European craftsmanship.
With 461 oceanfront suites and residences, guests will enjoy views from floor-to-ceiling windows and their private terraces. Suites will start at around 377 square feet, which is among the most spacious for suites in the cruise industry.
14 decks will provide lots of indoor public space, and generous outdoor decks will include three outdoor pools, hot tubs, and 64 private cabanas. The ship will also have a fourth pool with a retractable glass roof for swimming in various weather conditions.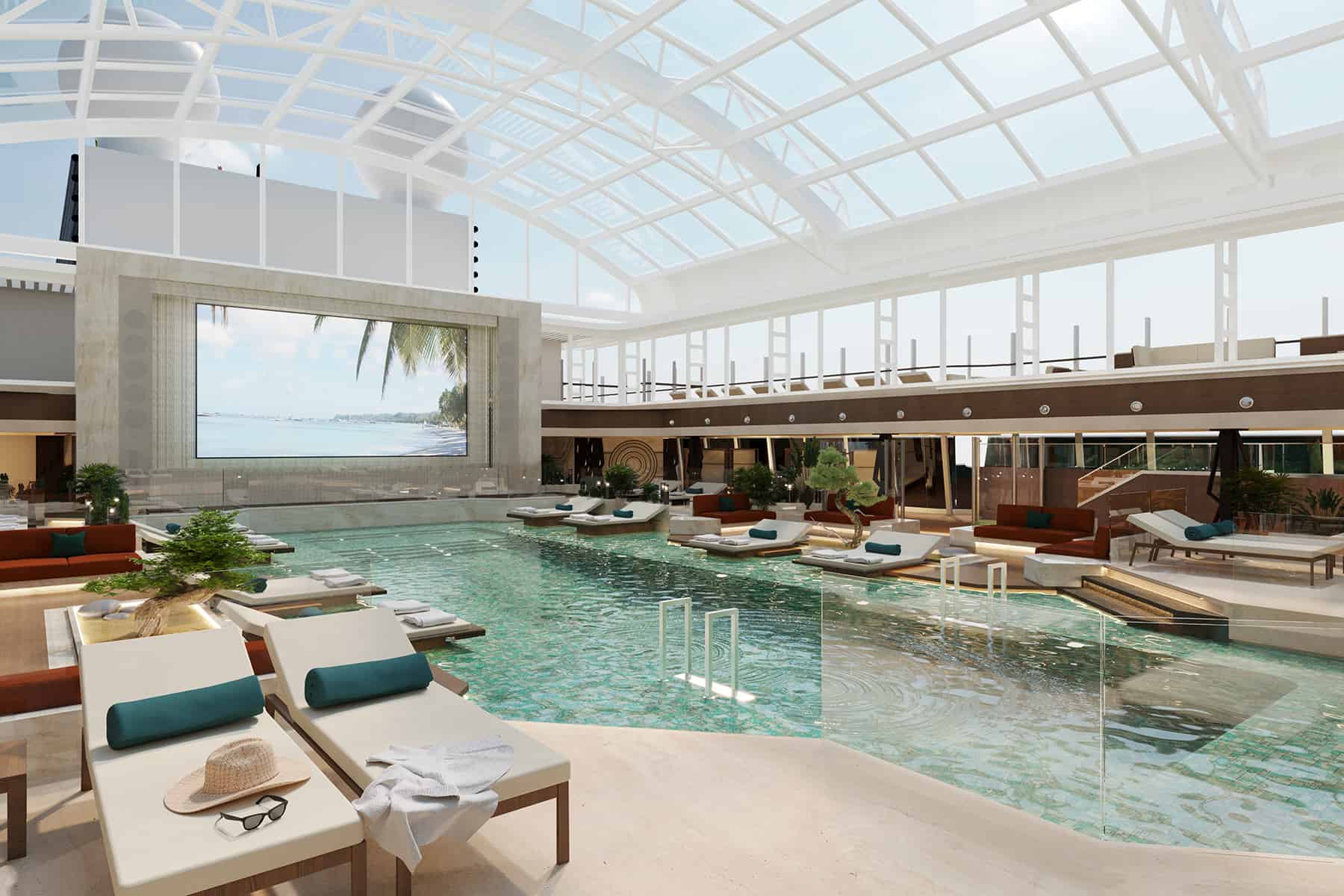 "Explora Journeys was designed for guests who want to stay longer, leave later, and travel deeper," said Michael Ungerer, CEO of Explora Journeys. "Customer centricity is at the core of everything we do. We've commissioned research, organized focus groups, and hosted roundtable discussions with global specialists in luxury to design the perfect ship for our guests. Explora Journeys will bring a new perspective to the travel industry, reinventing the classic cruise experience for the next generation of luxury travelers.
Nine restaurants will provide flexible dining times, with each venue celebrating global culinary talents and having a focus on wholesome ingredients sourced from local partners. Several indoor and outdoor bars will also be available.
READ MORE: New MSC Cruises Ship Sets Sail on Maiden Voyage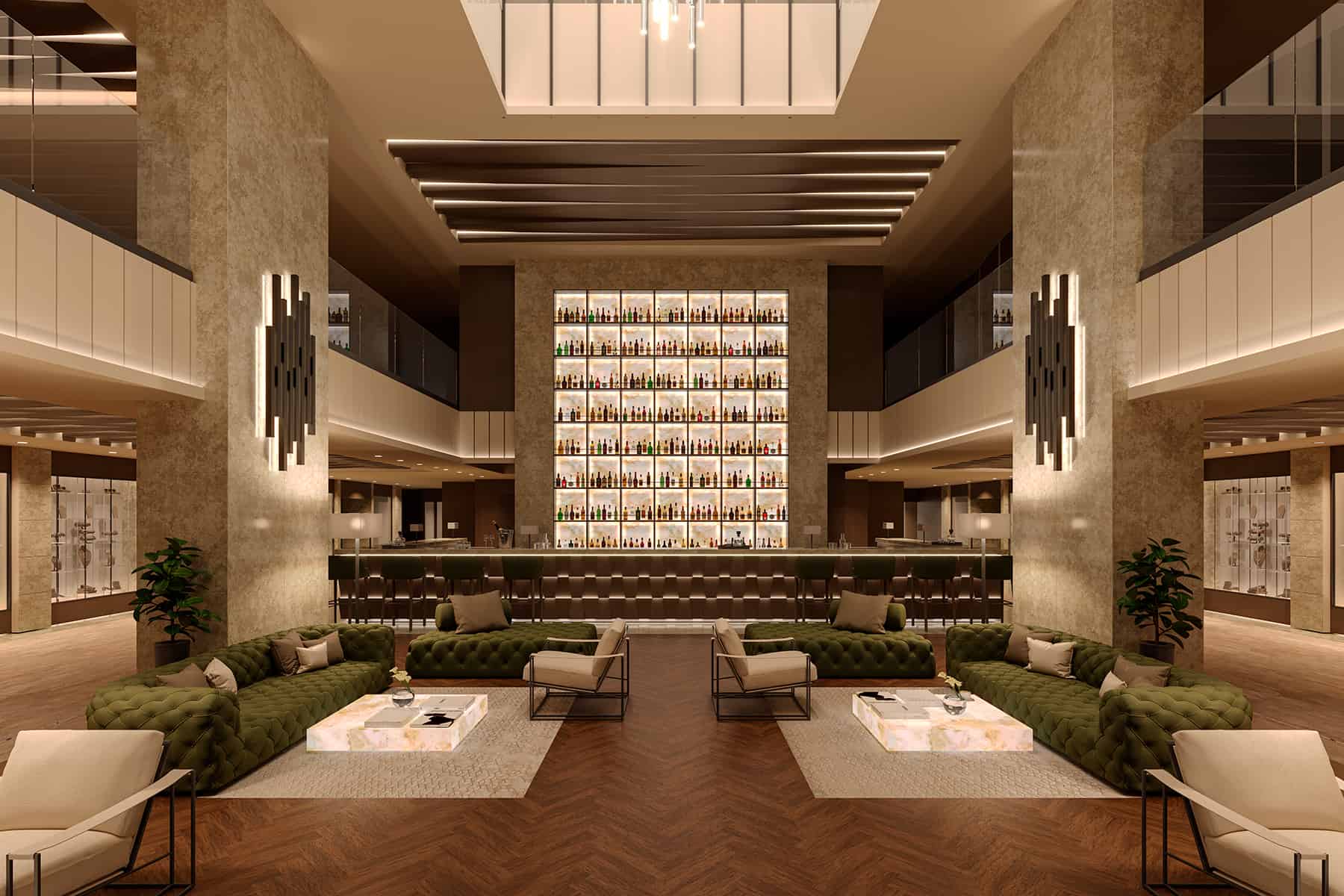 An indoor/outdoor spa and fitness area will also be found on board, featuring treatment rooms, state-of-the-art fitness equipment, group workout classes, and tailor-made programs. Wellness experiences will also be available in each destination the cruise visits.
In partnership with Fincantieri, Explora Journeys is building ships that will utilize the latest in environmental-supporting technologies, and will be ready to adapt to alternative energy solutions as they become available.
The design incorporates provision for battery storage allowing future hybrid power generation, as well as the latest selective catalytic reduction technology.
The ships will be built with ship-to-shore power capabilities, and all be RINA DOLPHIN certified for reduced underwater noise.
Single-use plastics will not be used onboard or during any cruise line-sponsored land experiences.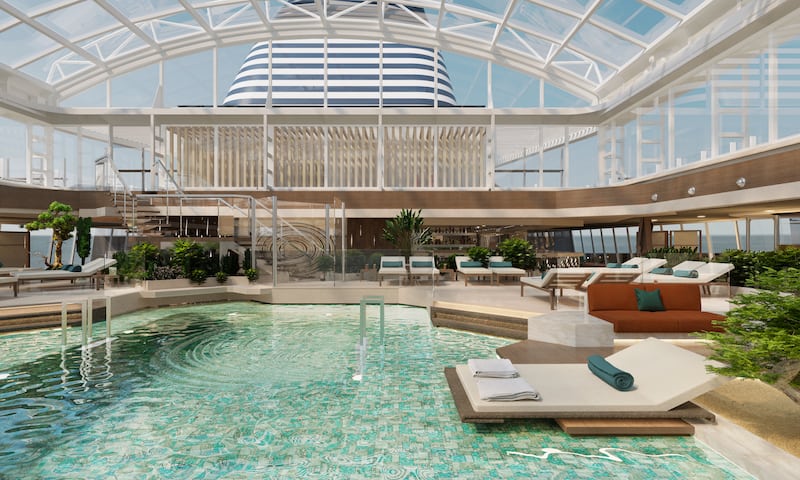 Voyages will start at seven nights, and non-conventional arrival and departure times will combine with overnight stays to allow passengers exclusive access to unique experiences in port. Itineraries will include destinations such as Saint Tropez, Bordeaux, Reykjavík, Kastellorizo, Bozcaada, and the Lofoten islands.
Back in June, Explora Journeys hosted a steel-cutting ceremony at the Fincantieri shipyard in Monfalcone, Italy to kick off construction on Explora I.
Bookings for the 2023 Inaugural Collection will open this fall.
READ NEXT: Carnival Cruise Line Changes Unvaccinated Guest Policy