Explora Journeys' first luxury cruise ship has reached its next stage of construction, as Explora I was floated out at the Fincantieri shipyard in Monfalcone, Italy on Monday.
Explora Journeys is the brand-new luxury cruise brand from MSC Group, which also operates MSC Cruises.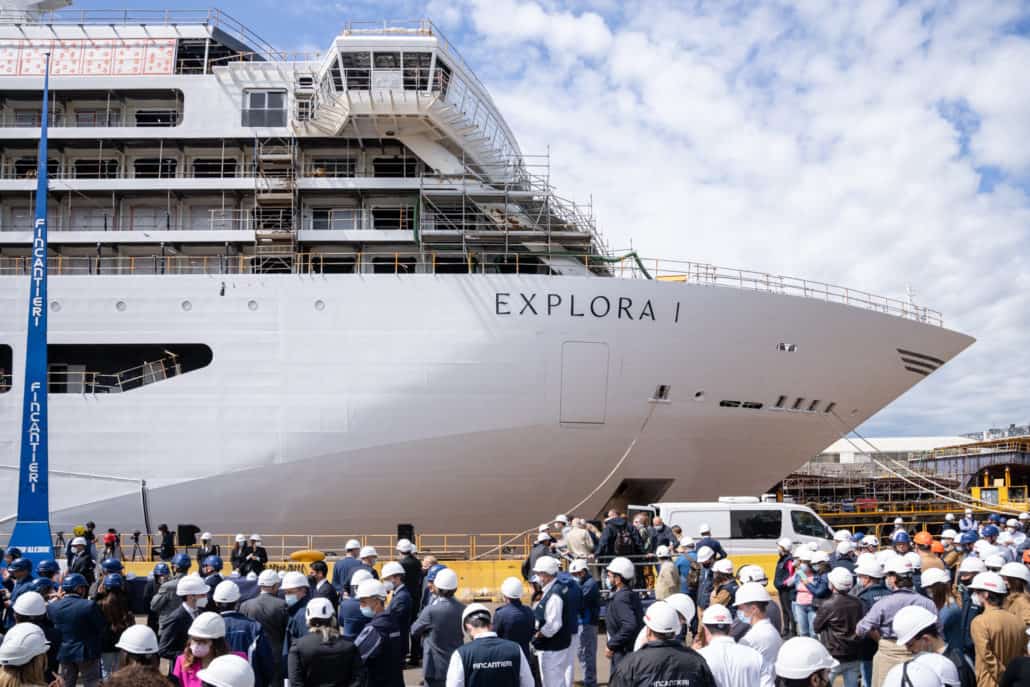 Construction began on Explora I in June 2021, and it's scheduled to enter passenger service at the end of May 2023. Construction on the line's second vessel, Explora II, began in October. It is slated for a summer 2024 delivery.
The float-out ceremony was attended by Pierfrancesco Vago, Executive Chairman of the Cruise Division of MSC Group, Fincantieri Chairman, Claudio Graziano, and Fincantieri CEO, Pierroberto Folgiero, among others.
"The float out of EXPLORA I is a hugely significant milestone in the realisation of our vision to redefine the ocean travel experience with a new luxury travel brand that we have designed to connect travellers with the ocean and themselves," said Michael Ungerer, CEO of Explora Journeys.
"Today's event is great opportunity for our valued travel partners to see how the ship is taking shape and build even more excitement for EXPORA I's launch in just 12 months."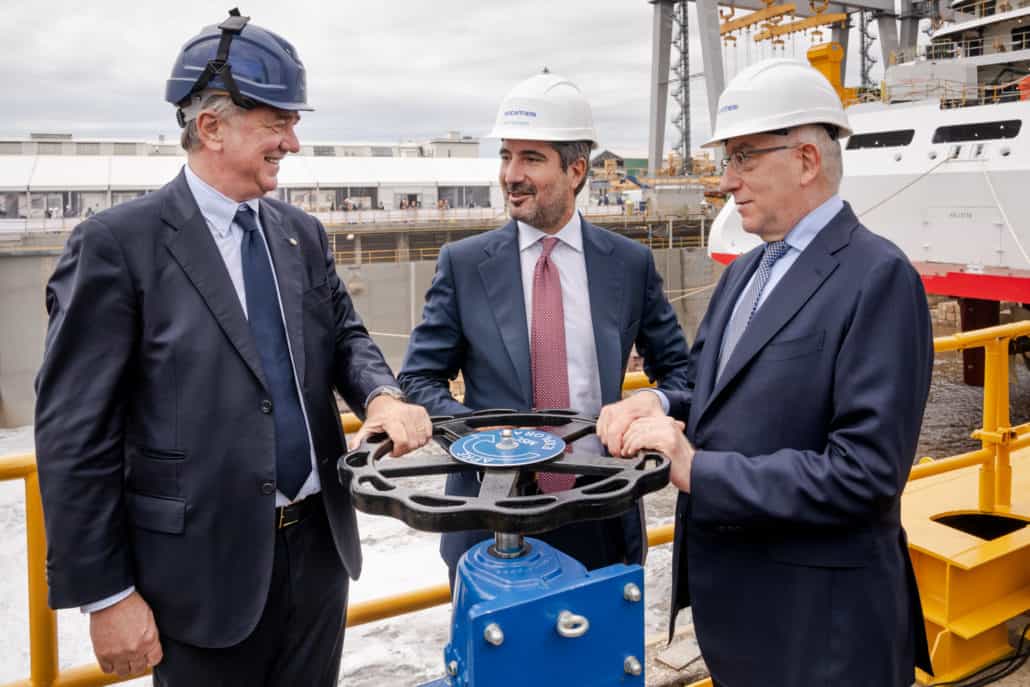 MORE: Celebrity Cruises Launches New Excursions Designed By Its Captains
Explora I will have 14 decks and three outdoor pools, with a fourth pool that has a retractable glass roof. It will include 461 oceanfront suites, penthouses, and residences that start at around 377 square feet.
Nine restaurants will be available to passengers with a focus on pure ingredients sourced from local partners, and a number of indoor and outdoor bars will be onboard. The ship will also feature an indoor/outdoor spa and fitness area, and wellness experiences will also be available in the destinations it visits.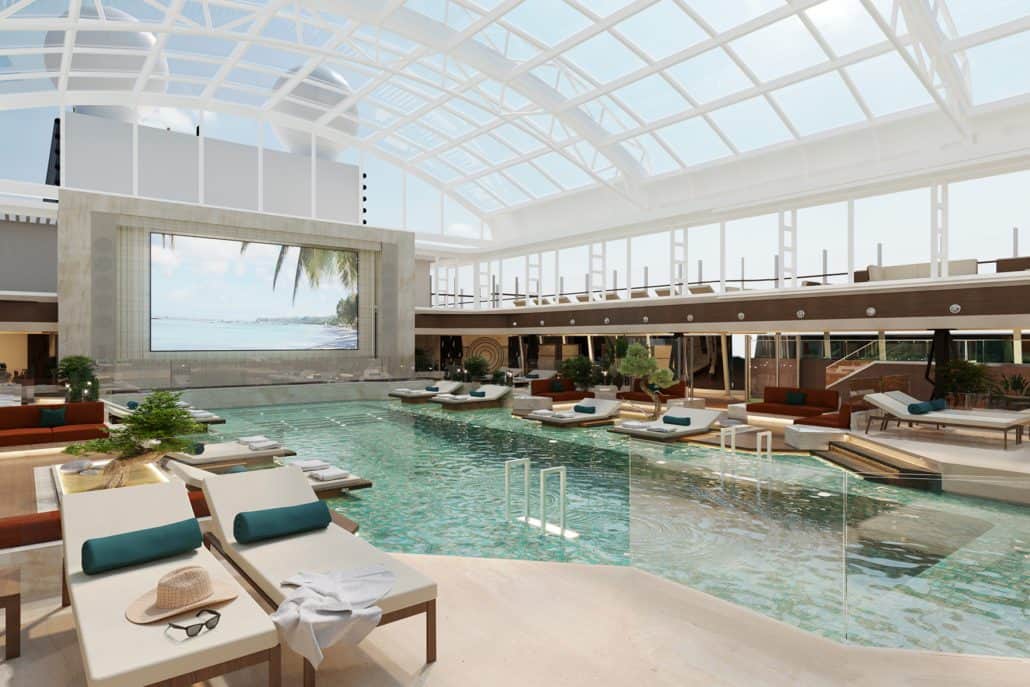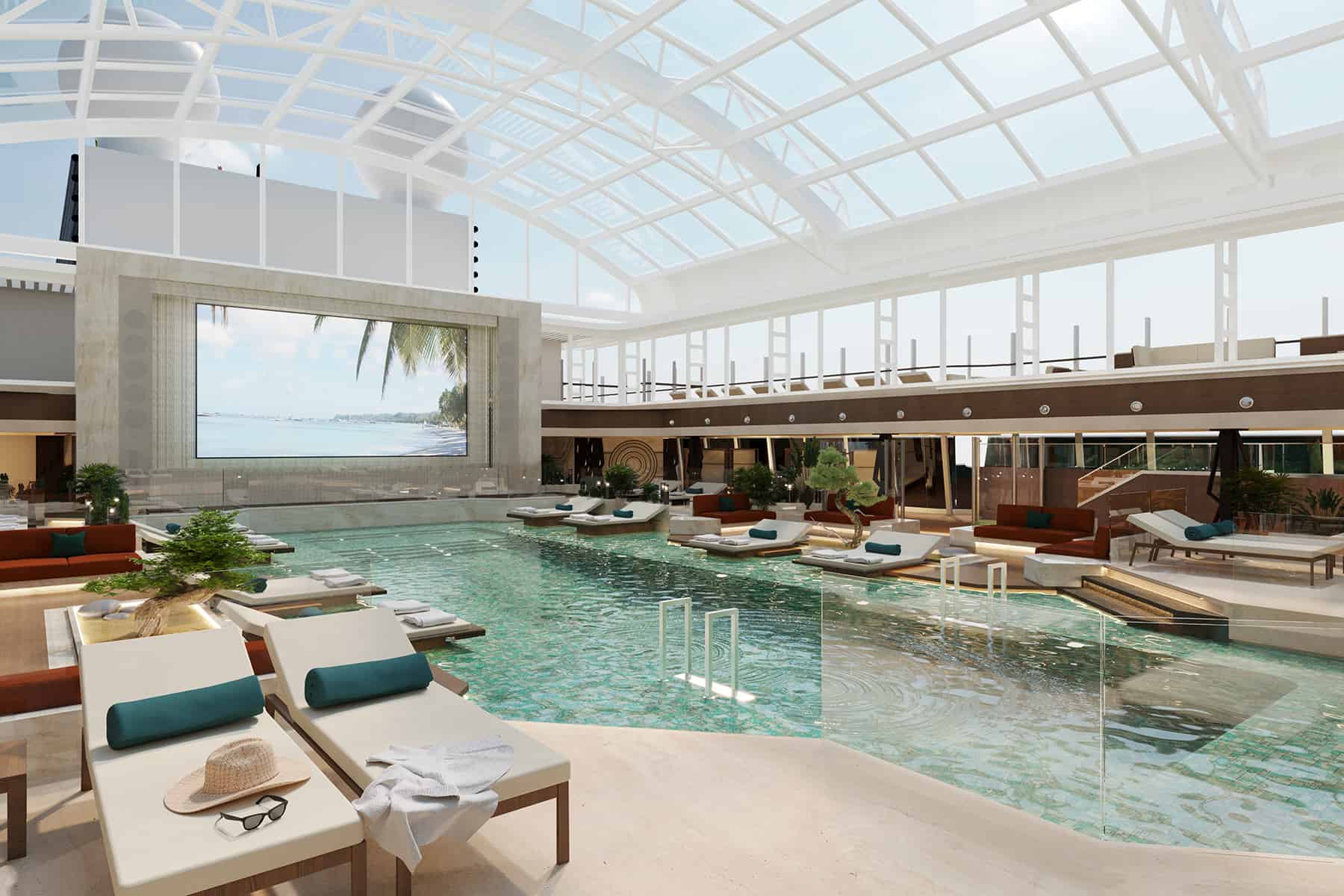 Cruises will start at six nights long, with unique arrival and departure times combined with overnight stays to allow passengers to experience the ports during times of day that are not common for cruise visits.
During her first year at sea, the vessel is scheduled to visit 132 ports in 40 countries, including two destinations — Kastellorizo, Greece and Saint Pierre, Martinique — that have never been visited by a cruise ship before.
In 2025 and 2026, two additional Explora Journeys vessels are scheduled to join the fleet. Each of the four ships will be approximately 64,000 gross tons.
READ NEXT: 14 Forgotten Cruise Lines