Disney Cruise Line is the latest cruise brand to announce that it is dropping its pre-cruise testing requirement for guests, regardless of their vaccination status.
Starting November 14th for sailings departing the United States, guests will no longer need to provide proof of a negative test prior to boarding.
Those booked on U.S. voyages from November 14th through January 31st may modify or cancel their cruise by November 13th without any Disney-imposed cancellation fees if they are not comfortable with the new policy. Standard cancellation policies and terms apply for any cancellation or modification requests received on or after November 14th.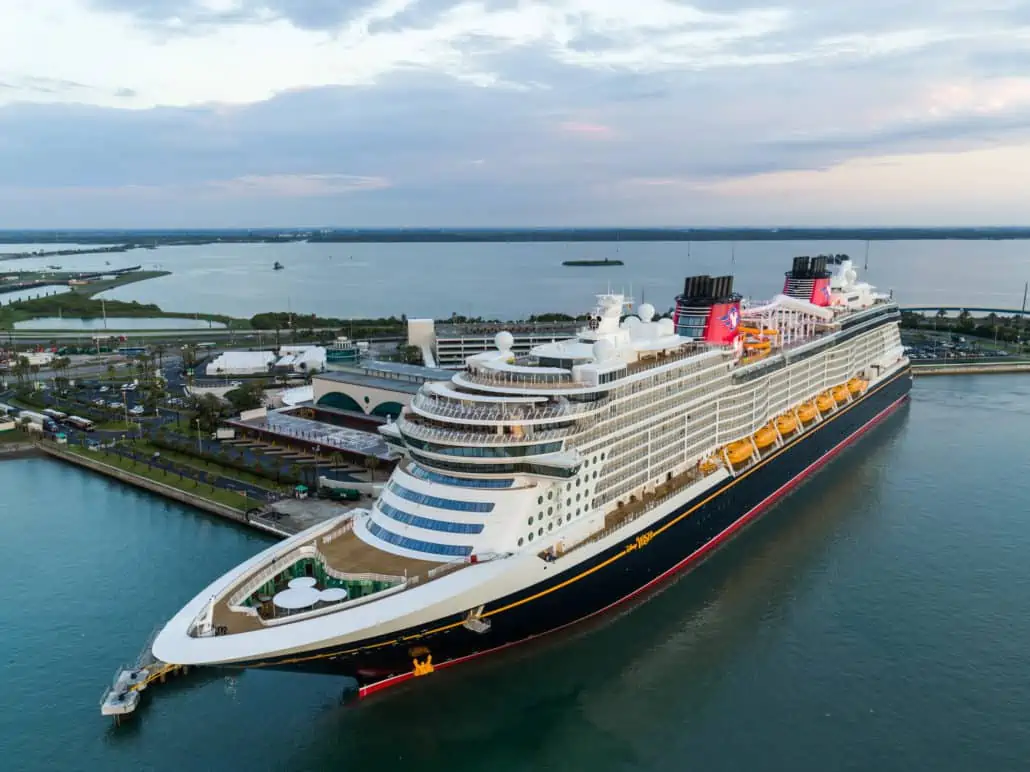 Passengers must complete online check-in starting 30 days prior to sailing. They must submit the required documents at that time and choose a Port Arrival Time. Guests are not permitted at the terminal or in parking areas prior to their scheduled arrival time. Online check-in can be completed or modified up to one day prior to sailing.
Royal Caribbean International also announced today that it is dropping pre-cruise testing for unvaccinated guests on most voyages. Other lines that have recently implemented the same change include Carnival Cruise Line, Virgin Voyages, Norwegian Cruise Line, Azamara, Princess Cruises, and Holland America Line.
READ NEXT: Carnival Cruise Line Increases Steakhouse and Teppanyaki Prices, Moves Lobster Night