Emerald Cruises' first ocean-going super yacht is one step closer to completion.
Emerald Azzurra was floated out this past weekend at the Halong Shipbuilding Company in Vietnam. This milestone marks just over one year until guests will be able to set sail on the 100-passenger super yacht when she debuts in January 2022.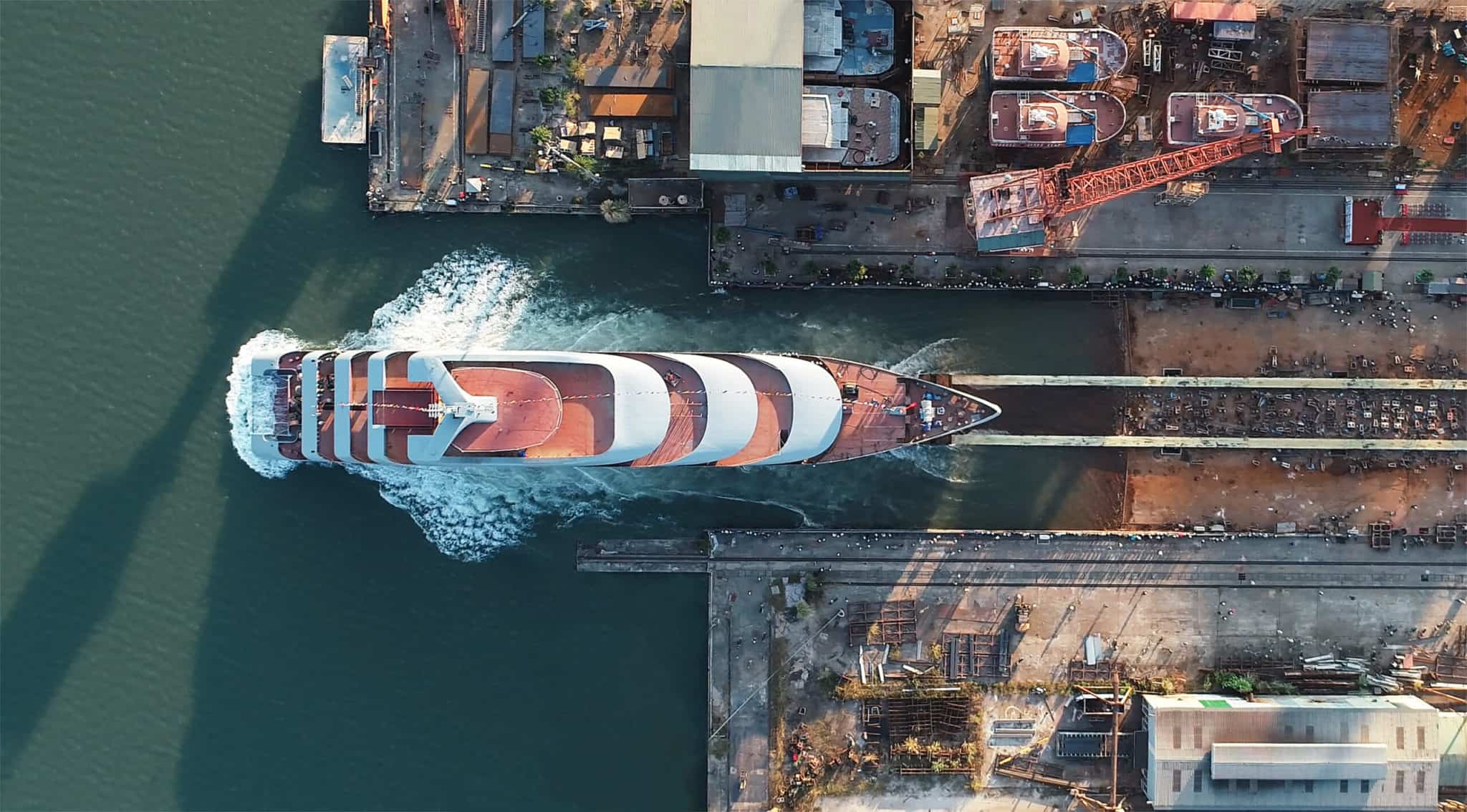 "We are incredibly excited to see Emerald Azzurra successfully enter the water as the next stage of her build, the completion of the interior, commences," said Glen Moroney, Founder and Chairman of the Scenic Group, which includes Emerald Cruises. "Once again Emerald Cruises is looking to the future and building a game-changing vessel at a time when small-ship experiences are gaining popularity. We can't wait for past river cruise guests and new customers alike to join us on board our very own ocean-going yacht in 2022."
Once complete, Emerald Azzurra passengers will enjoy a small ship cruising experience with just 50 deluxe suites and staterooms — 88 percent of which include a balcony. The yacht include a spa, fitness center, three tenders, and a Zodiac boat for shore landings.
READ MORE: Which River Cruise Lines Are Best for Kids?
Three onboard dining venues allow travelers to taste local flavors while taking in the views, and an aft marina platform allow guests easy access to snorkeling, paddle boarding, and swimming when the vessel is anchored.
Examples of itineraries that will be available on Emerald Azzurra include an 11-night Holy Land, Egypt, & The Red Sea voyage departing on December 26, 2022, and a 15-night Discover French & Italian Coastlines itinerary departing August 6, 2022.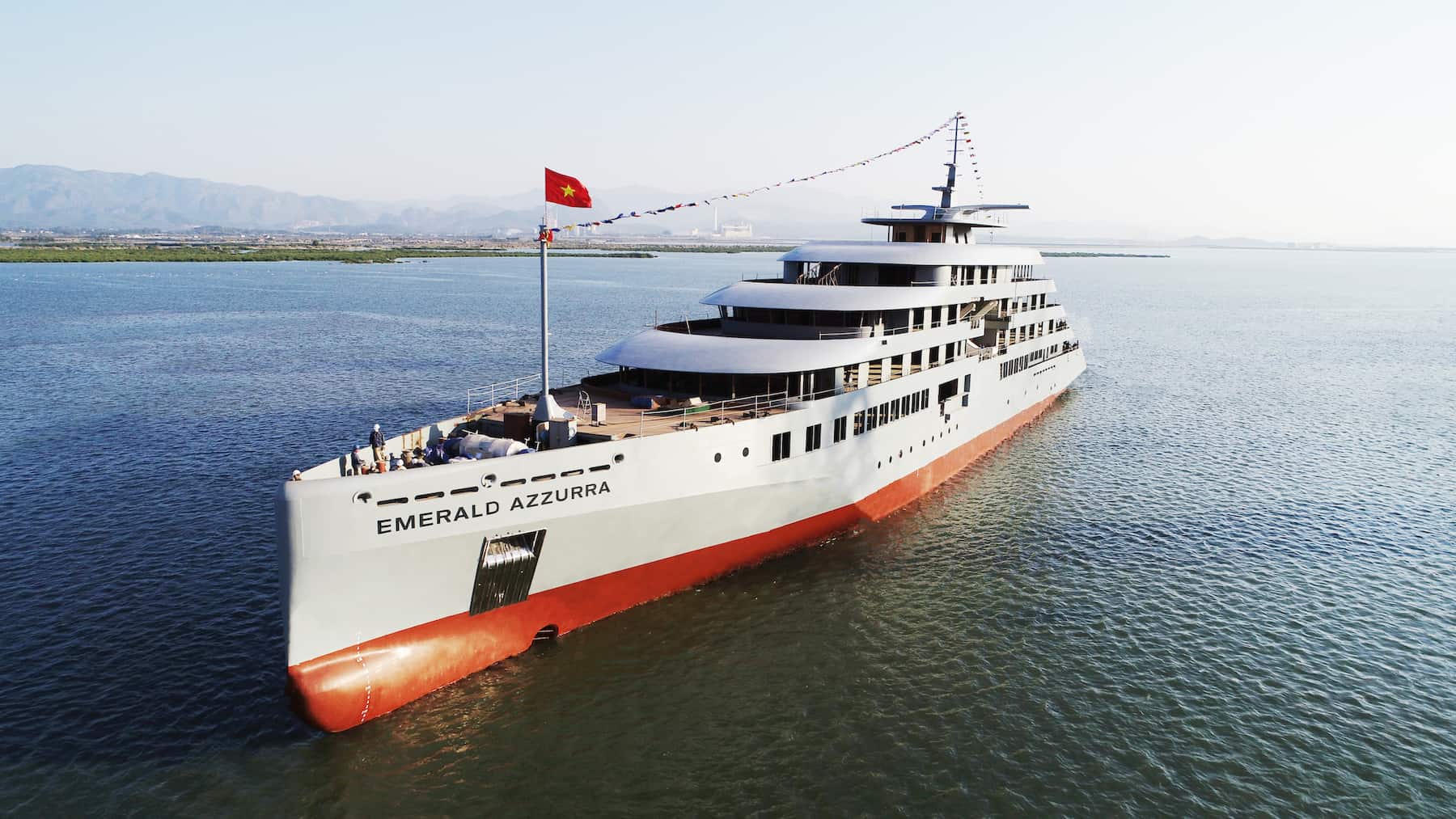 To celebrate with its guests, Emerald Cruises is offering a Super Earlybird limited time offer with savings of up to 30 percent on select cabins and itineraries, plus a deposit protection plan and flexible booking policy. The offer is valid on new bookings made before December 24, 2020.
Emerald Azzurra is the first custom-built ocean super yacht launched by Emerald Cruises, and will set sail on her eight-night Best of the Red Sea inaugural cruise on January 28, 2022 from Aqaba, Jordan. The vessel will feature itineraries across the Mediterranean, Adriatic, and Red seas.
Many readers may know Emerald because of their popular Emerald Waterways river cruises. Emerald Waterways is the parent brand of the newly-formed Emerald Yacht Cruises, and Azzurra is the first yacht to launch under the new brand.
Emerald Waterways features nine Star Ship river vessels, which sail in Europe and on the Mekong River. The company also has a chartered river ship along the Volga River in Russia.
READ MORE: 7 Amazing 2020 Yacht Destinations