Another celebrity chef has partnered with Carnival Cruise Line, which announced this week that Emeril Lagasse will have a restaurant located in the heart of the Mardi Gras' French Quarter when the highly-anticipated ship joins the fleet in the summer of 2020.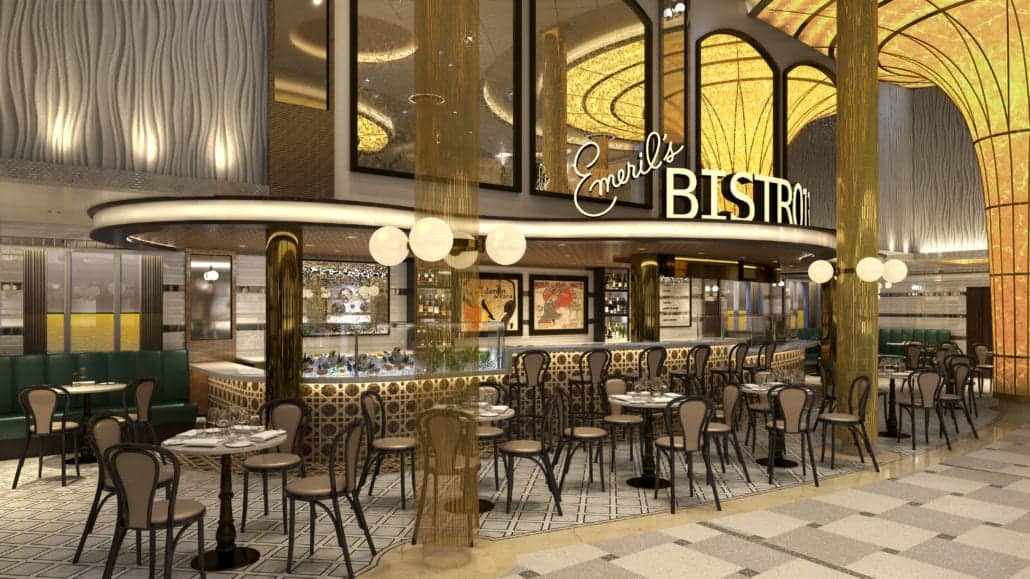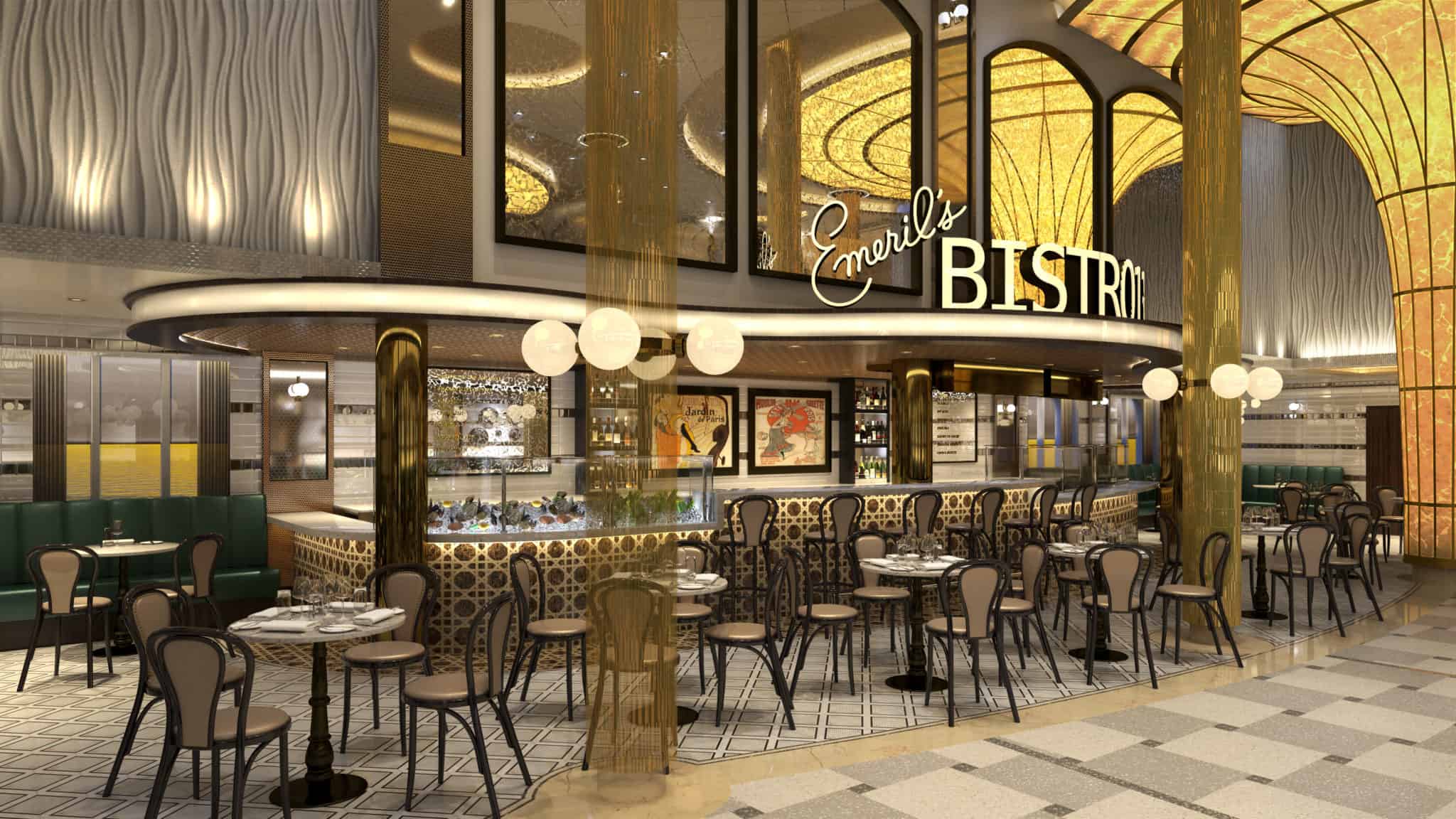 Welcome To Emeril's Bistro 1396
"I've developed restaurants all over the country," said Lagasse, "but to create my first restaurant at sea — on a ship named Mardi Gras with its own French Quarter, no less — was an opportunity I simply could not pass up. I'm excited to be part of this brand new ship and bring a taste of the flavors of New Orleans cuisine to the guests sailing on Mardi Gras."
Carnival could hardly have picked a more perfect chef with which to partner on this project. His restaurant in the French Quarter — one of six themed zones around the ship — will serve the kind of cuisine Lagasse has specialized in for years.
In fact, he's the chef/proprietor of 11 different restaurants, including four in New Orleans. And if his face seems even more familiar than his name, that's because the chef has hosted more than 2000 shows on the Food Network, routinely serves as a guest judge on Bravo's Top Chef and is a regular guest on Good Morning America.
READ MORE: Carnival Details Mardi Gras' Restaurants & Bars 
So what should passengers expect from the restaurant, named after the ship's hull number? Meals that celebrate New Orleans' rich culture, including the kind of spicy creole offerings which will leave them shouting the chef's famous catchphrase "Bam!"
Among the items to be found on the menu are oyster and cochon de lait po-boys, muffaletta sandwiches, gumbo, jambalaya and sides like Creole potato salad with diced scallions, and red beans and "jazz-man" rice. And leave plenty of room for dessert, because you're going to want to try the New Orleans classic, Bnanas Foster, and maybe also have a slice of lemon ice box pie! And head here first thing in the morning to try breakfast items like shrimp and grits, or a shrimp Creole omelet. Price wise, appetizers will cost $2 each on the ala carte menu, while entrees will be priced at $12.
What Else You'll Find In The French Quarter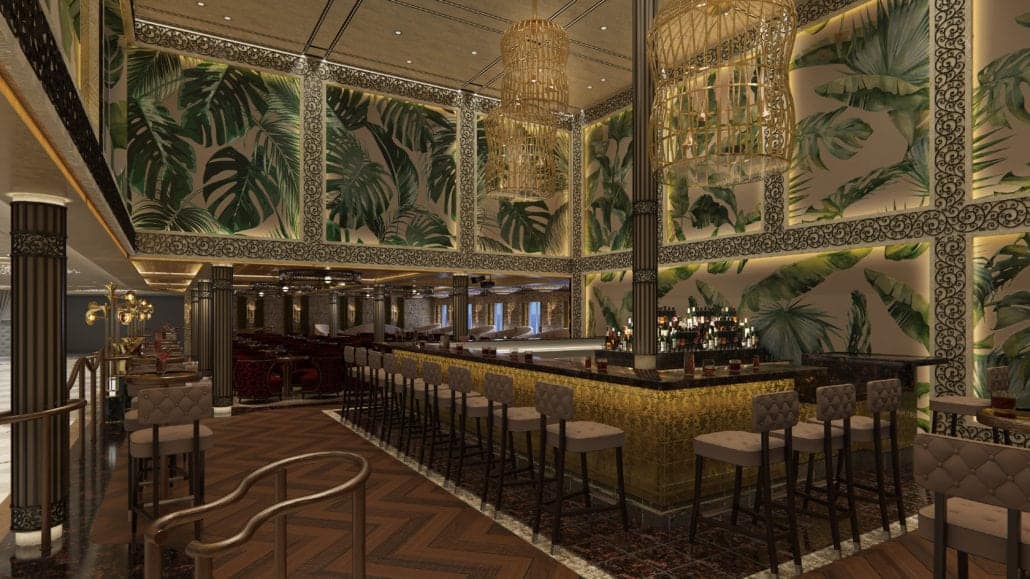 In unveiling the "zone" concept earlier this year, Carnival teased that the French Quarter would involve a celebrity chef partnership, much like the one they've had for several years now with Guy Fieri. "Emeril Lagasse has brought the uniqueness and fun of New Orleans dining to foodies all over the world," said Carnival Cruise Line president Christine Duffy, "and we're thrilled that he'll now bring that same experience to Carnival."
While Emeril's Bistro 1396 will be the centerpiece of the French Quarter, it's far from being the zone's only draw! Elsewhere, passengers will find food, cocktails and a traditional jazz club, all designed to evoke the spirit of Louisiana.
The other zones featured on the Mardi Gras are Grand Central, La Piazza, Summer Landing, Lido and The Ultimate Playground, the latter of which will be home to Bolt, the first roller coaster at sea. Following a series of voyages out of New York City, Mardi Gras will relocate to Port Canaveral to do year-round seven-day Caribbean cruises starting in October of 2020.
Watch Carnival Mardi Gras Deck Tour