Explora Journeys, MSC Group's new luxury cruise line, has announced details on the Owner's Residence accommodation on its upcoming ship Explora I.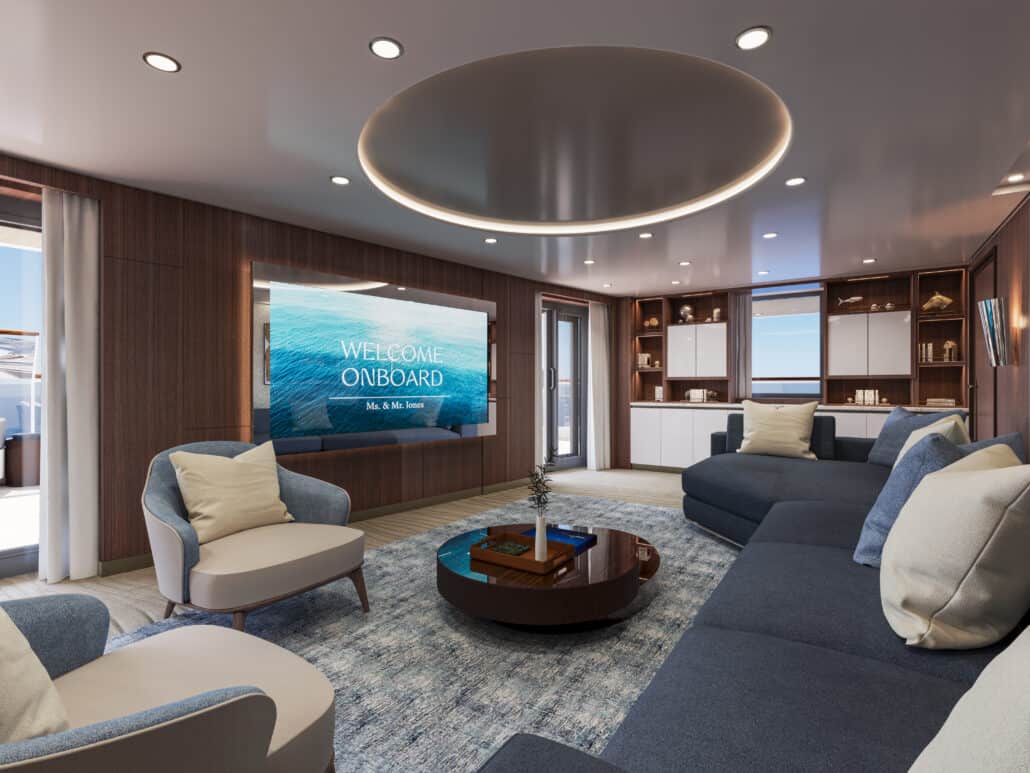 The Owner's Residence is the largest living space on board, featuring multiple indoor spaces and a private outdoor terrace that extends the full width of the ship. The indoor space is 1,668 square feet, while the outdoor terrace — complete with an infinity hot tub and dining table — is 1,345 square feet.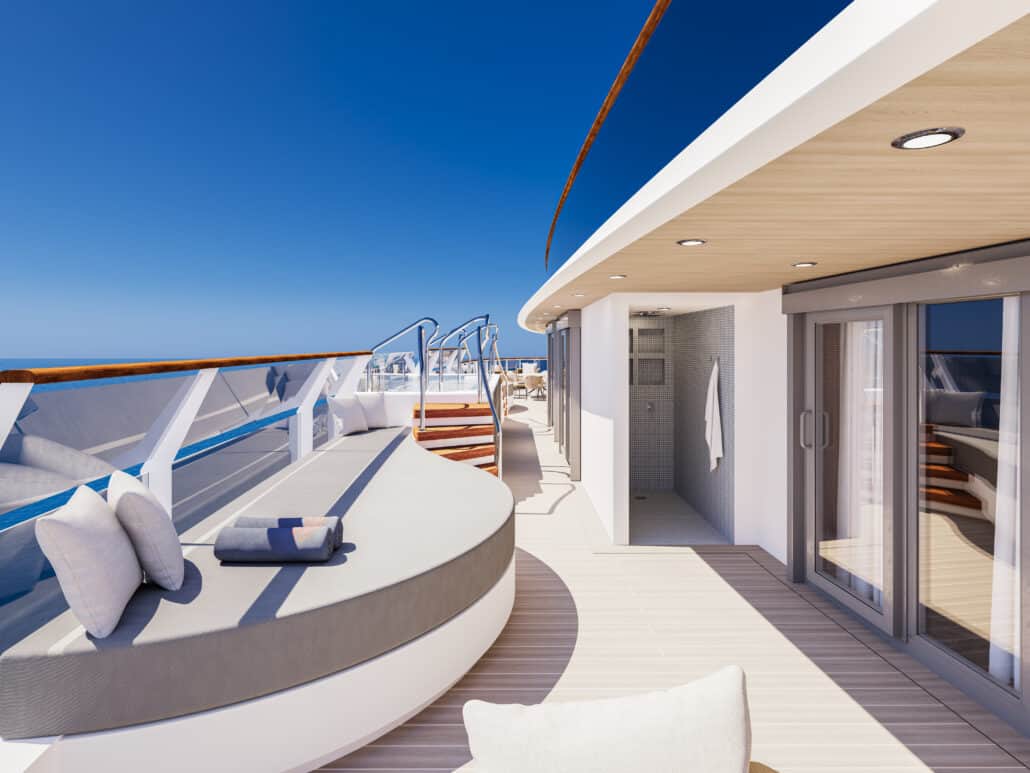 "Every aspect of the design of our Owner's Residence reflects the meticulous curation of all details. We have partnered with renowned brands to provide an unparalleled experience for our guests," said Jason Gelineau, Head of Product at Explora Journeys. "Sofas and chairs are by iconic design brands like Knoll and Molteni & C, outdoor furniture is from Manutti, sophisticated lighting solutions are designed by Astep and the luxurious double vanity bathroom is made of precious Calacatta marble. All these incredible details create an elegant, yet effortlessly relaxed European sense of luxury."
Guests staying in the Owner's Residence will enjoy private butler services by the Residence Manager, unpacking and packing services, itinerary and transport planning, and private in-suite dining. They'll also have unlimited priority reservations for all restaurants and a complimentary treatment at the onboard spa.
The residence space itself includes a king-sized bed, a telescope, bed linens from Frette, an extensive pillow selection, and a Dyson Supersonic hairdryer. Guests also have access to a Technogym Bench and a Technogym Case Kit, a private bar replenished according to their preferences, and an in-suite welcome bottle of Dom Pérignon Vintage 2013.
A complimentary refillable water bottle for each guest, refillable bathroom amenities, and an espresso machine with bio-degradable pods have also been incorporated into the in-suite offering.
Passengers staying in the Owner's Residence will also enjoy roundtrip home to airport ground transfers, a complimentary pre or post-cruise hotel night, and roundtrip transfers from/to the hotel and port. They'll also have one private driver ashore, subject to availability.
The Owner's Residence has a maximum capacity of three guests.
READ NEXT: Princess Cruises Announces New 'Colonial Heritage' Itineraries, Including First-Ever Visits to Yorktown