Explora Journeys has announced details on its offerings for multigenerational families, including interconnecting suites, a kids' and teens' club, and destination experiences created with families in mind. They will be available on both Explora I and Explora II.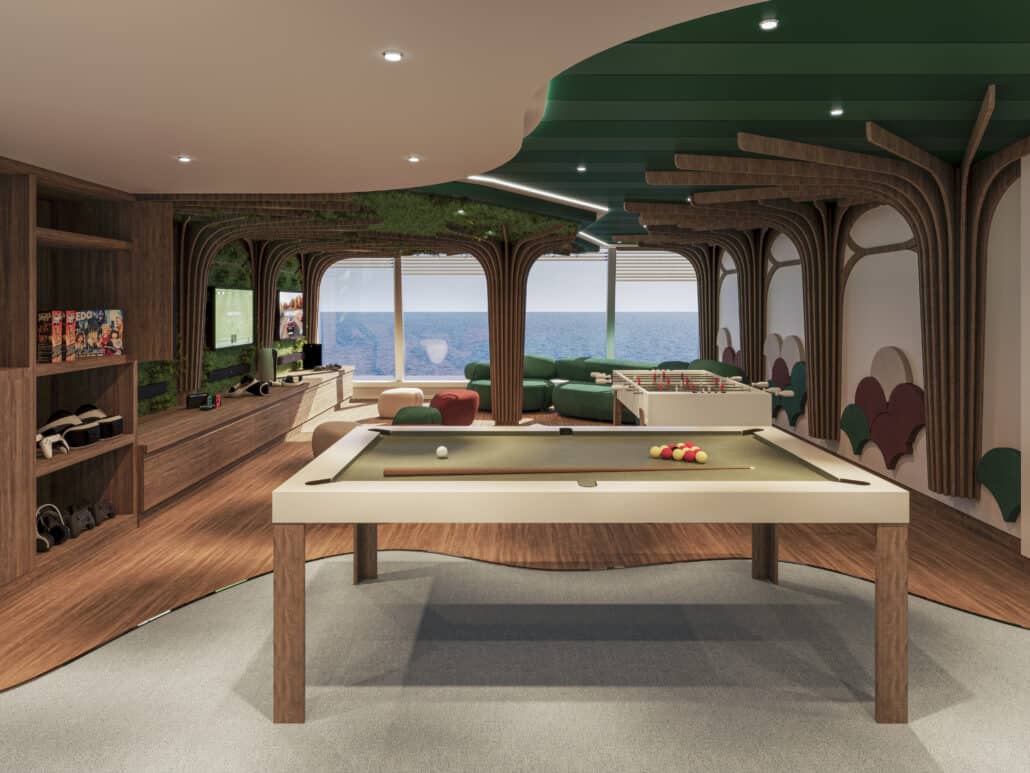 Interconnecting Suites
Guests can choose from 78 interconnecting suites in three categories: Ocean Suites, Ocean Penthouses, and Ocean Residences. These onboard apartments offer space for families to spread out, and they'll be able to choose a setup that works for them.
Bathrobes, slippers, and hangers will be available for use, and guests will have access to baby cribs, blankets, and baby pillows for the smallest travelers.
Journey Together Gathering Program
For guests booking a minimum of three/maximum of four suites, with one suite required to be an Ocean Penthouse or Ocean Residence, groups can enjoy this space together as a social hub — perfect for extended families or groups of friends. Travelers with kids will benefit from one under-18 in each suite who can sail for free, as well as free transfers to the ship for all guests booked on the Journey Together Gathering program.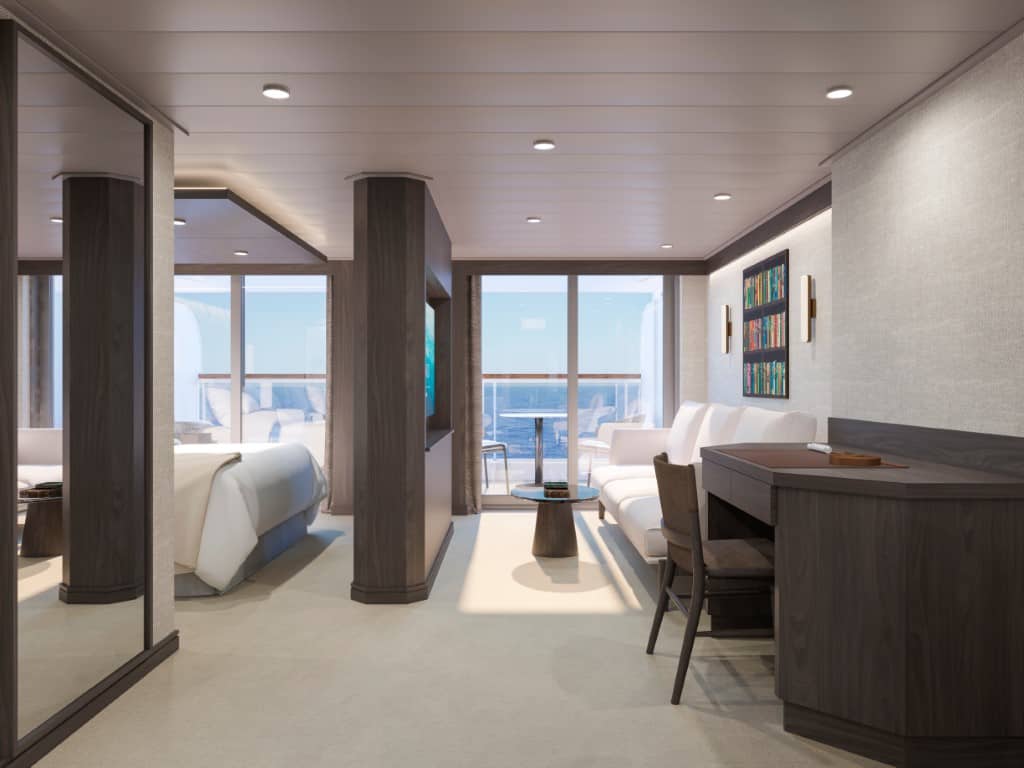 Kids' Activities
Kids will have fun learning through 'edutainment' activities that might include a visit to a space center where they're hosted by an astronaut. Budding oceanographers might find themselves on a whale-watching adventure brought to life by stories from a marine biologists.
The on board Nautilus Club will host kids and teens ages six to 17. Open from 9 am to midnight, games, sports, and organized activities will be available to enjoy. This includes dedicated time at the Sports Court and one of the heated swimming pools, as well as other locations around the ship.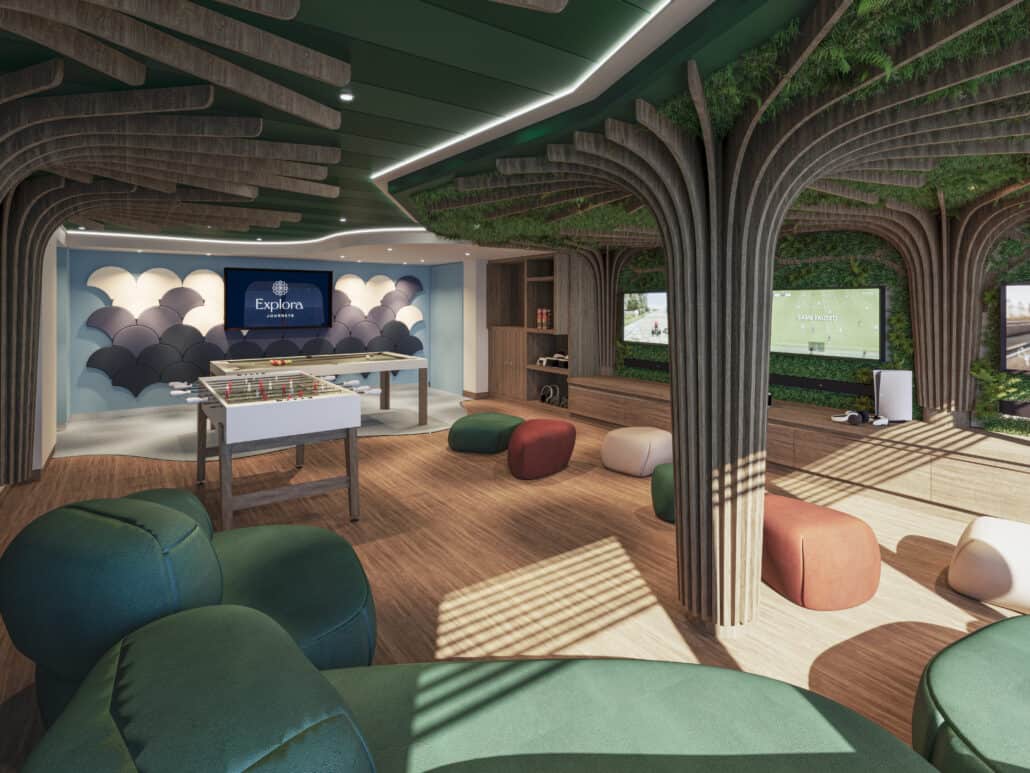 MORE: Sun Princess to Feature Three Original Cirque Shows
The club will include a many latest-generation video game consoles, iPads, and Oculus Pro virtual reality headsets, as well as a foosball, multi-game table, and a modern pool table made by luxury Italian design company MBM Biliardi. There's also a jukebox that connects to music streaming platforms, board games, a digital library, and arts and crafts sessions.
Little guests ages three to five (accompanied by a parent or guardian) are welcome at the Nautilus Club during specific time slots dedicated to their age group.
Babies and toddlers don't have a dedicated space or programming on Explora Journeys' ships, but age-appropriate toys will be provided for them in their suites.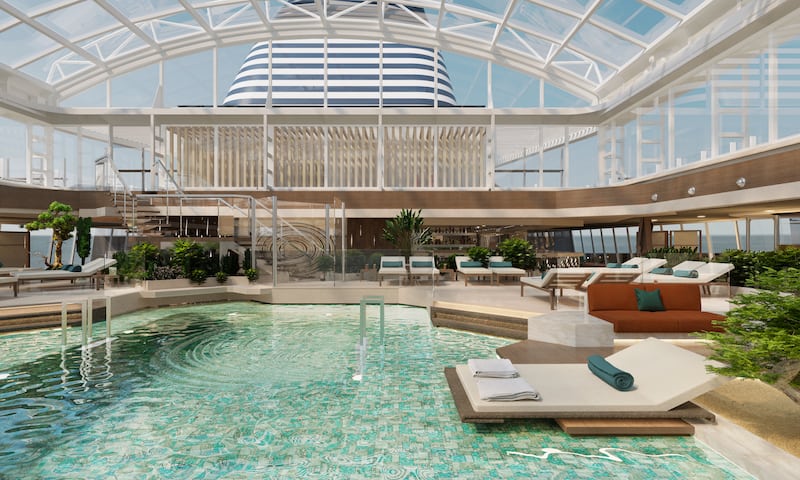 Other Information
For some time away from the kids, the ship's Helios Pool & Bar will be reserved just for adults. In other public spaces, kids are welcome. During any time of day, restaurants will serve kid-friendly meal options.
When families travel together, babies ages six to 23 months will sail free of charge. Kids and teens ages two to 17 can enjoy up to 50 percent off the cruise fare. To benefit from this offer, babies and kids must be the third or fourth guests in the same suite. The first and second guests are not eligible, regardless of their age at the time of sailing.
READ NEXT: MSC Cruises Ship Fails CDC Inspection With Shockingly Low Score