Baleària Caribbean's fast-ferry service between Port Everglades (Fort Lauderdale) and Grand Bahama will resume on February 11 after the Bahamian government approved a restart of the service suspended last July due to a spike in local COVID-19 cases.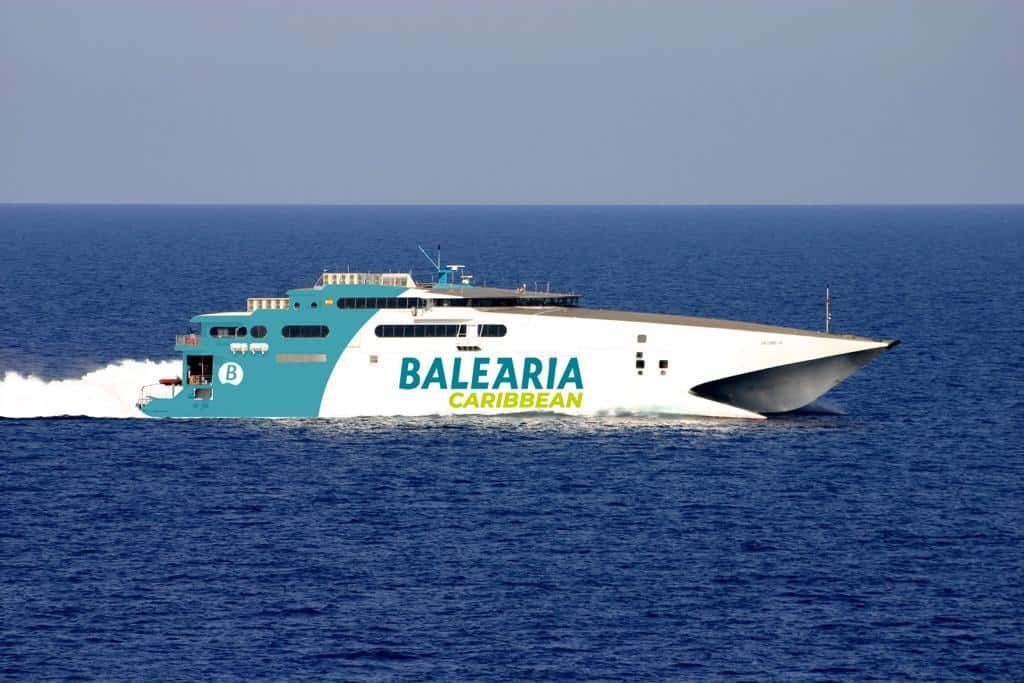 "I believe it's going to be a significant step in the recovery of the tourism business in Grand Bahama, and really to help begin to get the engine to turn," said James Turner, General Manager of JAGS International Services and representative for Baleària Caribbean, in an interview with Bahamian public broadcast service ZNS-TV.
Currently, the 500-passenger fast ferry is in dry dock receiving maintenance and being prepared to resume service. During the first phase of restart, the ferry will travel once a week (on Thursdays) to Freeport, Grand Bahama. They anticipate a second sailing on Sundays will be implemented at the end of February and, based on demand, the company hopes to increase the number of sailings per week by March.  
Prior to being shut down, the ferry traveled the Port Everglades/Grand Bahama route up to five times weekly. Travel time is approximately 2.5 hours. The ferry also operated on a route from Port Everglades to Bimini, taking guests to and from the Resorts World Bimini complex there. While Resorts World Bimini recently reopened, there's no word yet on when ferry service there will resume.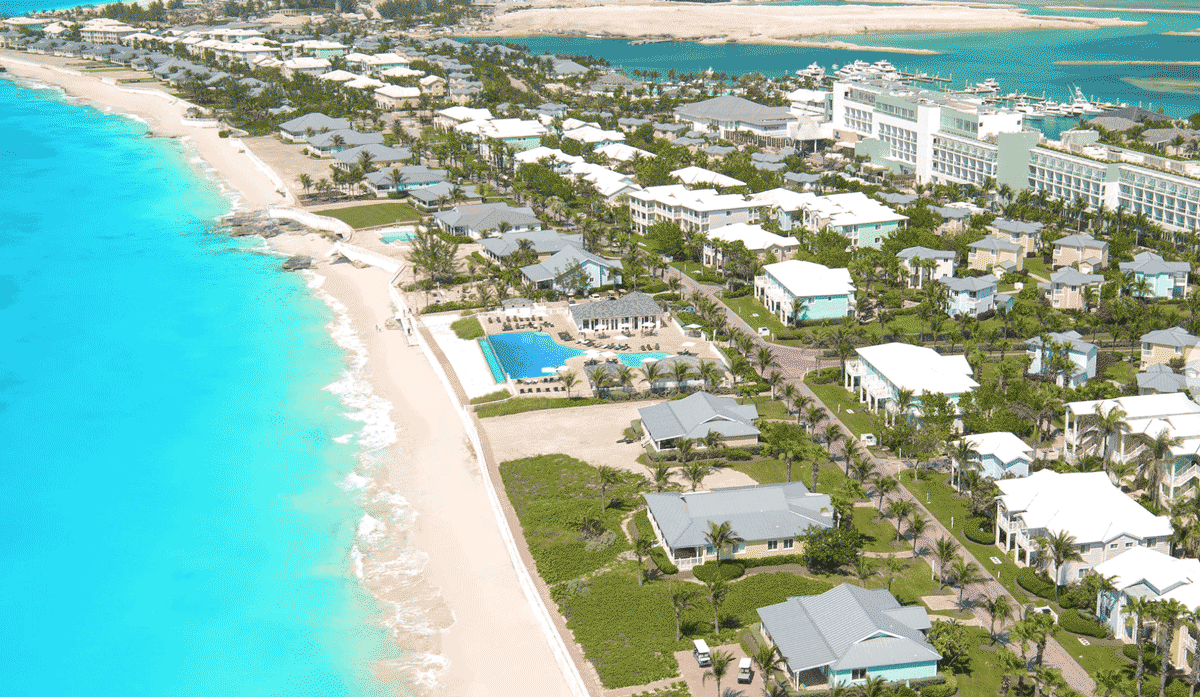 Based in Spain, Baleària specializes in fast-ferry services from mainland Spain to the Balearic Islands and also runs a service across the Strait of Gibraltar from Algeciras to Ceuta and Tangier in Morocco. The company has 30 vessels in its fleet.
READ MORE: First Cruise Line Officially Requires Vaccines — Will Others Follow?
Since the Bahamas ferry service was grounded last July, the company has been lobbying the Bahamian government for permission to restart, while also implementing strict new safety and sanitation protocols.
Each passenger will have to provide proof of a negative COVID-19 test completed within three days of boarding. All travelers will be temperature scanned before boarding, and it will be mandatory for staff members and passengers to wear a face mask/covering at all times. As well, passengers will be required to practice social distancing from people in other parties.
The company has also reduced the capacity of the vessel by forty percent and added plexiglass dividers on every seat and in common areas. After each crossing, the ship will be meticulously sanitized, the company said in a press statement.
The efforts of Baleària have been recognized by the international entity Bureau Veritas, a leader in testing, inspection, and certification services. It made Baleària Caribbean the first shipping company to be awarded a 'Global Safe Site COVID-19' certification.
READ MORE: Royal Caribbean CEO Fain: A New Dawn Is Coming
Grand Bahama was in a tough spot even before the global health crisis hit. In August 2019, it took a devastating blow from Hurricane Dorian, a Category 5 Atlantic hurricane and the most intense tropical cyclone on record to hit the Bahamas.
Just as the destination was recovering from the devastation of Dorian, the pandemic arrived and the tourism-dependent island found airlift severely diminished. When the ferry service was halted in July, it was another blow.
Bahamian passengers returning from trips to Florida via the ferry were under suspicion as a source of The Bahamas' 'second wave' of COVID-19, which began last July. While Baleària Caribbean spokesman Turner told local newspaper The Tribune that there was "no empirical evidence" of this being the case, there are suggestions that this is why approval of a resumption of service has been delayed for several months.