One cruise line has notified passengers that as of May 2021, vaccinations will be required before they can set sail. This, of course, raises the question: Will other cruise lines soon follow suit, and will the legality of such a move be challenged?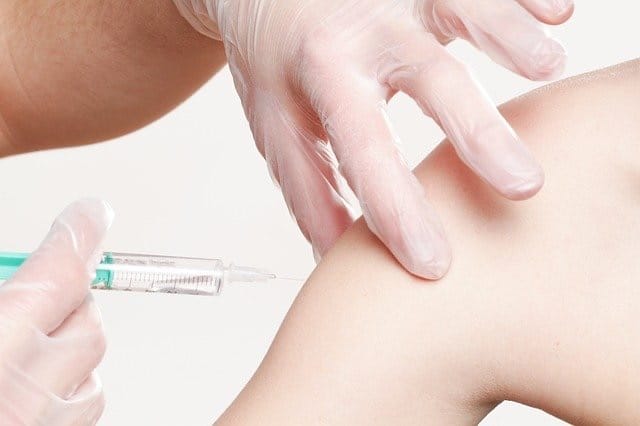 No Exceptions, Across The Board
In the United States, Norwegian Cruise Line Holdings CEO Frank Del Rio has admitted that the lines he oversees are looking into the legal issues surrounding vaccine-related requirements.
And despite rumors to the contrary, Carnival Cruise Line's Brand Ambassador John Heald made it clear that the company he represents has made no announcement regarding a vaccine requirement.
But it is British-based Saga Cruises which has become the first line to officially make vaccination a pre-sailing requirement.
MORE: Carnival Cruise Line Addresses Vaccine Rumors
In making the announcement this week, Saga Cruises said that passengers must have received both doses of the vaccine at least 14 days before they are set to board.
Despite the new rule having come down on January 20, 2021, the company made clear that it applies to any bookings made before that date as well.
On a page designed to answer questions regarding various scenarios that might arise — from having been vaccinated less than two weeks prior to only part of a travel party having received both required doses — Saga makes it clear there will be no exceptions to the rule.
Under these scenarios, they offer to work with would-be cruisers to reschedule their sailing.
As for those who are simply not interested in being vaccinated for whatever reason, they will not be able to sail under the current guidelines.
"We have made the decision not to allow a guest to travel with us if they choose not to receive the vaccine," the site makes clear. "The majority of our guests fall into the at-risk age bracket and our priority is their safety and wellbeing."
What About Crew Members?
Interestingly, Saga does not have a similar requirement for crew members. "Our focus in the first instance is on our guests and ensuring all of them have been vaccinated," the site reads. "We have comprehensive… protocols in place to protect our crew, including quarantine and regular testing and as soon as crew can be vaccinated, they will be."
MORE: 15 New Cruise Ships Debuting in 2021
While Saga's decision where passenger vaccinations has no bearing on how things will proceed in America, it's worth noting that many of the protocols which will be put in place in the U.S. are similar to those already rolled out in other countries.