Viking has named their fifth ocean ship during a celebration in Livorno, Italy. The ship was delivered last week, and is currently sailing her maiden voyage with her godmother, retired NASA astronaut Dr. Anna Fisher.
Viking Orion was named after the constellation, and in honor of Dr. Fisher's work on NASA's Orion exploration vehicle project. The vessel will continue her maiden season sailing itineraries in the eastern and western Mediterranean this summer before heading east to sail in Asia, Australia, and Alaska.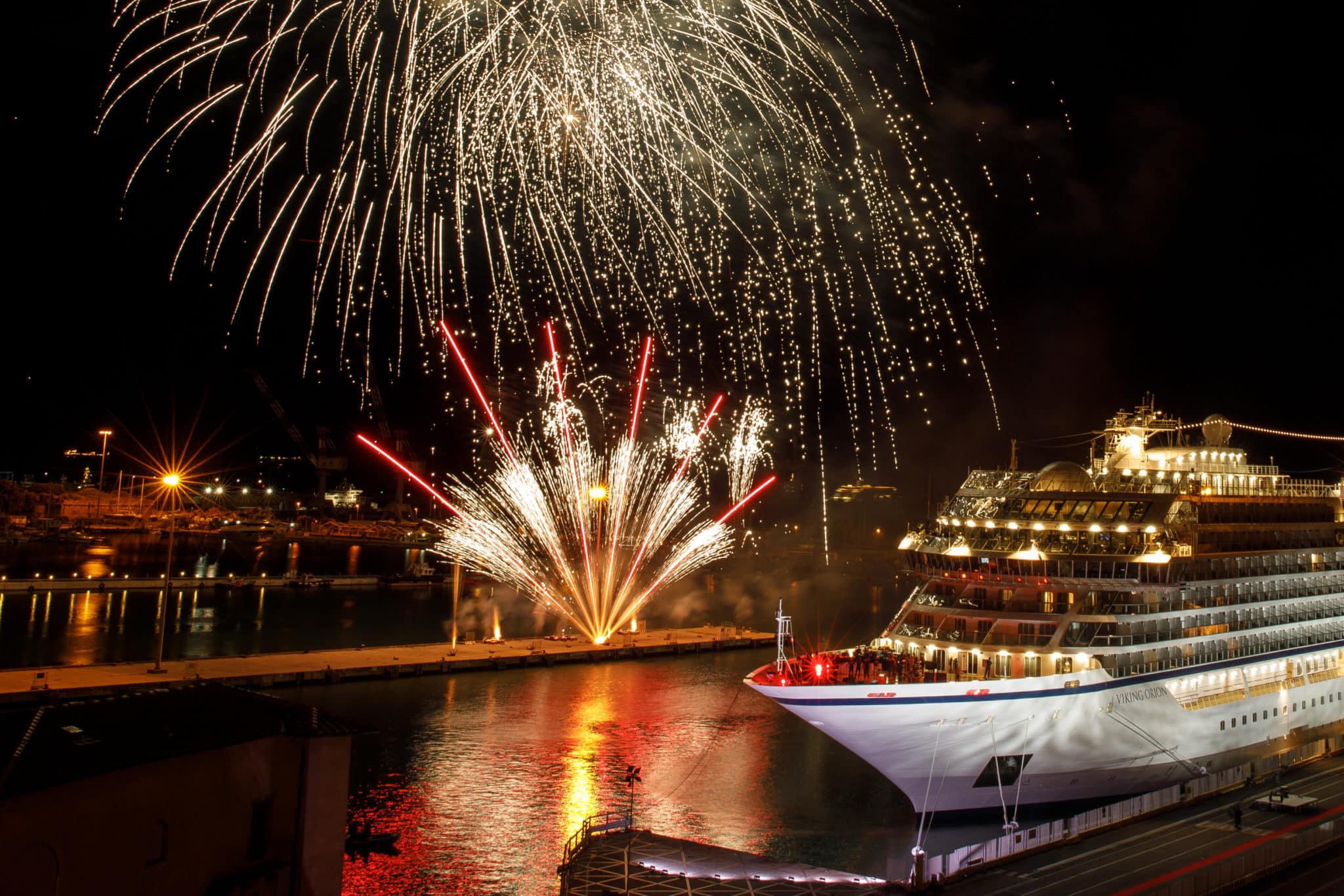 Following her arrival on the morning of June 14 into Livorno, Orion was positioned alongside the  city's historic Old Fortress. Livorno was chosen specifically for the ship's naming ceremony because of connections to scientific studies and exploration. Nearby is Pisa, known for its native Galileo Galilei, whose theories and invention of the Galilean telescope have been central to advancements in ocean navigation. It was at the Old Fortress (Fortezza Vecchia) that students of Galileo in 1662 held an experiment to test his projectile motion theory. A special exhibit inside the Fortezza Vecchia that tells the stories of exploration technology throughout history was designed specifically for Viking Orion's naming ceremony.
During the main event, guests enjoyed a high-tech show and concert that paid tribute to Nordic mythology. British explorer Sir Ranulph "Ran" Fiennes served as narrator for the evening, which also included musical performances from Italian tenor Antonio Corianò, Norwegian bukkehorn musician Sissel Morken Gullord, and Norwegian singer Sissel Kyrkjebø, who is considered one of the world's top crossover sopranos and who will also be godmother to Viking Jupiter, which debuts early next year.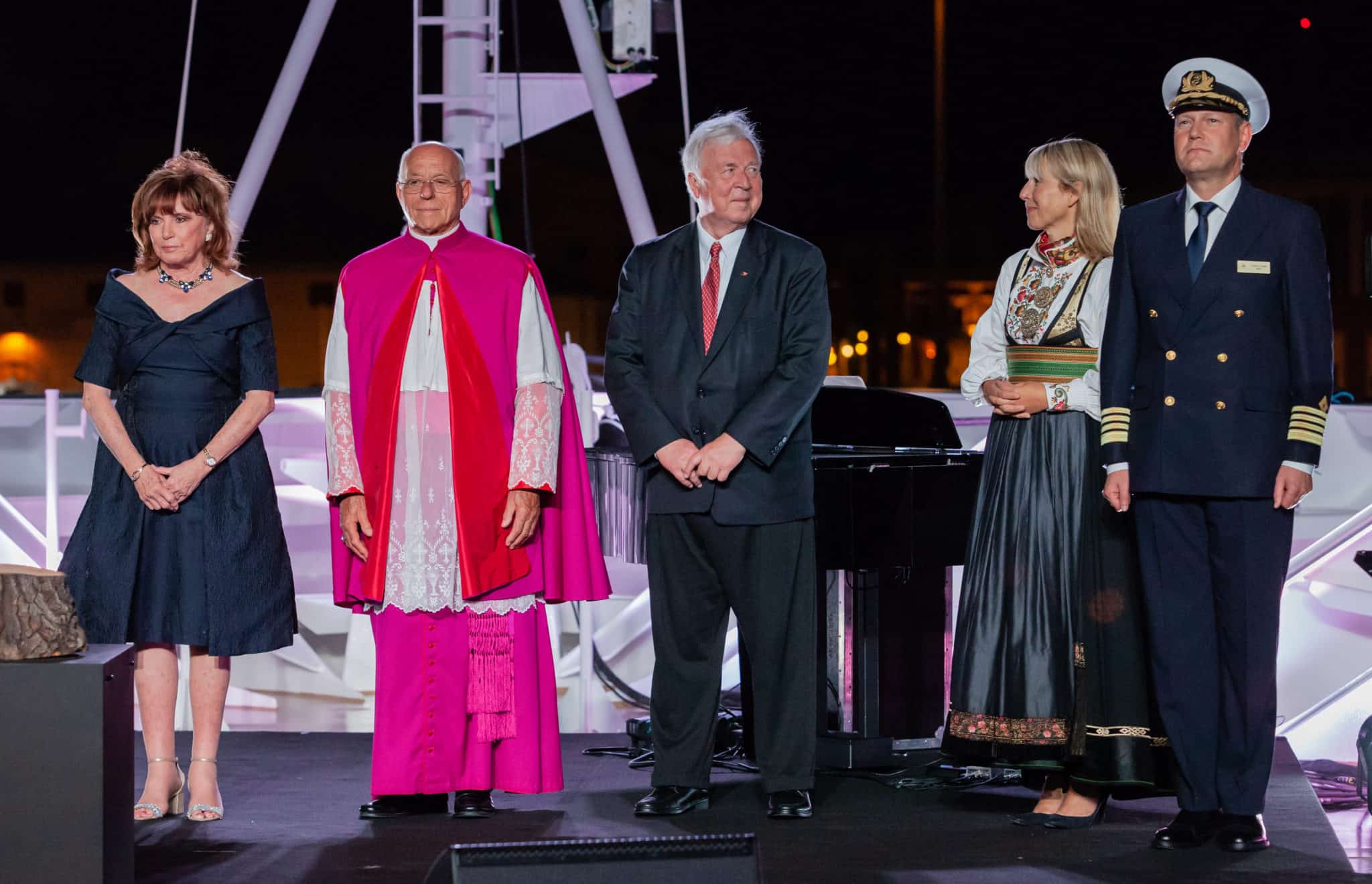 Dr. Fisher served as godmother, and offered a blessing for Orion – a tradition that dates back thousands of years. In keeping with the naming custom, she also used a historic Viking broad axe to cut a ribbon, which allowed a bottle of Norwegian aquavit to break on the ship's hull. Born in New York City and raised in California, Dr. Fisher is a chemist, emergency room physician, and a retired astronaut who was the first mother in space aboard the Space Shuttle Discovery which launched in 1984. In celebration of her retirement, Dr. Fisher sailed on Viking's Rhine Getaway itinerary in July 2017.
Click here for details on Viking Orion.
Photos: Viking Cruises