Viking Cruises took delivery of their fifth ocean ship, Viking Orion, this morning.
The ceremony took place at Fincantieri's shipyard in Ancona, Italy. On June 14, she will arrive in Livorno, where she will officially be named by her ceremonial godmother, Dr. Anna Fisher. Dr. Fisher is a chemist, emergency room physician, and retired NASA astronaut. The vessel's name was inspired by the constellation, and Dr. Fisher's work on NASA's Orion exploration vehicle project.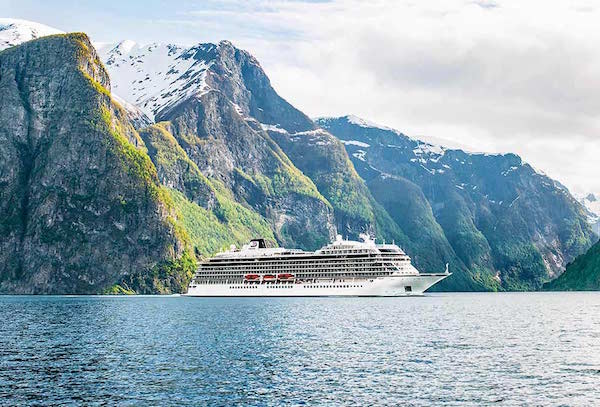 Viking Orion will spend her maiden season sailing the Mediterranean before heading to Australia, Asia, and Alaska. She will be Viking's first ship to call in Alaska.
All of Viking's ocean ships so far have a gross tonnage of 47,800, with 465 cabins that can hold 930 guests. Viking Orion joins as the fifth ship in the fleet, which also includes Viking Star, Sea, Sky, and Sun. Another ship, Viking Jupiter, will join the fleet in spring 2019.
From now through June 30, Viking is offering US residents 2 for 1 cruise fares on select ocean and river itineraries, with more savings on international air. Call Viking or contact your travel agent for more details.