Princess Cruises' ship Grand Princess departed from the Port of Los Angeles on Saturday afternoon, marking the first cruise vacation departure from San Pedro since the industry's shutdown in early 2020.
The cruise line's president Jan Swartz visited the vessel to take part in a ribbon-cutting ceremony, officially welcoming the first guests onboard. Earlier in the week, she visited the ship to thank the officers and crew for being the "stars of the show," harkening back to Princess' history as the vessels on which "The Love Boat" TV series was filmed.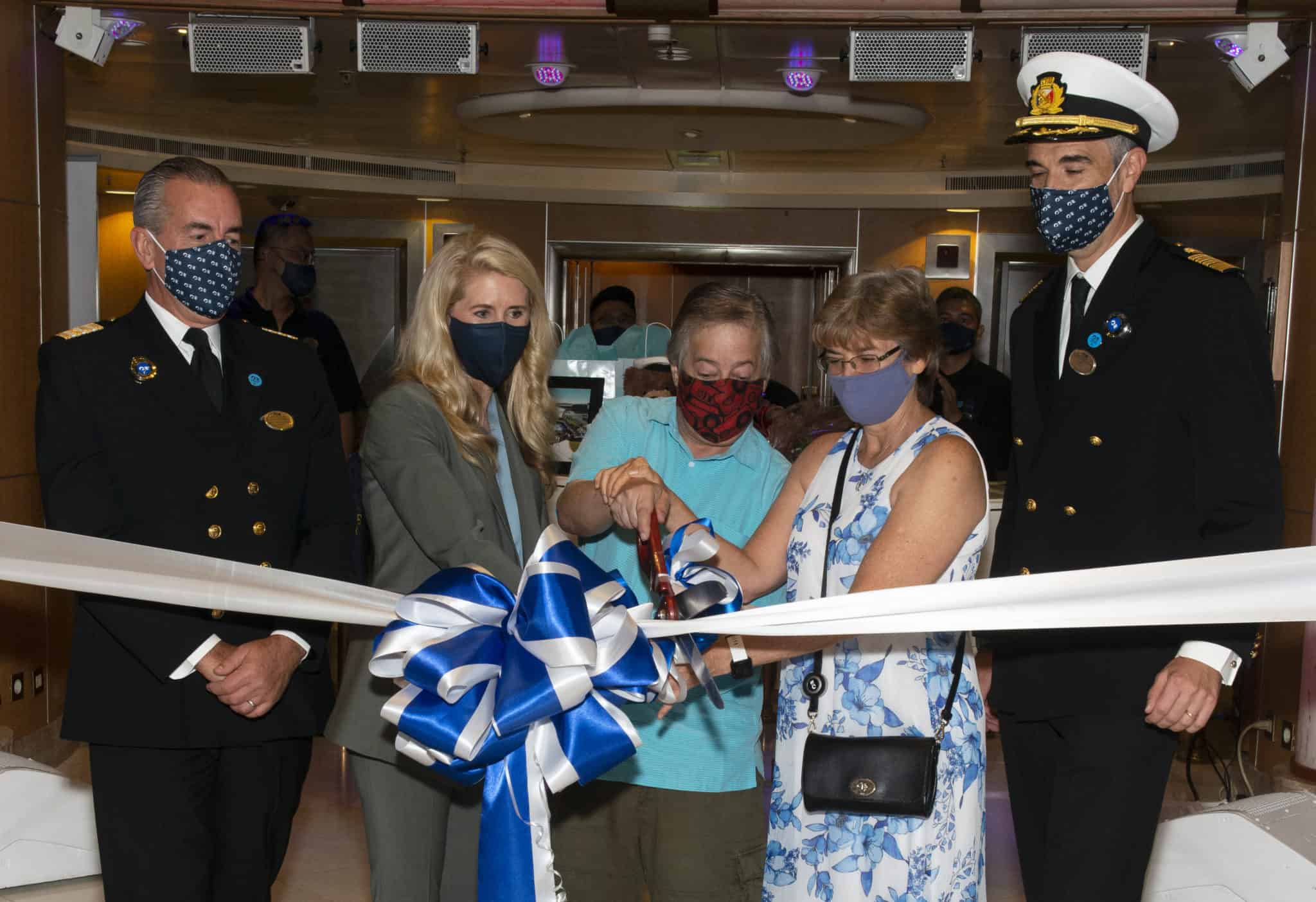 Princess Cruises is Los Angeles' hometown cruise line, and has been sailing from the city's port since 1965. Over the past decade, the line has had over 700 ship calls in LA — the most of any line in that time frame.
"It is a pride point for us that Grand Princess is returning to service in our hometown port. Our crew members are eager to welcome guests back on board as we continue resuming operations in the United States," said Swartz. "We are grateful to the Port of Los Angeles for their support during the pause and are excited to be working together once again."
READ MORE: The Cruise Line-Approved At-Home COVID Test: We Tried It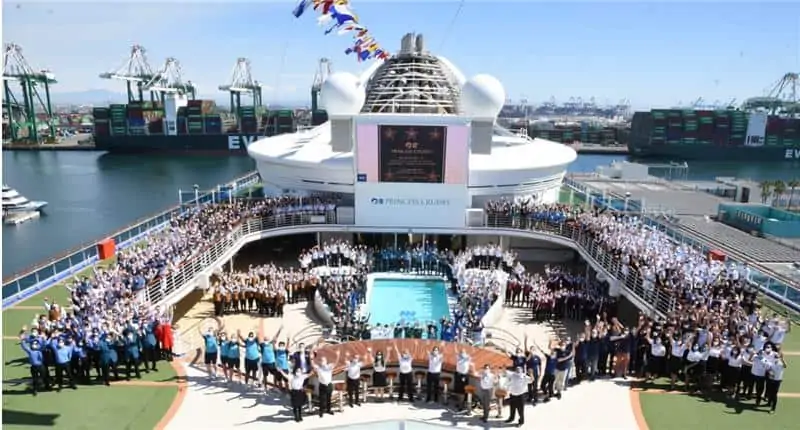 "Princess Cruises is a valued longtime partner, and we are excited to welcome Grand Princess back to Los Angeles for the first passenger cruise since March 2020," said Port Executive Director Gene Seroka. "We are a full-service port – with cargo, marina, cruise and visitor-serving businesses — and every cruise ship call generates more than $1 million dollars in local economic activity. That's especially important to the City and Port of Los Angeles right now."
Grand Princess is on a five-night Cabo San Lucas Getaway, the first of five sailings with this itinerary and the first of 11 voyages from the Port of Los Angeles for this year.
READ NEXT: 8 Tips For Preparing to Cruise in 2021