MEYER Floating Solutions has unveiled another first in overwater structures—floating cruise terminals.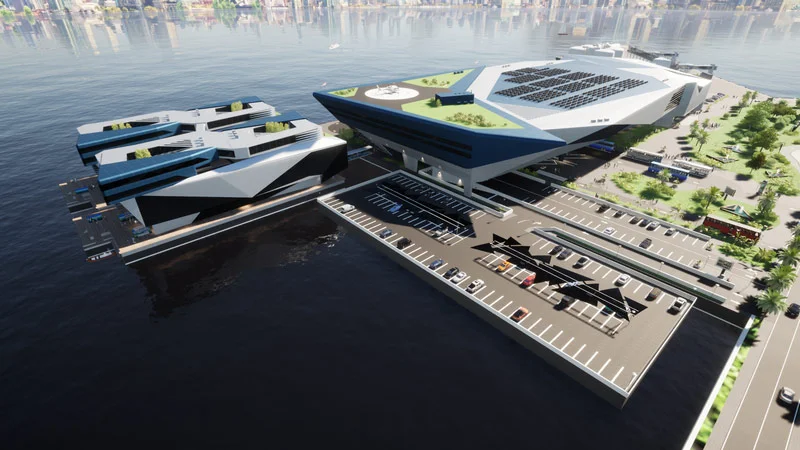 Offering sustainable expansion, modular designs, versatility, and the ability to relocate terminals as needed, they're innovative and viable solutions for cruise destinations that lack port infrastructure.
The floating cruise terminal
According to their CEO, Kaj Casén, "Our floating cruise terminals offer a dynamic solution for ports seeking seamless expansion options, ensuring the safety and confidence of both public and private investors… Our terminals are deliberately engineered to be modular, empowering operators to adeptly meet escalating demand and enhance their facilities with minimal on-site complexity."
MEYER can build and install entire terminals that are 250 to 320 meters long. They can incorporate up to three piers and modular amenities like hotels, parking, and commercial areas.
Different structural elements are manufactured and built off-site in controlled, environmentally conscious, and resource-efficient shipyards. This system has allowed them to reduce their waste by more than 70%, making it a more sustainable business model. Additionally, it's cheaper than traditional on-site construction.
Because of floating cruise terminals' design and location, they are less reliant on land infrastructure, are easy to move and expand, and have a smaller environmental impact.
As part of the larger MEYER Group, the firm has built many cruise ships and luxury floating real estate. Even though the subsidiary was only founded in September 2022, MEYER Floating Solutions' portfolio already includes a floating building and villas in Dubai.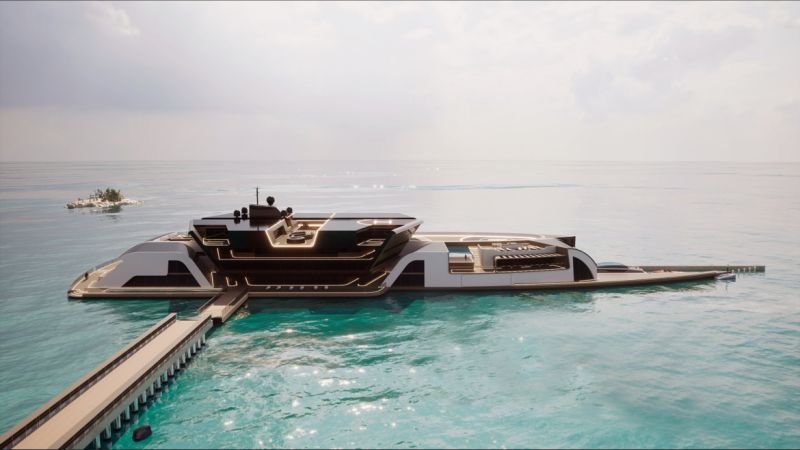 More recently, the Finnish company partnered with Hotels & Resorts Investment Maldives. Under their agreement, MEYER's first project is to develop several premium overwater accommodations off the island of Male' for Villivaru Island Resort and Spa.