In a first for Carnival Cruise Line, Celebrity Chef Emeril Lagasse will have a restaurant aboard Mardi Gras, and we've got your first look at what will be on the menu. But be warned: By the time you finish reading about the dishes this specialty restaurant will be serving up, you're going to be hungry.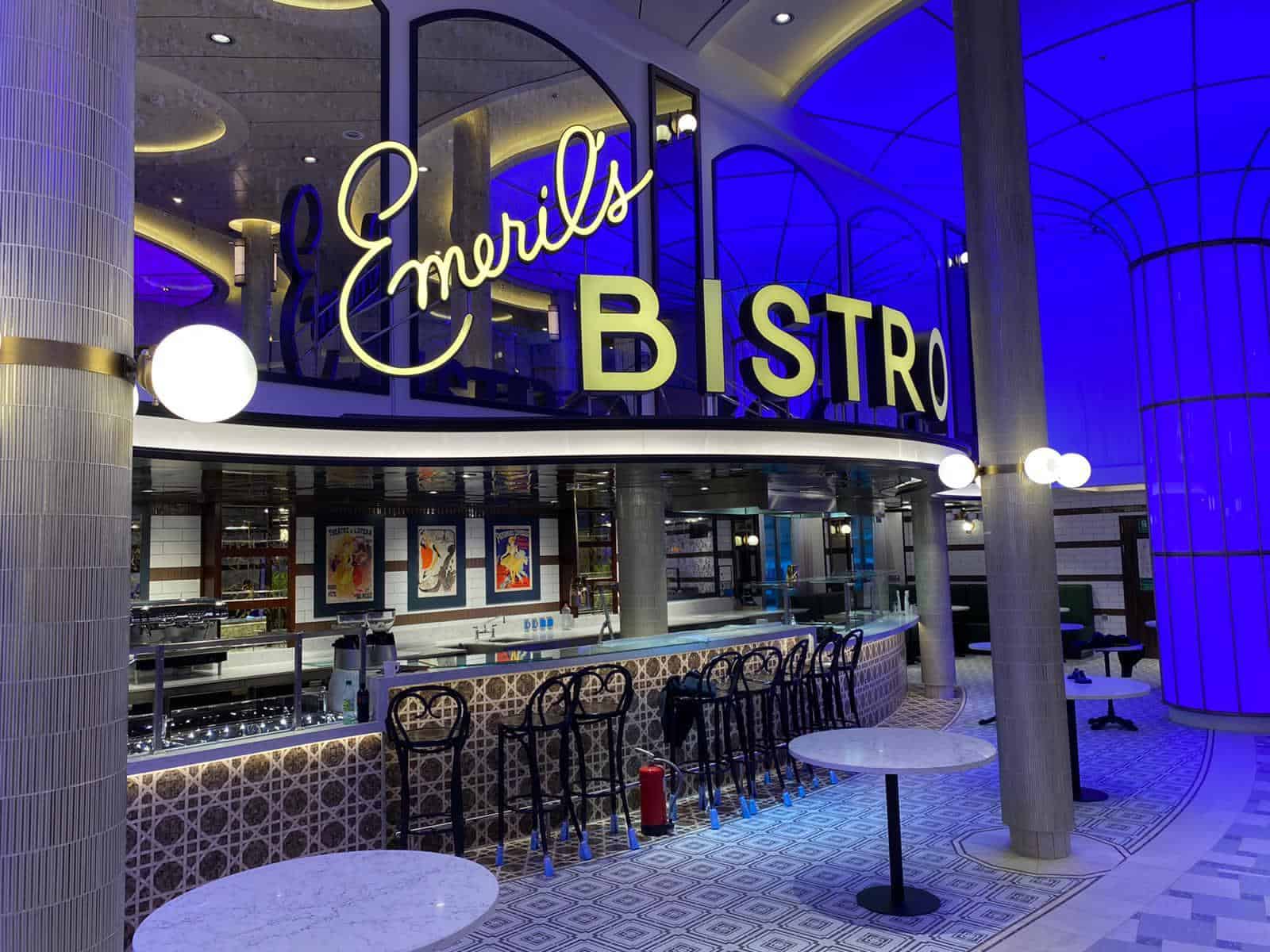 Creole Cooking With a Side of Bam!
Appropriately enough, Emeril's Bistro 1396 — featuring the cajun food favored by Lagasse — will be located at the heart of the ship's French Quarter zone. "I sorta wanted to just pull different elements of flavors from New Orleans, from Louisiana, to this great little bistro." the world-renowned chef explained in a video teasing his new venture (which can be seen in its entirety below).
"I just wanted to contribute those little flavors that make a party right in your mouth," he added.
We're big believers that if you're going to host a party — especially in your mouth — you should know a little bit about the guests. So what, exactly can be found on the menu?
Around the Clock Treats
The restaurant — whose 1396 refers to Mardi Gras' hull number at the shipyard — will be serving up a variety of offerings for breakfast, lunch, and dinner. The menu is broken into four sections: Small Plates, A Little More, A Little Sweet, and Breakfast.
Read More: Mardi Gras French Quarter Preview
The Small Plates section is where you'll find such temptations as Creole Boiled Shrimp, Marinated Blue Crab Claws, Crispy Boudin Sausage Balls and Cajun Caviar (Louisiana bowfin roe served on sweet corn pancakes with a dash of créme fraiche).
While Small Plates offers tapas-like servings perfect for sharing, under "A Little More" you'll find dishes with a bit more heft to them, all with that distinctly cajun twist. It's here that you'll find the chef's signature New Orleans Style Barbecue Shrimp, not to mention a Fried Shrimp and Oyster Po-Boy, jambalaya and muffuletta (aka a sandwich with Italian salami, mortadella and provolone cheese topped with olive salad.
More: First Look Inside the Mardi Gras
As you might guess, "A Little Sweet" is where you'll find a selection of desserts, including Strawberries Romanoff, Lemon Ice Box Pie, and Bananas Foster. Last but not least, the breakfast section includes Bananas Foster Crepes, Shrimp & Grits, and a Breakfast Po-Boy (with egg, cheese, and either bacon or andouille sausage).
The Bistro will also serve several beers and wines.
Also Found in the French Quarter
Several other venues will add to the New Orleans vibe of the French Quarter zone. The Brass Magnolia lounge promises to offer live music, while the Fortune Teller's Bar offers Victorian-era decor and a slightly mysterious air. It's also here that you'll find several signature drinks created specifically for this space, including a cocktail made with real gold.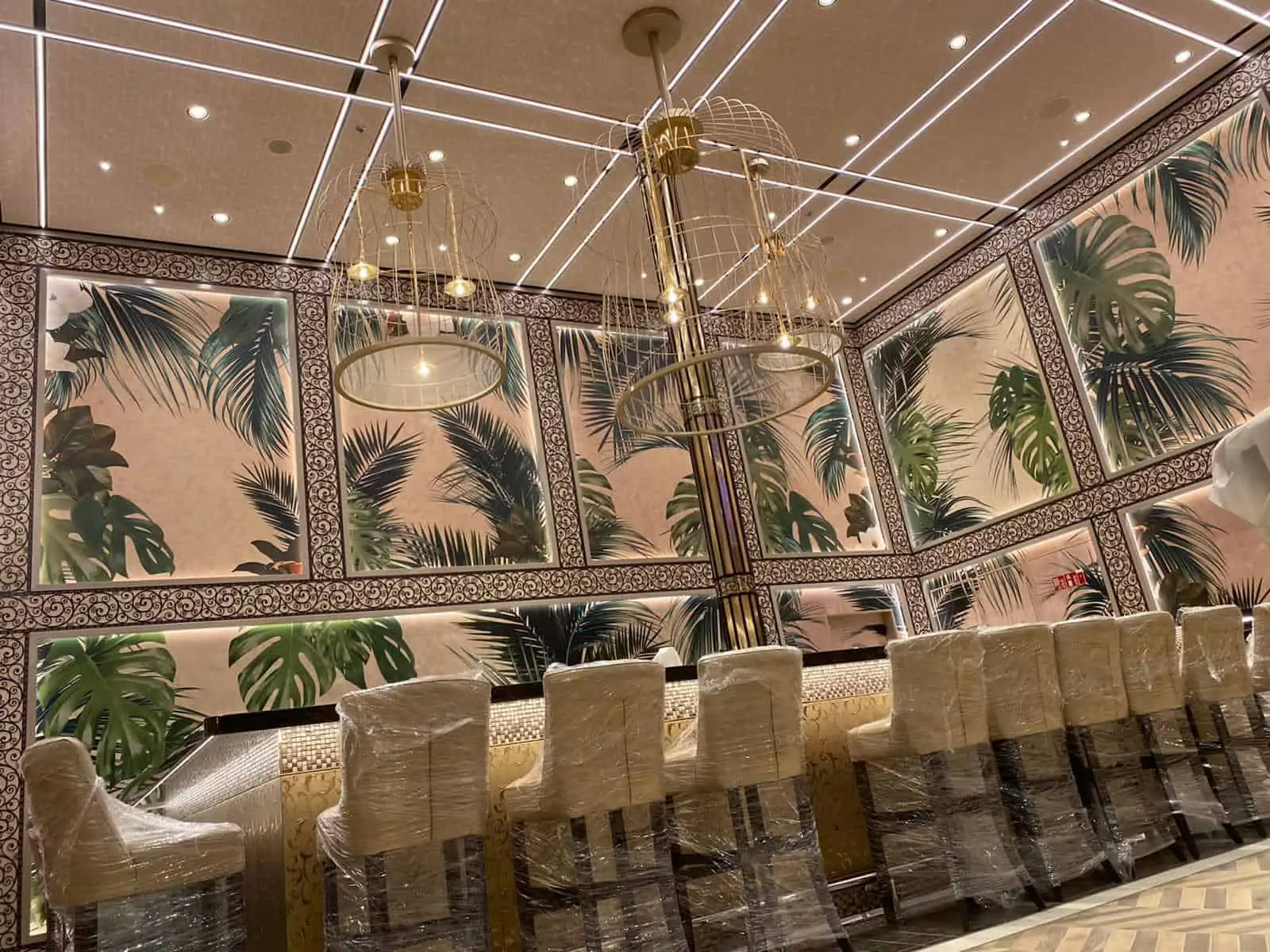 Emeril's Bistro is only one of several Carnival firsts guests will find aboard Mardi Gras. In fact, the ship will also boast another restaurant created by a celebrity chef: Like Lagasse, Rudi Sodamin — head of the Holland America Line's culinary council — will bring seafood to new and creative life with Rudi's Seagrill, another specialty restaurant.
Although not new to Carnival, the line's longtime collaboration with Guy Fieri continues with his poolside Guy's Burger Joint and the Pig & Anchor Smokehouse|Brewhouse. Even the company's "Chief Fun Officer," Shaquille O'Neal, will get in on the food act with Big Chicken specializing in all things poultry and killer sides like jalapeño coleslaw.