A Greek ferry operator was able to acquire a former Carnival Cruise Line ship at auction after another cruise line went bankrupt earlier this year.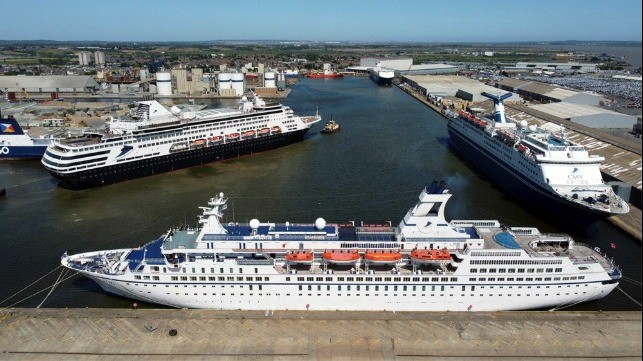 SeaJets purchased the 1,452-passenger Magellan from Cruise & Maritime Voyages, a British cruise line that went bankrupt in July. The Magellan, which first entered service in 1985 as one of the first purpose-built ships for Carnival as the Holiday, was acquired at auction for $3.4 million.
READ: Over 100,000 People Volunteer For Test Cruises
This isn't the first time the 46,052 gross registered ton ship has changed hands. In 2009, Carnival transferred the vessel to their Spanish affiliate, IberoCruceros, who sailed it as the Grand Holiday. When IberoCruceros ceased operations in 2014, the ship was transferred to Cruise & Maritime Voyages and renamed Magellan.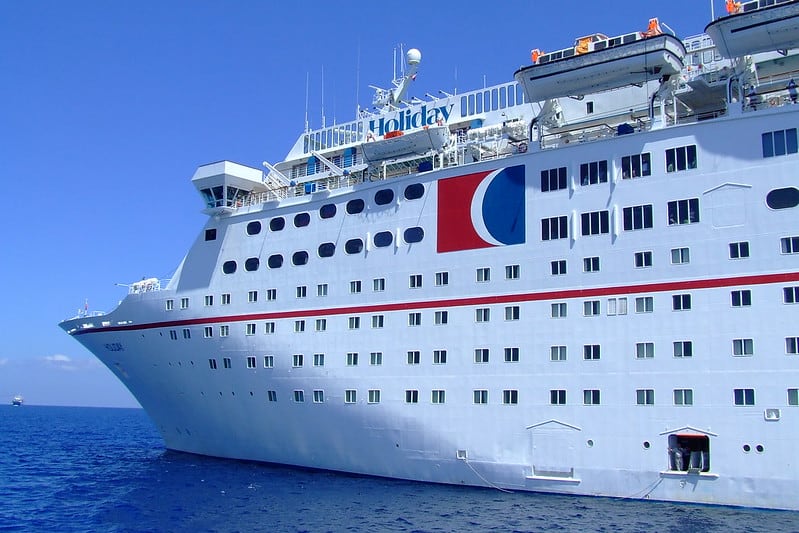 The new owner, SeaJets, operates a seasonal ferry service between several Greek islands. Prior to 2020, the company sailed 14 high-speed ferries and 3 traditional ferry boats.
READ: 7 Former Carnival Ships and Where They Are Now
This year, as the industry-wide shutdown forced several lines to sell off ships in order to gain the necessary liquidity to keep their businesses from going under, SeaJets was able to acquire six cruise ships, including the Magellan.
The other ships SeaJets purchased include:
Columbus, built in 1988 as Princess Cruises' Star Princess
Aegean Majesty, built as Holland America Line's Veendam in 1996
Aegean Myth, built in 1993 as the Maasdam for Holland America Line
Aegean Goddess, built as Holland America Line's Ryndam in 1994
Queen of the Oceans, the 2000 Princess Cruises ship originally known as Ocean Princess
While it appears that SeaJets owner Marios Iliopoulos is making a play to expand beyond ferries and enter the full-service cruise industry, his plans have not yet been made public.
One Greek shipbroker speculated to SeaTrade that the newly-acquired ships would likely be laid up for at least a bit. Although as anyone following the shutdown closely knows, even keeping ships afloat can be costly when they aren't generating any revenue.
Fans of these classic Carnival Corporation ships are certainly looking forward to the possibility of sailing on them in the future if Iliopoulos' ambitions come to fruition.