While Nassau, Bahamas, is known for its world-class resorts, you don't need to spend much money relaxing by the water. You can visit some of the best beaches in Nassau free of charge — no fancy hotel suite required.
Grab a taxi and head for one of these free public beaches in Nassau for a beach day to remember.
1. Cabbage Beach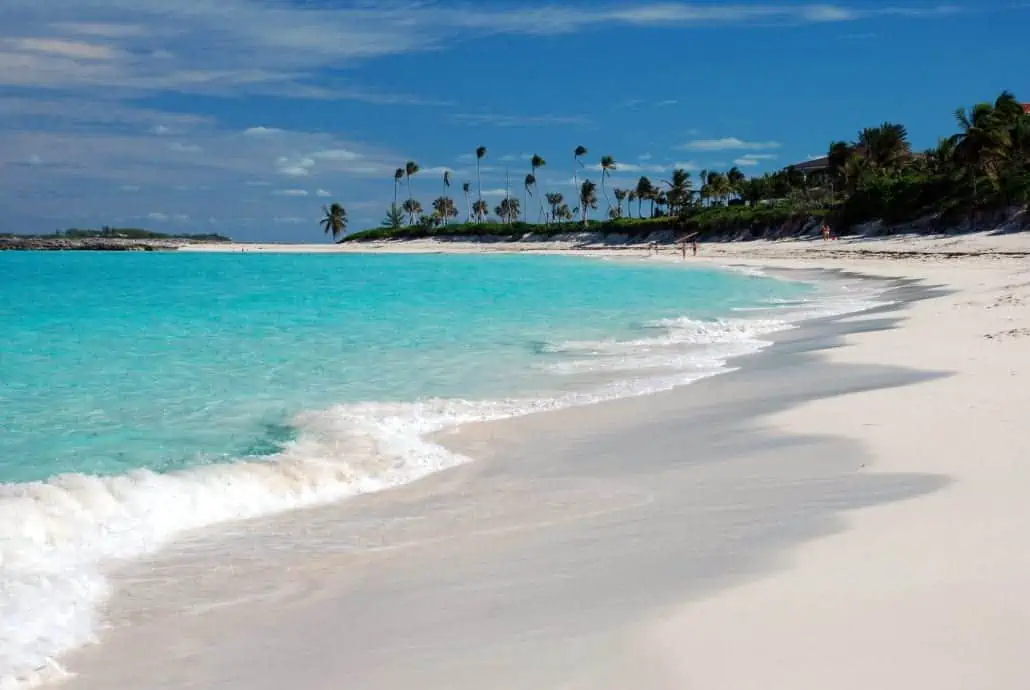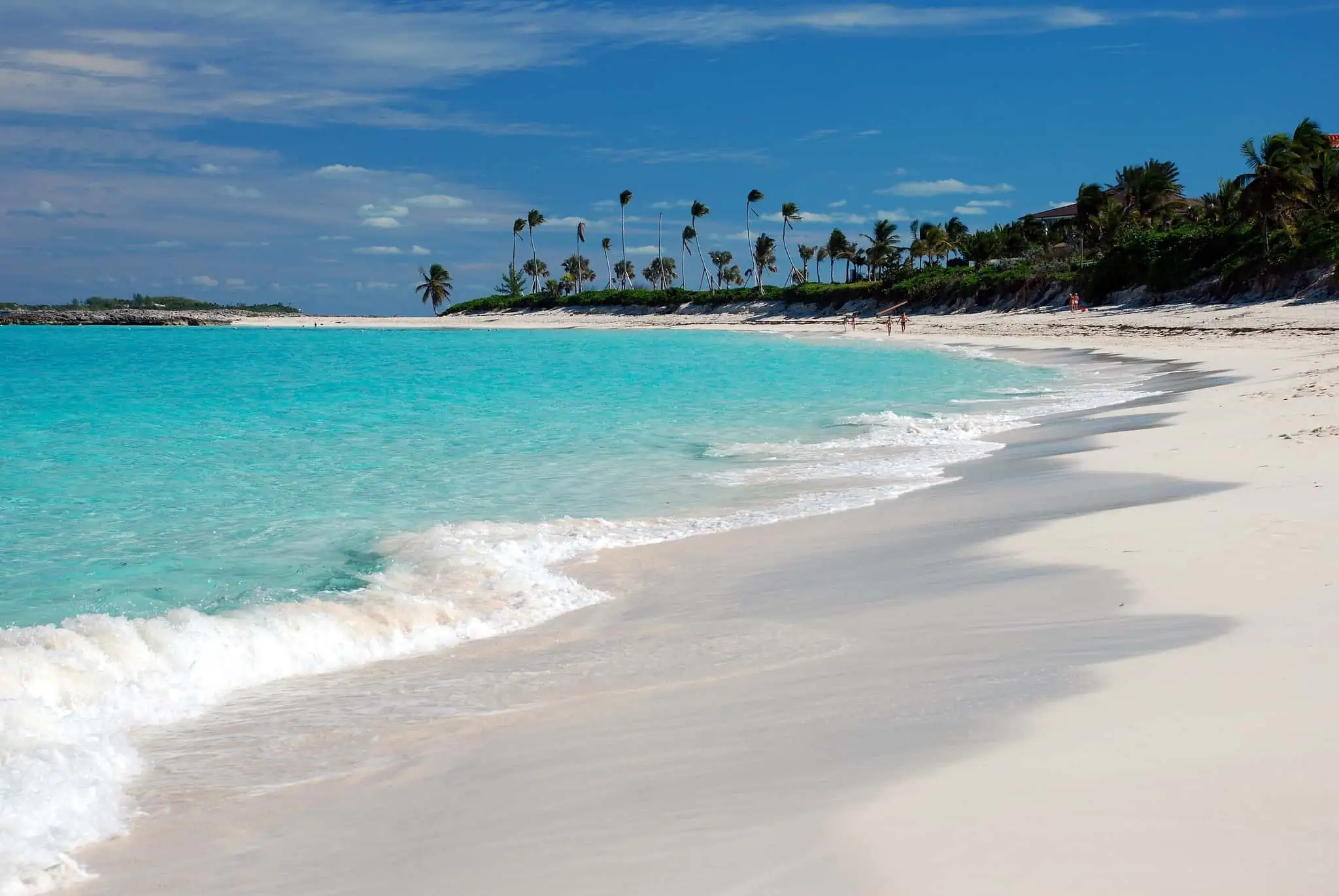 Cabbage Beach is found on Paradise Island, home to Atlantis Bahamas and several other large resort hotels. While rated among the Bahamas' most beautiful beaches, Cabbage Beach can get crowded with resort guests and all the vendors catering to them.
Don't let that stop you from enjoying a stellar beach day. With about two miles of white sand coastline, the free public beach offers plenty of space to spread out.
Just head away from the hotels to seek out a quieter spot. Or, if you're interested in water sports such as jet ski rides or parasailing, stick close to the hotels where all the vendors congregate.
Taxi drivers know exactly where to take you for public access to this beach. There are no public facilities, but you can buy a drink or snack at one of the many beachside bars and restaurants to gain bathroom access.
2. Cable Beach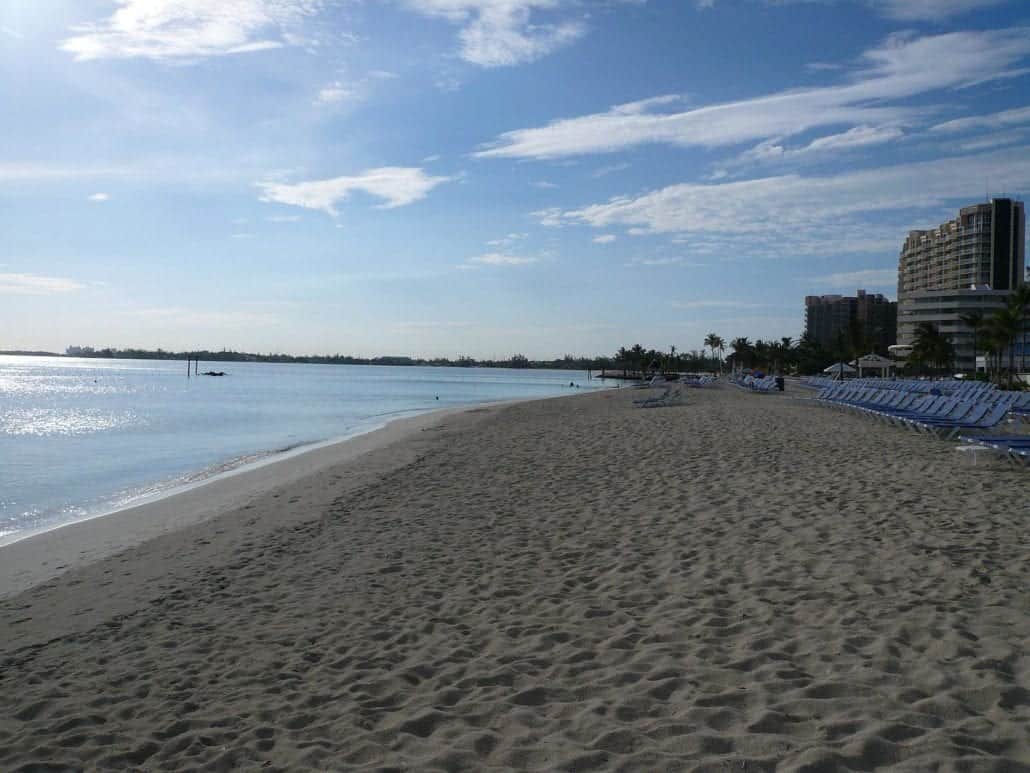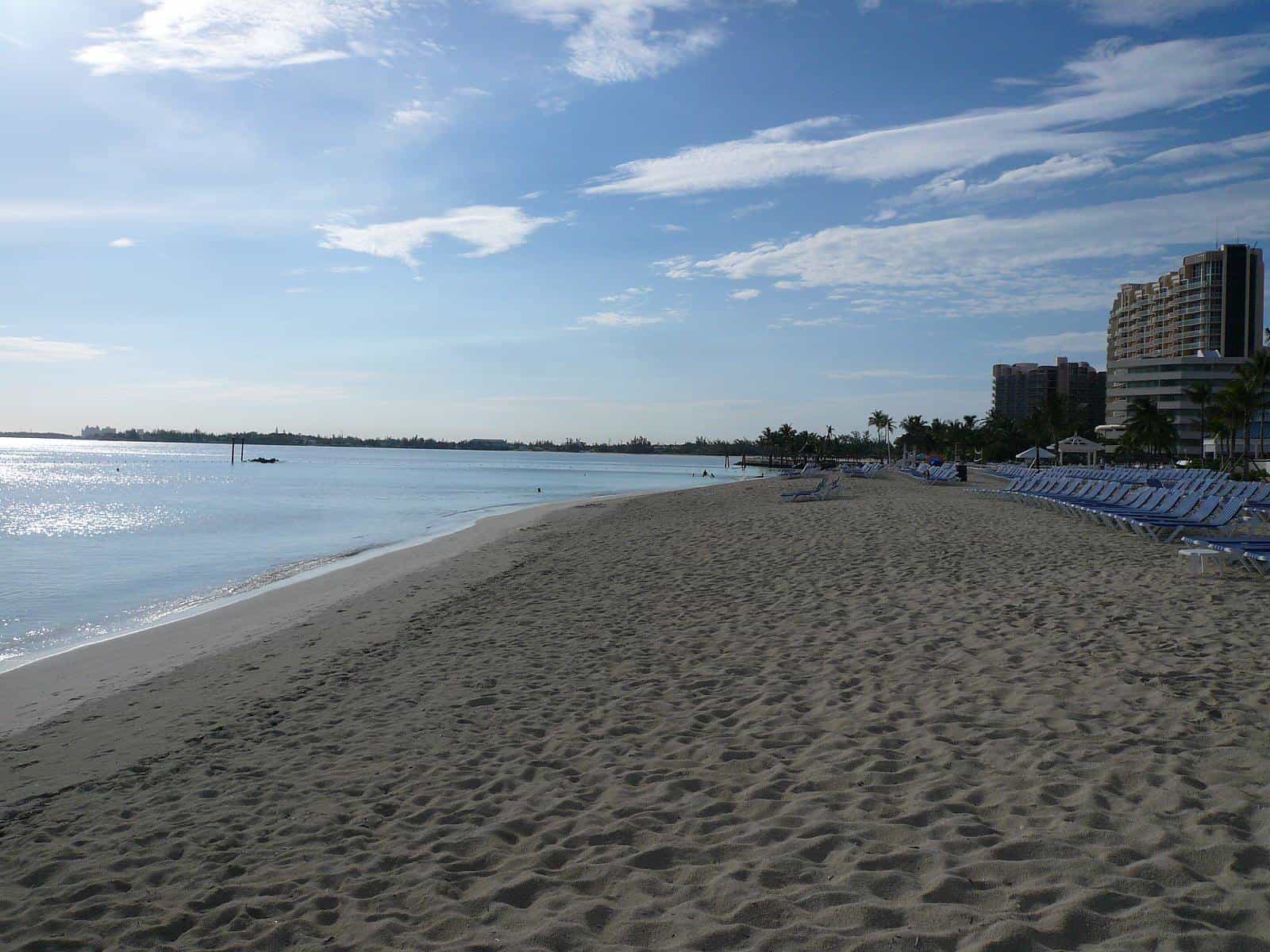 Don't let the five hotels located on this beach steer you away from this spot, a 20-minute drive west of downtown Nassau along Bay Street. There's a reason the resorts are there: Cable Beach is a breathtaking beach paradise and a great place to unwind and relax.
Cable Beach is a public beach, so you can access its 2.5 miles of white sand wonder free of charge. (To keep costs low, catch the cheap local bus from the cruise port instead of a taxi.)
However, you have the option to pay a small fee and use the hotel amenities, including the pools, if you want a more posh beach day.
Another bonus: Cable Beach offers tons of great eating options between the resorts and local eateries.
3. Junkanoo Beach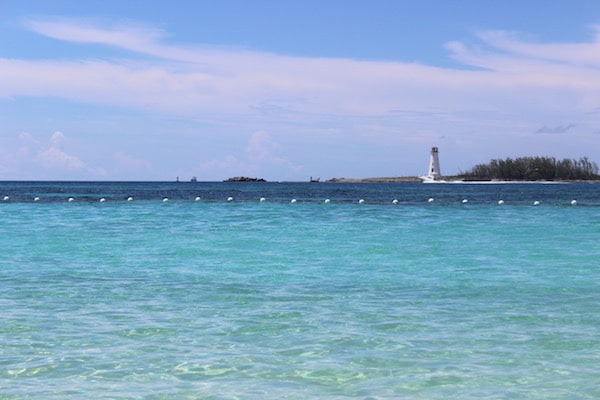 Junkanoo Beach is located close to downtown Nassau, within walking distance from the cruise port. It's the perfect choice for cruisers who don't want to venture far from the ship. This public beach is a bit smaller than some of Nassau's other beaches, so it tends to stay less crowded.
One of the best parts of this beach is the public toilets and changing facilities – an amenity not often found on public beaches in Nassau.
On the flip side, it's not great for snorkeling, and the sand isn't of the pristine white variety. Take advantage of all the great drink specials at the beachside bars, and you'll find that none of that even matters.
Note: If you're traveling during spring break, Junkanoo Beach can be one of the craziest places on the island.
READ MORE: 11 Tips For Navigating Nassau, Bahamas
4. Love Beach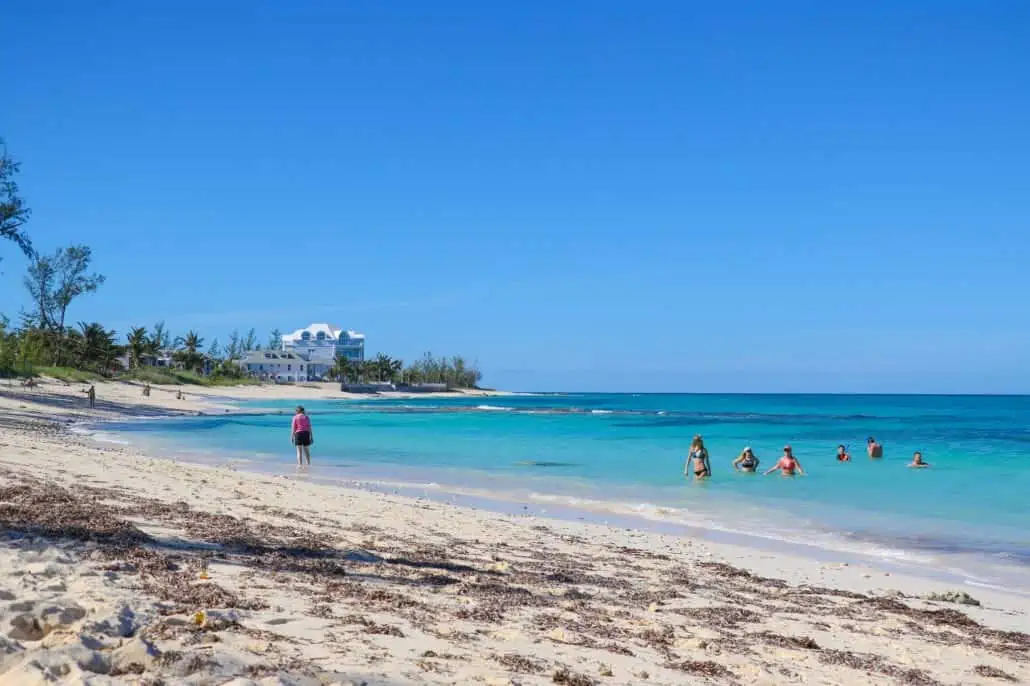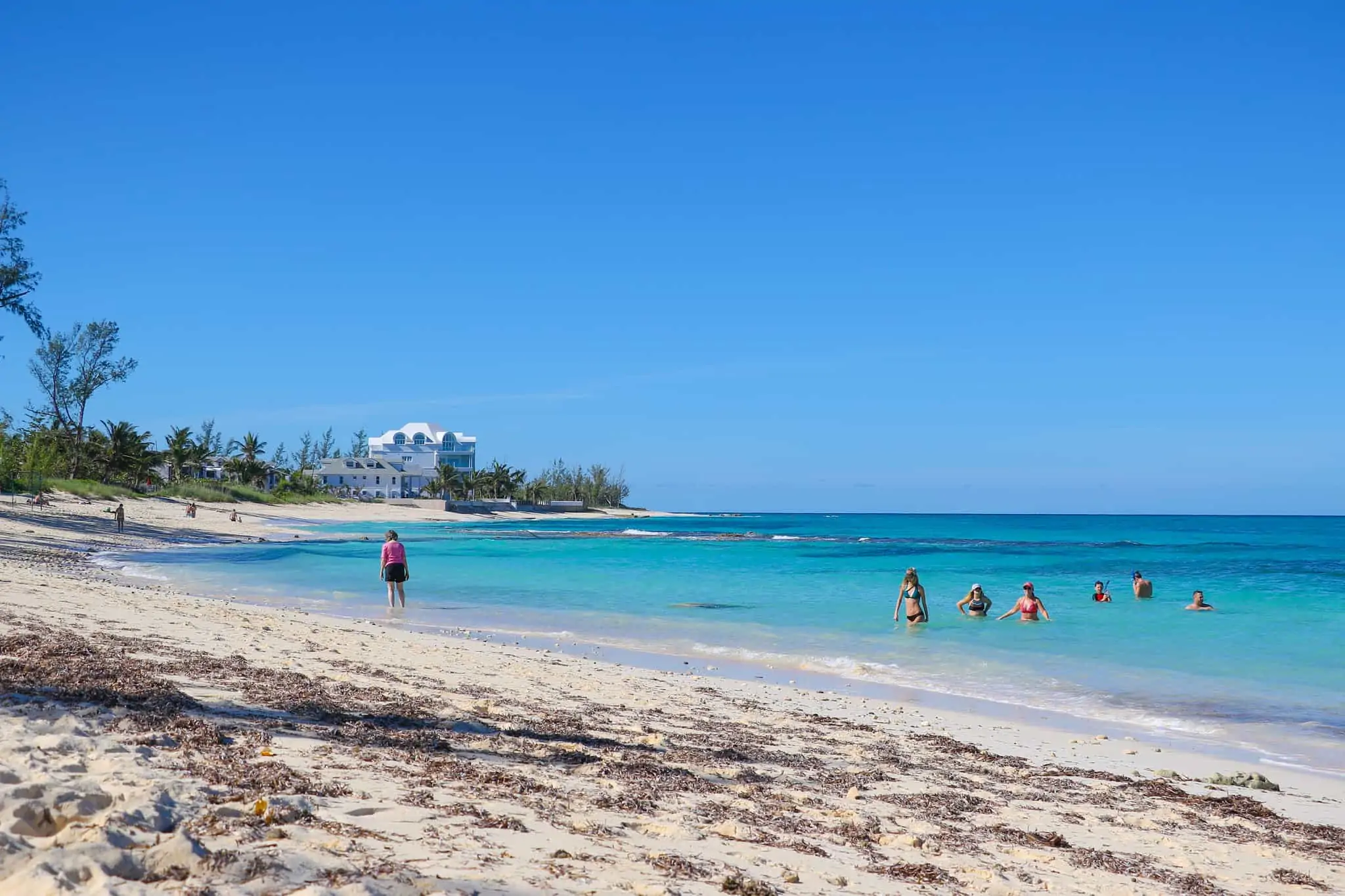 All the way out at the western end of Bay Street is Love Beach. It's a bit of a hike from downtown Nassau – about nine miles – but your trek is rewarded with uncrowded stretches of sand, a pleasant lack of touts, and rental prices that are lower than on other Nassau beaches.
To get to Love Beach, take a local bus or taxi past Gambier Village to the Compass Point Restaurant or Nirvana Beach Bar. Bring your snorkel and fins, or be prepared to rent some because you'll find sensational snorkeling at this Nassau public beach.
5. Saunders Beach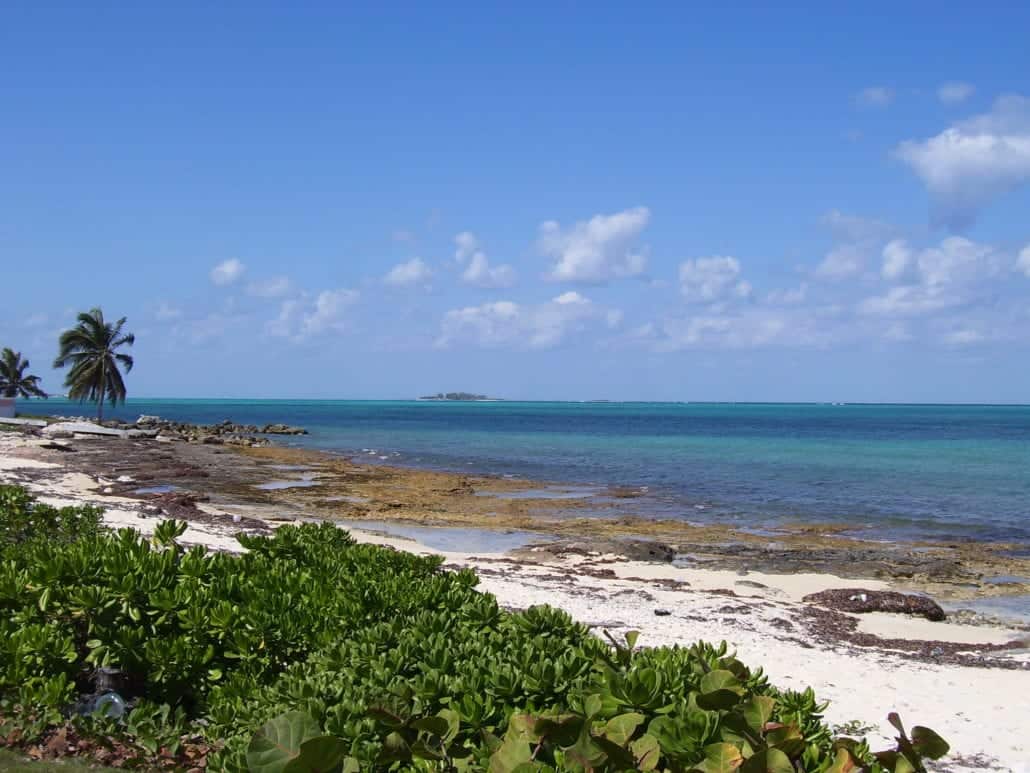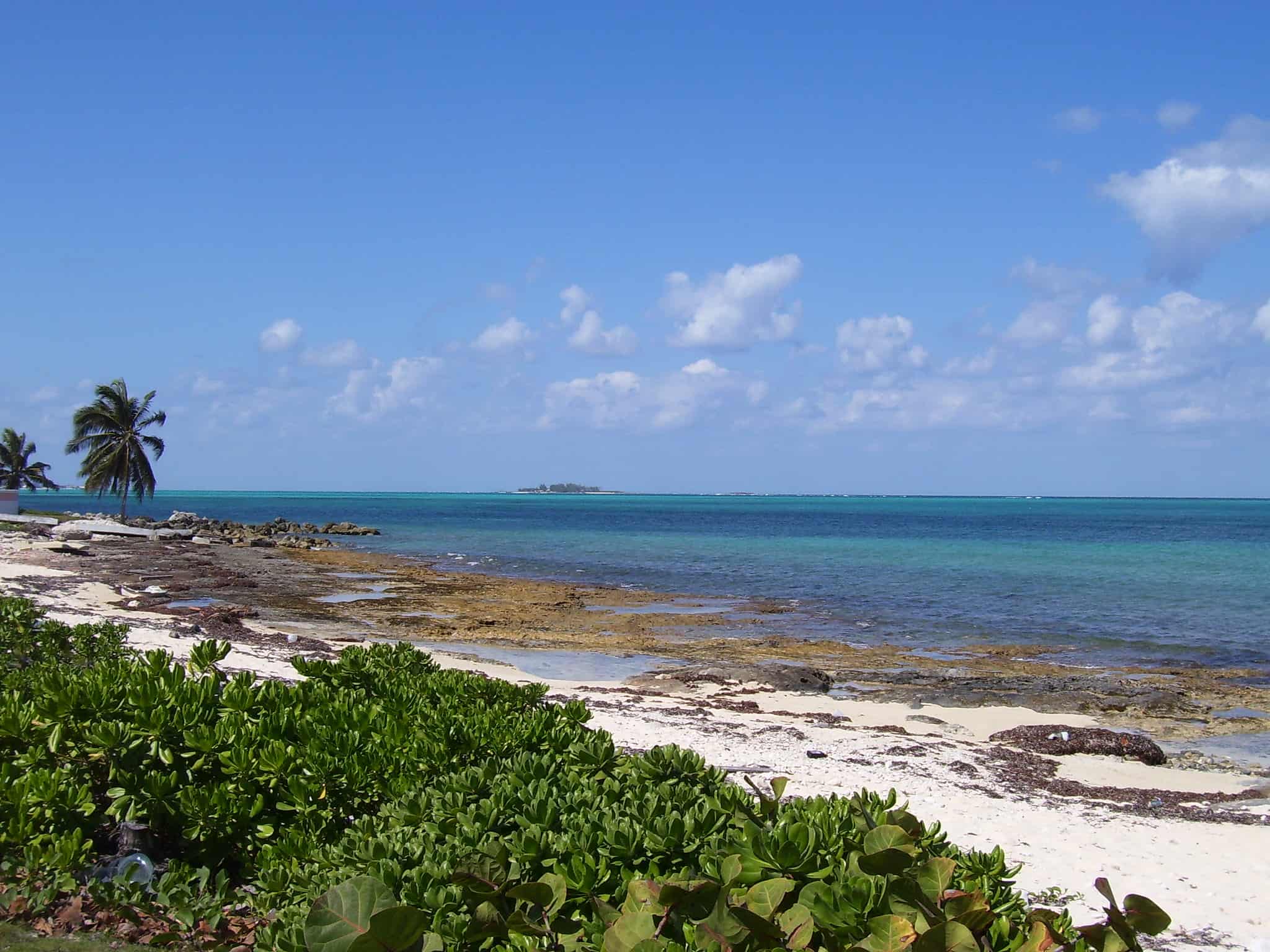 Saunders Beach was developed so families could enjoy the beach with young children. This public beach has everything a family could want: restrooms, showers, swings, parking, good lighting, and safe swim areas.
It's the little beach west of Nassau's Fish Fry but east of Cable Beach, about a 15-minute drive from the Nassau cruise port.
The food options aren't as plentiful at Saunders Beach as on other popular Nassau beaches, but families know to always bring their own snacks anyway. You also won't find vendors hawking water sports or lounge chair rentals. Water shores are useful for protecting little feet from rough coral here.
It's always good to know you have options and don't need to visit a mega-resort to enjoy Nassau's beautiful beaches.
Where do you like to visit when you're in port? Are any of these Nassau beaches your favorite?
READ NEXT: Cruises From Nassau: What You Need To Know
Pin it for later!