A man who did a good deed over a decade ago is being rewarded with a free cruise on the brand new Scarlet Lady.
Good Deed Earns Driver A Free Vacation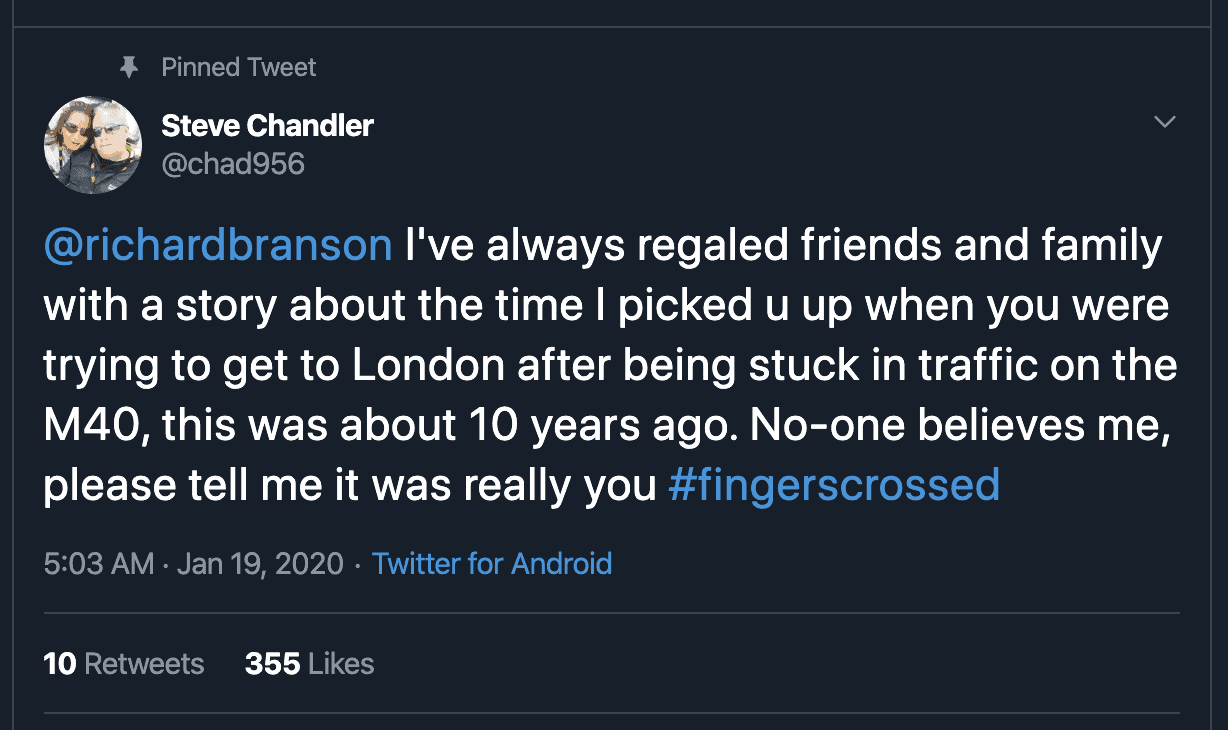 Billionaire Sir Richard Branson maybe a tad busy with the launch of his company's first cruise ship, Scarlet Lady, but, like the rest of us, he still finds time to check his Twitter feed. And it was there, the Daily Mail reports, that a message from Steve Chandler caught his attention.
"I've always regaled friends and family with a story about the time I picked [you] up when you were trying to get to London after being stuck on the M40," the tweet read. "This was about 10 years ago. No one believes me, please tell it was really you! #fingerscrossed."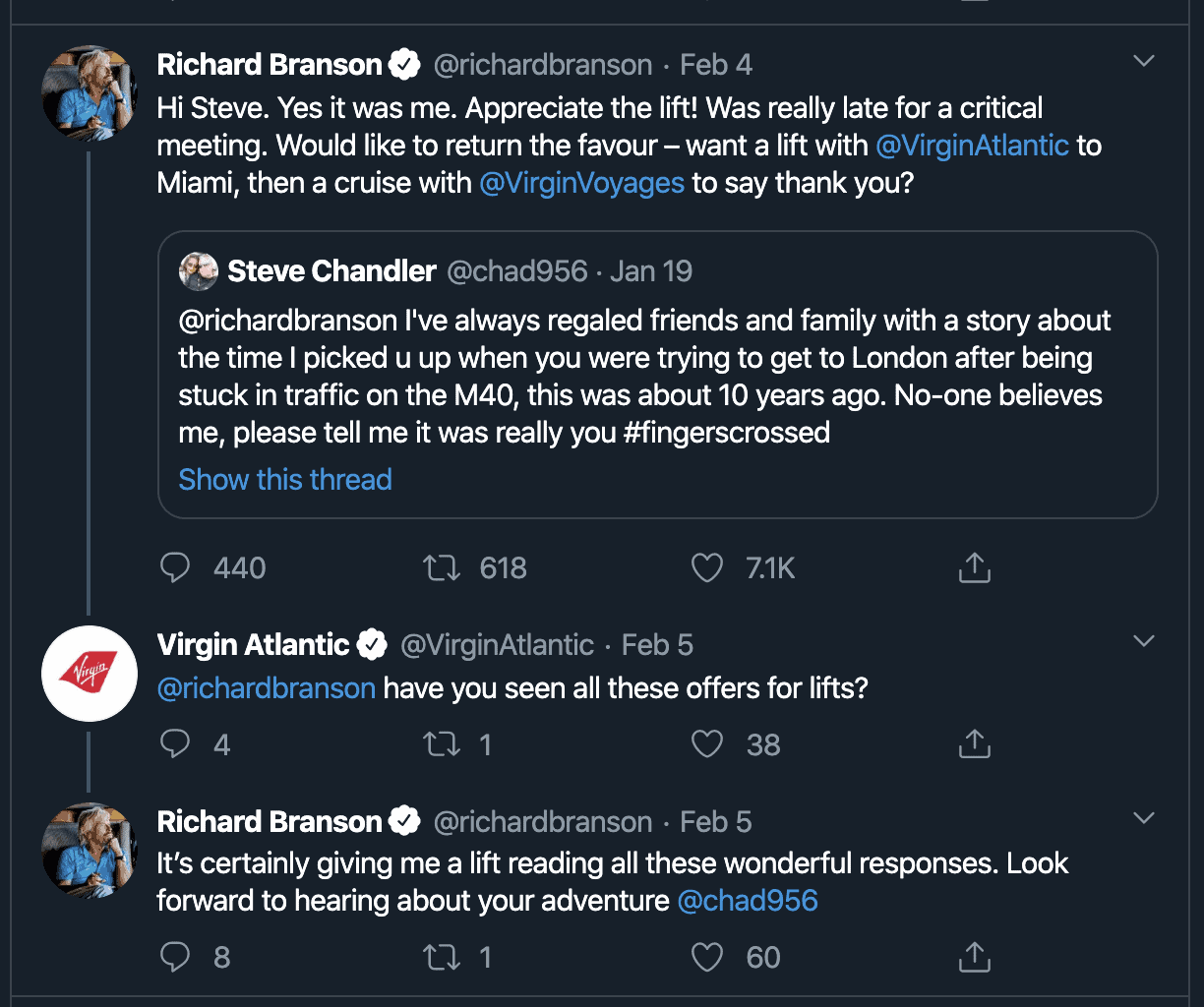 Turns out, Branson not only remembered that long-ago incident but was still grateful for it! "Hi, Steve," he replied. "Yes it was me. Appreciate the lift! Was really late for a critical meeting. Would like to return the favour — want a lift with @VirginAtlantic to Miami, then a cruise with @VirginVoyages to say thank you?"
READ MORE: Experience New Adults-Only Ship In New York City
And just like that, it was a done deal. Chandler later sent out another tweet thanking everyone at both the air and cruise line "for helping me to arrange my trip so very kindly offered by @richardbranson."
What Happened That Fateful Day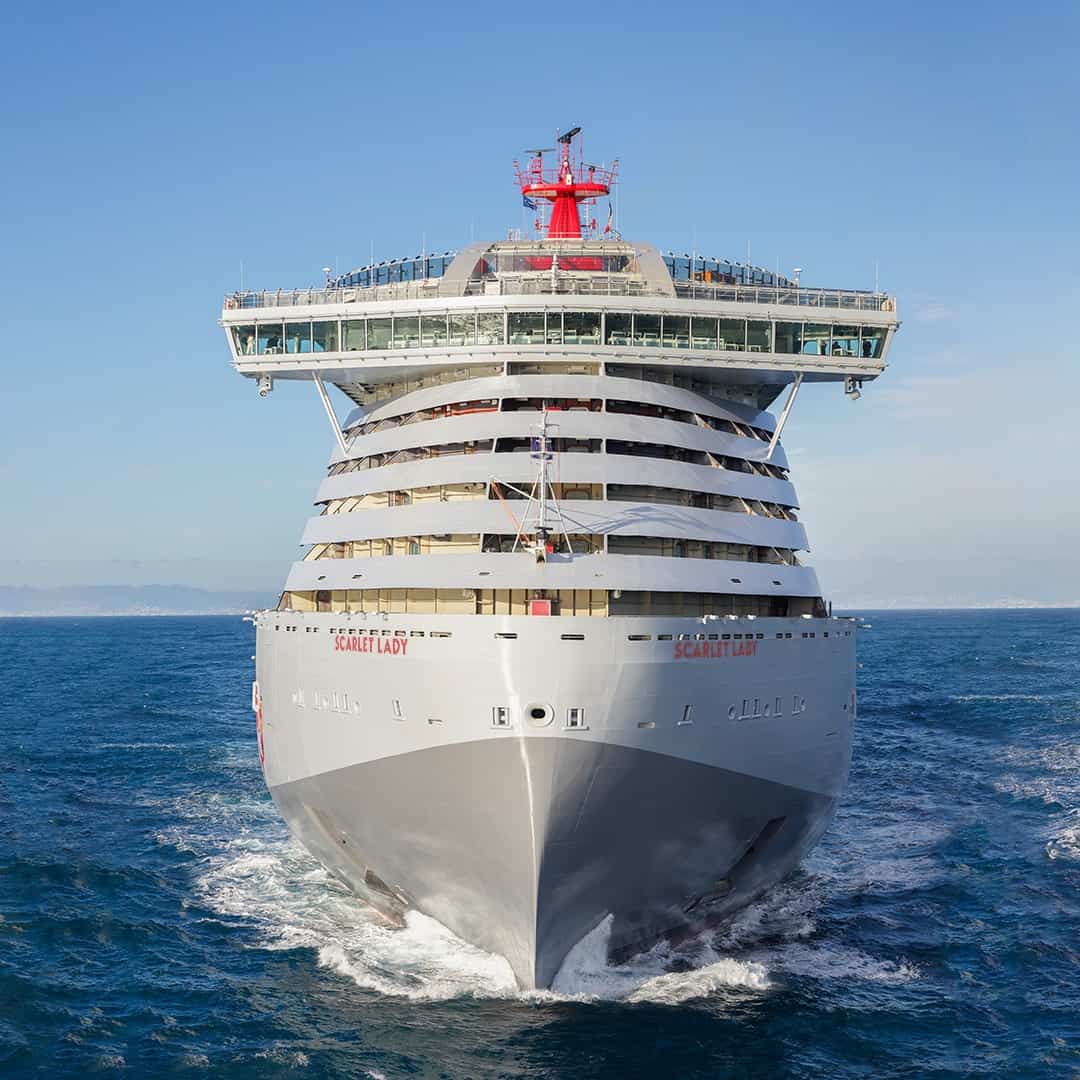 Chandler explained to the news outlet that on that fateful day back in 2010, there had been an accident on the M40. As a result of the crash, there was both traffic and chaos. Chandler spotted Branson on the side of the road and offered him a lift. "He was so grateful we stopped for him," says Chandler, "and was really nice and chatty with my son."
That original good deed will pay off in spades when Chandler flies from London to Miami this May, where he will enjoy a Caribbean cruise aboard the brand new Scarlet Lady.
Photo via Virgin Voyages Facebook page