As Carnival Cruise Line's efforts to repatriate crew members from around the world continues, they got a big assist from the port of Dubrovnik last week.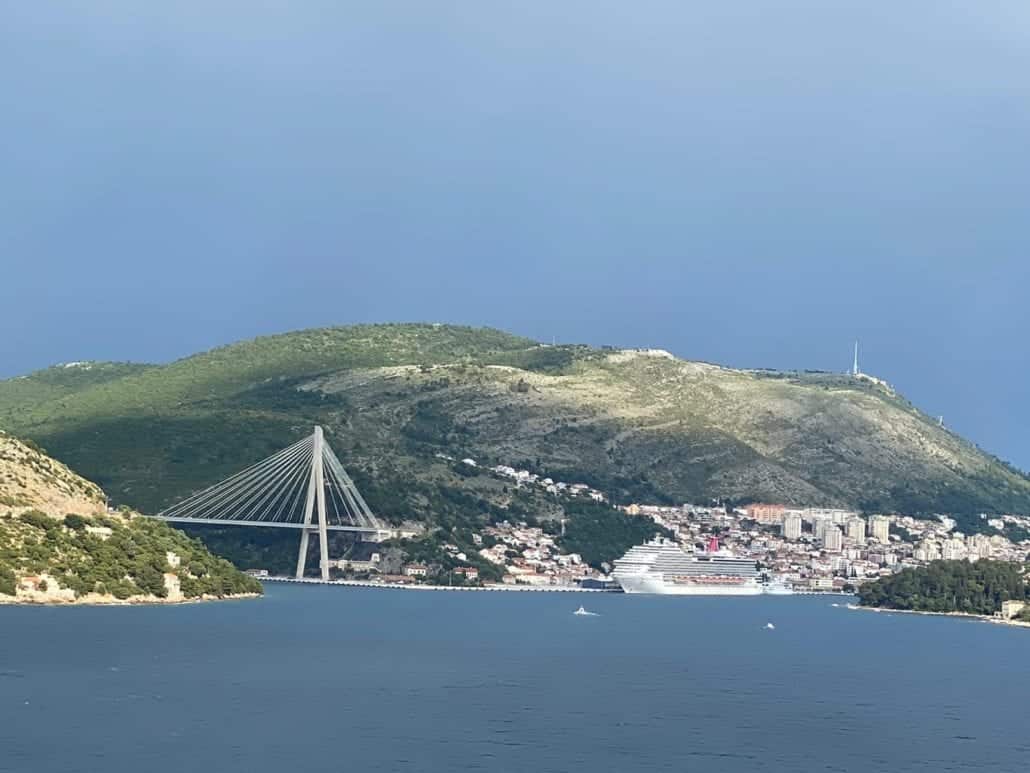 Two Carnival Ships Visit Numerous Ports
"Luckily," said the company's president, Christine Duffy, "Carnival has great port partners all around the world who are working with the company. And today, we'd like to recognize our friends in the Republic of Croatia and the Port of Dubrovnik."
She went on to detail that over the past week, Carnival Breeze and Carnival Magic had made several stops during their repatriation tour.
As a result, they "safely and successfully repatriated nearly 3,000 Carnival team members. Not just our Croatian citizens and those from neighboring countries like Serbia, Montenegro, and Bosnia that we connected home by bus, but we were also able to book commercial flights for hundreds of others trying to get home to dozens of European nations, as well as Indonesia and the Philippines."
READ MORE: Carnival Offers Update On Shipboard Crew Members
The efforts to get crew members home has meant navigating tricky political waters and various travel restrictions. As a result, Duffy said that Carnival wanted "to acknowledge the many government agencies, private operators, and local maritime partners that played such an important role in this mission."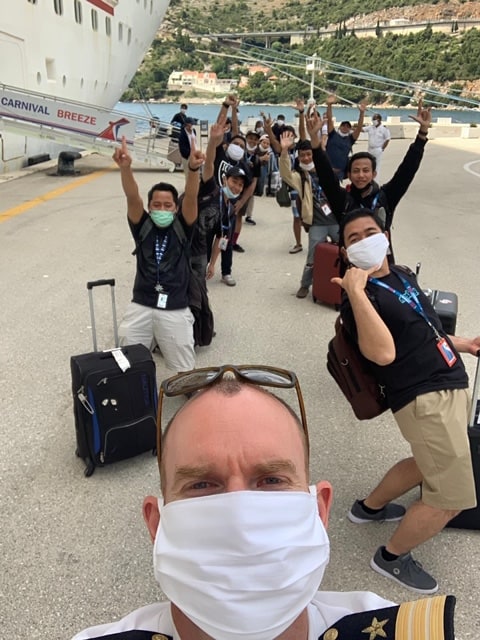 Of course, the hope is that the next time cruise ships visit the area, they'll be carrying passengers. "When Dubrovnik is ready," enthused Duffy, "we can't wait to get back to cruise operations to bring our ships, crew and wonderful guests to this beautiful city."
How Many Crew Members Are Still At Sea?
Meanwhile, the Miami Herald offered an update Wednesday as to the number of crew members various lines still have at sea.
These are the breakdowns, according to their reporting:
Carnival Corporation, as a whole, has repatriated 42,000 crew members, with 38,000 still awaiting repatriation
Royal Caribbean Cruises has repatriated 24,567 crew members, with 19,098 awaiting repatriation
MSC Cruises has repatriated 14,538 crew members, with 4,097 awaiting repatriation
Virgin Voyages has repatriated approximately 400 crew members, with 80 still awaiting repatriation
The paper reported that Norwegian Cruise Line Holdings, Disney Cruise Line and Bahamas Paradise Cruise Line had not yet responded to their request for information.