Every cruise line loyalty program offers perks, but not a single one lists "behaving like a jerk" as one of them. And yet far too often, people who've reached the highest level that a loyalty program offers mistake what they are entitled to for a sense of entitlement.
Don't Be The Cruiser Who…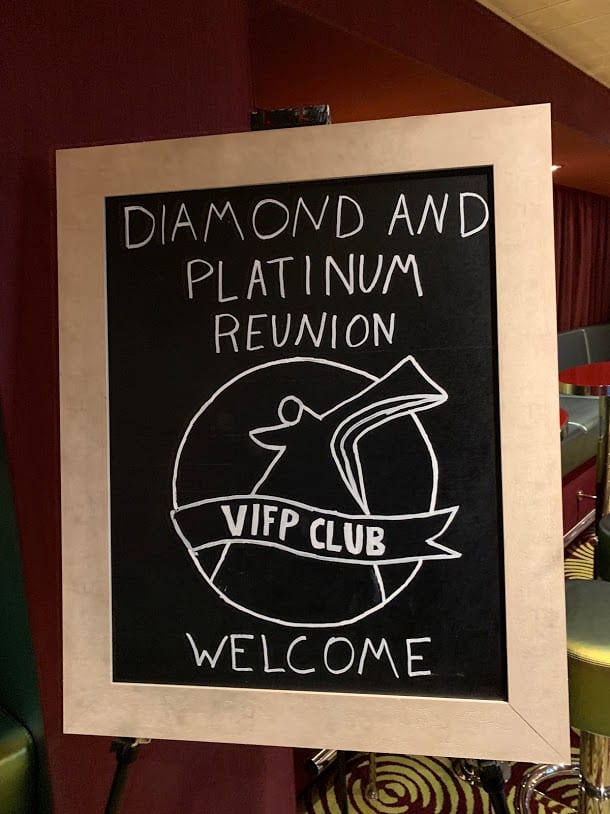 That's not to say everyone who reaches such exalted levels is insufferable.
In fact, the vast majority of Diamond VIFP (Carnival), Admiral Latitudes (Norwegian) and Pinnacle Club (Royal Caribbean) members are absolutely lovely people with a deep-felt love of cruising.
But if you've ever made any of the following statements, you might be part of the problem:
"Excuse me, but where is the buffet line for Diamond members?"
"Oh, you don't have access to the loyalty lounge? I suppose if we have to, we could get a drink somewhere else… "
"I am a Double Diamond cruiser… I demand to speak to your supervisor!"
"We asked the maitre d to move us to a different table. We've sailed 342 times and have nothing in common with first-time cruisers!"
"Can you point me toward the restroom for Platinum cruisers?"
Recently, I watched as a high-level cruiser took one look at the long check-in line at the port and huffed, "Where is the Diamond line?" Trying to hide my grin, I said, "This is the Diamond line," guessing from his gruff attitude this response was not going to go over well. And right I was, as he stormed off to complain to someone about the indignities of having to stand in line.
READ MORE: 31 Carnival Sunrise Tips
To be sure, loyalty has its privileges, and I'm always grateful for them. I have accumulated more points on some lines than others, and it's safe to say that not all loyalty programs are created equal. But I've always been of the mindset that the perks, while awesome, aren't really all that important to me.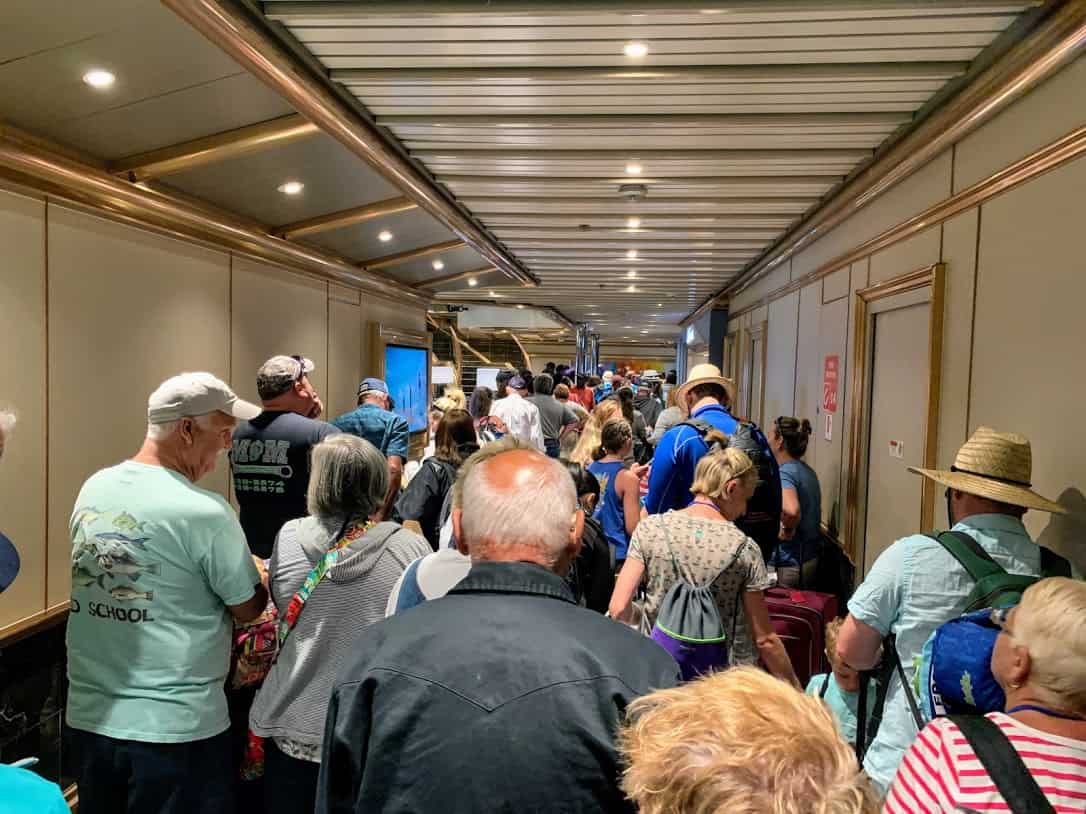 Sure, I like being able to send out my laundry for free, or having priority disembarkation. Those things aren't going to make or break my cruise, however.
Landing at a top-tier level in a loyalty program is an awesome thing, and it's understandable why you'd want to share it. But there's a big difference between it coming up in conversation occasionally and it being essentially your go-to introduction. "Hi, I'm Monica… oh, did you have to pay for those drinks? I get them for free because I'm Triple Plutonium."
At the end of the day, everyone's buffet food comes out of the same end.