Holland America Line's flagship Rotterdam arrived at the Port of Rotterdam in the Netherlands this morning following a special 150th anniversary transatlantic crossing that departed Fort Lauderdale on April 3rd. The ship's arrival on the exact date of the line's 150th birthday kicked off all-day celebrations today that included royalty, local dignitaries, port officials, and guests.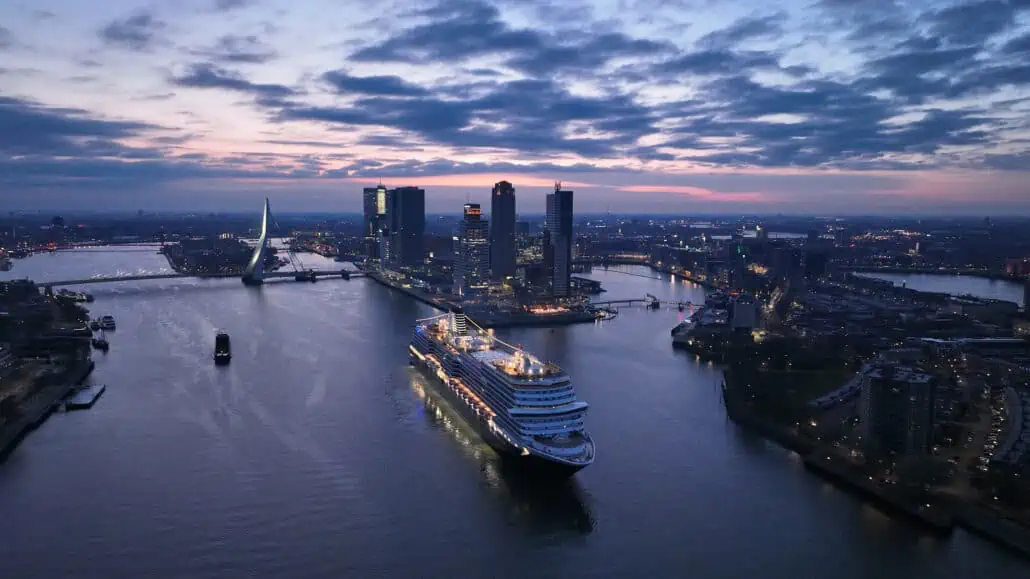 Holland America president Gus Antorcha was joined by Her Royal Highness Princess Margriet of the Netherlands, Rotterdam mayor Ahmed Aboutaleb, and descendants of Holland America's original founders for a celebration at Hotel New York, home to the line's original headquarters from 1901 to 1977.
From the ship's arrival through an overnight stay, memorable moments marked the milestone. Inside a room that once collected luggage for immigrants in the early 1900s, Holland America presented a commemorative 150th anniversary bell to be permanently displayed at Hotel New York. Her Royal Highness Princess Margriet poured champagne over the bell, which is a Holland America tradition usually reserved for a new ship launch.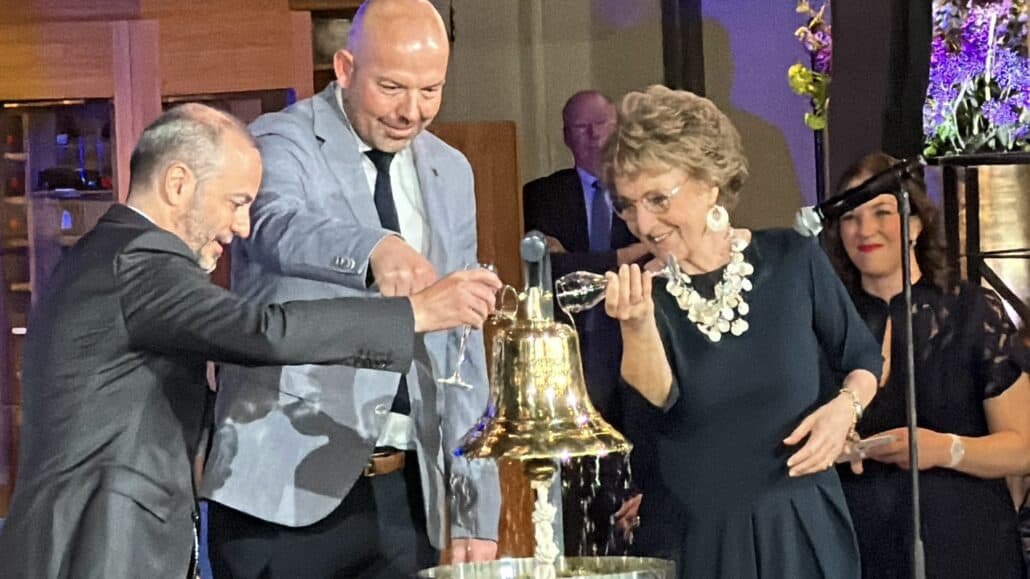 The cruise line worked closely with PostNL, the postal office of the Netherlands, to design a collectable 150th anniversary gold-foil stamp that was revealed during the ceremony. The stamp features an illustration of two iconic ships from the company history: Rotterdam VII, the current Rotterdam in the fleet that arrived into port this morning, and Rotterdam I, the line's first ship. The stamp is available for purchase throughout the Netherlands.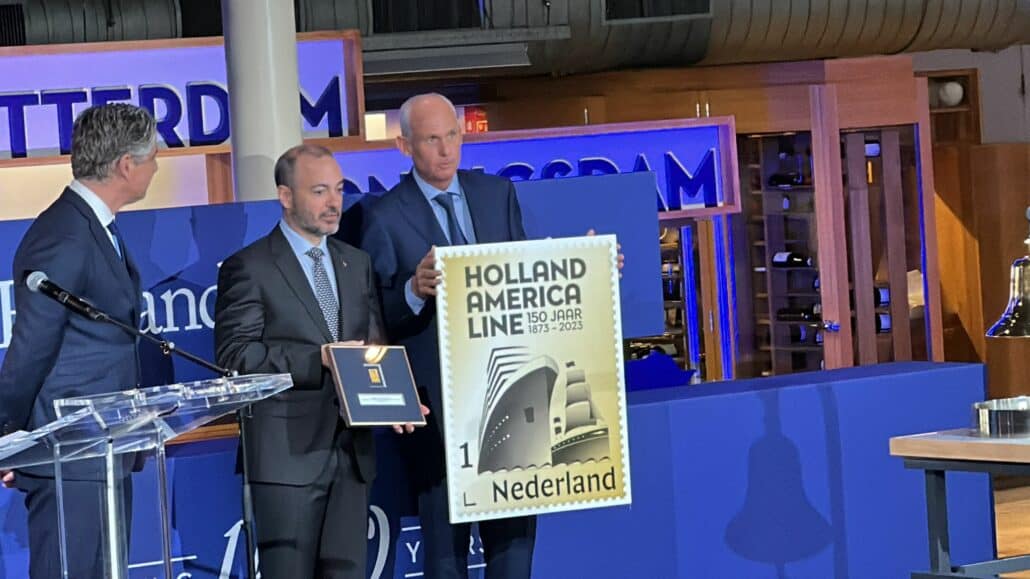 In addition, members of one of the line's founding families presented an original company share that will be kept as part of a special collection in the Rotterdam City Archives. Attendees at the ceremony included team members and over 60 of the line's top Mariners — guests who have sailed at least 1,400 days on Holland America ships.
Following a gala dinner on board Rotterdam, Antorcha invited the ship's guests to a party around the Lido pool where he toasted to the anniversary alongside the ship's Captain Bas van Dreumel and Mai Elmar, executive director of Cruise Port Rotterdam and the ship's madrina.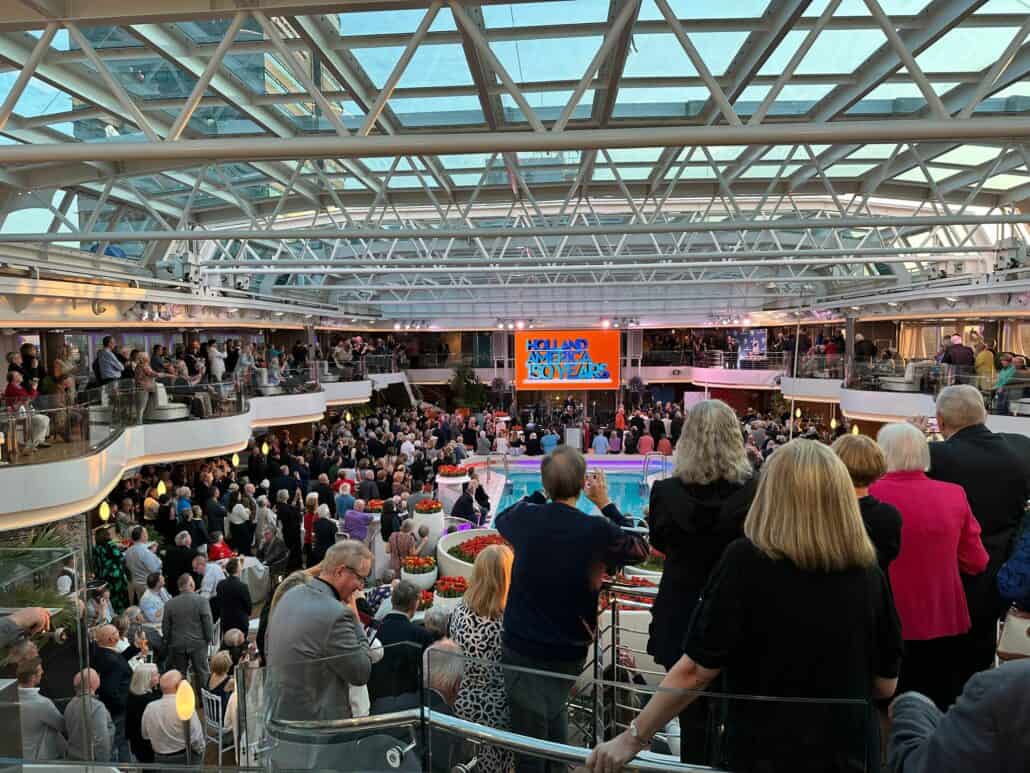 As a finale to the evening's events, the city of Rotterdam's Erasmus Bridge was illuminated with a special light display honoring the 150th anniversary. Following the lighting of the bridge, Antorcha made his way to Amsterdam and joined Zuiderdam and Grand World Voyage guests around the Lido pool to commemorate the anniversary as well. The additional nine ships in the fleet also held anniversary parties on board for guests.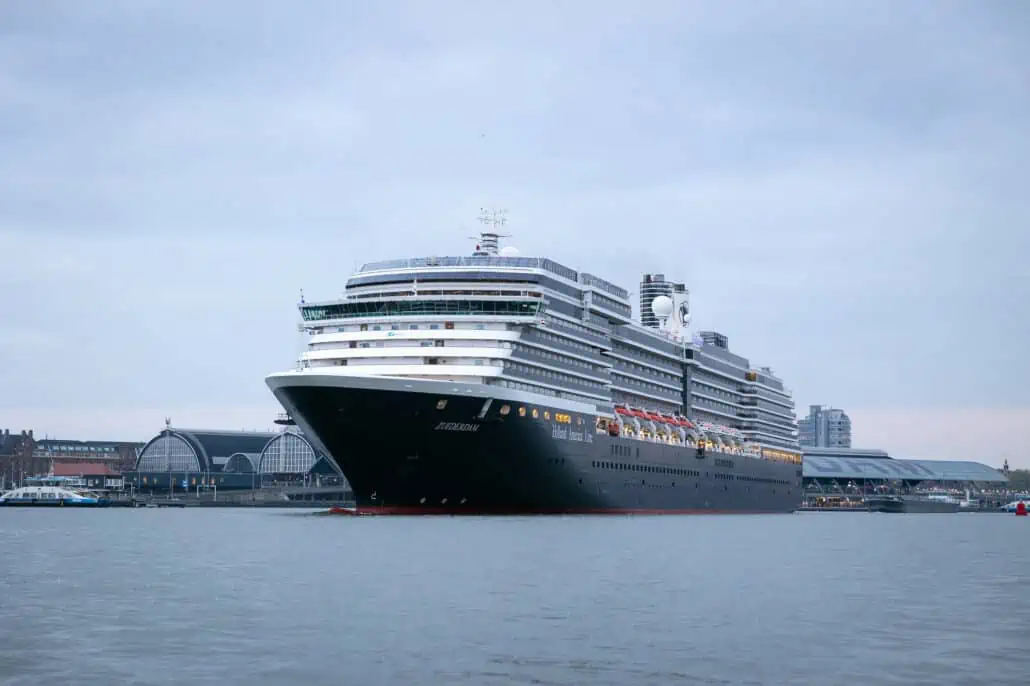 READ NEXT: Jeff Corwin to Host Princess Cruises' Alaska Nature & Adventure Voyage This Year