Holland America has announced details on its 2024-2025 winter Caribbean schedule, which includes three longer itineraries that are 14 and 21 days long. Also new for this season is the addition of Boston as a Caribbean departure port in addition to Fort Lauderdale, plus the return of calls to Bermuda.
The cruise line's winter Caribbean voyages will sail from October 2024 through March 2025 and feature five to 21-day options to the eastern, western, and southern Caribbean. They will take place aboard Eurodam, Nieuw Amsterdam, Nieuw Statendam, Rotterdam, Volendam, and Zuiderdam. The majority of sailings will be from Port Everglades, while two itineraries will depart from Boston.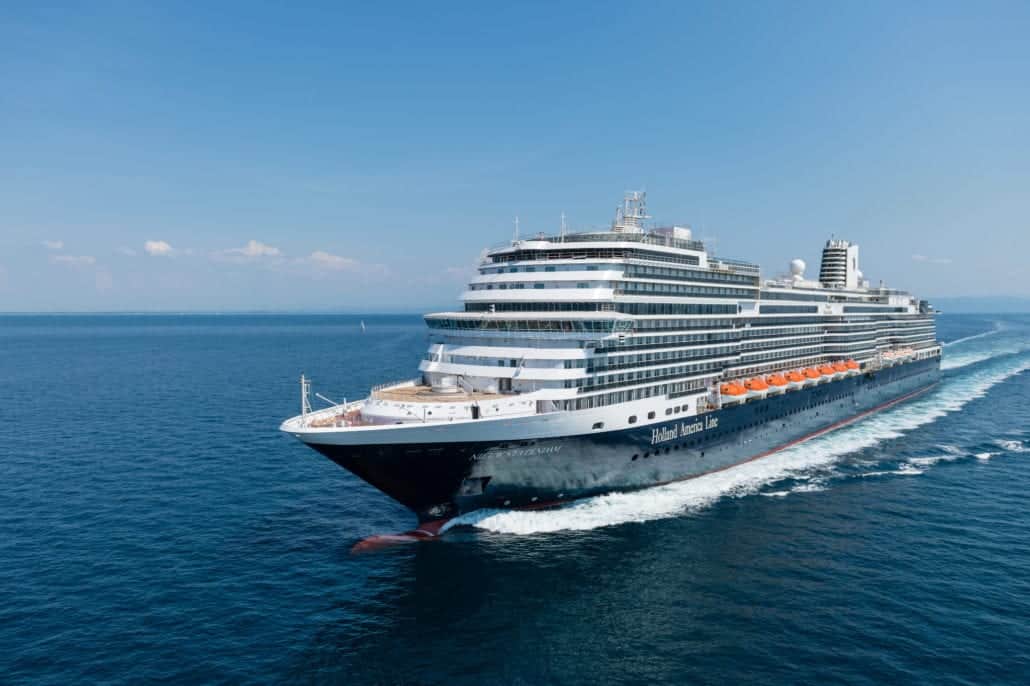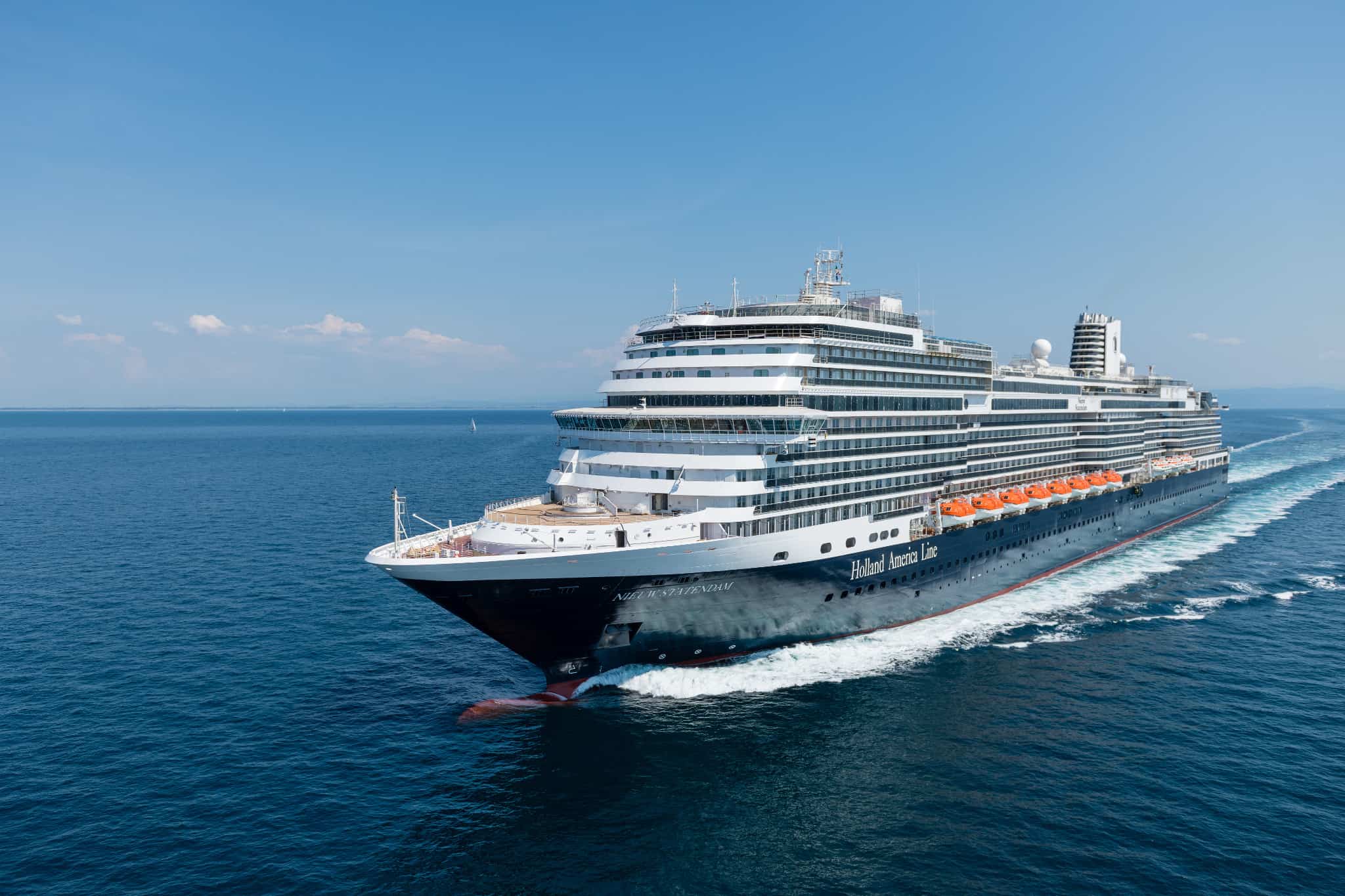 Longer Cruises
New is a unique 21-day Perfect Caribbean Escape cruise roundtrip from Boston aboard Zuiderdam. Departing October 19, 2024, this extended adventure includes a partial Panama Canal transit and a call to Bermuda. Other stops include Half Moon Cay, Grand Turk, Curaçao, Aruba, Colombia, Panama, Costa Rica, Port Canaveral, and Bimini.
Following that voyage, the ship will offer a new 14-day Southern Caribbean itinerary from Boston to Fort Lauderdale departing November 9th. Port calls include Bermuda, St. Thomas, St. Maarten, St. Lucia, Barbados, Curaçao, and Half Moon Cay.
These departures can be combined to form a 35-day Collectors' Voyage.
Another new 21-day Caribbean exploration will sail roundtrip from Fort Lauderdale aboard Volendam. Departing January 4, 2025, this Ultimate Caribbean voyage calls on Half Moon Cay, Amber Cove, Puerto Rico, Tortola, St. Maarten, Antigua, Dominica, St. Lucia, Barbados, St. Vincent, Grenada, Bonaire, Aruba, Jamaica, and Grand Cayman.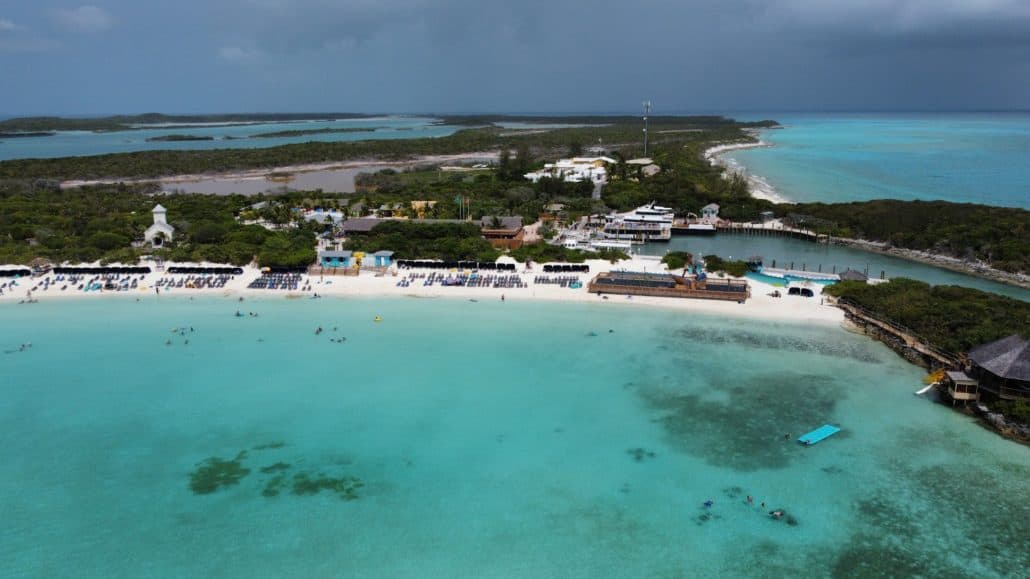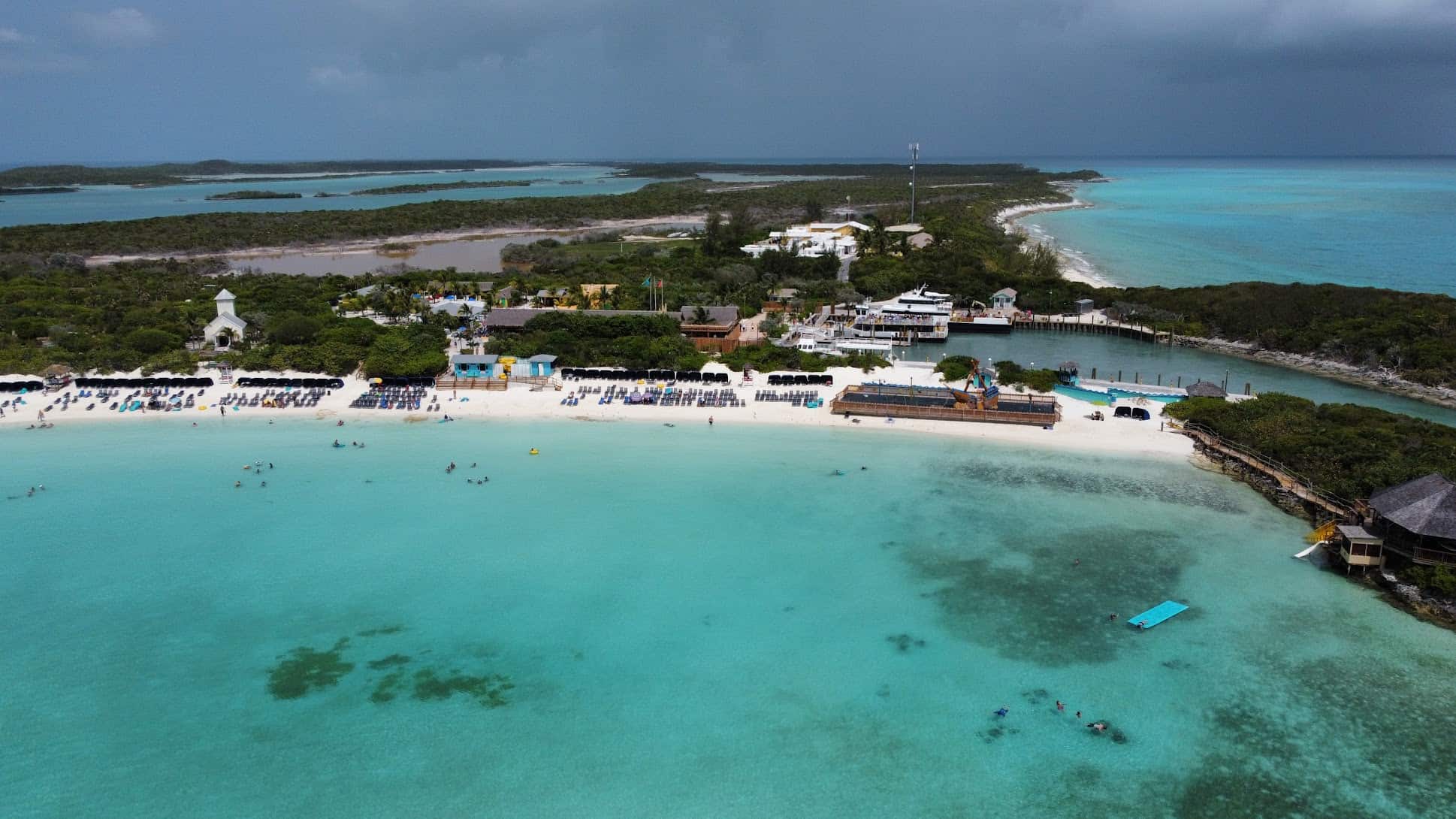 Western Caribbean
Holland America's western Caribbean itineraries include six, seven, and 10-day options. The seven-day voyage calls at Cozumel, Half Moon Cay, Ocho Rios, and Grand Cayman. The 10-day voyages are a combination of ports that include Montego Bay or Falmouth, Roatán, Belize City, Grand Cayman, Cozumel, Half Moon Cay, and Bimini.
Eastern Caribbean
Holland America's seven-day eastern Caribbean itinerary visits Grand Turk, St. Thomas, Puerto Rico, and Half Moon Cay. A longer 11-day Eastern Caribbean Wayfarer itinerary calls on St. Maarten, Antigua, St. Lucia, Dominica, St. Kitts, St. Thomas, and Half Moon Cay.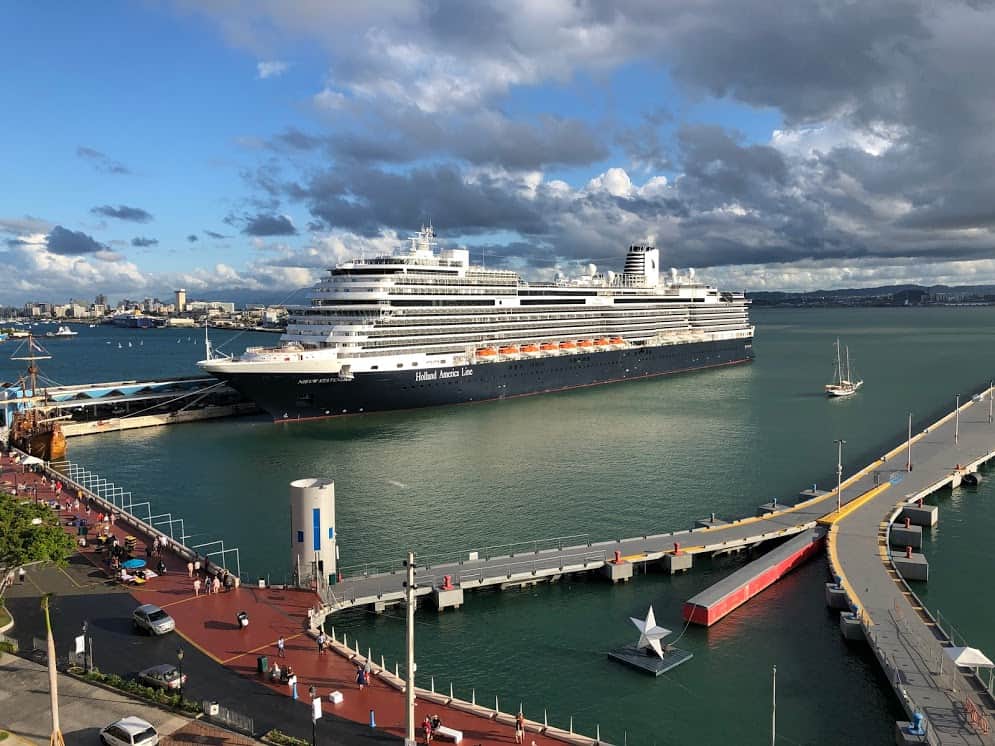 MORE: Chef Emeril Lagasse to Join Carnival Venezia's Inaugural Sailing
Southern Caribbean
In addition to the new Boston to Fort Lauderdale cruise, the southern Caribbean itineraries range from nine to 14 days. The nine-day hits up the ABC Islands (Aruba, Bonaire, and Curaçao) before visiting Half Moon Cay. The 10-day adds Grand Turk and Amber Cove.
The 14-day Southern Caribbean Holiday sailing, Departing December 21, 2024, explores St. Thomas, St. Kitts, St. Lucia, Barbados, Grenada, Guadeloupe, St. Maarten, Puerto Rico, and Half Moon Cay.
Tropical Caribbean
Those looking for a shorter getaway can take the five-day itinerary that visits Half Moon Cay and Amber Cove. The popular seven-day Tropical Caribbean sailing returns with calls to Grand Turk, Amber Cove, and Half Moon Cay.
Partial Panama Canal
Those looking to sail the Panama Canal without a coast-to-coast transit can embark on the 12-day Panama Canal Sunfarer itinerary. In addition to venturing around the Panama Canal's Gatun Lake and a partial transit, the itinerary includes visits to Curaçao, Cartagena, Colon, Puerto Limon, and Half Moon Cay.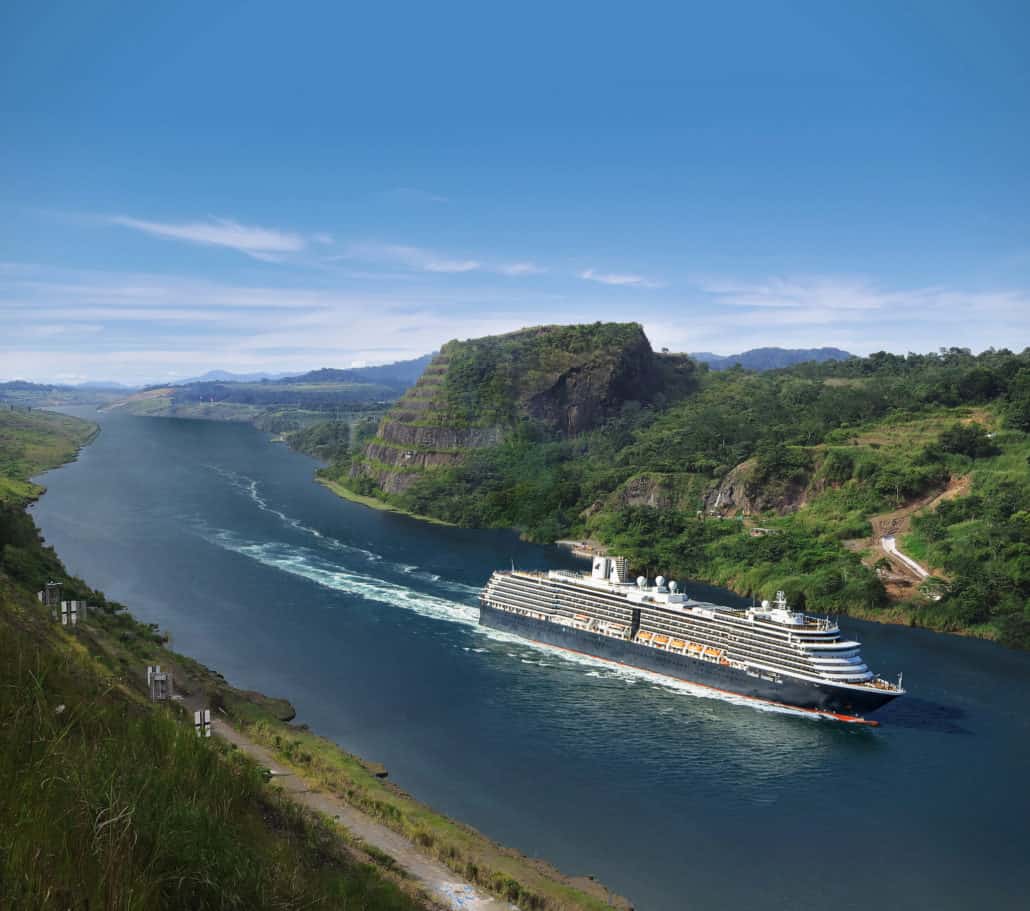 Early Booking Bonus
Bookings for these voyages are now open. For a limited time, those who book these new 2024-2025 Caribbean cruises with the Have It All premium package will receive the standard package amenities (shore excursions, specialty dining, a Signature Beverage Package, and Surf wifi) plus the added perks of prepaid gratuities and upgrades to the Elite Beverage Package and Premium wifi.
Guests can also take advantage of Holland America's Mariner Society Early Booking Bonus. Mariner Society loyalty members can enjoy up to $400 in onboard credit per cabin when select voyages open for sale. They must book these cruises by June 27, 2023 to receive the bonus.
READ NEXT: Disney Cruise Line Announces Where It Will Homeport Former Global Dream