A crew member aboard Holland America Line's ship ms Koningsdam went missing off the coast of Alaska after 10 pm on Monday, August 8.
A statement from the cruise line reads: "A team member on Koningsdam was reported missing shortly after the ship departed Juneau, Alaska, after 10 p.m. August 8. A review of closed-circuit TV footage indicated the man likely went overboard intentionally."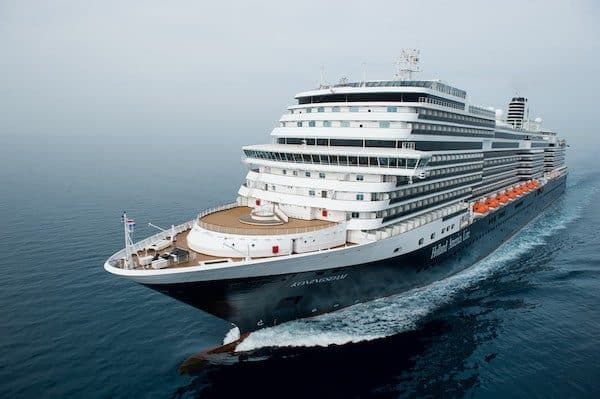 Coast Guard Sector Juneau watchstanders received notification from Eurodam on a missing 31-year-old man at 10:45 pm. They dispatched a 45-foot Response Boat-Medium boatcrew from the station at 11:05 pm, and they arrived on the scene at 11:15. A helicopter aircrew was dispatched at around 12:03 am this morning to aid in the search.
Holland America's statement continues, "U.S. Coast Guard were notified and, with assistance from Eurodam, began a search of the area. Both ships remained in the area for several hours as the search continued before being released by the Coast Guard in the early hours of the morning."
In an update on Tuesday night, the Coast Guard said it had suspended its search. Coast Guard crews conducted over 10 hours of air and surface searching, which covered 38 square nautical miles.
MORE: Princess Cruises Cancels 11 Voyages Scheduled For This Fall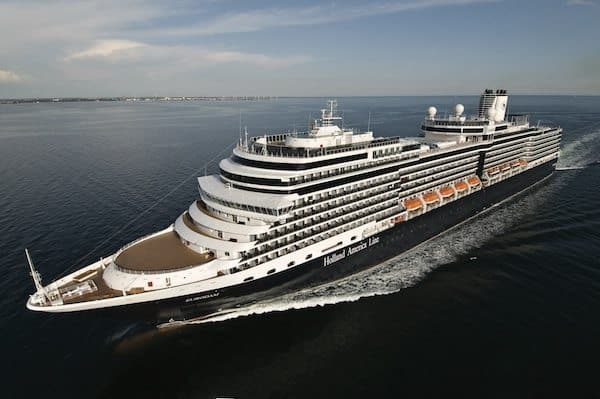 Koningsdam has been spending the summer operating seven-night cruises to Alaska from Vancouver, British Columbia. Eurodam is currently operating seven-night Alaska voyages from Seattle.
Holland America's statement concluded by saying that everyone at the line is "deeply saddened by this incident and our thoughts and prayers are with his family at this difficult time."
The cruise line is offering counseling services to team members and guests that may have been affected by the situation.
READ NEXT: NCLH COVID-19 Vaccine Requirements, Welcomes Everyone to Sail