Holland American Line announced Friday evening that the 14 ships in their fleet would stop sailing for the next 30 days.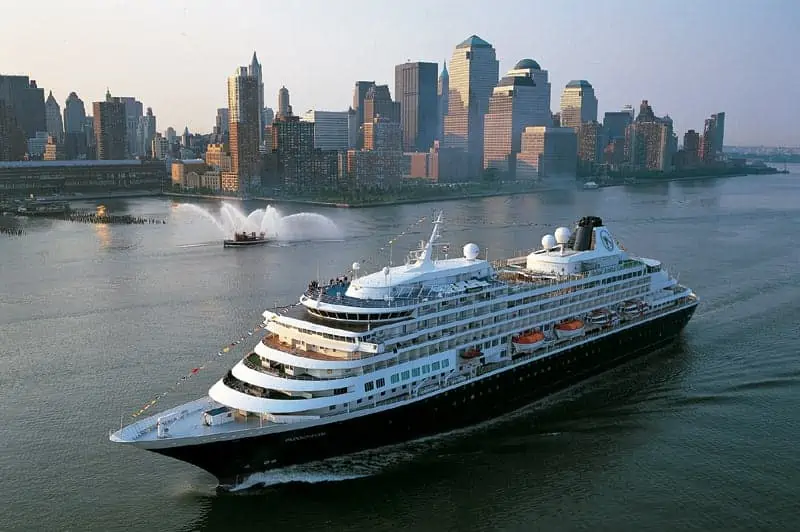 "We Must Take A Leadership Position"
"These are unprecedented times," said Holland America Line president Orlando Ashford, "and while no guests or crew have tested positive for COVID-19 on any of our ships, we must take a leadership position as a global citizen and ensure that we are doing everything we can to help stabilize the situation."
Like other lines which made similar decisions this week, Ashford acknowledged that "this decision will be disappointing and also inconvenience guests currently in transit, and for that we sincerely apologize. All of us at Holland America Line are fully committed to supporting all our guests through this change."
READ MORE: Carnival Cruise Line Halts Cruises For 30 Days
Three cruises were set to sail this weekend, and guests on those ships will be receiving both a full refund and a 100 percent future cruise credit. Guests currently on the three ships in question — the Oosterdam, Nieuw Amsterdam and Koningsdam — who'd booked back-to-back cruises will have to disembark.
Some Cruises Will End Early
Of the cruises already in progress, all will end on the date scheduled in their originally scheduled port with the following two exceptions: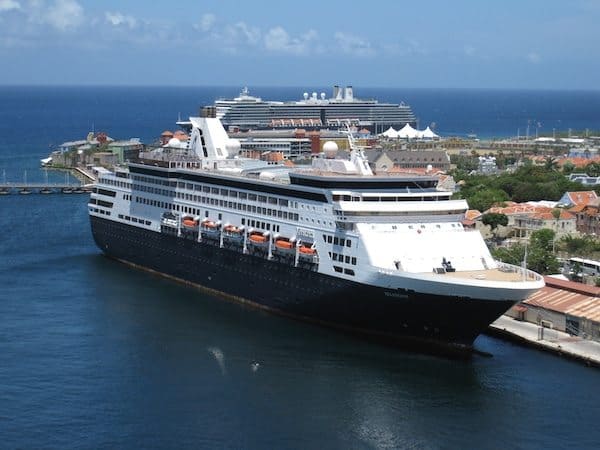 Maasdam, originally scheduled to disembark in San Diego on April 3, will now end in Hilo, Hawaii on March 20.
Amsterdam, originally scheduled to disembark in Fort Lauderdale on May 12, will instead end March 24 in Freemantle, Australia.
"Holland America Line operates 14 ships on all seven continents and we thank all of our guests, travel advisor partners, employees and business partners for their support during this challenging time," concluded Ashford. "We look forward to welcoming our guests back on board soon."