Holland America Line's ship Volendam arrived on October 2, marking the start of Port of San Diego's 2023-2024 cruise season.
The cruise line celebrated its 150th anniversary by donating $10,000 to the San Diego Harbor Police Foundation as a token of appreciation.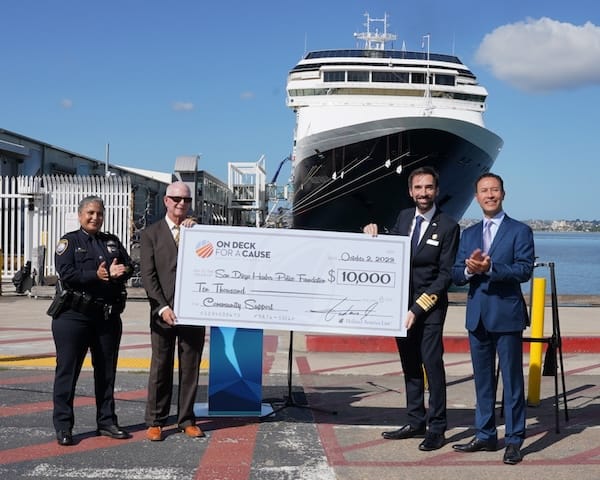 Dignitaries, including Rafael Castellanos, Chairman of the Port of San Diego Board of Commissioners, Harbor Police Chief Magda Fernandez, and Jeffrey Wohler, CEO of the San Diego Harbor Police Foundation, joined the ship's captain, Ryan Whitaker, in the festivities.
Since the 1990s, San Diego has been an important homeport for Holland America Line. This season, six ships, including the Volendam, will transport approximately 65,000 guests to destinations such as Mexico, Hawaii, and the South Pacific from October 2023 to April 2024.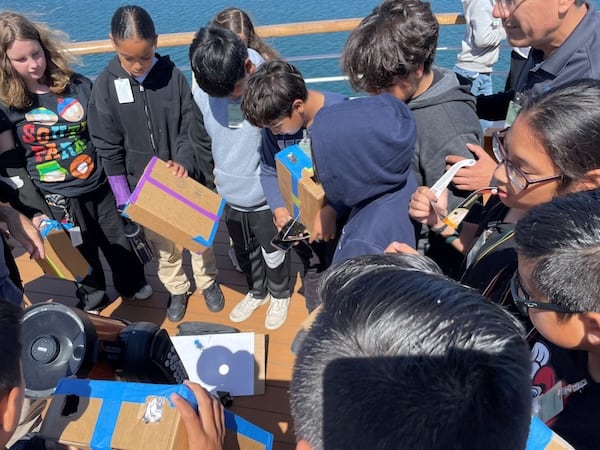 An educational event was organized on the ship for local sixth graders from Perkins K-8 School. UC San Diego Professor Adam Burgasser presented on eclipses and guided the students in crafting solar eclipse viewers. Burgasser will sail as a featured lecturer aboard Koningsdam's 22-day Solar Eclipse cruise next April.
2023-2024 west coast cruise season: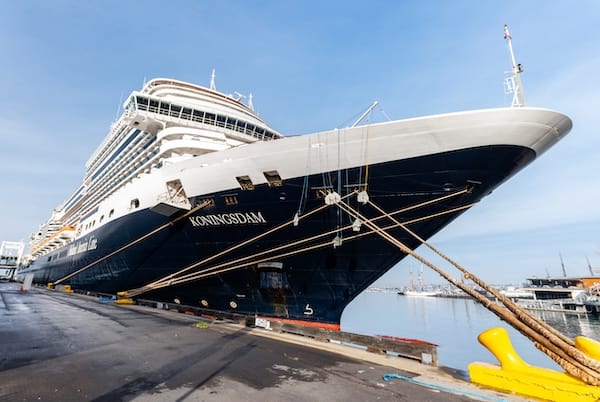 Ranging from 7 to 12 days, Mexican cruises aboard Zaandam, Koningsdam, and Volendam will travel roundtrip from San Diego.
For Hawaiian cruises, guests can choose roundtrip cruises from San Diego or Vancouver, or voyages between San Diego and Vancouver. These will be on Koningsdam and Volendam, taking 16 to 18 days.
On March 30 and April 5, Zaandam and Koningsdam, respectively, will have a special solar eclipse viewing voyage through Mexico with Astronomy Professor Adam Burgasser.
The longest cruises are 14 to 22 days. Zaandam, Volendam, Nieuw Amsterdam, and Eurodam will take guests through the Panama Canal, transiting between Seattle, Washington and Vancouver, British Columbia; or Fort Lauderdale, Florida and San Diego.