Just ahead of the launch of The Ritz-Carlton Yacht Collection's first vessel next month, another luxury hotel brand has announced it's getting into cruising: Four Seasons.
The company's new cruising venture will be called Four Seasons Yachts, bringing together Nadim Ashi and Philip Levine — luxury entrepreneurs and visionaries of the experience the brand wants to provide — along with leading shipbuilder Fincantieri.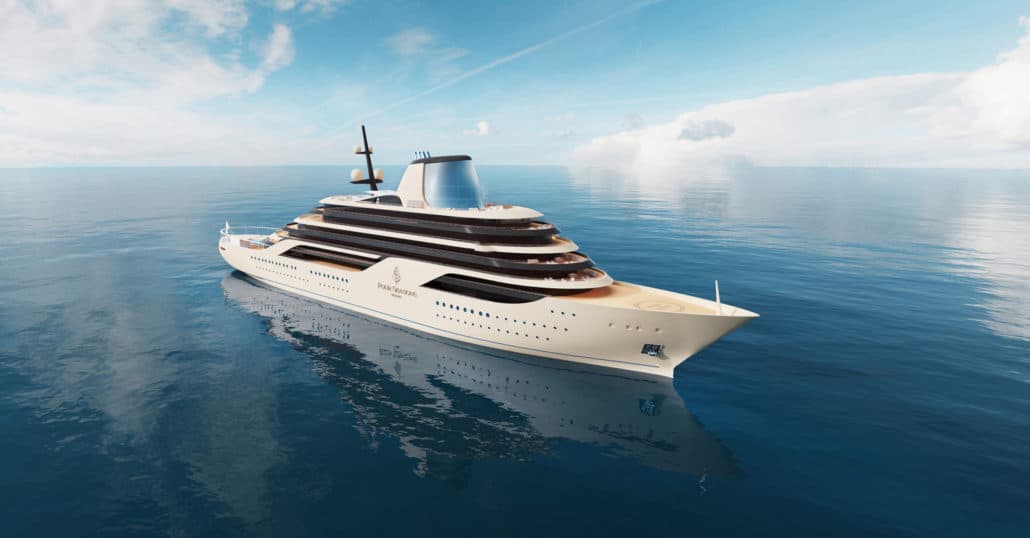 "Four Seasons Yachts represents the next chapter of our long history of industry leading innovation, and a milestone moment for our company as we continue to capitalize on new opportunities to extend the world of Four Seasons," says Christian Clerc, President, Four Seasons Hotels and Resorts. "Together with our partners at Marc-Henry Cruise Holdings LTD, we are creating something extraordinary that combines their expertise with what Four Seasons does best – delivering unmatched quality and excellence, surrounded by beautiful acts of service and love for our guests."
The first Four Seasons vessel will be 679 feet long and 88.6 feet wide with 14 decks. Each suite will cost an eye-watering 4.2 million dollars, with no expense spared in terms of their custom design. The vessel will provide nearly 50 percent more living space per guest than is currently available at sea.
Every accommodation will be a suite, with 95 individual suites in total. They'll feature an extensive network of joining suite combinations which create adaptable, villa-like residences. Each will include floor-to-ceiling windows and expansive terrace decks.
Suites will start at around 581 square feet including both indoor and outdoor space, with 60 percent of the vessel's inventory at 818 square feet or larger. The most expansive accommodation, the Funnel Suite, will be four levels, offering 9,601 square feet of combined indoor and outdoor living space including a private wading pool and a dedicated private spa area.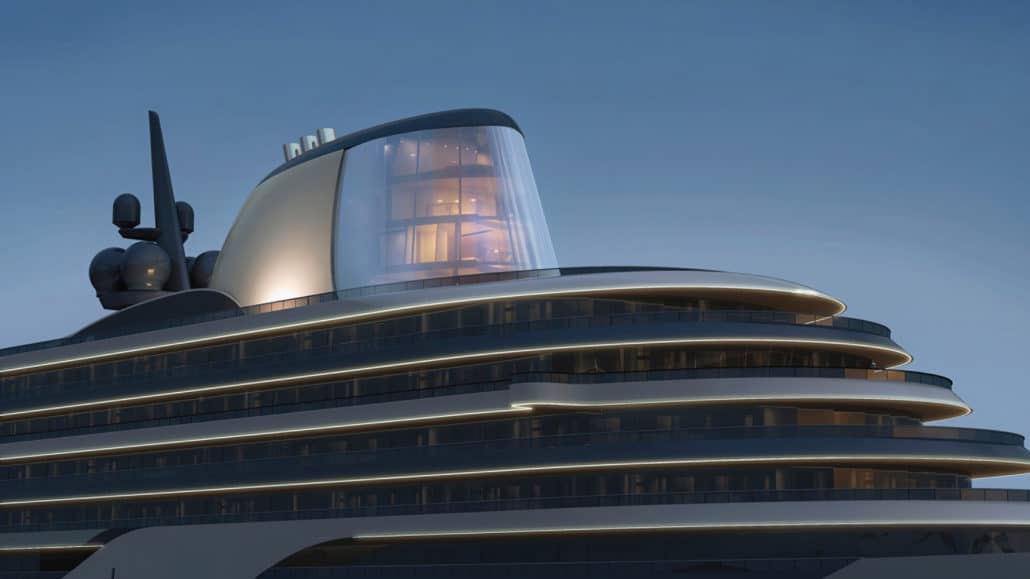 MORE: Canada Will Soon Drop Its COVID-19 Entry Requirements
Globally-renowned design partners have been contracted for the project, including Tillberg Design of Sweden as lead architect responsible for the design of exterior and guest suites, and London-based Martin Brudnizki Design Studio for many of the public guest areas. These design partners will be paired with the creative direction of Prosper Assouline.
The vessel's restaurants, lounges, and bars will celebrate the creativity that's been the hallmark of Four Seasons' history of culinary innovation and attention to guest preferences.
The yacht will also include a full-service spa, salon, and wellness programming involving fitness, nutrition, and more. The classic canoe-shaped aft will be home to an expansive pool deck, which will transform into an outdoor movie theater or space for private events.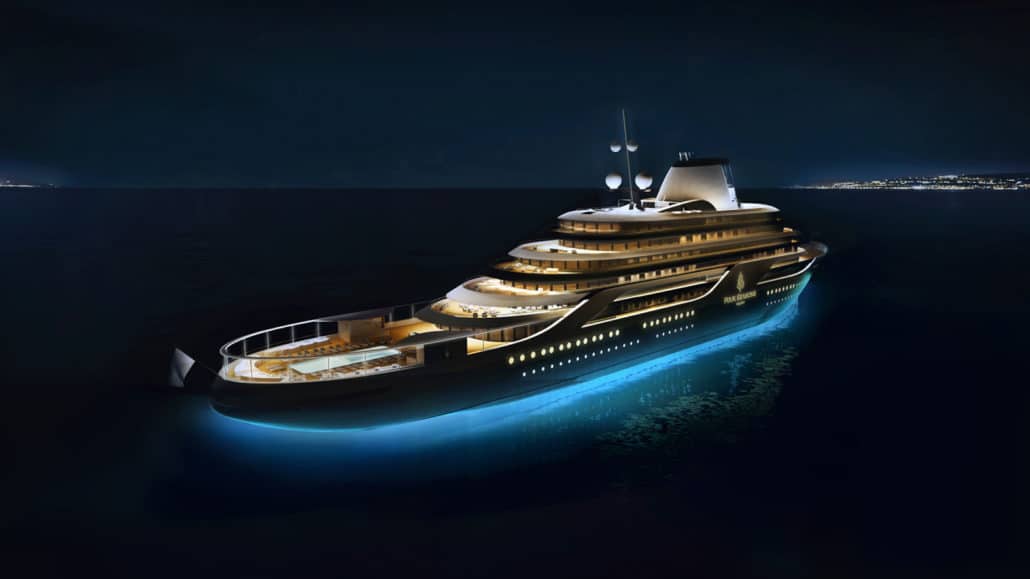 The industry-first transverse marina will be the perfect spot to enjoy the water, sunbathe, or take advantage of water toys and gear.
Four Seasons Yachts' first vessel is currently being designed in Trieste, Italy, and is scheduled for delivery by the end of 2025. The order includes the option for two additional vessels, and amounts to just under 1.2 billion USD.
READ NEXT: 7 Cruise Ship Venues That Serve Fresh Juice