UPDATE: Although Carnival Glory was slated to sail late Sunday night, the ship remained at the dock until Monday morning. A Carnival Cruise Line rep told Cruise Radio, "Carnival Glory is scheduled to depart New Orleans this morning at approximately 10 a.m. following temporary repairs to its aft dining room. As a gesture for their appreciation and understanding, all guests will receive a one day pro-rated refund and a $100 per stateroom on board credit. There is no anticipated impact to the ship's itinerary which includes visits to Costa Maya, Mahogany Bay (Roatan) and Cozumel. Guests also have the option of disembarking the vessel and receiving a full refund. We are looking forward to providing our guests with a great vacation and we appreciate their patience and understanding. Their cooperation has been nothing short of outstanding as we worked through the issues from Friday's event."
Even as Carnival Glory arrived back at her homeport of New Orleans following an accident in Cozumel, Mexico, guests on her next sailing were finding out how their trip would be impacted.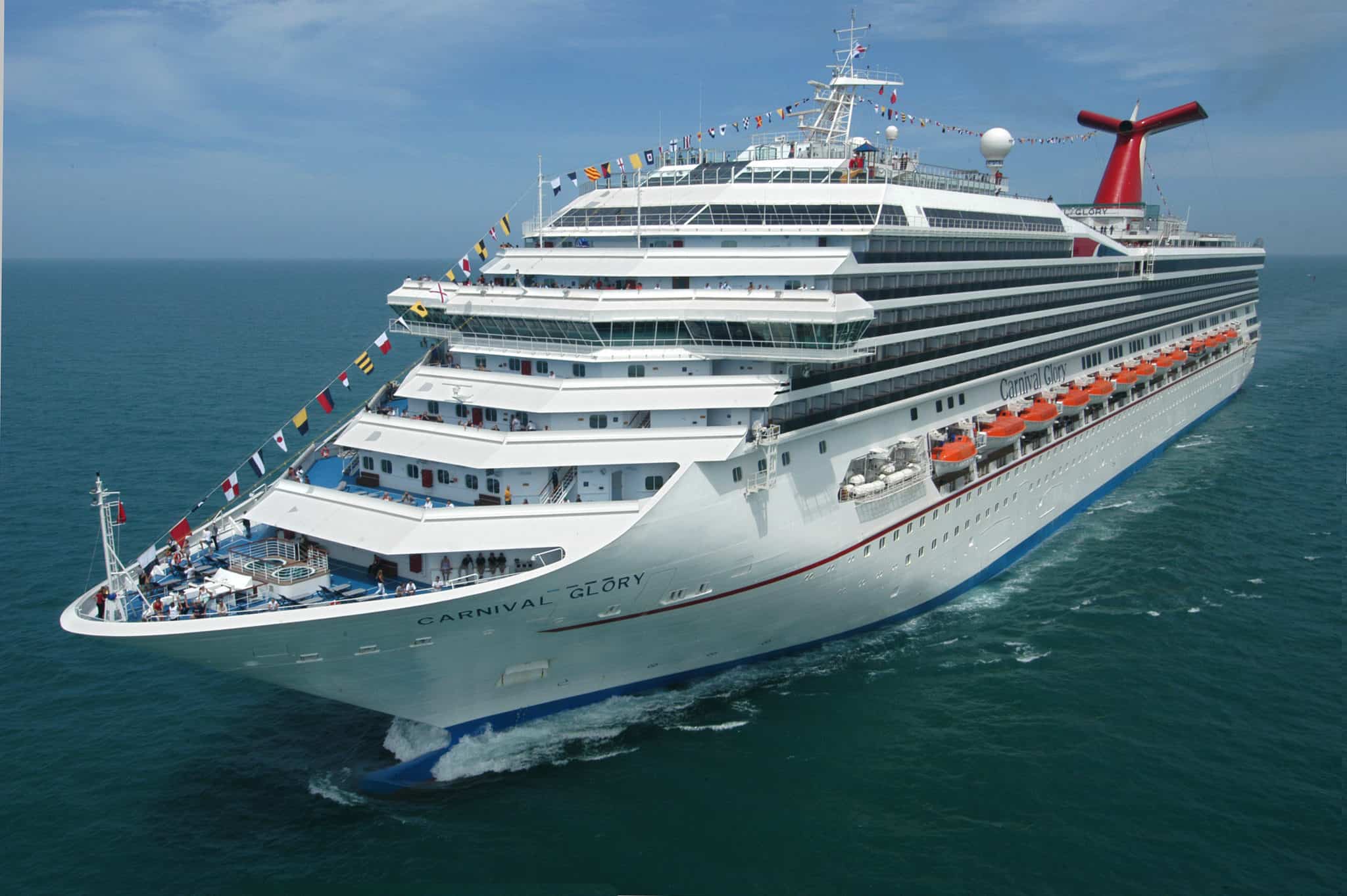 The ship was greeted by flocks of reporters and local news stations wanting details about the Friday incident which found Glory accidentally running into her sister ship, Carnival Legend. Although the Glory sustained damage to her aft section, both ships were deemed seaworthy and able to leave Cozumel later that day.
READ MORE: Two Carnival Cruise Ships Collide In Cozumel
The six Glory guests who sustained minor injuries during the incident were treated and released from the ship's infirmary. No guests onboard Carnival Legend were injured during the injury.
What Happened in Cozumel?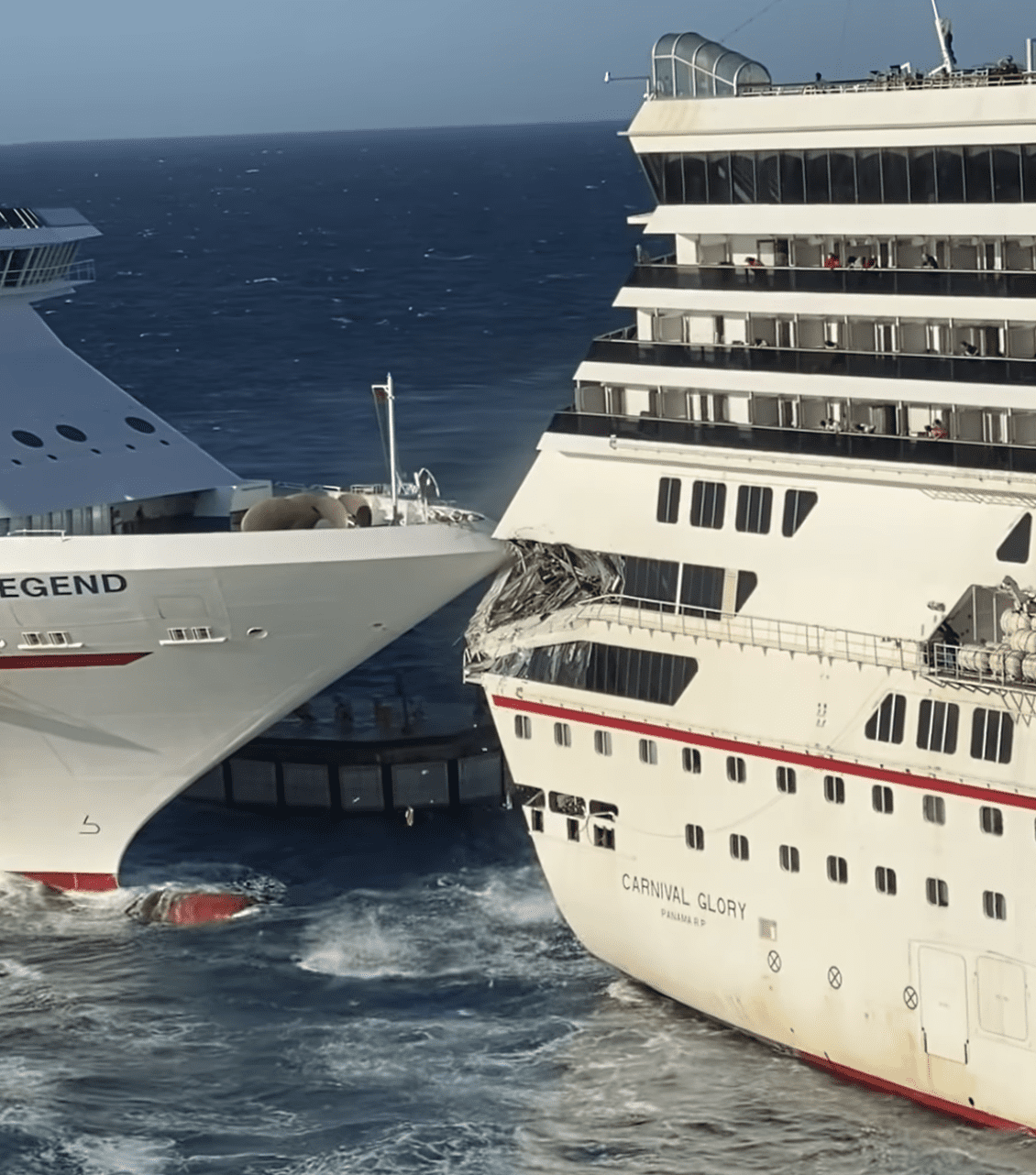 On Friday morning, Carnival Glory was docking in Cozumel when a gust of wind pushed the stern of the ship into the bow of Carnival Legend. The bow of Carnival Legend penetrated the aft main dining room on deck four.
Although strong winds and currents are believed to be responsible for the incident, a formal investigation is underway.
A ship captain told Cruise Radio, "A ship is nothing but a giant sailboat when a gust of wind hits it. All that metal acts just like a sail." He went on to say, "with the right gust of wind, no amount of thrusters or tug boats can save you. You are at the mercy of mother nature."
What's Next For Carnival Glory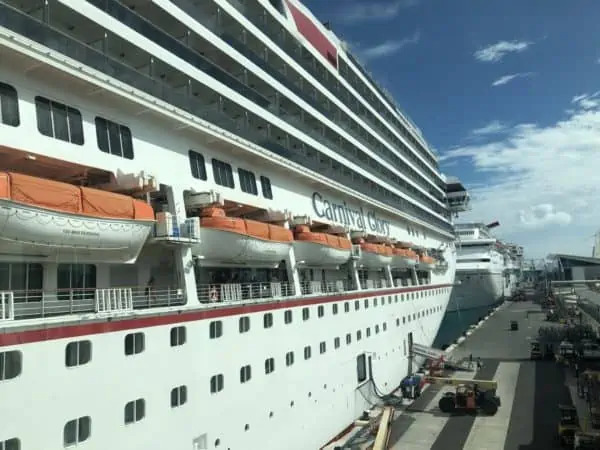 To apologize for any inconvenience caused by the incident, Carnival issued an onboard credit in the amount of $100 to each stateroom. Meanwhile, the ship's next sailing will be slightly delayed.
Carnival's Brand Ambassador John Heald posted, "Today's departure will be delayed for a few hours as workers complete some temporary repairs to Carnival Glory's aft dining room. With the exception of a section in the aft Platinum Dining Room, all features are operating and all activities will be offered, including the Christmas dinner menu we know our guests love. Our team is working hard to complete weather-proofing and cosmetic work to the damaged area in the aft restaurant and this will require that we depart at midnight on Sunday."
He asked that all guests look at the time they were scheduled to arrive at the port and push it back by two hours. Despite the midnight sailaway, all guests are expected to be on board by 5 p.m. The note went on to indicate that although Glory will still be sailing her scheduled route, their stop at Cozumel would move from Tuesday to Friday.
As for the damaged section of the ship, repairs are underway. "Given the impact to the aft restaurant," the note posted by Heald explained, "we will have to make some adjustments to our dining plan for next week's cruise. Some guests who requested assigned dining will have to move to Your Time Dining." He added that the crew would do everything possible to "minimize any impact."
Video Tour of Carnival Glory