Families have different requirements than couples when it comes to choosing a pre-cruise hotel. If you're arriving early in Miami, Rome, or any other cruise homeport, make sure your hotel stay is a fun and hassle-free part of your family cruise vacation. You don't want to start your cruise already stressed out and sleep deprived.
Here's how you can pick the best pre-cruise hotel for your family.
Look for suites and room dividers.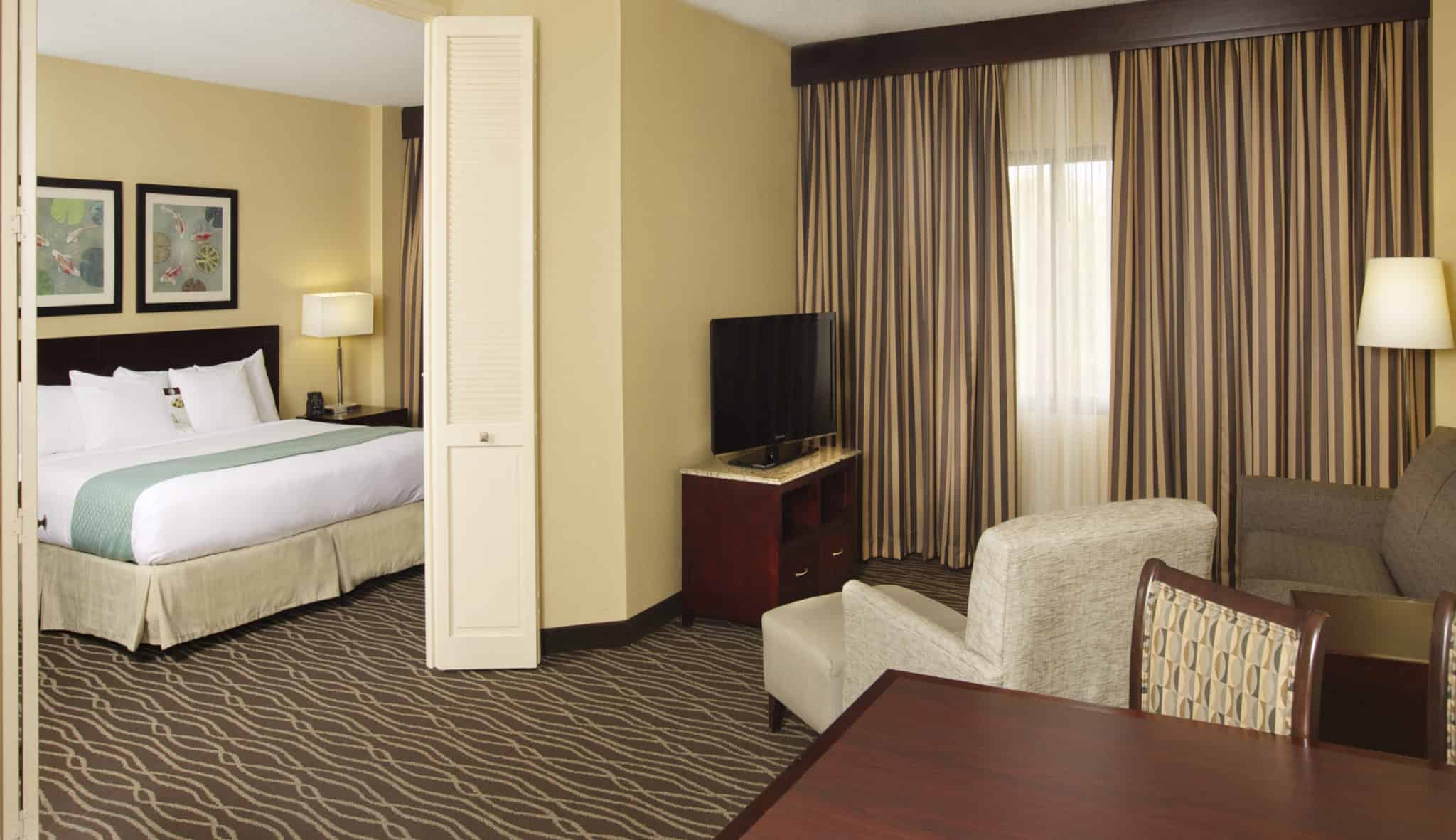 Most hotel rooms for four offer two double or queen beds. That means the kids will have to share a bed (hello blanket wars) or parents will have to split up and each try to sleep next to a wriggling, drooling bed hog. If your kids have early bedtimes, you might be forced into camping out in the bathroom at night to keep the room dark and your kids calm. 
For a better evening experience, look for true hotel suites with a separate bedroom behind a closed door or rooms with partial walls dividing a bed area from a pullout couch. Everyone will sleep better with their own space. You'll have to dig through the listings. A hotel will call any extra-large or fancy room a suite, whether or not the bedroom is behind a wall from the living area.
Prioritize kid-friendly hotel amenities.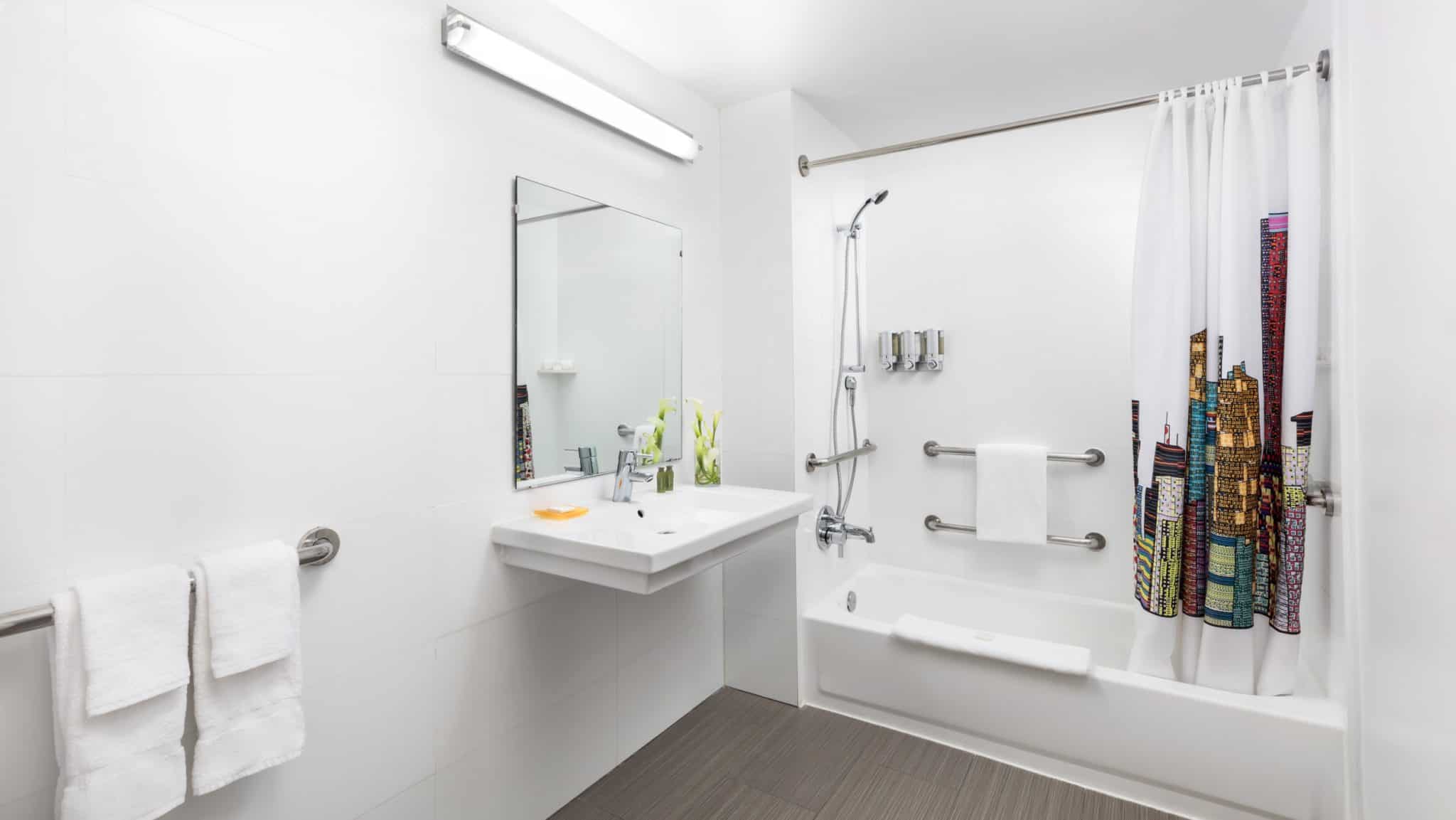 Families have different hotel needs than business travelers or adults on a romantic getaway. You might not make it to the gym on your family vacation, but you will want a bathtub for bathing young children. An in-room mini-fridge is necessary for milk and snack storage, and child-proof balcony doors will give peace of mind to parents traveling with curious babies or kids.
You might also prefer a hotel room with the sink outside the toilet/shower area, so one kid can brush her teeth while the other showers.
Insist on free breakfast.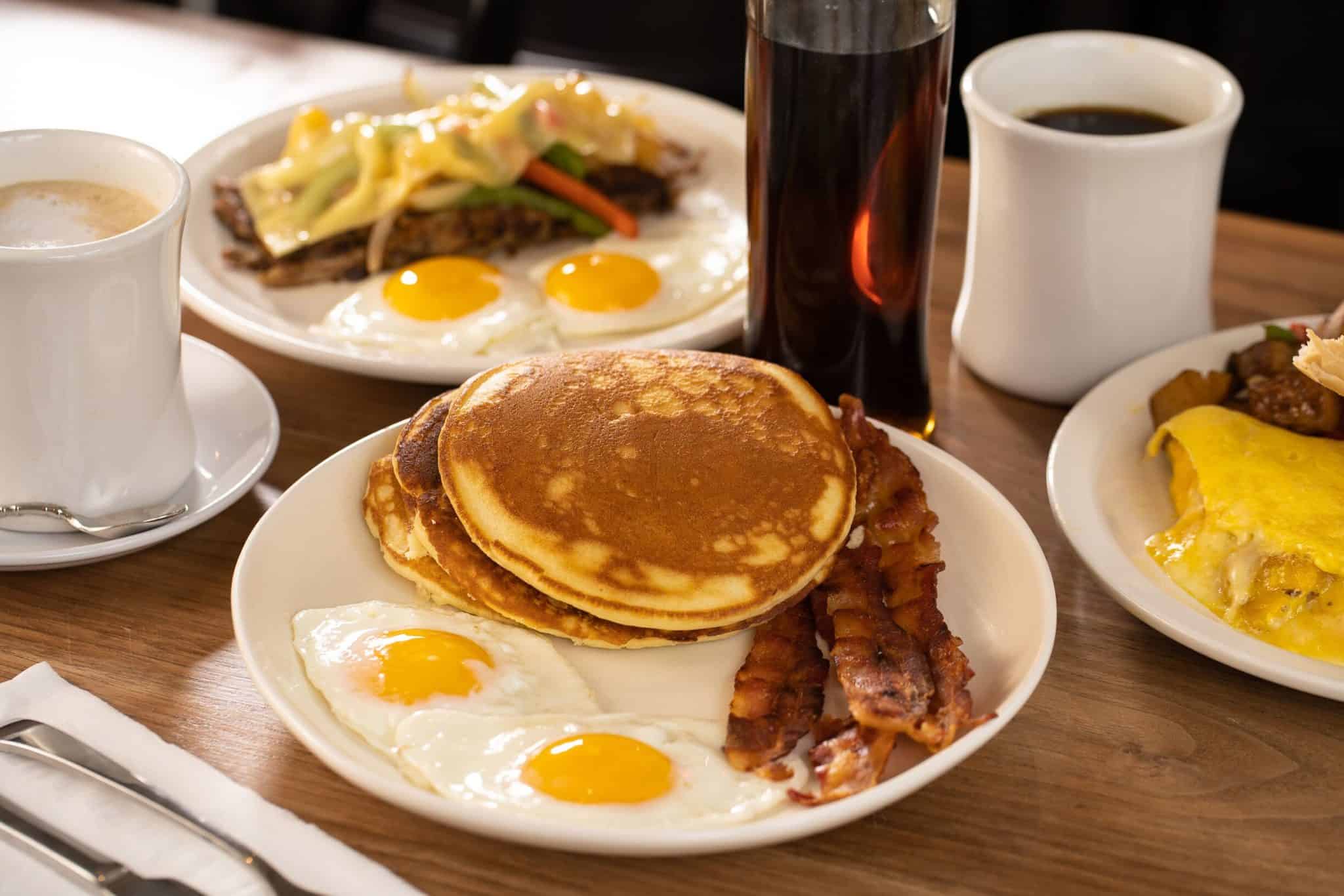 Free hotel breakfasts are the ultimate family amenity, and deserve a separate shoutout. Eating at the hotel makes mornings much easier for families. You can eat in shifts if not everyone is ready at the same time, bring food back to your room to eat, and even take fruit, cereal boxes, or small cartons of milk for mid-morning snacks before embarkation.
Plus, kids love the waffle makers and choice of cereals, and the free coffee is typically better than what you can make in your hotel room. And no one will complain if your kids come down in their sweats or pajamas.
READ MORE: Three Nights vs Seven Nights – What's the Best Cruise for a Family?
Make sure transportation options suit your family and budget.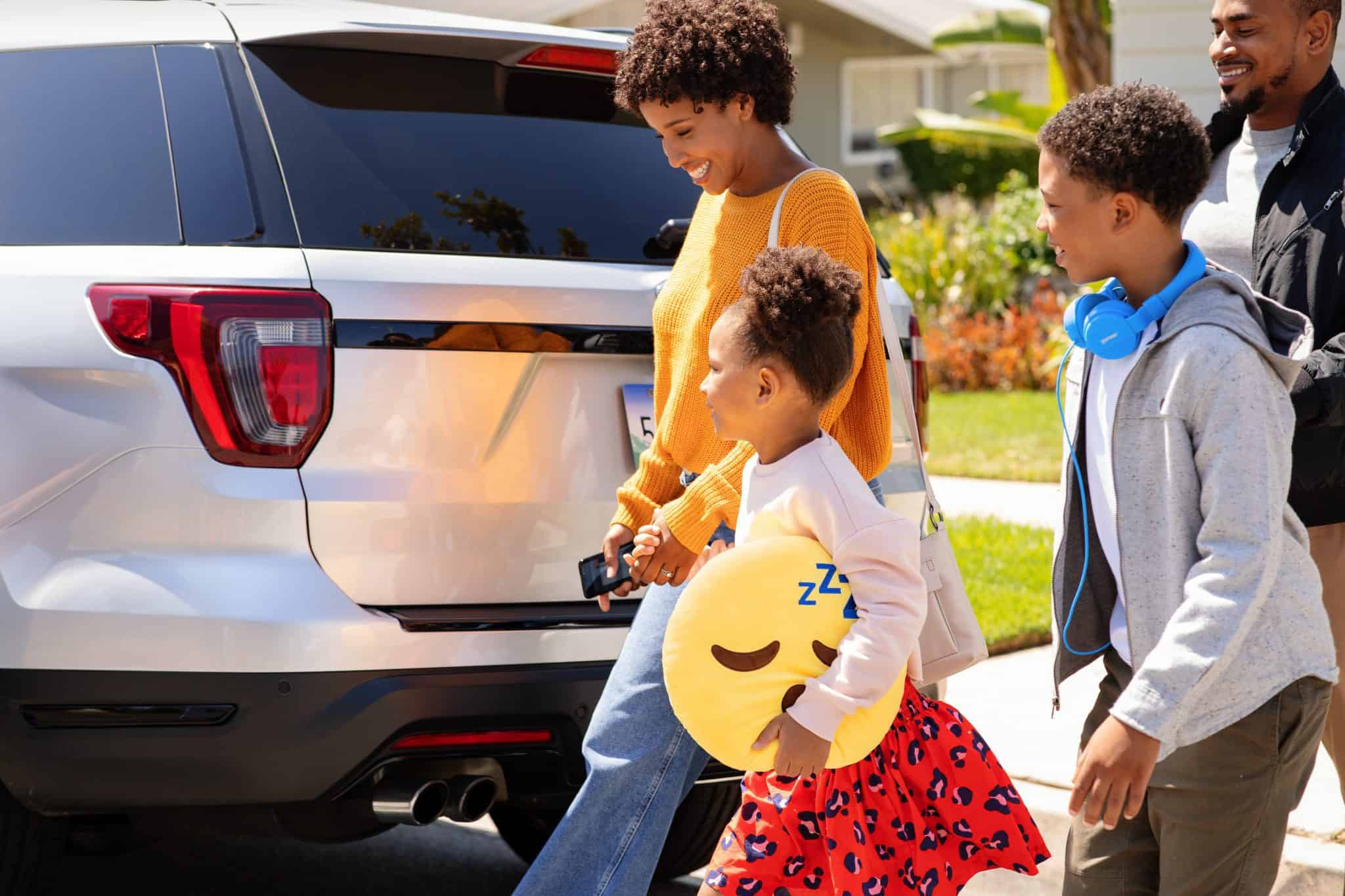 Hotels with free shuttles to/from the cruise port and airport can save a family money – but they don't work with carseats. If you're traveling with babies or little kids, make sure transportation options work for you. 
If you're going to have to taxi or Uber, pick a hotel location that's centrally located between the airport and cruise port to cut down transit costs. If you're driving, factor in parking costs and look for hotels with park-and-cruise deals. Close enough to the cruise port to walk? Make sure you can handle all the bags and strollers – those good-for-nuthin' kids are unlikely to carry their own gear.
Choose hotels near kid-friendly dining.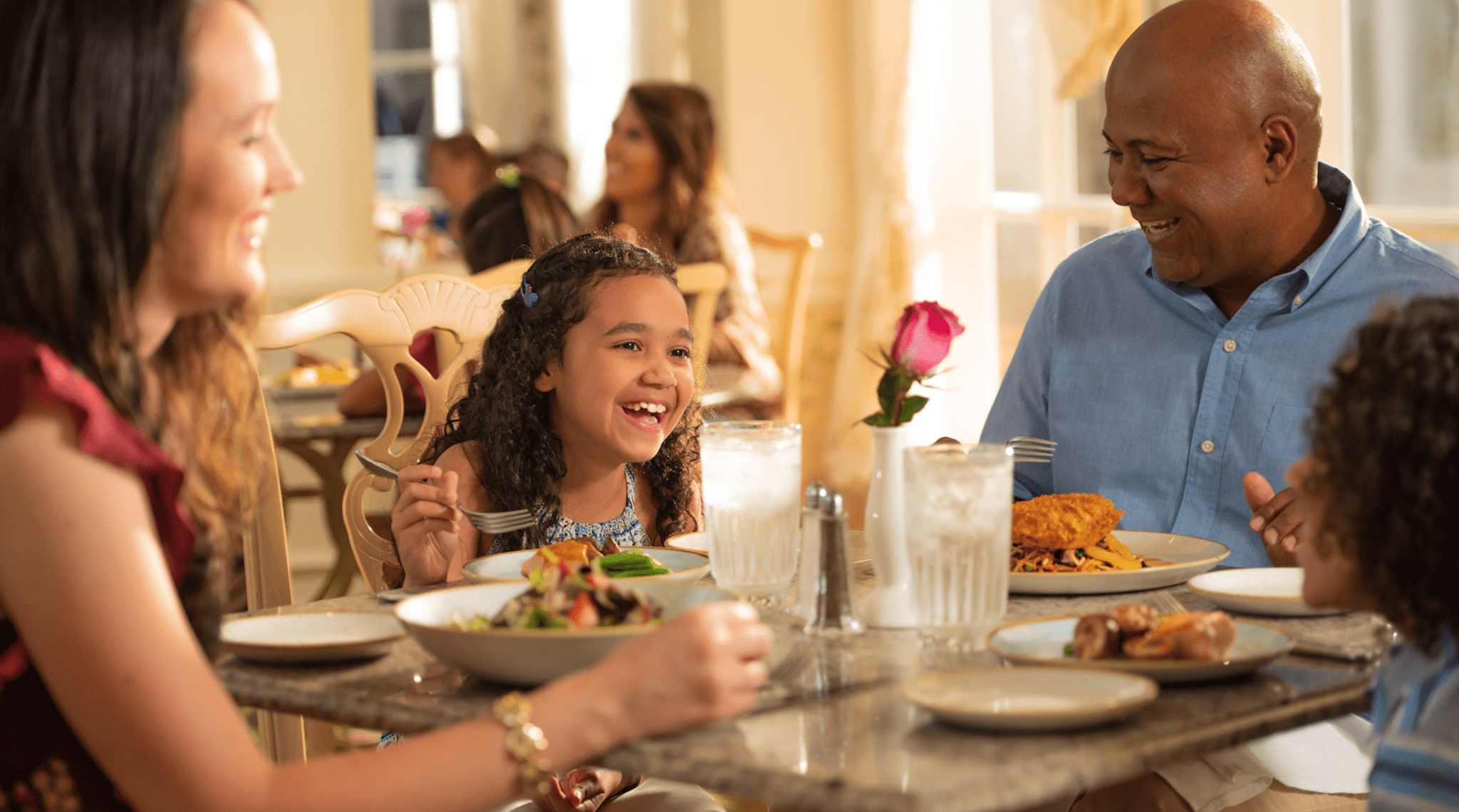 It's bad enough trying to find a suitable restaurant when your kids are whining about how hungry they are – you also don't want to deal with calling an extra-large Uber or installing car seats in a cab. Pick a centrally-located hotel within walking distance of kid-friendly dining, so your family can easily walk to food options.
You can even inquire about local takeout options before booking if it's simpler to order pizza or subs to your room on the eve of your cruise.
If you're planning on eating at the hotel, make sure the house restaurant is kid-friendly. We once stayed at a pre-cruise hotel where the restaurant was in the bar, and families with kids had to sit at tables in the lobby to eat. You don't want your only in-hotel dining options to be overpriced room service or a celebrity chef-run, gourmet restaurant.
Ask about rollaway availability and costs.
Need a rollaway bed in your hotel room? You might get charged extra to use one. It came as a surprise to us that some hotels charge extra for cots, so ask before you book to avoid unpleasant surprises on your final bill. Also, request a rollaway in advance in case your hotel has a limited supply, and make sure there's adequate space in your room to put one without parents tripping over it. The same strategy applies to cribs or pack-n-plays you might want to borrow from your hotel.
READ MORE: Family Cruise Deals: Which Cruise Lines Let Kids Sail Free
Go for the indoor pool.

Most kids love pools. If yours do too, your hotel stay will be greatly enhanced with an indoor pool. Kids can tire themselves out splashing in the pool while you relax in the hot tub, and you've got a pre-planned pre-embarkation activity. Plus, if the pool is indoors, bad weather won't cause disappointed tantrums.
Insist on free Wi-Fi.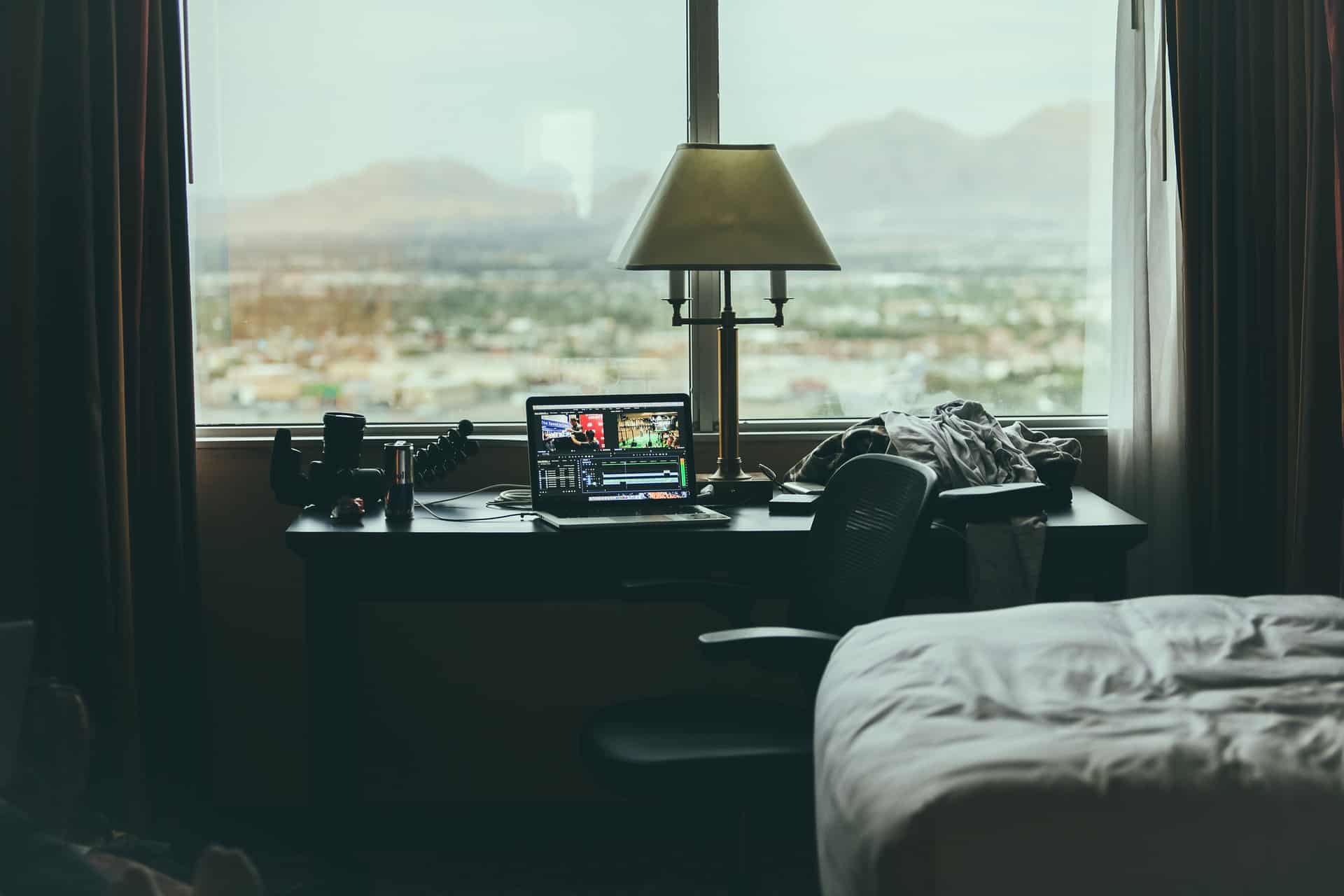 Your tech-savvy kids will be packing their tablets and cell phones for their cruise vacation (or at least demanding to use yours), and will certainly want time at the hotel to watch cartoons, play video games, or message their friends. Choose a hotel with free Wi-Fi to keep tantrums at bay and your final bill low. Note that some hotels that normally charge for internet access offer it free to loyalty club members, so be sure to sign up for any free programs prior to your trip.
Skip the fancy decor.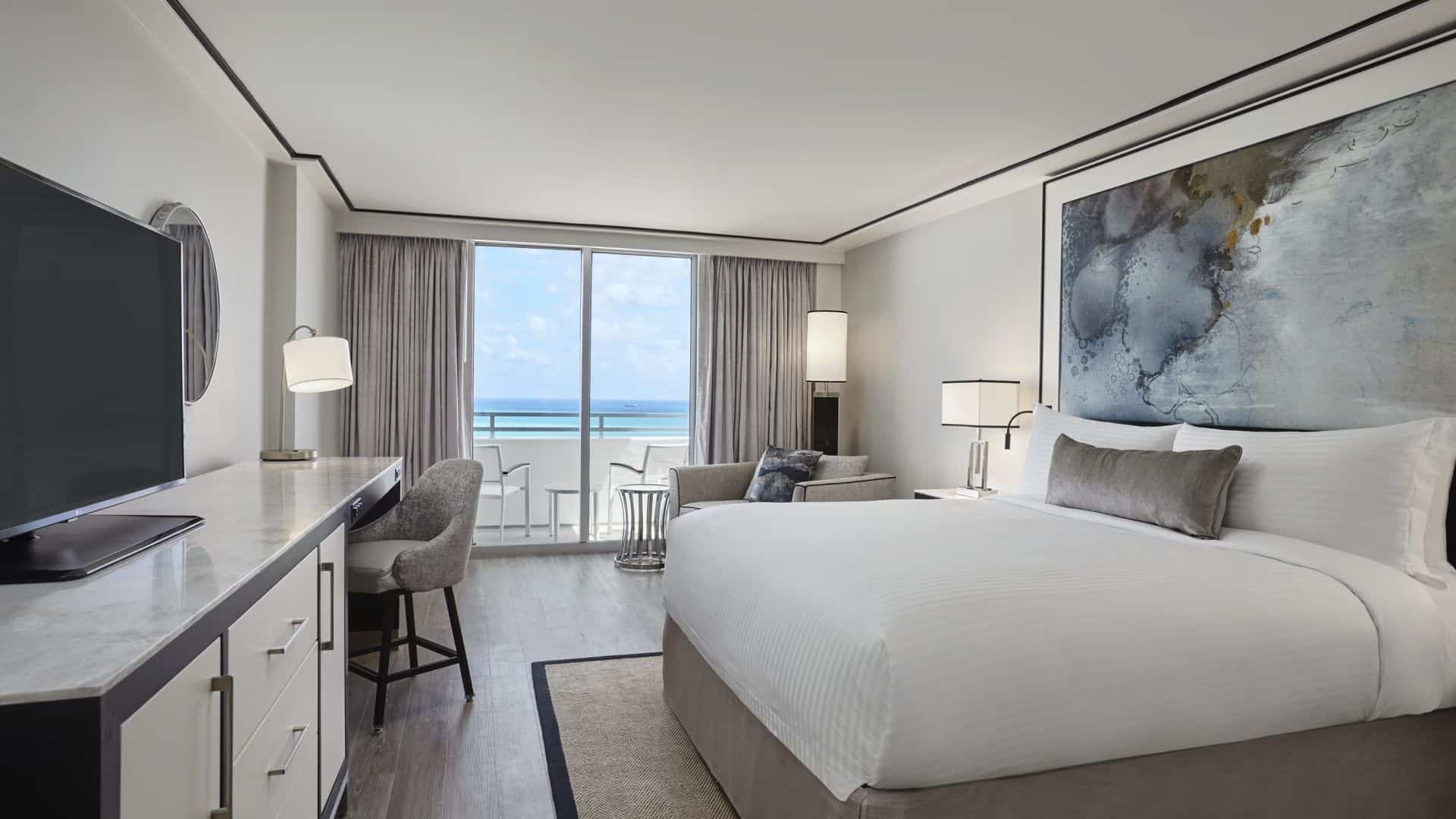 This should go without saying, but just in case… when traveling with little kids, look for the most basic rooms in terms of decor. Avoid quaint inns with lots of antiques and extraneous knick-knacks, or sophisticated boutique hotels with decorative breakables. Having spent one cruise trying to keep my one-year-old from eating the decorative rocks in the atrium, I can attest that hotel rooms with the fewest items your child can break, knock over, eat, pocket, or trip on, the better.
Pin it for later!