So you're ready to take your family on their first cruise, but you're not sure if they're ready for a full week, or if a shorter sailing — say three or four nights — might be better.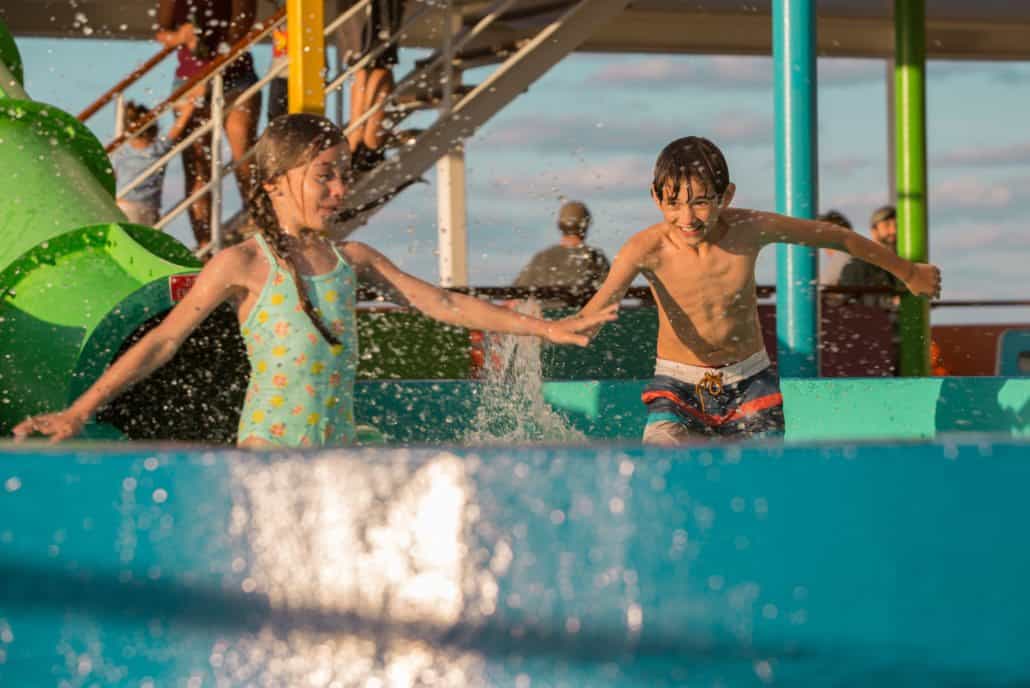 It's not an insignificant decision… choosing the wrong type of sailing could mean your family has a miserable time, while picking the right voyage will probably mean this is the first of many, many, many cruise vacations your clan will embark on to make fun memories.
First-time cruisers might think "A cruise is a cruise is a cruise, what's the difference?" The thing is, there are many — so let's look at the pros and cons of shorter vs longer cruises for families.
3-Night Cruises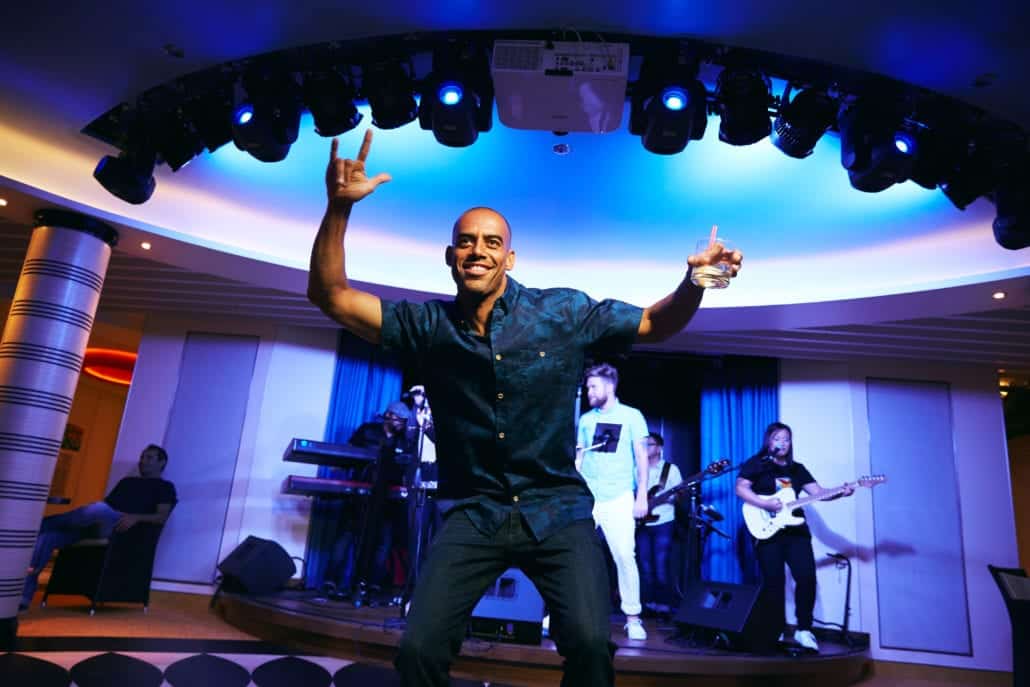 Three-night cruises generally sail late on Friday afternoons and return early on Monday mornings, so you might think they'd be perfect options for a family.
If you live within a couple hours' drive of a cruise port, you can pull the kids out of school at lunch on Friday and have them back in time for lunch on Monday, making it the perfect "long weekend"-type getaway.
But that might not be the best plan. Shorter cruises tend to attract a younger, more party-focused crowd. These are the folks who maximize the value of the drink package, the hearty imbibers who go through all 15 drinks included in Carnival's Cheers! package before dinner, the no-inhibitions sort who might decide that skinny dipping in the hot tub is a great way to spend the evening. While there's no doubt that these types of cruises bring an upbeat and fun energy to a ship, that might not be the vibe you want for your family, especially if you have younger kids.
While it will usually be possible to avoid much of the drunken hijinks, the smaller ships typically used for shorter cruises make it difficult to completely segregate your family from those passengers.
This phenomenon is even more pronounced during the college spring break period, when shorter cruises can be absolutely overrun with students looking to make it on to the next season of "Girls Gone Wild."
That's another factor you need to consider when choosing a three-night cruise… the lines tend to use older, smaller ships that don't feature all the bells and whistles of the newer ships for shorter cruises.
Your kids have likely seen TV commercials featuring cruise ships with rock climbing walls, ice skating rinks, bumper cars, skydiving simulators, and maybe even a roller coaster. Think how disappointed they'll be when they step on the ship for their first cruise and find exactly none of those amenities.
READ MORE: The 7 Best Lines For a Family Reunion Cruise
While kids clubs and family-friendly activities will be available options on just about every ship from the major cruise lines, if you do opt for a short cruise, you need to be sure to set expectations for your kids so they're not disappointed.
A major exception to these two points is Disney Cruise Line, whose family-friendly ships all have a ton of kid-pleasing features and generally don't attract party-hearty adults like the other mainstream cruise lines.
The final major factor you need to consider when choosing a three-night cruise is the itinerary options that will be available to you. Since cruise ships can only sail so far in 3 days, you'll pretty much be limited to visiting the Bahamas (Nassau, Freeport and/or a cruise line private island) if you cruise from the east coast of Florida, and Ensenada, Mexico and (perhaps) Catalina Island if you cruise from Southern California.
With rare exception, you won't find three-night sailings from other regions or going to other destinations, because it just isn't that possible to get anywhere else in three days from other U.S. ports.
4-Night Cruises
Essentially all the same caveats for three-night cruises also apply to four-night cruises with the exception of one… because these voyages typically sail Monday through Thursday, they attract somewhat fewer partiers than three-night cruises, though you'll likely still see more groups of younger travelers than on longer cruises.
And again, during college spring break, you can assume the fourth installment to the Porky's movie franchise is being filmed onboard.
7-Night Cruises
Seven-night cruises are basically designed for a perfect family vacation.
First, you'll have the option of sailing on newer, bigger cruise ships. These vessels are where you'll find the zip lines, surf simulators, and escape rooms your kids want to experience; for Mom and Dad, there will be more dining and drinking options; for everyone, you'll often have a choice of specially-designed staterooms with custom configurations and amenities for families.
Then, you'll have a choice of dozens, and depending on the time of year, perhaps hundreds, of itineraries. You can sail to the Eastern, Western, or Southern Caribbean, Alaska, the Eastern or Western Mediterranean, and points beyond.
While the Bahamian and the Mexican Riviera itineraries accessible on shorter cruises are enjoyable, a seven-night cruise opens up so many more possibilities that will make for a more memorable family vacation.
READ MORE: The Ultimate Guide To Carnival Cruise Line's Kids Programs
Finally, seven-night cruises tend to attract more families and couples as opposed to groups of friends looking to party, so the atmosphere onboard is usually more civilized and definitely less rambunctious than shorter sailings.
10+ Night Cruises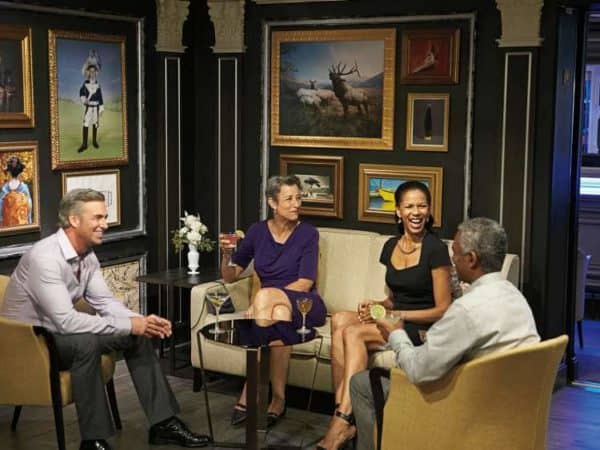 So, you might be thinking that if a seven-night cruise is better for families than three or four-night sailings, then a 10 or 12-night voyage would be an even better option, right?
While that might seem logical, it would be an incorrect assumption. In addition to being pricier, sailings longer than seven or eight nights require more time off from work or school, and tend to draw an even older clientele… usually retired seniors or older adults who have more free time and more disposable income.
While you'll still find families on most of the sailings, particularly in the summer or holiday school breaks, there will be substantially fewer children and a more "adult" vibe everywhere on the ship.
Activities will end earlier, there will be fewer programs for kids, and your little ones might get some rude looks from older passengers who were hoping to avoid children on their vacation.
These sailings might be okay options for families with older, more mature teenagers, but for those with younger kids, you'll likely feel out of place on board.
In Conclusion
A seven-night cruise is usually the best option for a family getaway. While your wallet or schedule might require a shorter sailing or permit a longer voyage, plan a week-long vacation — at least for your first cruise or two.
After that, you'll have a better idea of what type of cruisers your family are, and you might be ready to venture beyond seven nights.
MORE: Family Cruise Deals: Which Cruise Lines Let Kids Sail Free
Pin it for later!