Built for the long haul, some cruise ships have more lives than a cat. 
The latest example is the 1991-launched Regal Princess. She later became the Pacific Dawn, was briefly named the Amy Johnson, was redubbed MS Satoshi, was sold for scrap earlier this year in a failed deal — and is now getting new life as the Ambience, the first ship for the UK's fledgling Ambassador Cruise Line.
The 1,400-passenger, 660-crew vessel cost $277 million to build and was delivered to Princess Cruises by the Fincantieri shipyard in Italy. From 1991 through 2007, she sailed routes in North America, Australia, and later the Mediterranean and Baltic seas.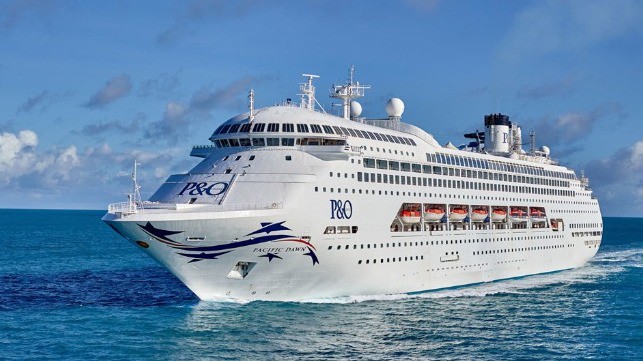 In 2007 Regal Princess was transferred to P&O Cruises Australia, underwent major refurbishment, and was reborn as Pacific Dawn, cruising from Australia to South Pacific destinations. 
In 2020, as the global pandemic ravaged the cruise industry, it was announced that the ship would be sold to Cruise & Maritime Voyages (CMV) and renamed the Amy Johnson. But CMV's financial struggles proved too much, and the company went into administration (essentially bankruptcy).
Facing an uncertain future, the ship was sold for just $9.5 million in 2020. The new owners, Ocean Builders Central, were a group of libertarian crypto-coin enthusiasts who planned to anchor the ship off Panama as a floating residence for digital nomads, YouTube influencers, and start-up specialists.
They renamed the vessel MS Satoshi, in tribute to Japanese crypto-currency founder Satoshi Nakamoto.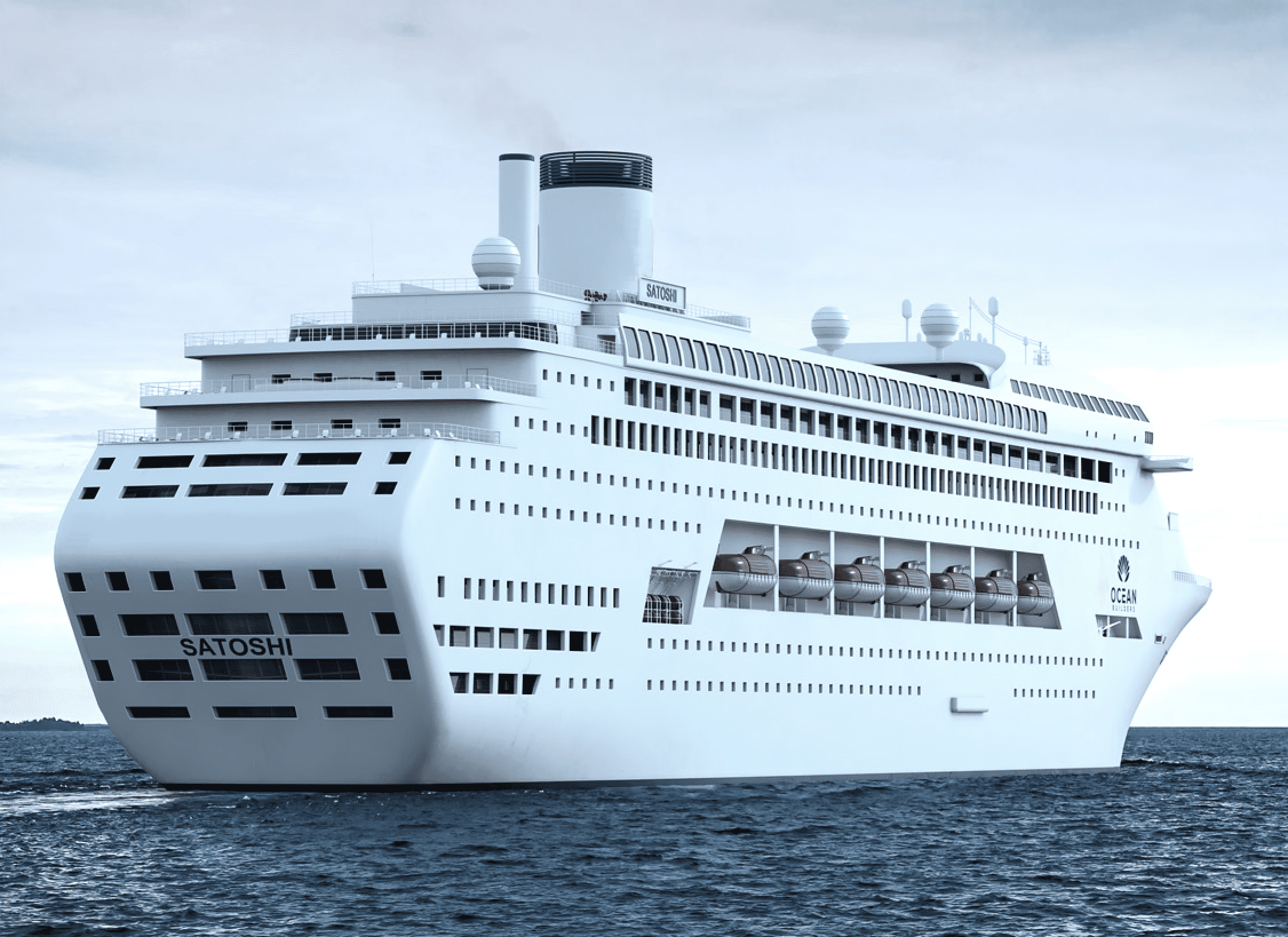 READ MORE: 21 Haunting Images From a Cruise Ship Scrapyard
"The MS Satoshi is a business-focused environment where you can relocate your existing business, set up a new global head office, or come and start a new business and be supported in an environment of like-minded entrepreneurs," Ocean Builders said on its website.
The plan was to auction off the ship's 777 cabins at prices starting at $25,000, plus monthly fees. When the auction resulted in only a handful of staterooms being sold, Ocean Builders switched gears, saying they would instead rent out the cabins daily, weekly, or monthly.
Then came the news that no insurance company would touch the proposed operation, and the crypto-cruisers threw in the towel, announcing that the once-proud ship would be sold to a scrapyard in India.
In yet another plot twist, that deal fell through because Ocean Builders didn't realize that according to the Basel Convention, which covers the disposal of hazardous waste, they couldn't send the ship from a signatory country — Panama — to a non-signatory country — India.
The contract was scrapped — rather than the MS Satoshi — and Ocean Builders was left holding 70,285 gross tons of 30-year-old cruise ship.
READ MORE: 9 Cruise Ships Scrapped in 2020
But there's a happy ending to this story, for now at least. When a shipbroker heard about the plight of the former Regal Princess, they thought the old girl might meet the needs of a client looking to launch a new cruise line. A deal was made — reportedly for $12 million — and the Ambience was born.
The buyer was UK-based Ambassador Cruise Line, a new company staffed with several former Cruise & Maritime Voyages executives — the now-deceased line that had nearly purchased the ship a year earlier.
"We thought Ambience a lovely name for a ship," said Gordon Wilson, Ambassador's chairman, in an interview with The Guardian. "This is a very elegant ship," he added. "She looks like a cruise liner; she does not look like a floating block of flats."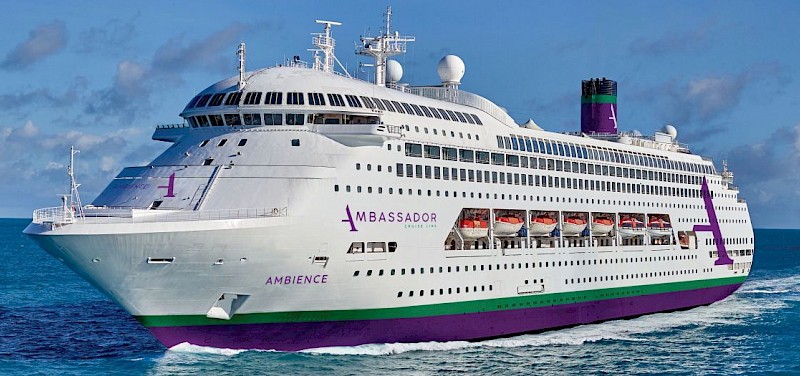 Ambassador promises a traditional cruise experience primarily aimed at the 50-plus market when the Ambience sets sail on her maiden voyage from Tilbury, England to Hamburg, Germany next April.
"Ambassador will deliver distinguished cuisine, fascinating voyages on a classic cruise ship, great entertainment, like-minded guests, and treasured destinations. The company will deliver a seamless, authentic, and enriching cruise experience," the line promises on its website.
With so many classic cruise ships reduced to scrap metal over the past 18 months, it's delightful to see this long-time 'princess' get yet another new life.
Godspeed to her and all those who sail aboard her.