The 30-year-old cruise ship formerly known as Regal Princess and Pacific Dawn is reportedly readying to travel from Greece to Panama, where its new owners plan to anchor offshore and offer a place for "digital nomads, YouTube influencers and crypto-currency enthusiasts" to live and work.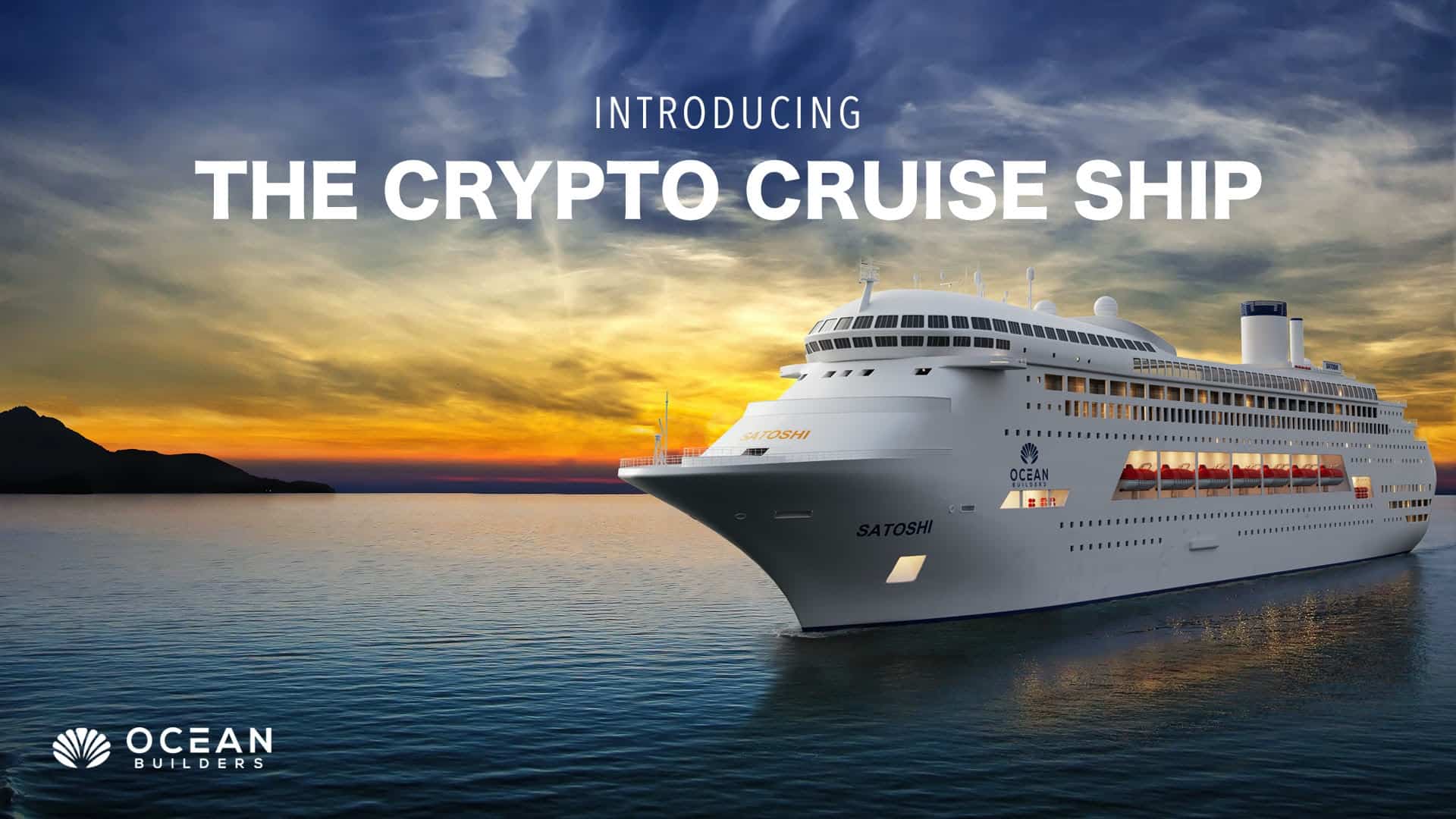 Ocean Builders — a company best known for its floating homes (known as "seapods") designed for people who want to live in permanent dwellings on the sea (or "seasteaders") — has unveiled the MS Satoshi, renamed to honor Japanese crypto-currency founder Satoshi Nakamoto.
READ: What To Know Before Buying a Room on This $25,000 Cruise Ship
"The MS Satoshi is a business-focused environment where you can relocate your existing business, set up a new global head office, or come and start a new business and be supported in an environment of like-minded entrepreneurs," Ocean Builders states on its website.
"Everyone from digital nomads to YouTube influencers, startup teams, and existing businesses are welcome with office space available to accommodate you and your team."
The company says the 804-foot, 777-cabin, 12-deck ship will be anchored 30 minutes from Panama City in the placid waters of the Gulf of Panama.
It promises three restaurants, a juice bar, two cafes, three bars, two pools, four whirlpools, a water park and more. Bitcoin will be accepted throughout the ship for all goods and services, alongside US dollars and other forms of payment.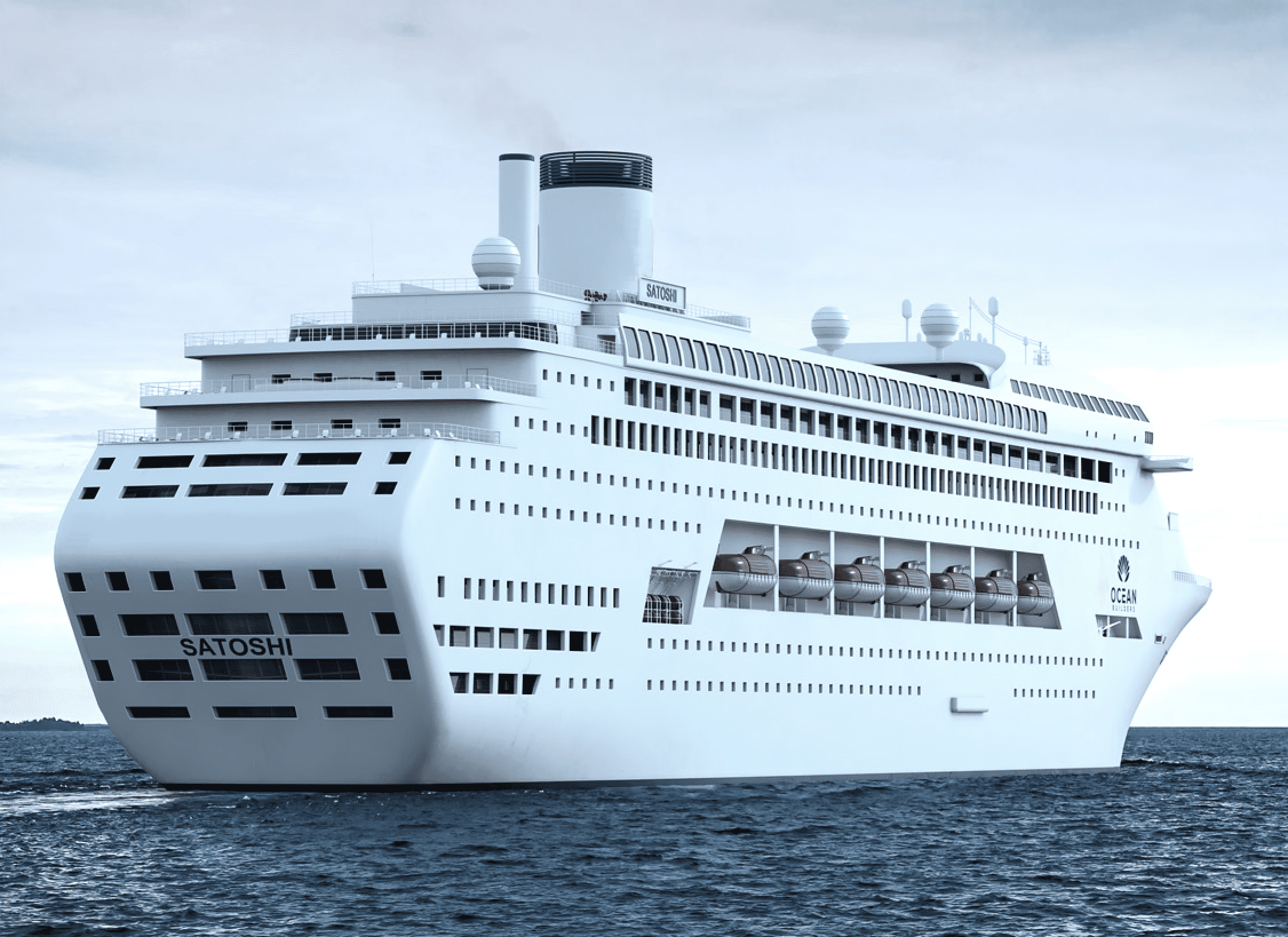 The 777 cabins will be auctioned off as condos, with the first 100 staterooms opening for bids on November 5. Buyers will acquire full ownership of their cabins and pay a monthly fee to cover operating expenses. Tentative initial pricing is estimated between $25,000 and $50,000.
In addition to permanent residential units, Ocean Builders says vacation rentals will also be available. 
READ MORE: Three Longtime Cruise Traditions That Will Likely Go Away
Residents will have access to all of the ship's amenities and be able to purchase meal plans or enjoy discounts at all the restaurants, which are slated to be operated by individual companies. Residences will not be retrofitted to offer cooking facilities. 
According to Ocean Builders, the move-in date will be as soon as January 2021 — just weeks away — which seems a highly ambitious target in uncertain times. 
Meet the Man Behind the Project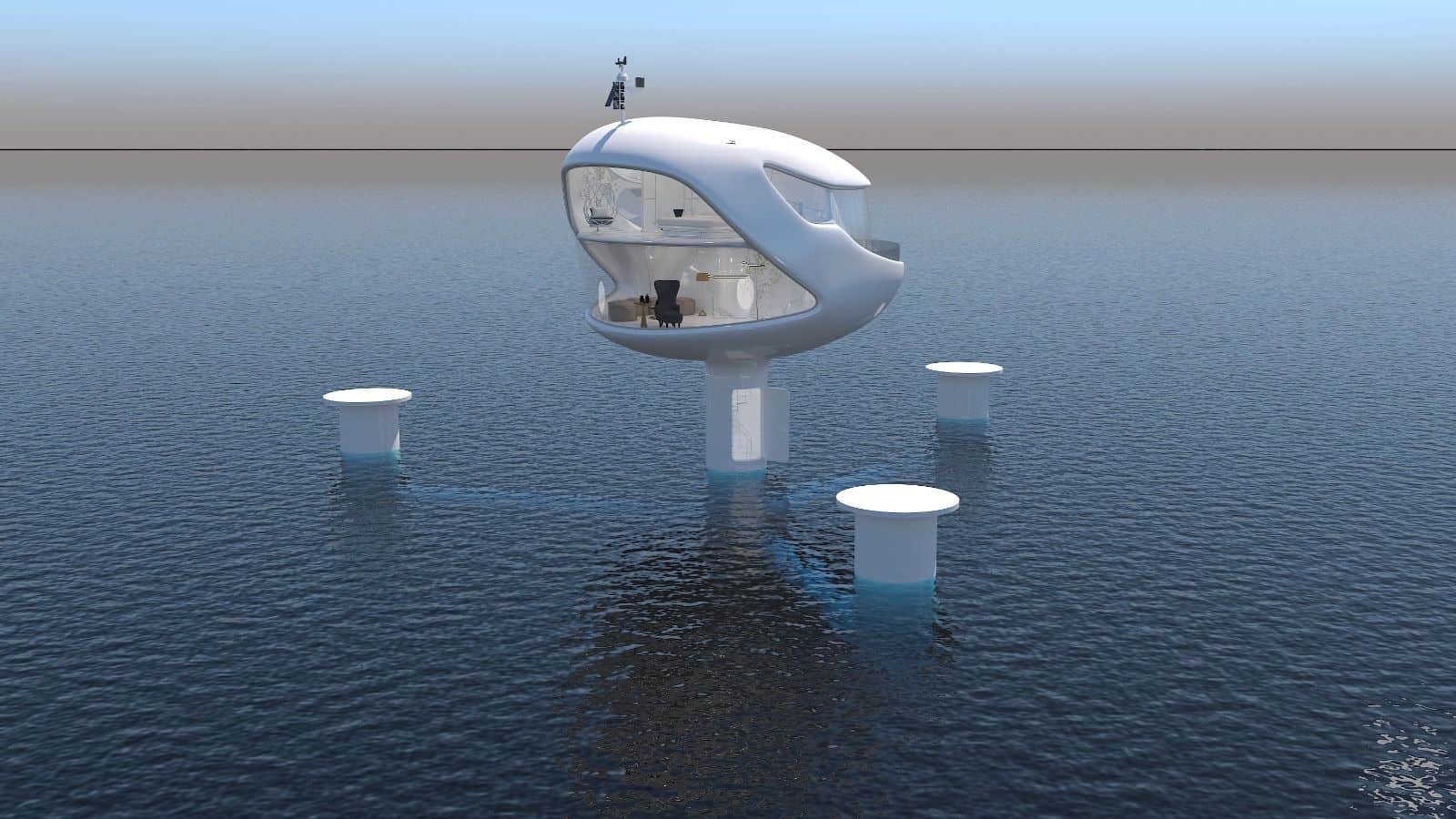 The man fronting the project is Chad Elwartowski, COO of Ocean Builders, described as a "pioneer" in seasteading. Last year, he and his Thai girlfriend had to flee Thailand after occupying a "seapod" home built off the coast of Phuket. 
The Thai government accused the couple of violating the country's sovereignty and the nation's navy seized their home, issuing arrest warrants for both. 
For its part, Ocean Builders states on its website: "We hold no ill will toward the people or government of Thailand. We understand that this was the act of one or two corrupt officials in the Thai navy which had too much power for their own good."
Elwartowski and his company have big ambitions, comparing the project to the reclamation of Venice from the sea.
"Just like the man-made island of Venice, Italy became an important center of commerce in the old world, we believe this could be the start of a modern floating Venice of the Americas and an important hub of innovation in the world," the company states.
"You Have The Option of Wearing a Mask"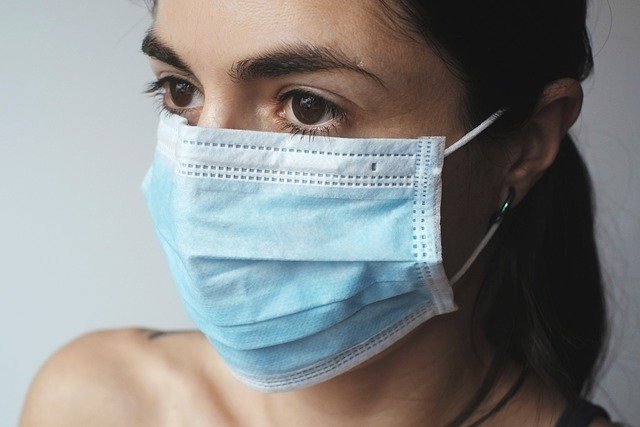 For any potential sea condo buyers worried about making such an investment during a global health crisis, Ocean Builders offers this advice: 
"We believe a properly run cruise ship can be the healthiest and safest place in the world to live. If you are concerned about catching the flu you have the option of wearing a mask, social distancing, or taking preventative doses of hydroxychloroquine."