John Heald keeps it real. And that's the key to the Carnival Cruise Line brand ambassador's remarkable success.
With over 350,000 followers on Facebook, Heald answers questions from cruise lovers — and the odd haters — on a daily basis. He's frank, funny, has a charming British accent, and he wears his heart on his sleeve. Carnival fans absolutely love him.
Heald is celebrating 35 years with Carnival in 2021, so it's a good time to look back on how he got started in the business, how his public persona evolved, and how he feels about getting back on ships after the long pandemic shutdown.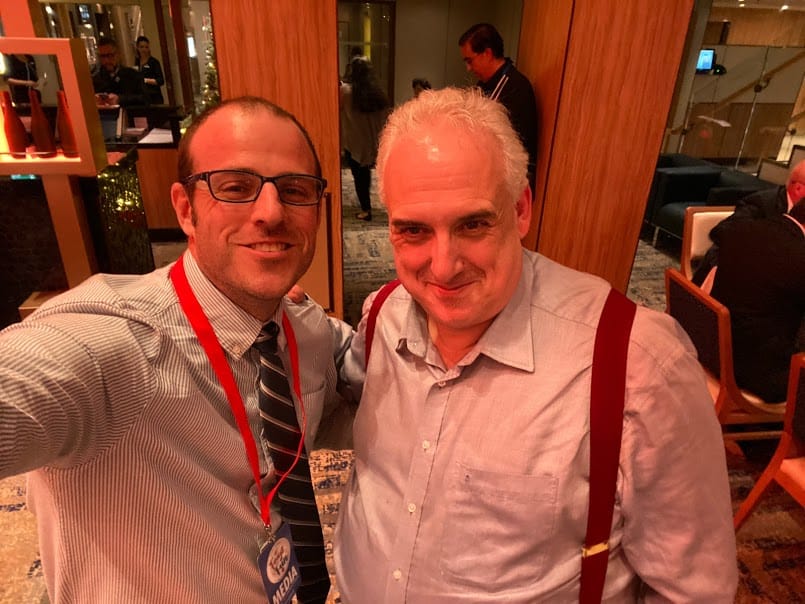 The story of how a man born in Essex, England in 1965 got his start in the industry is a fascinating one. In 1986, he was working as a young commodity banker for Lloyd's Bank, but he felt like something was missing.
Heald Was Not Qualified For The Role, But That Didn't Stop Him
"I was sitting on a train coming back from my job in London," Heald told Cruise Radio. "It was dark and I could not get a seat, it was raining and I felt pretty miserable even though the job itself was very good. I decided there has to be more in life than this so I read an article in a magazine for cruise ship bar staff."
Heald was singularly unqualified for the role, but that didn't stop him.
READ MORE: Mardi Gras Makes Inaugural Call at Costa Maya, Mexico
"I bluffed my way through the interview. I really did pretend I knew everything about exotic drinks when I knew absolutely nothing because all I knew how to serve in the UK was warm beer. But I got the job and even though I proved to be the worst bar waiter Carnival has ever had, it began my journey with this incredible company."
His easy way with people saw Heald promoted to cruise director in 1990. By 2004, he was named Senior Cruise Director for Carnival Cruise Lines.
Carnival management recognized the strength and appeal of Heald's 'everyman' persona, and asked him to start writing a blog, sharing experiences from his cruise director role. The blog launched during the first sailing of the Carnival Freedom in March 2007. It was planned as a time-limited initiative, but became so popular that the blog continued for years, before morphing into, as he puts it, "daily musings on Facebook."
Heald's Weekly Engagement On Facebook Averages 1 Million
By 2013, Heald's candid commentary had attracted over 17 million hits for his blog. His popularity has only increased, to the point where his weekly Facebook engagement averages around one million.
We asked Heald what it is about his approach that drives such high engagement and loyalty with Carnival Cruise Line lovers. 
"I was once told many years ago by a cruise director that the best cruise directors are the same off the microphone as they are on the microphone. My microphone for the most part these days is Facebook and I just try to be myself. I never pretend that everything is always perfect and I include myself in that. So I guess the simple answer is I am just myself. I am humbled and truly blessed that so many people seem to appreciate my page."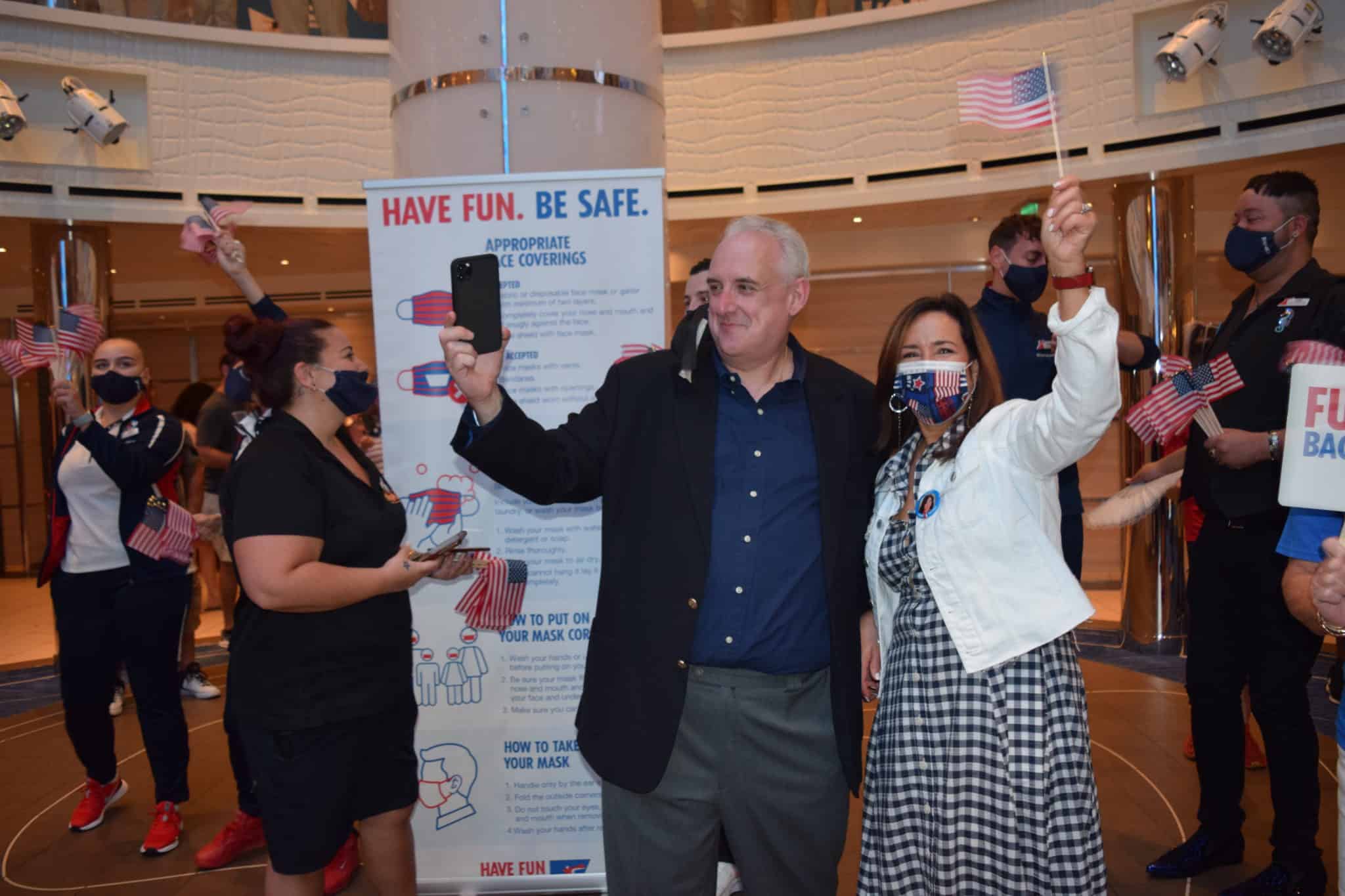 Heald believes the Carnival Cruise Line onboard experience creates strong loyalty because it allows people to be themselves.
"There is no pretense, no worries about what you do and what you wear and the fun you have — it really is a cruise line for everyone. The loyalty of our guests is incomparable."
For a man who spends much of his time at sea, the 16-month cruise industry shutdown was a painful experience. Asked how it felt to board Carnival Horizon on July 4, Heald's reply was brief and to the point. "It's where I belong. The end."
"There Is No Pretense. It Really Is A Cruise Line For Everyone"
Another recent highlight for Heald was touring the brand-new Mardi Gras, the largest and most advanced ship in the line's nearly 50-year history. Did it live up to its billing?
"It completely and utterly exceeded my expectations," Heald says. "It was like we took the best of the past and complemented all of that by adding so many incredible new areas, bars, lounges, a roller coaster, more live music, more entertainment, more of everything. And the stateroom design and the interiors, everything was just so special it was astonishing."
The ongoing pandemic is still playing havoc with the cruise industry restart. Heald barely made it onto the Horizon for the first Carnival voyage from a U.S. port since March 2020. He was initially turned away at Heathrow airport in London for his flight to the U.S., because of the spread of the Delta variant in the UK. At the last minute, he was allowed to cross the pond to celebrate the milestone sailing.
While there will still be some rough seas ahead, Heald believes Carnival has done everything possible to enable safe sailing.
"Obviously, I'm a little biased — or I should say I'm big biased as I've never been accused of being little. But I do believe what we are doing is everything we possibly can. Our motivation is to provide a safe vacation experience as we head toward the homeport of normality."
READ MORE: Carnival Horizon Trip Report, Day 1: Carnival Cruising is Back