The keel has been laid for Celebrity Cruises' next Edge-class ship, Celebrity Ascent, officially marking the beginning of her construction.
To mark the occasion, a ceremonial coin was placed onto a steel docking block that forms the keel by Jason Liberty, president and CEO of Royal Caribbean Group ,and Laurent Castaing, General Manager of Chantiers de l'Atlantique shipyard. It was then welded to the keel. The laying of the coin is a longstanding maritime tradition, thought to bless and bring good fortune to the vessel.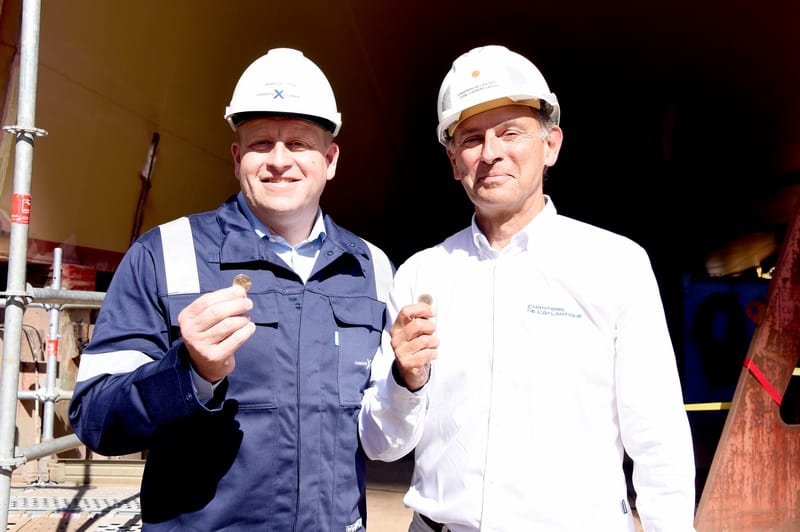 "Today, we celebrate the incredible Celebrity Ascent, a ship name that fittingly represents the climb, the rise and, ultimately, the upward trajectory of both Celebrity Cruises and the Royal Caribbean Group," said Liberty. "It's exciting to have our entire fleet back in the water, again, and moments like this reaffirm our bright future. We are grateful to all who have and will continue to lend their creativity and craftsmanship to this ship, as we work together to reach new heights in our industry."
MORE: Overview: Celebrity Cruises' Captain's Club Loyalty Program
Ascent is Celebrity's fourth Edge-class ship, following Celebrity Edge, Apex, and Beyond. The vessel will be 17 decks tall and 20 meters longer than the original Celebrity Edge, and will feature more public space on board.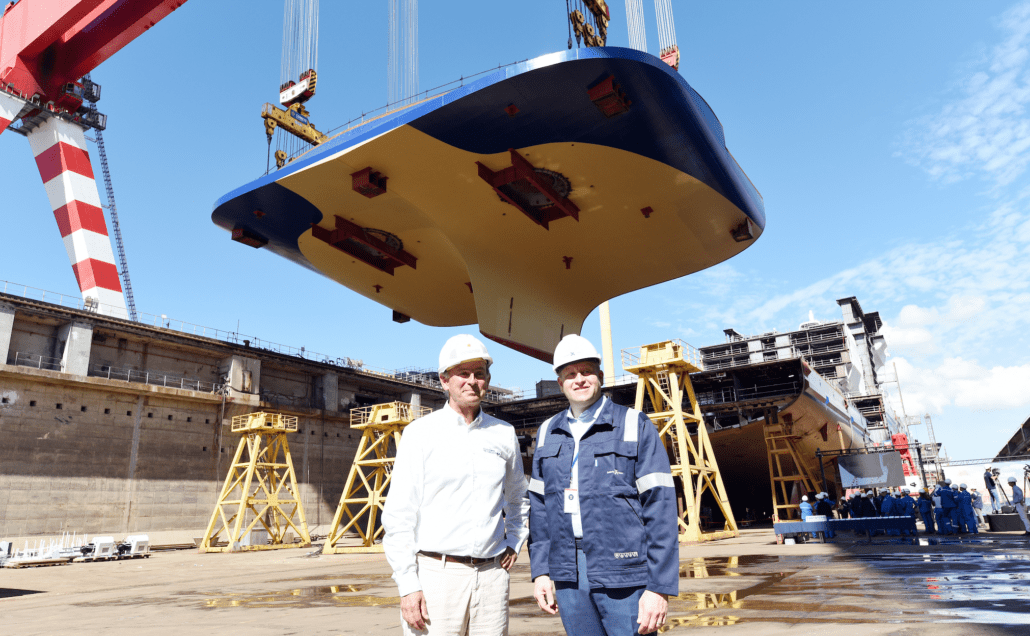 "This new ship will be another great success in the continuity of the previous ships of the Celebrity Class built at Chantiers de l'Atlantique." said Castaing. "We know our respective teams have been giving each other enough proofs of mutual confidence so that they can work smoothly on this new project."
Celebrity Ascent is scheduled to debut on December 3, 2023 at Port Everglades in Florida. She will spend her inaugural Caribbean sailing operating alternating eastern and western itineraries.
READ NEXT: Carnival Details New Itineraries, Including 30-Night Sailing