The highly anticipated new cruise ship from Celebrity Cruises will enter service in November, bringing the heat with its entertainment options.
From live performances and new productions to interactive gaming and a state-of-the-art nightclub, there's something for everyone on Celebrity Ascent.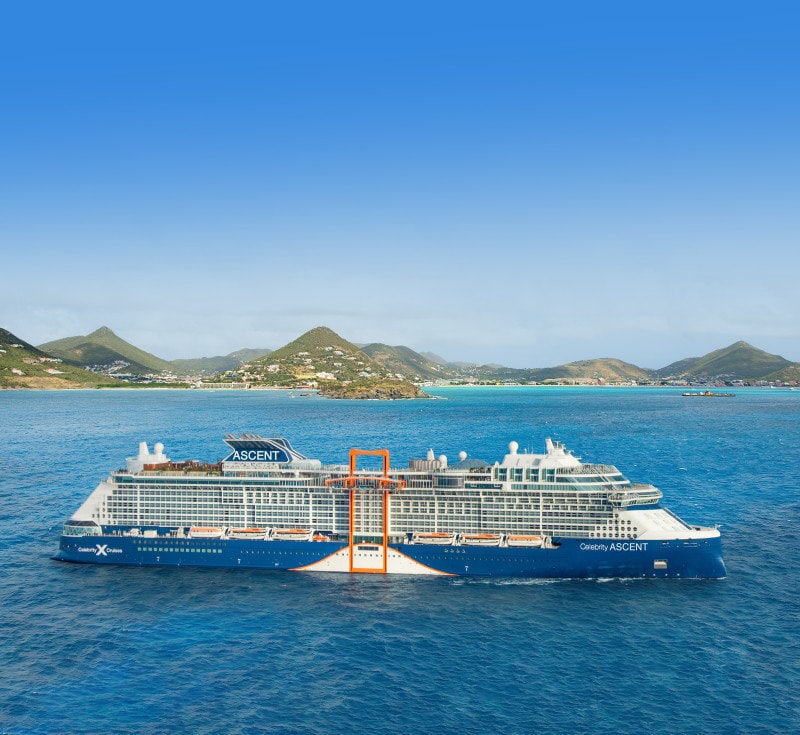 According to the cruise line, it employed some of the best talents to assemble a collection of signature activities, performances, and experiences for Ascent.
"We embraced the opportunity with Celebrity Ascent to take our entertainment offering to an even higher level for our guests, handpicking the best creative minds to deliver a world-class program that solidifies Celebrity's reputation for onboard entertainment that stuns," announced Vice President for Entertainment Lisa Lehr.
New entertainment line-up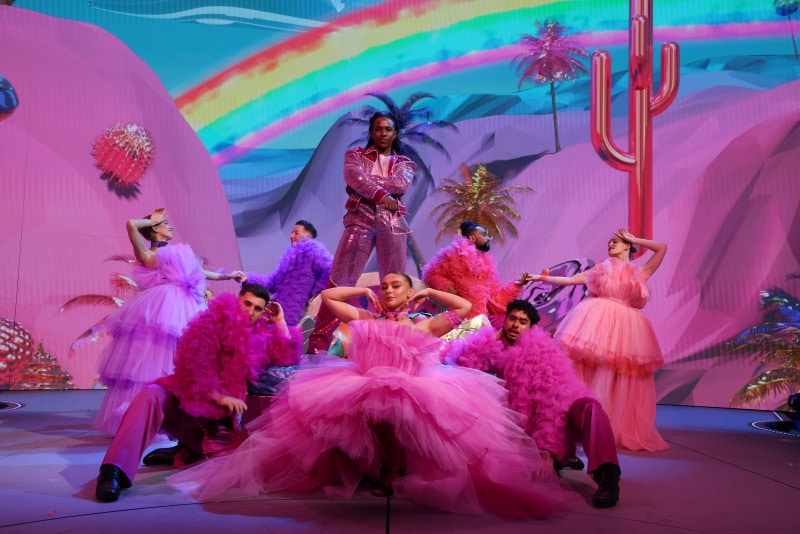 After sister ship Celebrity Beyond bagged Best Cruise Ship for Entertainment this year, it seems that the company is keen on keeping the title with Ascent's long list of entertainment options:
Unique to Ascent, the Resort Deck will offer the ultimate nightlife experience with an open-air party that includes energetic live performances, a DJ, a light show, and a pulsating dance floor.
The Theatre promises to "blur the line between digital and reality" with lasers, kinetic lighting, and an IMAG display. Passengers can catch different shows and world-class artists.
The three-story performance venue, Eden, will host impressive acrobatics, choreography, and vocals. It will also feature the new Smoke & Ivories show, highlighting an old-time Hollywood club combined with modern touches.
Those who enjoy gaming and interactive experiences can indulge in an augmented multiplayer game, sing-along activities, a tabletop puzzle game, and drawing lessons.
Lovers of jazz and disco will be treated to live music through concert-style gatherings Funkified and Discoteque.
Return of Edge Series Entertainment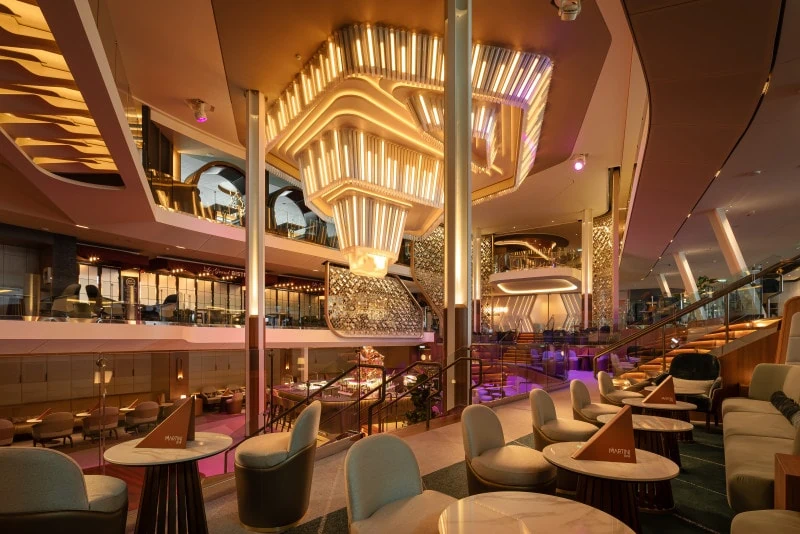 In addition to these new offerings, guests can experience well-loved Edge Series classics like 80s Flashback at The Club, Silent Disco, Pickleball at Sea, Pub Games Night, Camp at Sea, and chandelier music and light shows.
Ascent's itineraries
Ascent will have a winter Caribbean and summer European inaugural season from 2023 to 2024. Aside from sailing to the Caribbean and the Bahamas, it will also travel to the Mediterranean with destinations like France, the Italian Riviera, and the Greek islands.
Ascent is the fourth in the line's Edge-class, following Celebrity Edge, Apex, and Beyond.