When Carnival Sunrise has its special invitation-only naming ceremony this spring, the entire thing will be a family affair as a mother officially hands the godmother title to her daughter.
Meet Carnival Sunrise's Godmother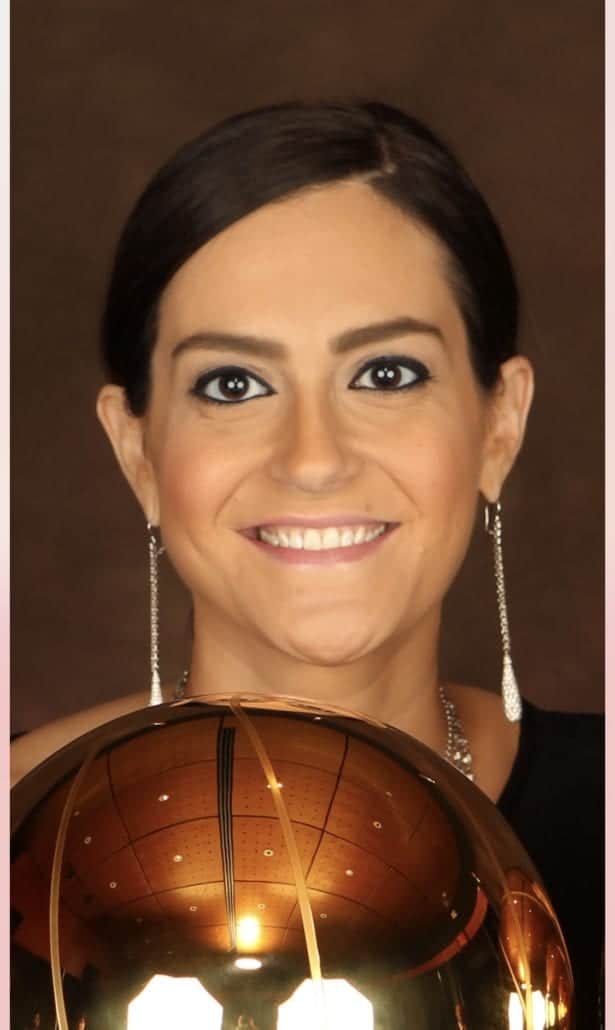 In some families, a family heirloom or the recipe to great-grandma Essie's spaghetti sauce is handed down from generation to generation.
In this case, Kelly Arison, daughter of Carnival Corporation Chairman Micky Arison and his wife, Madeline, will become the godmother of the Carnival Sunrise… a title held by her mom when the ship was introduced as the Carnival Triumph back in 1999.
On top of that, Kelly's grandmother, Lin Arison, is the godmother to the Carnival Sunshine, the sister ship to Sunrise and the first in the class. (In 2020, Carnival Victory will become the third member of the Sunshine class after undergoing a massive refurbishment from which she will emerge as the Carnival Radiance.)
READ MORE: Carnival Victory To Become Carnival Radiance
"It is truly an honor to carry on my family's cherished tradition and join the esteemed women who have so admirably carried out their role as a Carnival godmother over the years," Kelly said.
"This ceremony will not only serve as an exciting and memorable way to officially introduce the spectacular Carnival Sunrise to the Carnival fleet, but also raise awareness of an organization very near and dear to my heart, the Ehlers-Danlos Society." The Ehlers-Danlos Society is dedicated to serving those with joint hypermobility spectrum disorder, and Carnival will make a donation to the organization during the ceremony.
Carnival Cruise Line president Christine Duffy revealed more details about the naming ceremony, which will be held at the midtown Manhattan Cruise Passenger Terminal, while still managing to keep a few things under wraps. "Given the family ties to this ship in particular," Duffy teased, "we are planning to include some special guests that mean a lot to the Arison family and have played an important part in the history of Carnival Cruise Line."
About Carnival Sunrise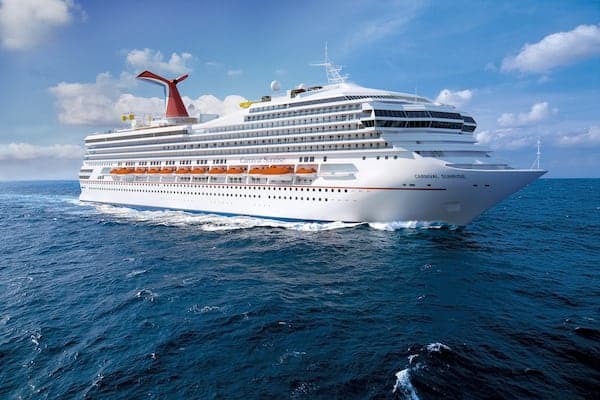 The naming ceremony for Carnival Sunrise will take place in New York City on May 23. The ship will spend the summer doing a series of cruises lasting between four and 14-days from both Manhattan and Norfolk, Virginia. She will then reposition to Fort Lauderdale in October of 2019 to spend the winter season cruising to the Caribbean. In the spring of 2020, she'll then head back to New York City again.
READ MORE: Carnival Says Farewell Triumph, Hello Sunrise
During the current drydock, all of the ship's accommodations are being updated with what's described as an "island-inspired" decor (read: bright colors intermingled with soothing pastels), and several new stateroom options are being added. The new-and-improved ship will also sport a Guy's Pig & Anchor Bar-B-Que Smokehouse, Cucina del Capitano and RedFrog Pub.
Watch Carnival Sunrise Video (2018)