If you're one of the folks who've been using the Mobile Passport app to help speed up the disembarkation process following your cruise, a new version is being rolled out which you might find useful.
But be warned: The additional functionality added via the Mobile Passport Plus comes at a cost.
How Does Mobile Passport App Work?
First, the basic info about the app… and it's important to know that if you don't wish the purchase the upgrade, you can still continue to use the Mobile Passport app. As often happens in situations like this, you simply won't have access to the new functions designed to make travel easier, whether you're taking a cruise or jumping on a plane.
In essence, the Mobile Passport app, which was launched in 2014, allows passport holders and Canadian visitors to submit their passport and declaration information to U.S. Customs and Border Protection (CBP) via their mobile device instead of completing the traditional paper forms. It also allows the guest to use expedited Mobile Passport lanes in the Federal inspection area where available. (As of now, it can be used at just under 30 airports and cruise terminals.) The app does not require pre-approval and can be downloaded from your smartphone's app store.
What Does The Pay Version Offer?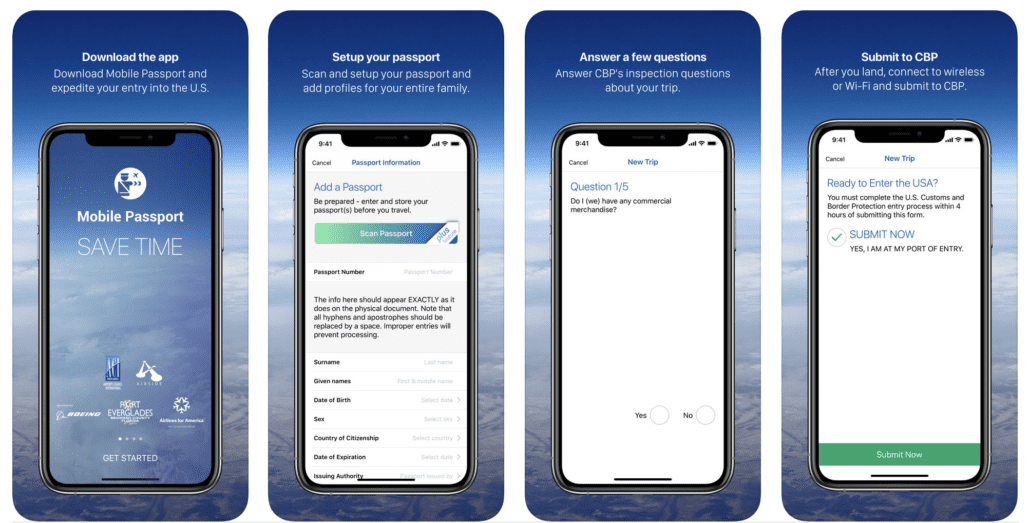 A letter from the makers of the app explains that the premium version of the app will be priced at $14.99 per year (although they are offering a free day trial to all members. "We still offer a free basic version," the app's creators say in a letter on their website, "that will allow access to the Mobile Passport Control express lanes, however, there will be some product limitations.
Users of the free version will not be able to store passport information for upcoming trips or use the document scanner to automatically enter their document information. But they will be able to manually enter and submit their details upon arriving at their port of entry."
The note goes on to say that by offering the pay version they "will be able to invest more resources into building greater functionality within the app, make operational improvements, as well as create new products and services that will provide value to travelers beyond the Mobile Passport App."
It's worth noting that the app's website admits that it won't necessarily work all of the time, even if using the for-fee version. "Travelers may still receive an error message while using Mobile Passport plus. The overall intention of [the app] is to expedite the entry process into the U.S., thereby improving associated administrative and operating functions. However, due to various security reasons, U.S. Customs and Border Protection may use their discretion whether to apply certain procedures as it deems necessary to determine access through the inspection area. Mobile Passport members may still receive an error message [indicating] that their submission has not been successfully processed by CBP."
General Information 
Port Everglades was the first cruise port to test the mobile passport app back in November 2016 with the debut of Royal Caribbean's Harmony of the Seas.
Currently, it can be used at Port Miami, Port Everglades, and West Palm Beach cruise ports. It can also be used at many major metropolitan airports, including in cities such as Atlanta, Baltimore, New York, Newark, Orlando, Seattle, Tampa and others.
You'll want to make sure you download the mobile passport application before you start your cruise so you don't acquire data charges and aren't at the mercy of slow internet when connected to the ship's wireless network.