Step aside, Royal Caribbean! There's a new robotic bartender at sea, and he's got something your robots don't have — a smiling face.
MSC Cruises has revealed details on a new, futuristic space that will be on its new upcoming ship, MSC Virtuosa.
The MSC Starship Club is inspired by MSC's vision of a spaceship of the future. The venue will have a futuristic atmosphere with 3D holograms, a digital art wall, and a 12-seat infinity digital interactive table that allows guests to explore space through their own galactic tour.
The star of the venue will be Rob, the first-ever humanoid robotic bartender at sea. Rob will mix and serve his signature cocktails — both alcoholic and nonalcoholic — and countless personalized drinks, just like a human bartender would do. He will also speak with guests and use human-like expressions for a more immersive bar experience.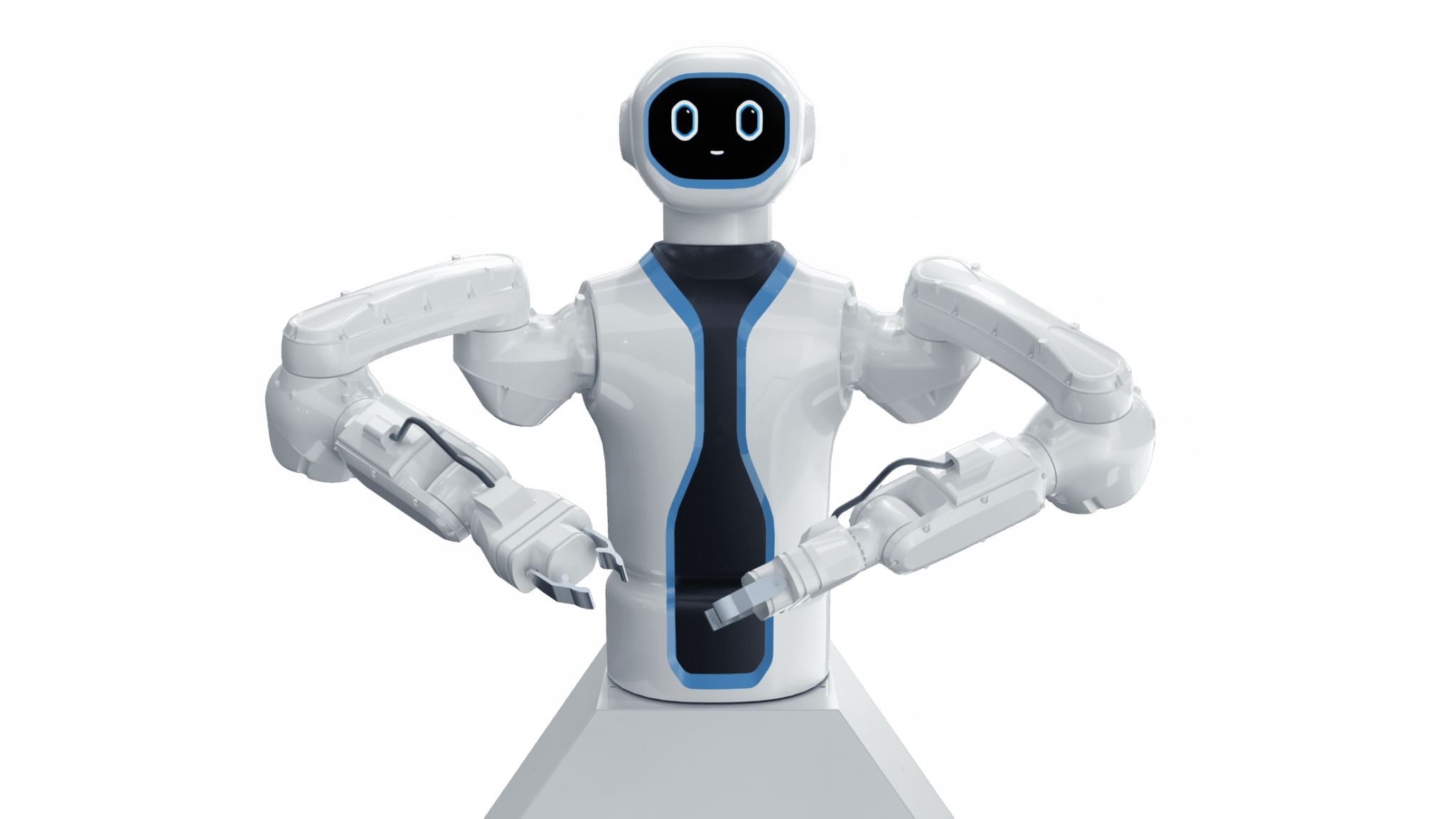 Passengers will use vertical digital cockpits to place their order. Rob will then get to work preparing cocktails — pouring spirits, juices, and syrups; shaking, building, or stirring the concoctions; and garnishing. On top of his impressive bartending skills, Rob will also speak eight languages, which guests can choose from when they place their order: English, Italian, Spanish, French, German, Brazilian Portuguese, Chinese, and Japanese.
The status of the cocktail preparation will be displayed through digital monitors and a ticker-tape-style LED strip above the robotic island. The cosmic cocktails are served in custom futuristic glasses that patrons can keep as a souvenir of the Starship Club experience.
READ MORE: MSC Takes Delivery of Newest Cruise Ship
If this sounds familiar, that's because it sort of is. When Royal Caribbean debuted its first Quantum class ship in 2014, it featured a brand new concept for cruising: a bar manned by a robot. Now, multiple Royal Caribbean ships feature the Bionic Bar, including the rest of the Quantum class as well as two Oasis class ships. As mentioned, a big difference here is that MSC's venue seems much more immersive, and it also features a humanoid robot capable of speaking and emotion, where Royal Caribbean's is basically just two robotic arms.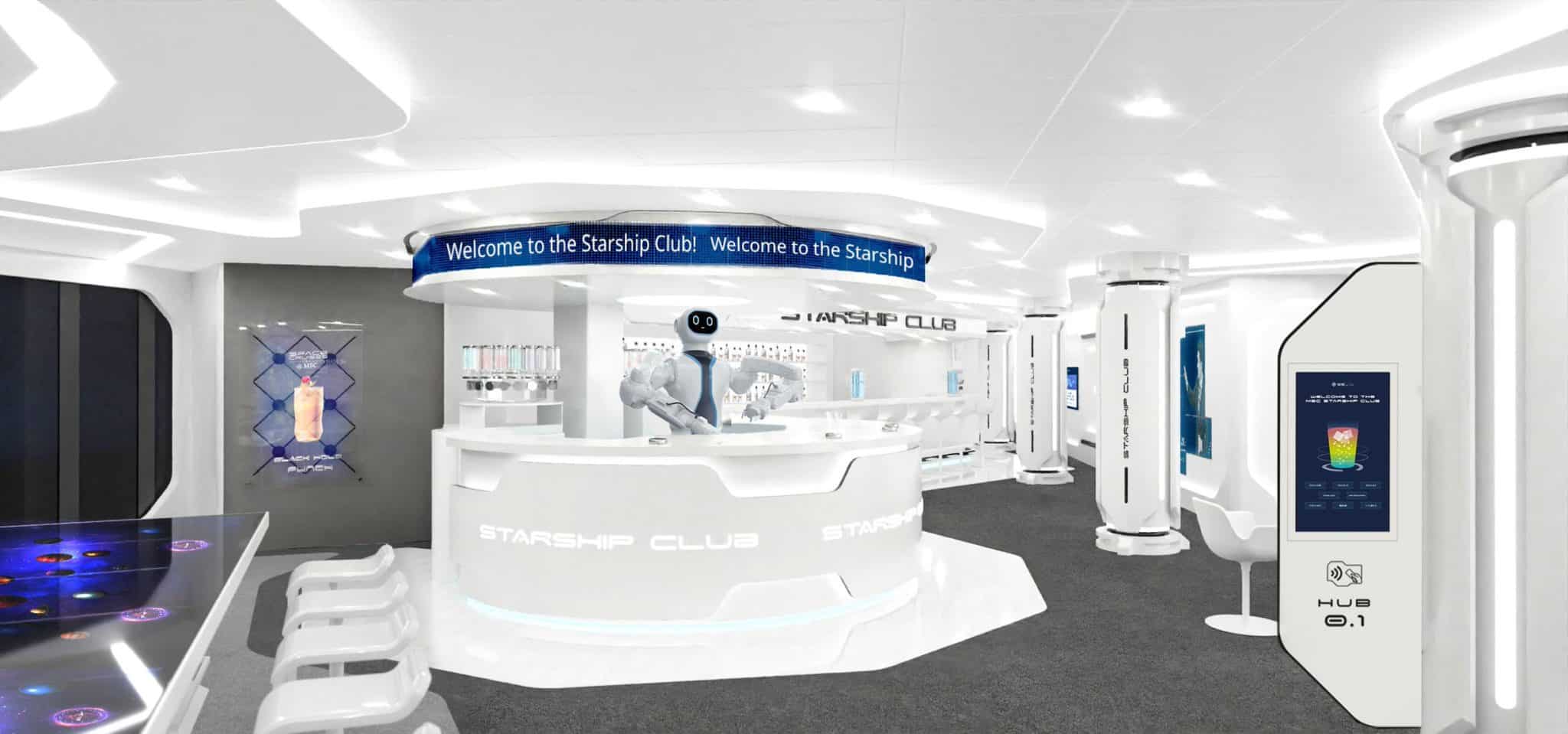 Combined with bartenders dressed as though they are from a sci-fi movie, Rob and the MSC Starship Club will be a must-visit attraction for all ages on MSC Virtuosa.
The MSC Starship Club has been nearly six years in the making since its first original concept, and MSC Cruises has pushed boundaries with the engineering that's gone into it. The line has worked with experts from leading robotics and automation, interior design, entertainment, and digital experience companies to create a custom entertainment venue with a robot as the star.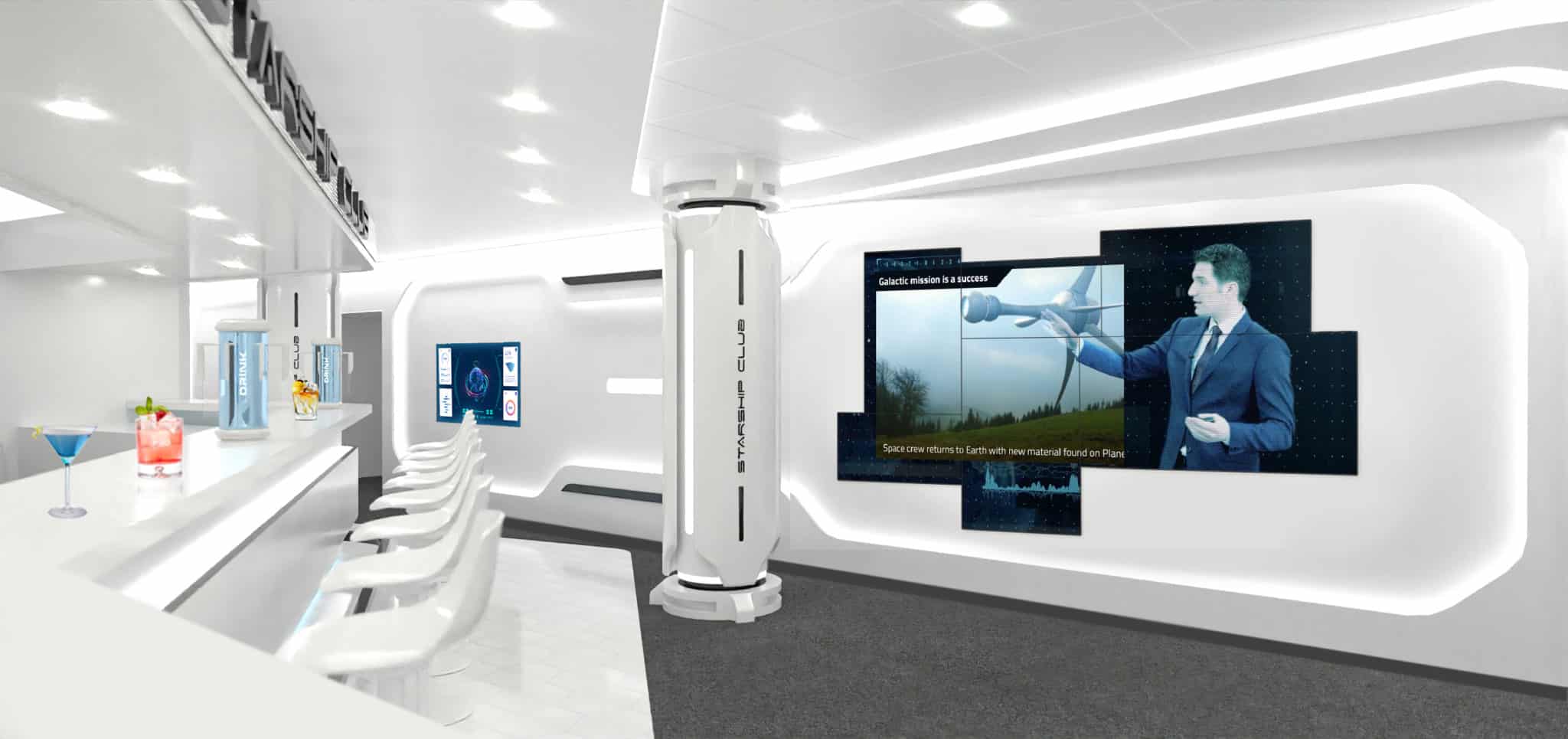 MSC Virtuosa is the line's newest flagship, and is scheduled to enter service in April 2021. After completing a few three, four, and five-night voyages in the Mediterranean, Virtuosa will head to Northern Europe in summer 2021 to sail a range of Norwegian fjords and Baltic capitals itineraries.
READ MORE: MSC Cruises Releases Summer 2022 Schedule