MSC Cruises announced this morning that they have pushed back the grand opening of their private island, again. Citing construction delays, Ocean Cay Reserve, which was originally scheduled to open in 2017, has been pushed back until December 5, 2019.
The MSC Cruises ships that were scheduled to call the island before December 5, 2019, will be rerouted to alternative Caribbean destinations or will add a day at sea to their schedule. Guests will be compensated for the missed call at Ocean Cay.
The first ship was scheduled to call at Ocean Cay was MSC Meraviglia on November 8.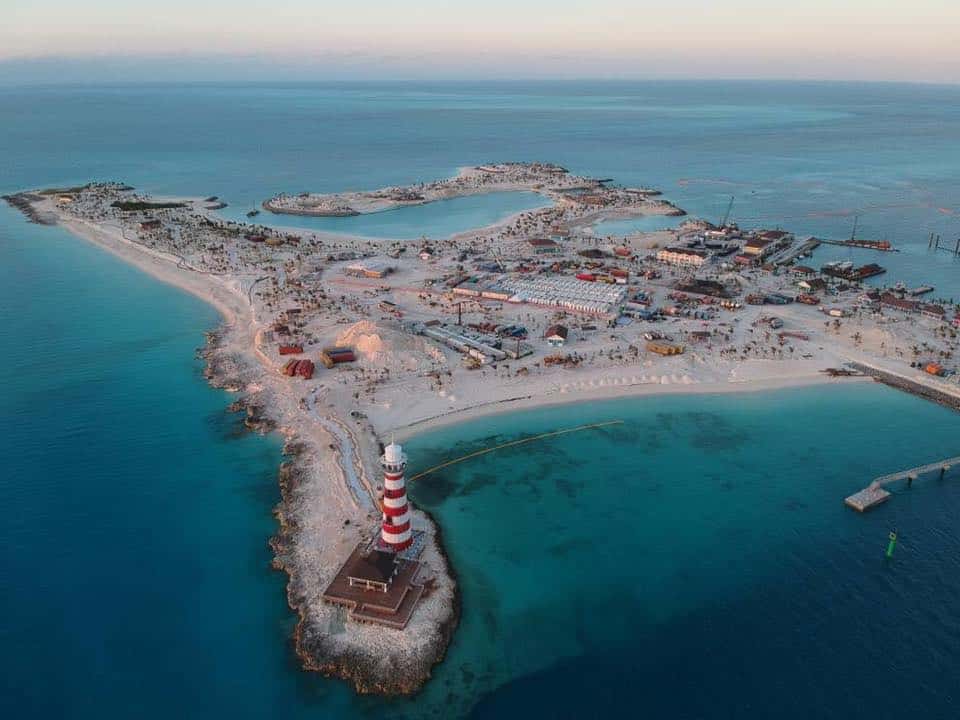 Why the Delay?
MSC Cruises said in a statement, First, despite Hurricane Dorian and the demobilization of 600 workers, the Company took measures to remain on track and deliver the project on time. However, in the weeks that followed, further adverse weather conditions with strong winds and heavy swell caused several days of interruptions and created additional delays. This included heavy weather in early November which required part of one of the beaches to be further reinforced.
Secondly, last-minute issues with the leveling of the sand in certain areas of the island, the completion of the second breakwater and the landscaping aspects to be fully in line with the Company's exceeding environmental criteria, have created further last-minute operational issues that could impact the guest experience.
Ocean Cay Reserve is located in the Bimini Island chain, 65 miles east of Miami, Florida.