MSC Cruises detailed its schedule for winter 2022-2023 on Thursday morning, which includes 21 ships sailing to destinations in 85 countries.
The winter season will include two brand-new ships. In the Caribbean, MSC Seascape will sail from PortMiami for the first time on December 11, 2022, offering two different seven-night itineraries.
The company's first liquefied natural gas-powered vessel, MSC World Europa, will be based in the Middle East, starting with a mini-cruise on December 20, 2022, before beginning a regular schedule of seven-night voyages.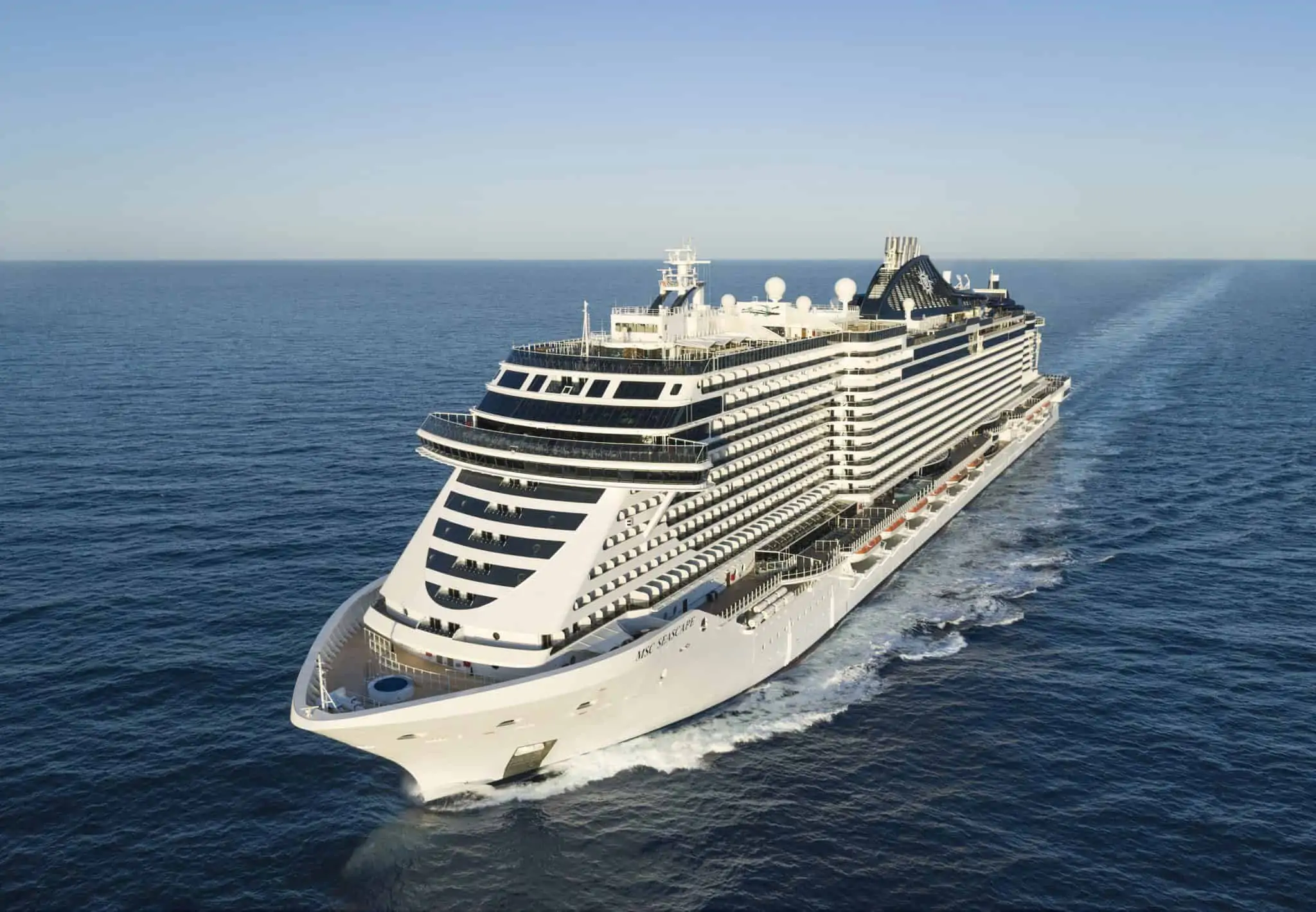 Caribbean
MSC Seascape will begin her inaugural season on December 11 from Miami, offering two different Sunday to Sunday cruises. The eastern Caribbean route will call on San Juan, Puerto Plata, Nassau, and MSC's private island Ocean Cay. The western itinerary will visit Cozumel, Grand Cayman, Ocho Rios, and Ocean Cay.
MSC Meraviglia will sail from Port Canaveral on October 13, offering three to seven-night cruises with destinations including Nassau, Ocean Cay, Costa Maya, Cozumel, and Belize City.
MSC Divina will cruise from PortMiami on three to 10-night itineraries. Each sailing will call at Ocean Cay, along with varying ports including Roatán, Belize City, Costa Maya, Ocho Rios, Cartagena, Colon, and Puerto Limon.
MSC Seaside will sail from Martinique on seven-night voyages to destinations including Guadeloupe, St. Lucia, Barbados, Grenada, and St. Vincent and the Grenadines.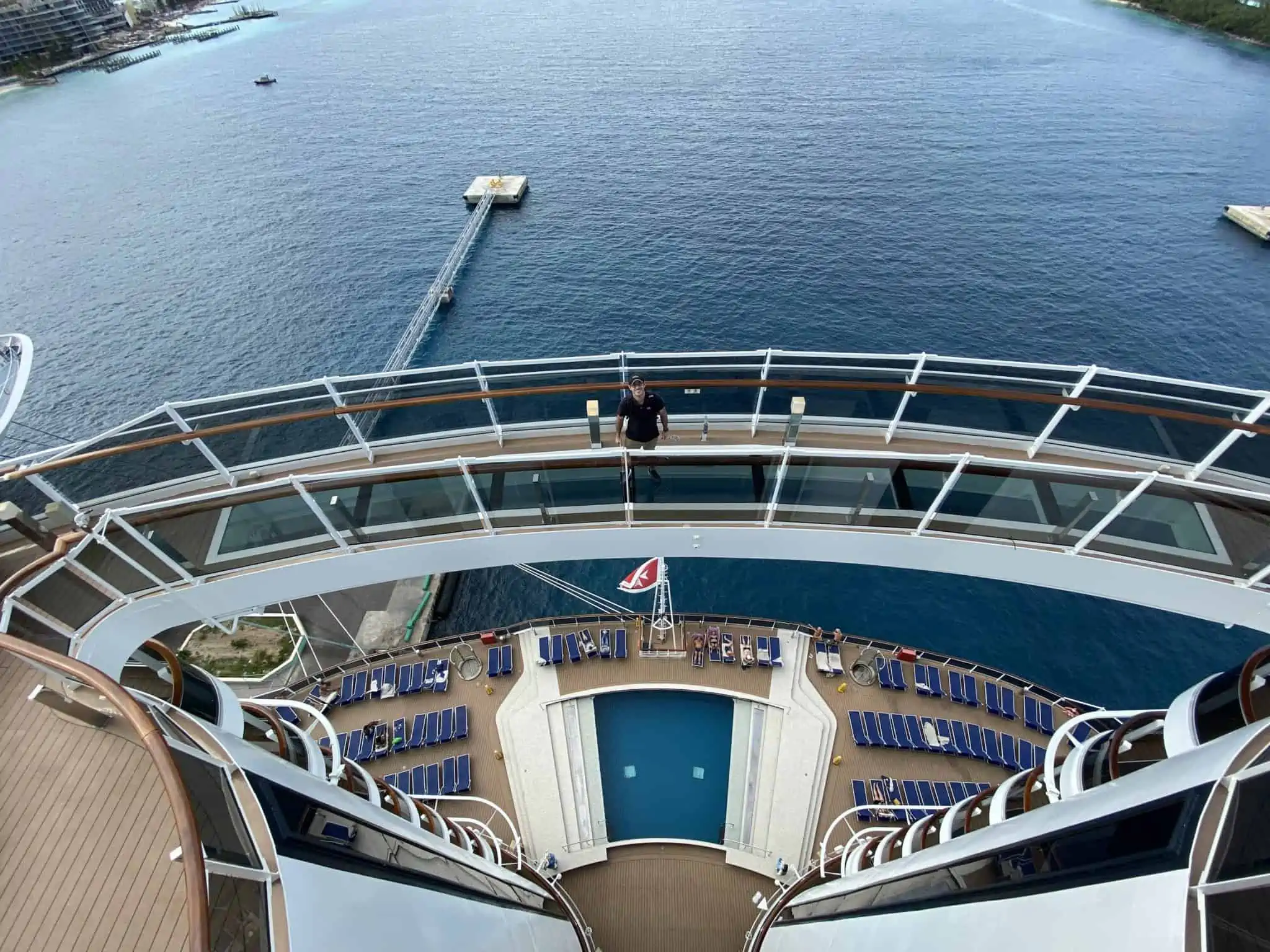 Western Mediterranean
MSC Grandiosa will offer seven-night cruises from Genoa, Civitavecchia (Rome), and Palermo, Italy; Valetta, Malta; Barcelona, Spain; and Marseille, France.
MSC Virtuosa will sail from Genoa, La Spezia/Florence, and Naples, Italy; Palma de Mallorca and Barcelona, Spain; and Marseille, France.
MSC Lirica will offer longer 11-night cruises from Genoa, Civitavecchia, and Messina, Italy; Rhodes, Greece; Limassol, Cyprus; Haifa, Israel; and Heraklion, Greece.
MORE: Celebrity Launches New Pre-Cruise Hotel Program
South America
MSC Seashore will offer a brand-new seven-night itinerary visiting Maceio, Salvador, and Buzios, with local guests having the opportunity to embark in Salvador.
MSC Seaview will homeport for the first time in Rio de Janeiro from December to March. The ship will offer three to eight-night cruises with itineraries including destinations such as Buzios, Ilhabela, Ilha Grande/Angra dos Reis, Ilheus, Salvador, Uruguay, and Argentina.
MSC Fantasia will homeport in Santos, offering a range of three to seven-night cruises with calls including Ilha Grande, Buzios, Ilha Grande/Angra dos Reis, Montevideo, Punta Del Este, and Buenos Aires.
MSC Armonia will focus on southern Brazil, homeporting in Itajai/Santa Caterina and bringing guests on seven-night cruises to Uruguay, Argentina, and Ilhabela.
MSC Musica will homeport in Buenos Aires and sail to Ilhabela, Rio de Janeiro, Buzios, and Ilha Grande/Angra dos Reis.
Middle East
MSC World Europa will be based in Doha for the FIFA World Cup Qatar 2022. After that, the ship will operate a mini-cruise on December 20 before beginning a schedule of seven-night cruises from Dubai, visiting Abu Dhabi, Dammam/Al Ahsa Oasis, and the island of Sir Bani Yas.
MSC Opera will also sail from Dubai to Abu Dhabi and Sir Bani Yas, as well as Muscat and Khasab in Oman.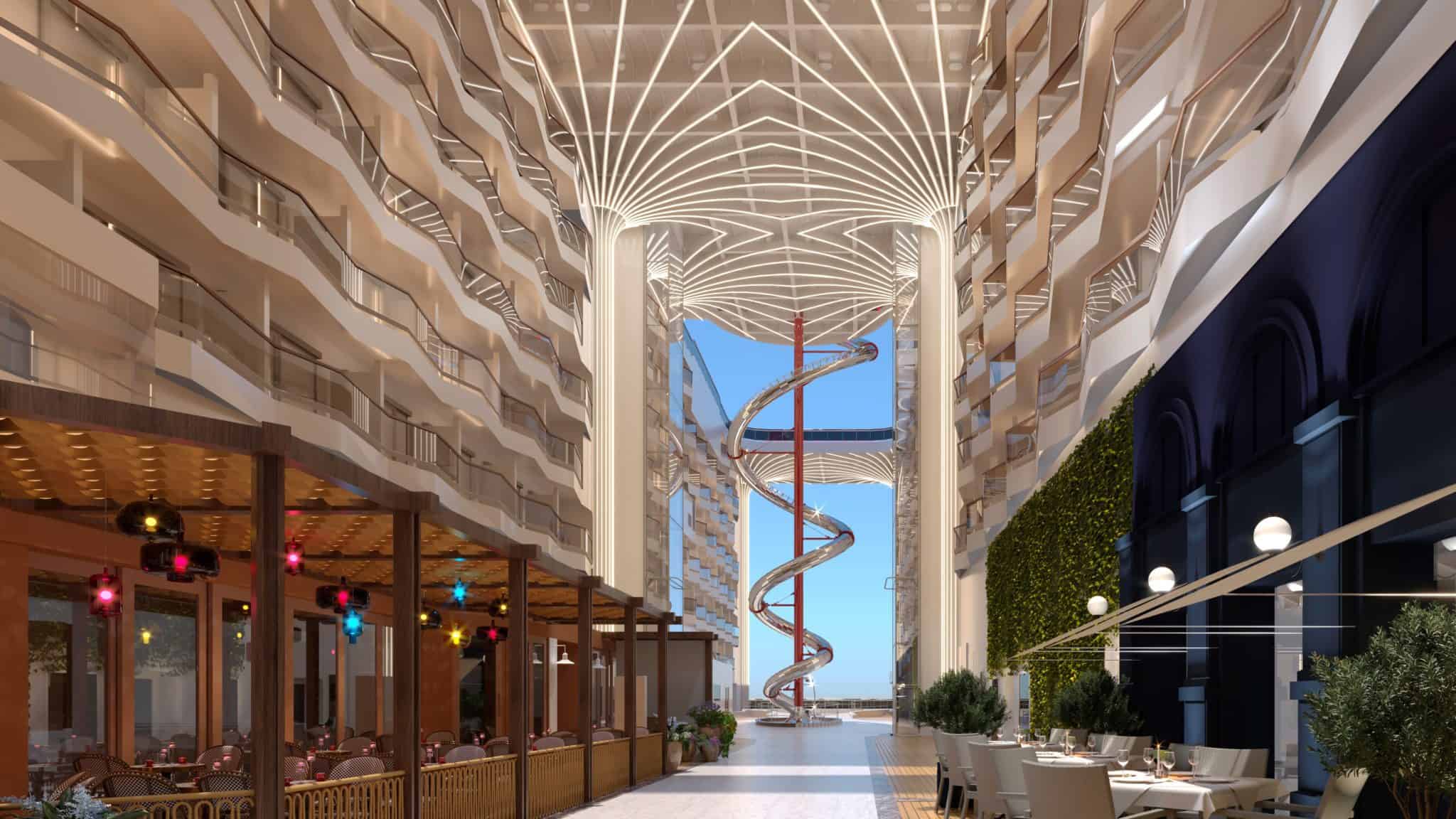 South Africa
MSC Sinfonia will homeport in Cape Town, South Africa starting December 2022, sailing the west coast to Mossel Bay, Walvis Bay, and Luderitz.
MSC Orchestra will be based in Durban, South Africa, visiting Pomene and Portuguese Island/Inhaca Archipelago, Walvis Bay, and Cape Town.
MSC World Cruise
MSC Magnifica and MSC Poesia will both sail the MSC World Cruise 2023. The two ships will host over 5,000 guests for a journey around the world, departing from Civitavecchia and Genoa on January 4 and 5, respectively.
Both will visit Marseille one day later, and Barcelona on January 7. Once the two ships cross the Mediterranean Sea, they will part ways in the Atlantic Ocean.
MSC Poesia is sold out, but there are still limited cabins available on MSC Magnifica.
Other Information
Bookings are open for most of the winter 2022-2023 sailings, with itineraries for MSC Preziosa, Splendida, and Bellissima coming soon.
Bookings for all cruises through the end of the winter 2022-2023 season will be covered by MSC's flexible Cruise with Confidence promise. Those who book before March 31, 2022 will be able to reschedule their cruise free of charge up to 48 hours prior to sailing for any reason.
All MSC cruises are currently open to vaccinated guests, and this will continue to be the case for winter 2023.
READ NEXT: Azamara Opens Additional Segments for 155-Night World Cruise