The MSC Grandiosa will set sail again in the western Mediterranean on Sunday, January 24th, following a month-long pause. The ship was the first to start operating in southern Europe last August, but was forced to take a break when the Italian government tightened travel restrictions in the pre-Christmas period.
As the number of active cases in Italy has declined in recent weeks, the government has loosened the rules again.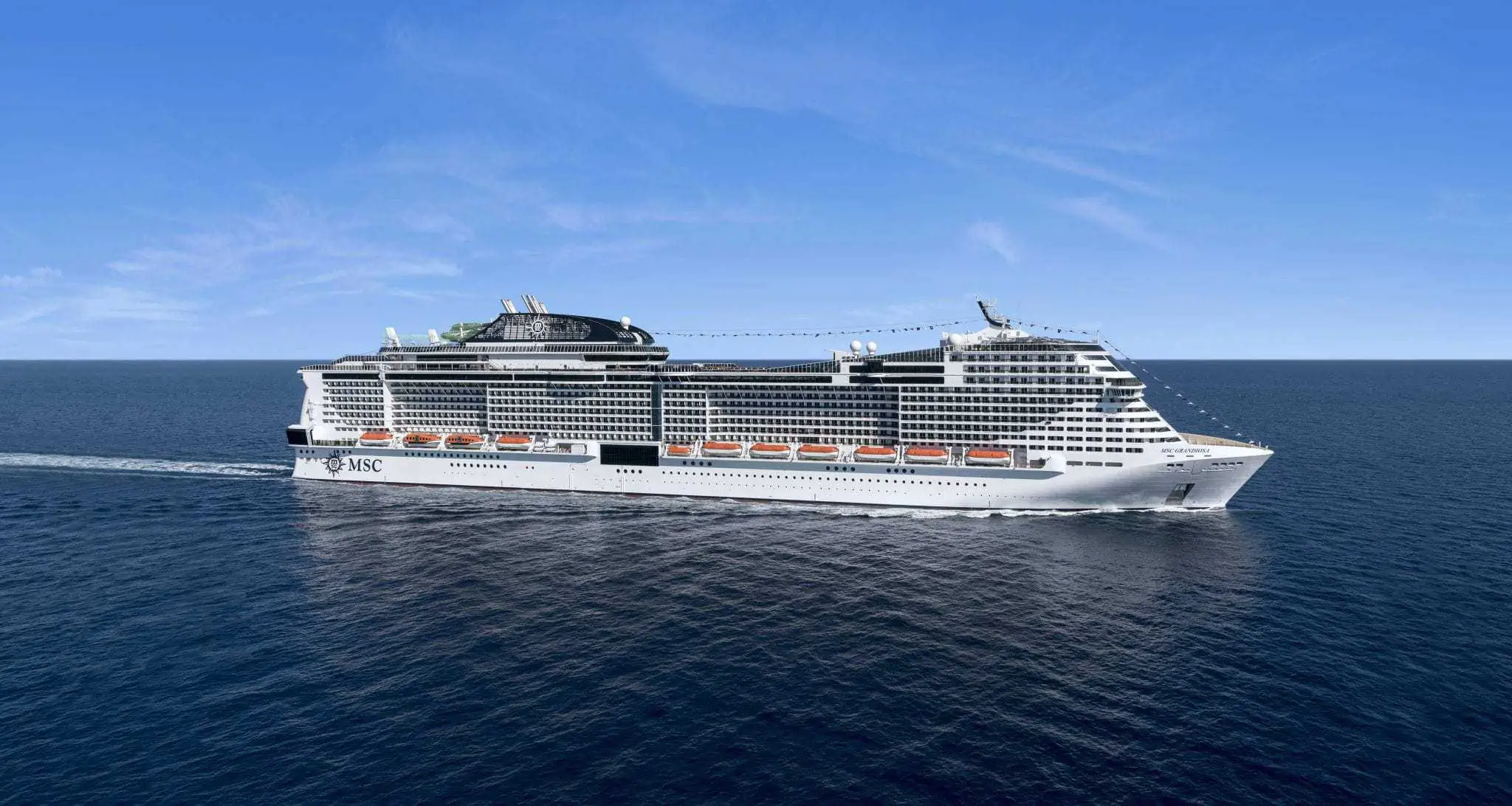 A press statement from MSC Cruises read: "Following the latest ministerial decree issued by the Italian government and related updated health measures, the company's flagship will resume her planned weekly cruises leaving every Sunday from Genoa, Italy and calling on other Italian ports of Civitavecchia, Naples, and Palermo, as well as Valetta in Malta.  
While cruises departing from North American ports have been suspended since March 2020, MSC was able to restart last summer with two Italy-based ships. The line worked closely with government officials to develop comprehensive health and safety protocols, both on the ship and during shore excursions.
READ MORE: Europe-Based MSC Cruises Plans Cruising's Biggest Expansion
"The latest ministerial decree authorised the resumption of cruise operations under the protection of the unique health and safety protocol that had been developed with and authorised by the Italian health, transport and safety authorities last summer," the MSC statement added. "Since then, MSC Cruises has safely welcomed over 30,000 guests on board its two ships based out of Italy."
As the world's largest privately-owned cruise line — and one with a massive expansion plan over the next several years — MSC hopes to use the knowledge gained in Europe to streamline its North American restart once guidelines from the U.S. Centers for Disease Control & Prevention are finally made clear.
"We're leveraging the fact that we were the first ones to start operating in Southern Europe to set the tone on how to operate a safe cruise," Ken Muskat, EVP and COO of MSC Cruises (USA) told Cruise Industry News.
It is expected that many of the initiatives MSC has taken, including universal testing, social distancing, closely-monitored excursions, and shorter itineraries, will be part of North American rules as well.
READ MORE: 15 Tips for Visiting Ocean Cay MSC Marine Reserve
When it can restart here, MSC will have three ships based in the Florida ports of Miami and Port Canaveral. Initial plans are for short cruises of three, four, and seven nights, with MSC's private destination Ocean Cay MSC Marine Reserve playing a key role. The line says the same health and safety protocols will be in place on the island as they are on its ships.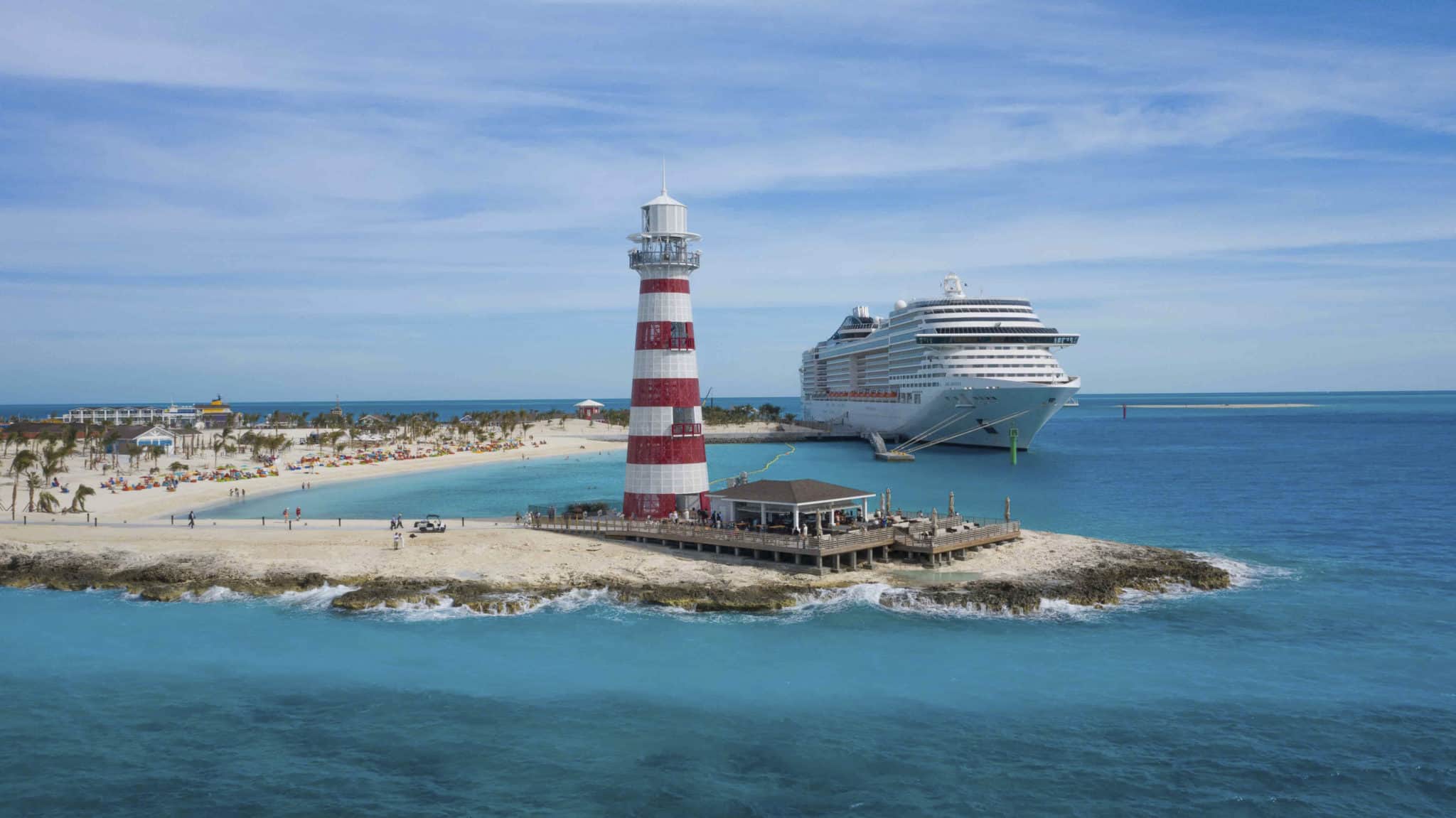 Unlike some other private islands, Ocean Cay, which opened in December 2019, features programming that extends late into the evening, adding diversity to the experience. As well as sunning, swimming, and water sports during the day, evening events including a Bahamian-style Junkanoo parade and a dazzling light show projected from the island's lighthouse.
READ MORE: MSC Cruises Releases Summer 2022 Schedule
Geneva, Switzerland-based MSC Cruises is planning the largest single expansion in the industry, with a dozen ships on order from 2021-2027. These include four 5,400-passenger, liquefied natural gas-powered mega-ships, the largest ever for a Europe-based cruise line. The plan represents a massive investment of $11.3 billion dollars and will add nearly 45,000 berths to the line's fleet.
Late this year, MSC plans to begin sailing the MSC Seashore from Miami. The brand-new, 4,560-passenger ship promises the highest ratio of outdoor space per guest in the company's fleet.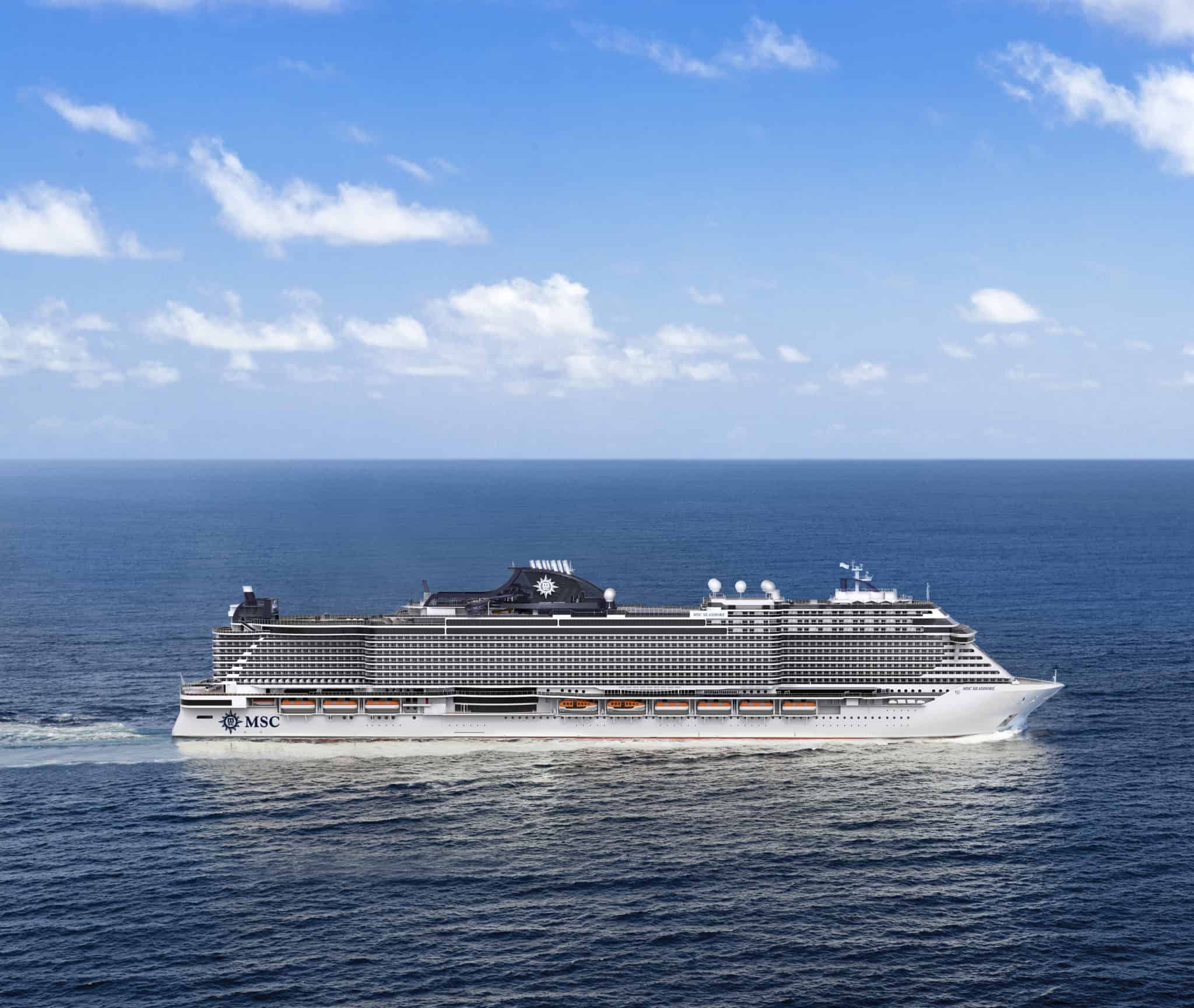 MSC has suspended cruises from U.S. ports through March 31, 2021. At present, its first scheduled voyage is a three-night sailing out of Port Canaveral on April 1, with a stop at Ocean Cay.