After years of growing excitement as a parade of ever more innovative and thrill-packed ships joined the global fleet, cruising was riding a wave entering 2020. Then in March, the industry ran aground on the shores of a global health crisis.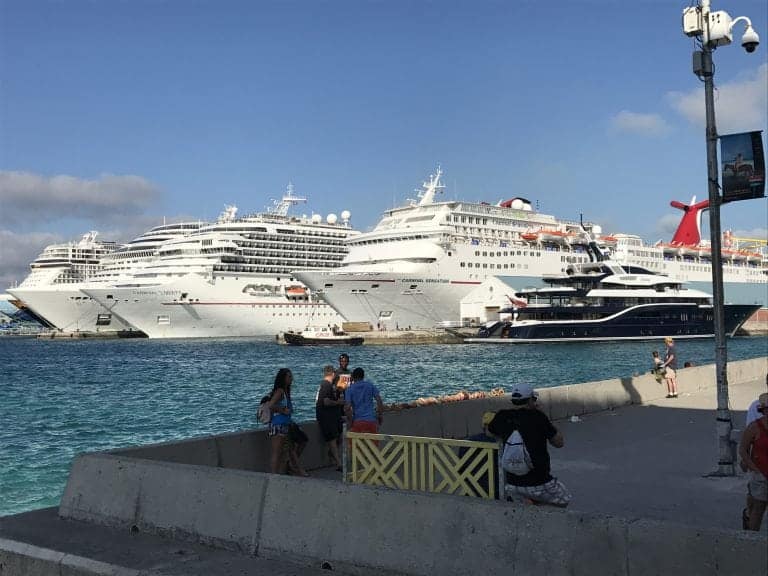 Instead of breathless coverage of the next-big-thing to hit the water, for much of 2020 the media focus was on cruise lines cutting costs and preserving cash by selling or scrapping older ships. Many of the new vessels delivered and expected to debut last year — 16 of them in total — have yet to sail with paying passengers.
But there's a bright side to months of darkness, as cruise lovers wait impatiently for conditions to allow a restart of one of the world's most popular vacation options. Those new ships delivered in 2020 will debut someday soon — this year, with any luck — and there are 30 more ships scheduled for delivery in 2021.
The Order Book For MSC Cruises Really Stands Out
Looking ahead, one company really stands out — Geneva, Switzerland-based MSC Cruises. Founded in Italy in 1989, MSC is owned by the Mediterranean Shipping Company, the world's second-biggest container shipping operator.
READ MORE: Everything You Need To Know About MSC Cruises
MSC is the world's largest privately held cruise line, and the fourth-largest cruise company in the world, behind Carnival Corporation, Royal Caribbean Group, and Norwegian Cruise Line Holdings. In 2017, MSC had a 7.2 percent share of all passengers carried worldwide. It's big, and by 2027 MSC will be a whole lot bigger.
The line is planning the largest single expansion in the business, with a dozen ships on order from 2021-2027. The new ships represent a massive investment of $11.3 billion dollars and will add nearly 45,000 berths to the MSC fleet.
Although MSC is is traditionally better known in European markets, in recent years the line has made a big effort to appeal to North American travelers, especially since the splashy arrival of MSC Seaside in Miami back in 2017. That ship was specifically designed for North America, and heavily promoted to American and Canadian cruisers.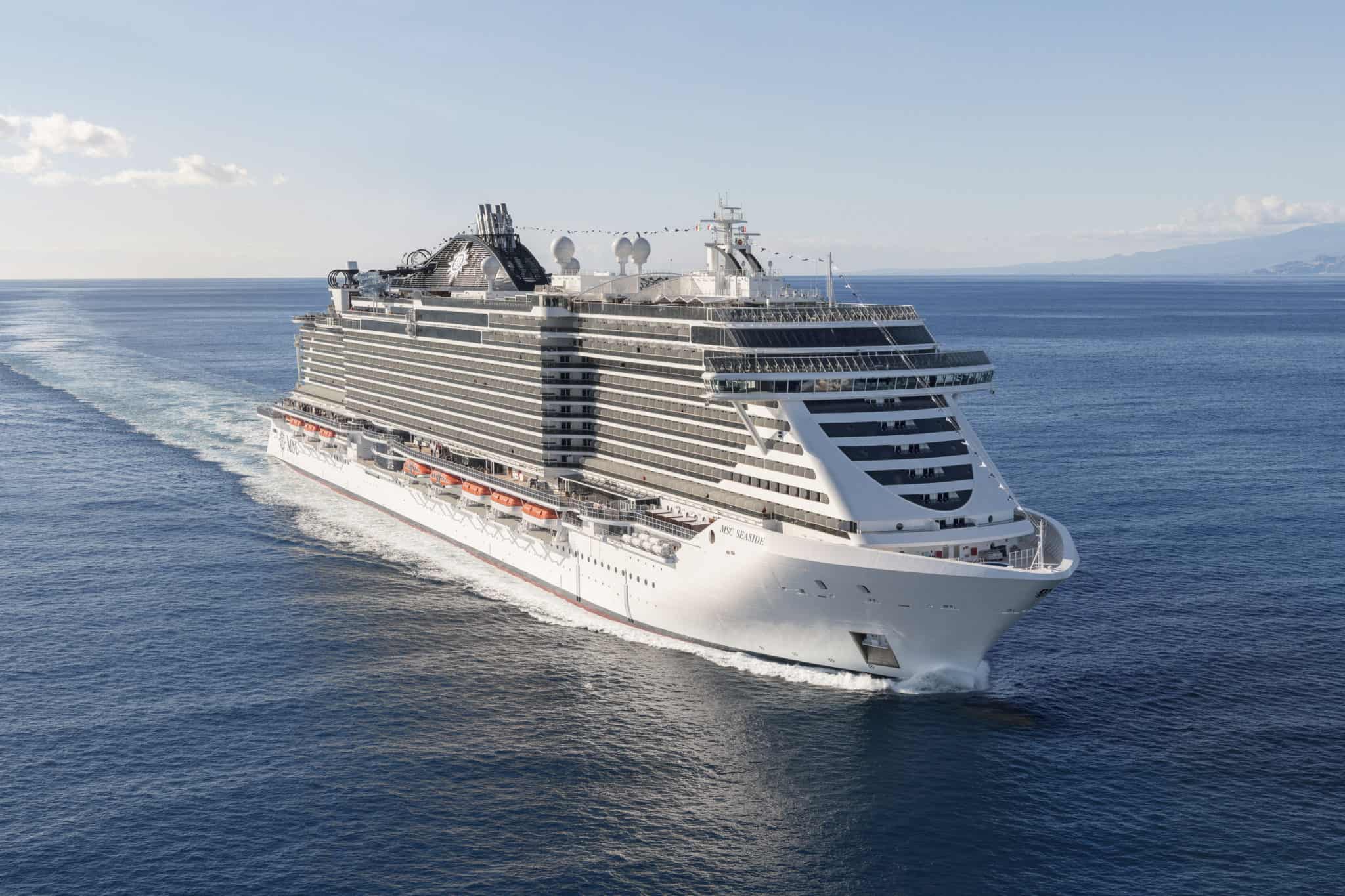 As Cruise Radio Editor Doug Parker wrote last year, there remains "a definite European influence and international flavor to MSC sailings." This is most evident in the cuisine, the art and decor, and the entertainment, including performances by Cirque du Soleil troupes.
But MSC's ships also come with many of the bells, whistles, and amenities of similar-sized ships of U.S.-based cruises lines, and at very competitive fares. And for a growing segment of North American travelers, the European ambience and healthy mix of international guests is an attribute rather than a drawback.
MSC Is Poised And Ready For An Industry Restart
With pandemic relief on the horizon thanks to new vaccines, the return of cruising is growing closer. MSC is poised to benefit, with the 4,888-passenger, 177,100 gross ton MSC Virtuosa due to arrive in the second quarter, followed by the 4,560-passenger, 169,380 gross ton MSC Seashore this summer. That's $2 billion worth of new cruising hardware right there.
Looking ahead, MSC's plans include four smaller ships: 1,000 passenger, 64,000 gross ton vessels that will make up a new and as-yet-unnamed "ultra-luxury" brand. These will provide service and amenities on the level of MSC Yacht Club, an upscale, ship-within-a-ship enclave currently offered on several MSC vessels.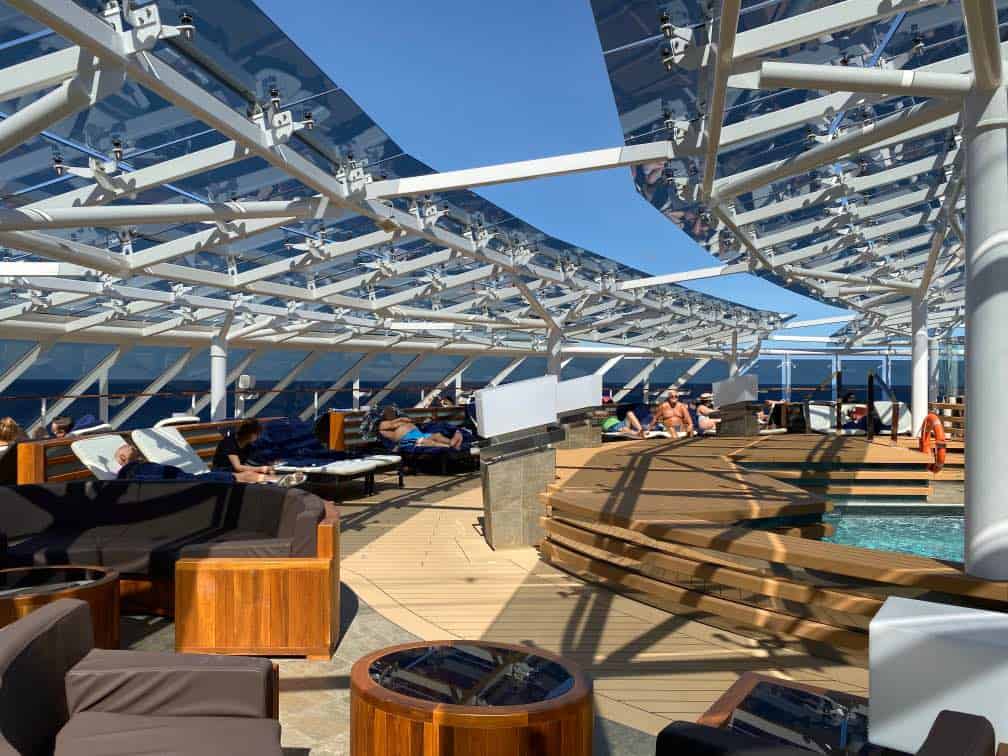 The order book also features four 205,700 ton, 5,400-passenger mega-ships, starting with MSC World Europa, scheduled for delivery in May 2022. On arrival, these will be the biggest vessels ever operated by a European cruise line and among the most mammoth cruise ships in history.
The World Europa and her three "World Class" sisters will be powered by clean-burning liquid natural gas, as will another Meraviglia Plus Class vessel, due to debut in 2023.
READ MORE: MSC Cruises Releases Summer 2022 Schedule
With sustainability a high-profile issue, even more so in Europe than North America, MSC Cruises has made a strong commitment to a zero-impact future by investing in new energy solutions and environmental technologies. 
Even today's most advanced environmental technology alone won't get MSC there, so while it works to continuously reduce its environmental footprint, the cruise line is offsetting all CO2 emissions from its fleet through carbon offset projects. On January 1, 2020, the company staked a claim as the first major cruise line to achieve carbon neutral fleet operations.
MSC's environmentally-friendly approach is also demonstrated at the Ocean Cay MSC Marine Reserve, the line's private island in the Bahamas that opened in December 2019.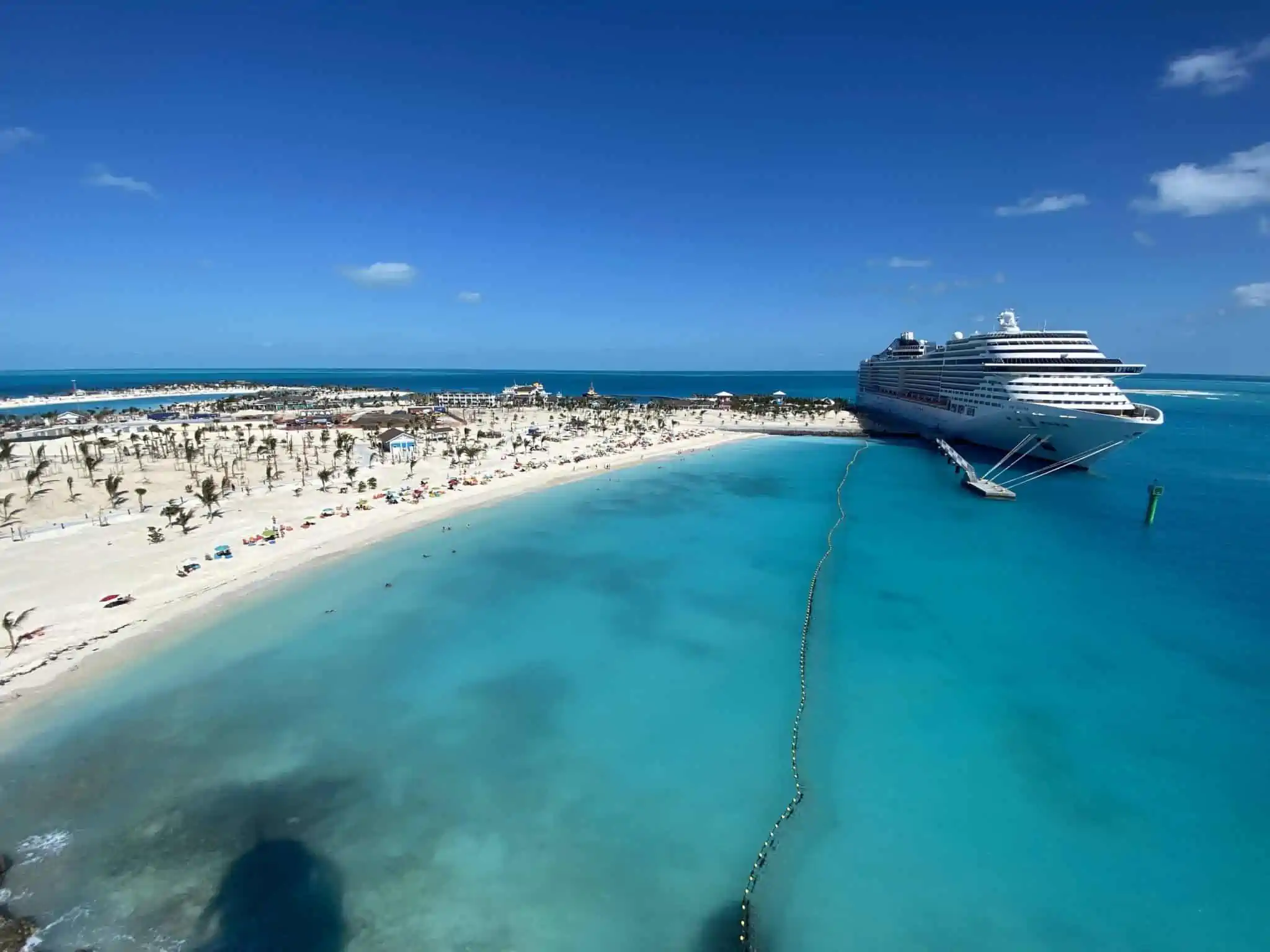 Located just 60 miles from PortMiami, the island was formerly an industrial dumping ground. Cleaning up the area and transforming it into a private destination was a huge undertaking that took two years longer than scheduled.
There are several beaches to choose from, linked by motorized tram, on the 95-acre island. MSC ships stop there for 12 hours, enabling guests to experience beach bliss during the day and a Bahamian-style Junkanoo party in the evening. 
A Headstart to Restart
MSC has suspended cruises from U.S. ports through March 31, 2021. At present, its first scheduled voyage is a three-night sailing out of Port Canaveral on April 1, with a stop at Ocean Cay. 
But the line has a bit of a headstart on some of its U.S. rivals when it comes to sailing under new protocols made necessary by the pandemic. MSC successfully ran a series of safe sailings in the Mediterranean beginning last August, before a second viral wave hit the continent and travel restrictions forced it to pause once again. As of now, some MSC ships in Europe are preparing to carry guests again beginning later this month.