For cruisers accustomed to limited options when it comes to sailing out of the New York City area, Saturday, April 22, will be a very important date. Why? Because that morning, the MSC Meraviglia will welcome guests aboard for the ship's first official sailing out of new year-round home in Brooklyn, New York.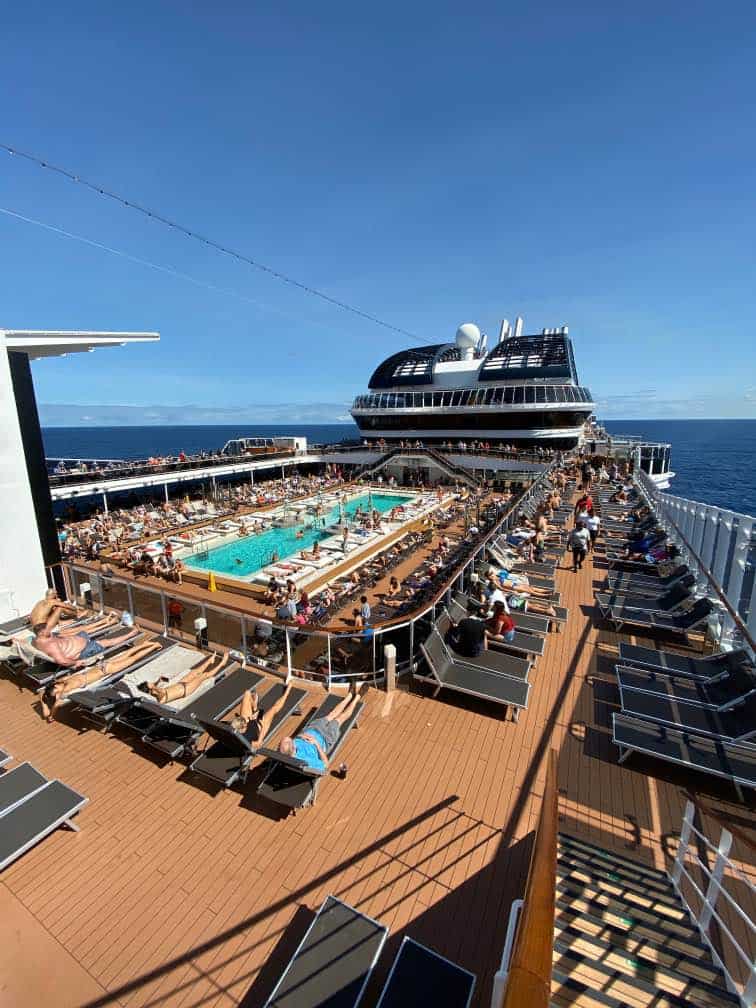 A Major Move for MSC Cruises
Despite being a relatively new player in the North American market, MSC Cruises has been working hard to establish itself as a front-runner. Already, 19 ships comprise the line's current fleet. But the company is dedicated to future expansion, with an eye towards having 23 ships by 2025. On top of that, the line has options in place for six more ships through the year 2030.
Despite being the third largest cruise line in the world, MSC Cruises has yet to achieve the sort of household-name status enjoyed by Carnival, Norwegian and Royal Caribbean… so far. But the company is looking to change that as it continues expanding into North American markets, with MSC Meraviglia becoming its fourth ship to sail out of a U.S. market. (Already, the Seascape, Divina, and Seashore sail out of Florida. Later this year, Magnifica is expected to begin making trips out of Miami.)
Why MSC Meraviglia Is a Good Fit For New York City
Opting to place a ship in New York City year-round is something of a bold move. Several other cruise lines, including Carnival and Celebrity, offer only limited voyages, mostly during the warmer months and into the fall, when Canada-bound leaf-peeper cruises become popular. Clearly, MSC Cruises sees their limited presence as an opportunity for expansion.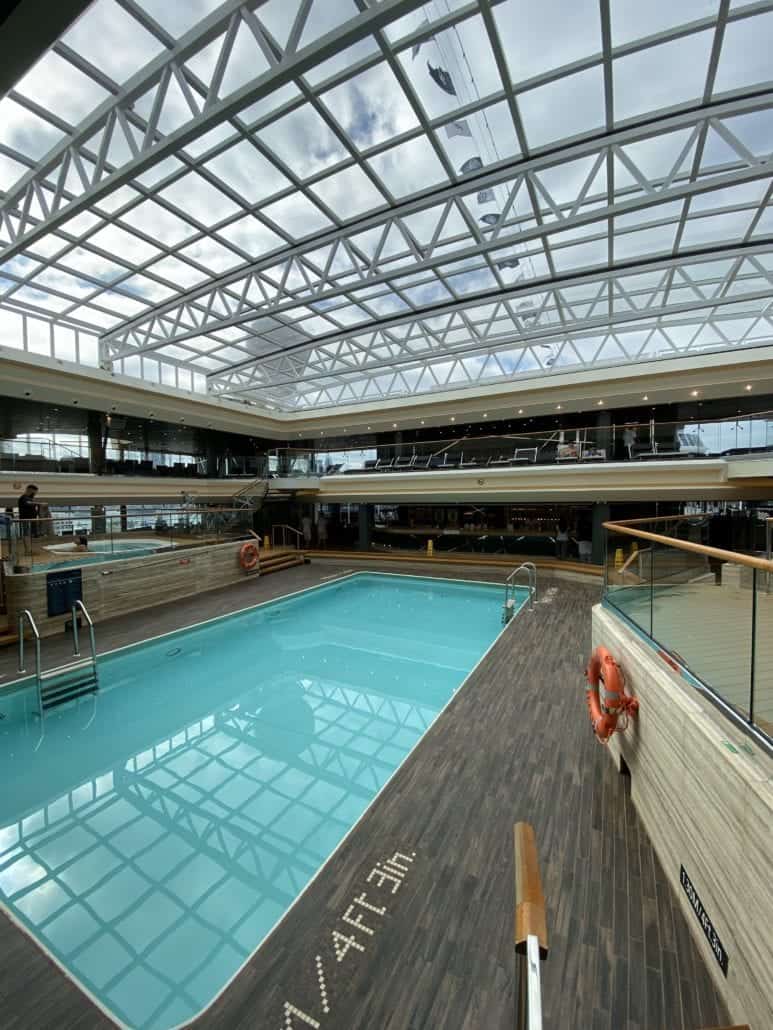 As for the ship which will call the Brooklyn Cruise Terminal home, it seems like a particularly wise choice on several levels. For one thing, Meraviglia features a main pool deck with a retractable roof, making the area accessible in all types of weather.
"Something For Everyone"
MSC's decision to make New York City its third homeport in North America is not a decision that was made lightly, and it will have a major economic impact on the area. The ship's visitors to the area are expected to pump over $100 million a year into the local economy.
Meanwhile, Rubén Rodríguez, President of MSC Cruises USA, said Meraviglia was chosen for numerous reasons, including "her versatility and offerings for a wide variety of climates. She's big and innovative, she offers something for everyone, and now she's more accessible than ever for our guests in and around New York."
This will also give those sailing out of New York City a chance to visit Ocean Cay MSC Marine Reserve, the company's private destination in the Bahamas. Meraviglia — the first in her class — was launched in 2017 by godmother Sophia Loren.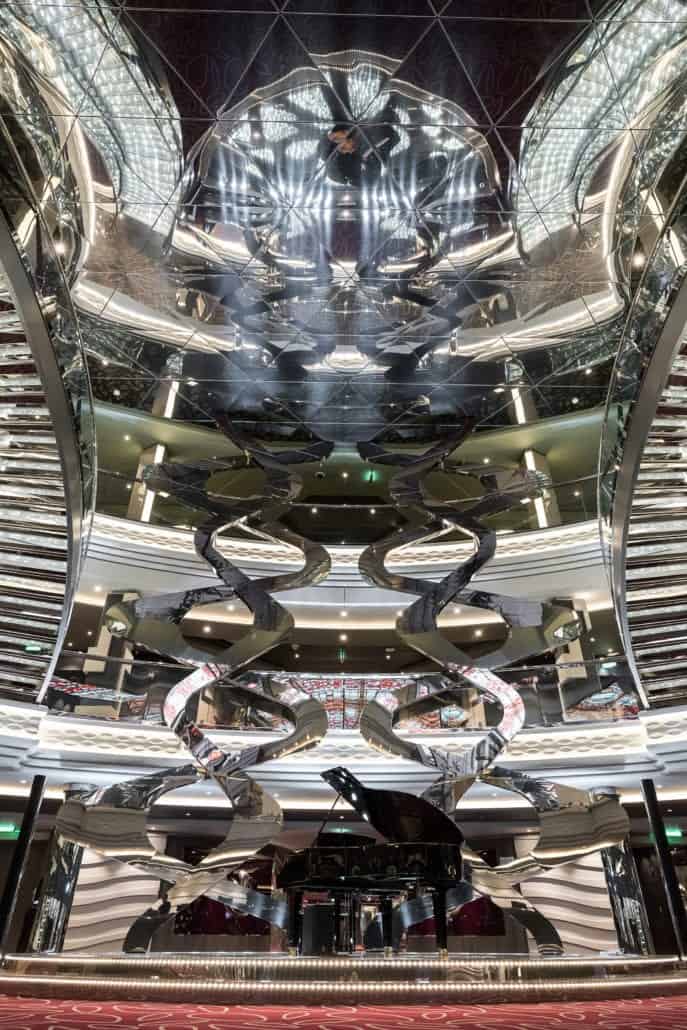 Among her notable features are a promenade which features an LED ceiling that's constantly changing as guests shop, dine, and are being entertained below. The gym is highlighted by floor-to-ceiling windows, and seven different shows are put on in two different theaters. There are 20 bars and 12 restaurants, as well as 10 different stateroom varieties (including cabins specifically designed for solo cruisers). For those looking to enjoy a more upscale experience, Meraviglia offers The Yacht Club, MSC Cruises' take on the ship-within-a-ship concept. Here, guests will be pampered by top-notch service and enjoy a restaurant, pool and bar which is only available to Yacht Club guests.
READ NEXT: MSC Meraviglia Ship Review