MSC Cruises' newest flagship, MSC Virtuosa, has arrived in Southampton, England. The vessel is preparing to welcome guests as the first cruise line to restart cruises in the United Kingdom. Virtuosa's maiden voyage around the British Isles will begin on May 20.
Upon MSC Virtuosa's restart, MSC Cruises will offer guests a choice of three and four-night mini cruises starting May 20. From June 5 onward, the ship will begin sailing seven-night voyages. The week-long sailings will include calls at the isle of Portland and the city of Belfast, as well as offer multiple ports of embarkation in addition to Southampton — including Liverpool and Greenock.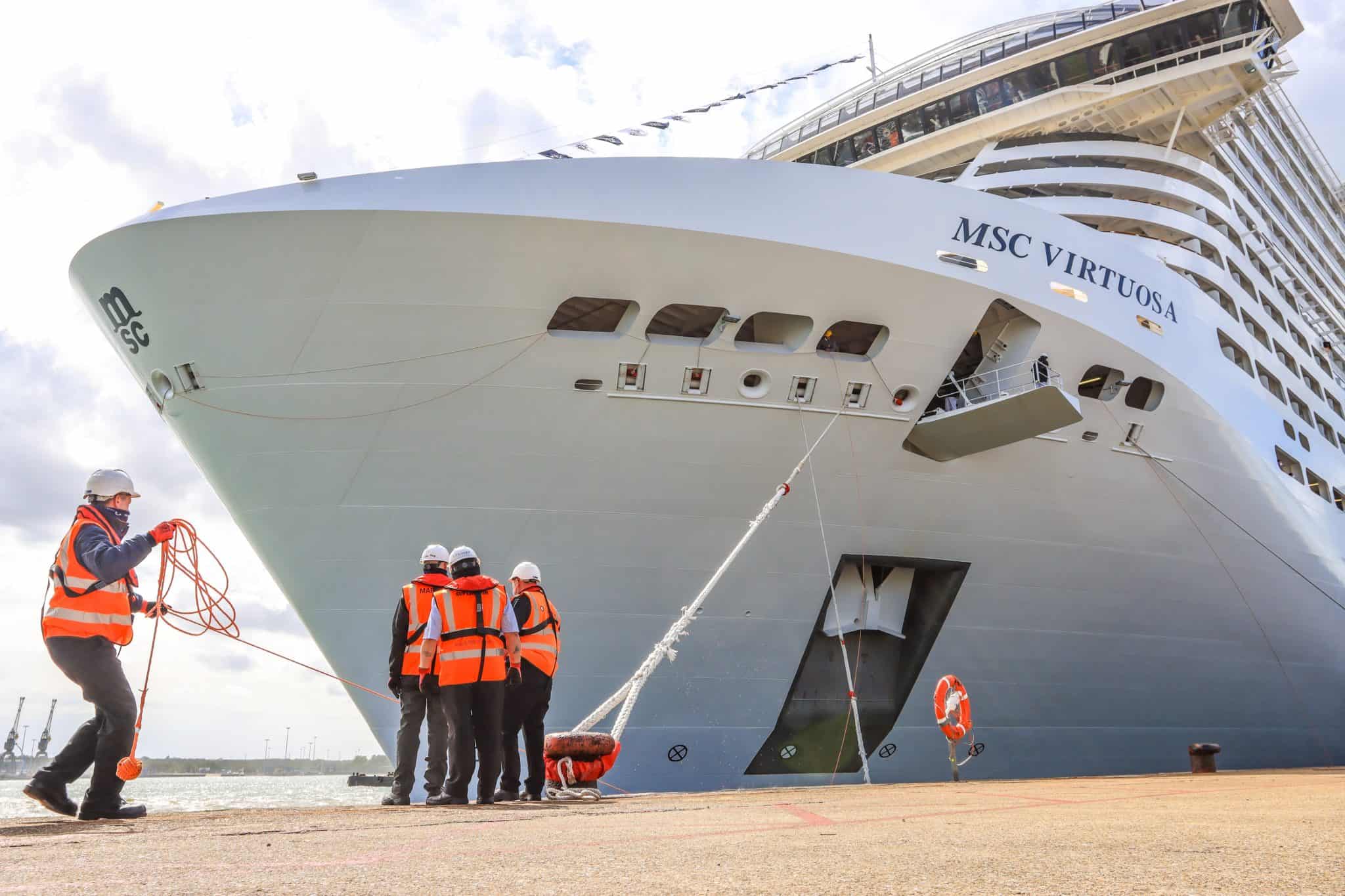 MSC Virtuosa is one of MSC's most innovative and environmentally-advanced cruise ships. The 19-deck vessel will offer British guests an array of fine dining restaurants, world-class entertainment, lots of bars and lounges, a spa and fitness center, a water park, and clubs for toddlers to teenagers. The ship's showstopping feature is its 367 foot promenade with an LED sky dome, the social heart of the ship.
READ MORE: MSC Cruises Begins Crew Vaccination Program in Florida
The brand-new MSC Starship Club will launch on Virtuosa, featuring a humanoid robotic bartender Rob, who shakes up a galactic choice of cocktails for passengers.
In Southampton, MSC Virtuosa will dock at the City Cruise Terminal before moving to the newly-named Horizon Cruise Terminal once it has opened.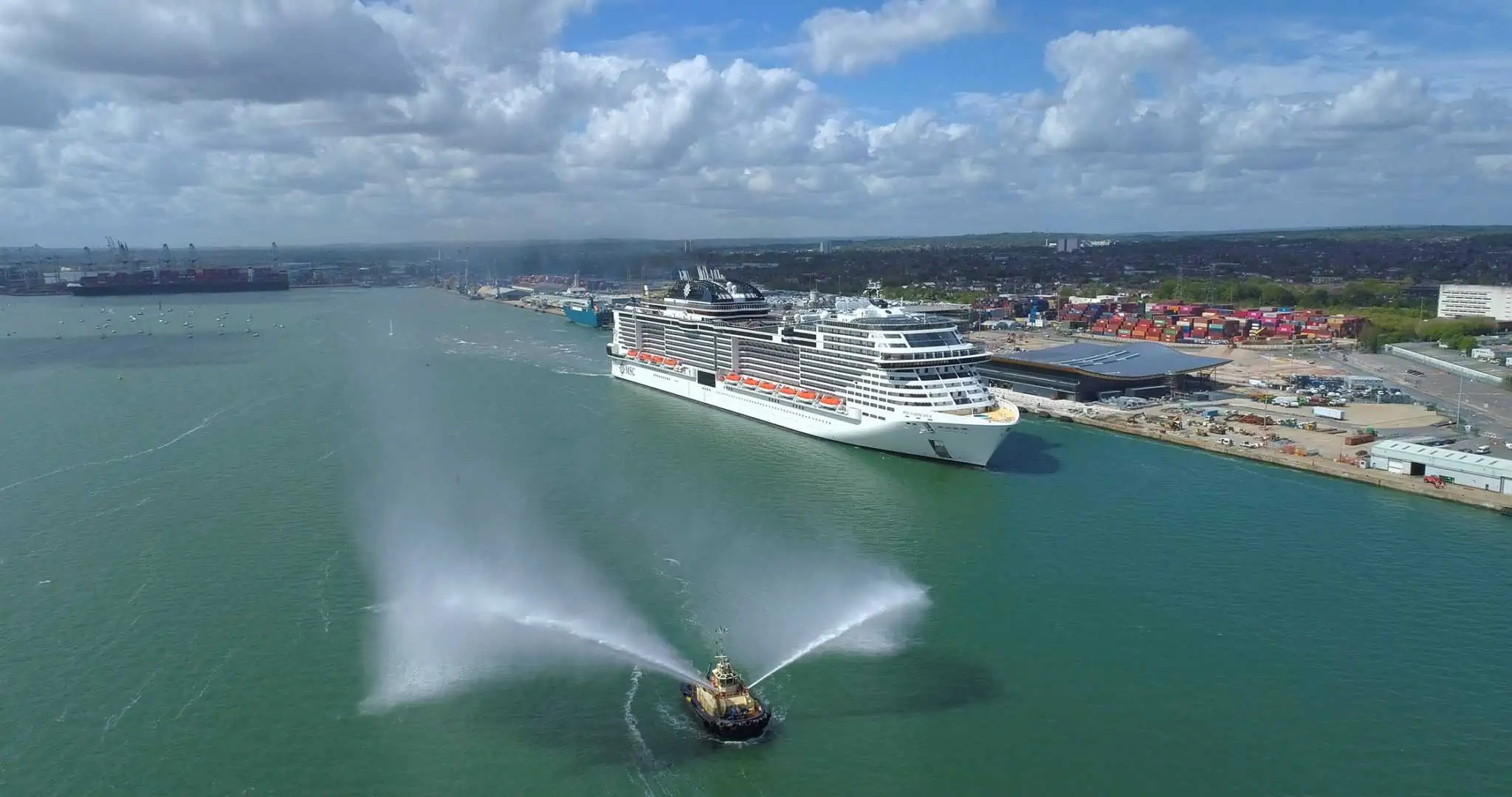 MSC Virtuosa will become the third MSC Cruises ship back at sea when she departs for her maiden voyage on May 20, joining two ships from the cruise line that are already sailing in the Mediterranean: MSC Grandiosa as of August 2020, and MSC Seaside as of last week.
All of MSC's ships operate under its health and safety protocol, which include universal testing upon embarkation, social distancing, the use of masks indoors, daily temperature checks, and enhanced cleaning across the ship.
READ NEXT: Upcoming MSC Cruise Ship To Feature New Bars & Redesigned Restaurants