The first cruise ship to sail from the United Kingdom in 14 months returned to Southampton over the weekend in what was regarded as a very successful voyage.
MSC Virtuosa was originally scheduled to be completed and sail her inaugural voyage in November 2020, but with the pandemic and shipyard delays, it was pushed to February 2021. On May 20, the vessel set sail on her first four-night cruise around the British Isles.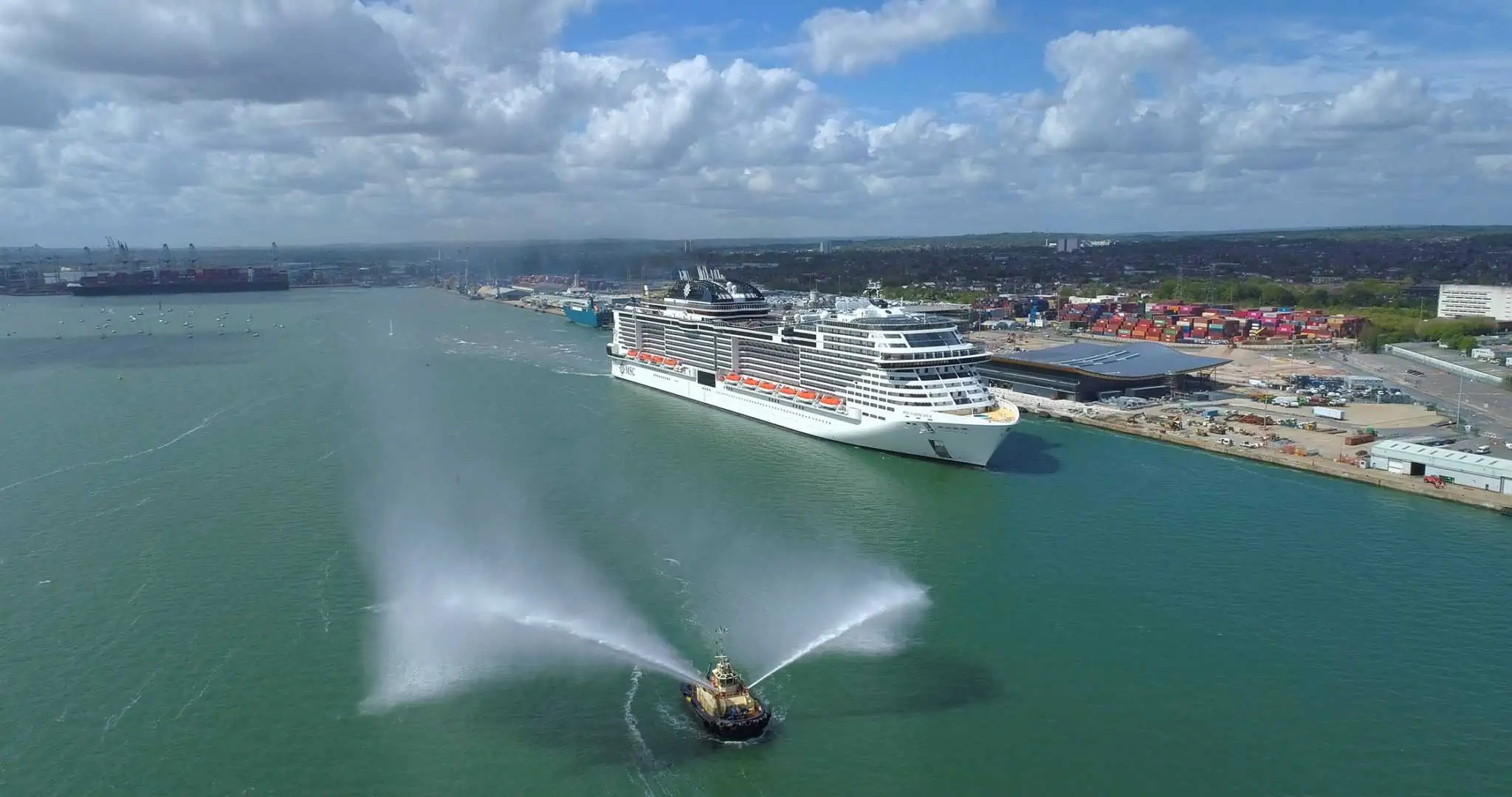 Journalist Dave Monk of the Shipmonk blog told Cruise Radio, "I went up on deck just to make sure we were actually leaving land…. It was just marvelous to see the mooring lines go and for us to actually put a bit of sea between us and the land."
"It was just great to see the ocean out before me again, all that time I've been anticipating that moment…. there I was on the first ocean ship out of Britain."
Virtuosa is now on her second of four inaugural voyages, and is set to begin regular revenue British Isles sailings on June 12.
Sailing during a pandemic is already second-nature to MSC Cruises, as its flagship MSC Grandiosa was the first vessel to set sail in late August 2020, and has successfully carried over 100,000 guests since — incident-free.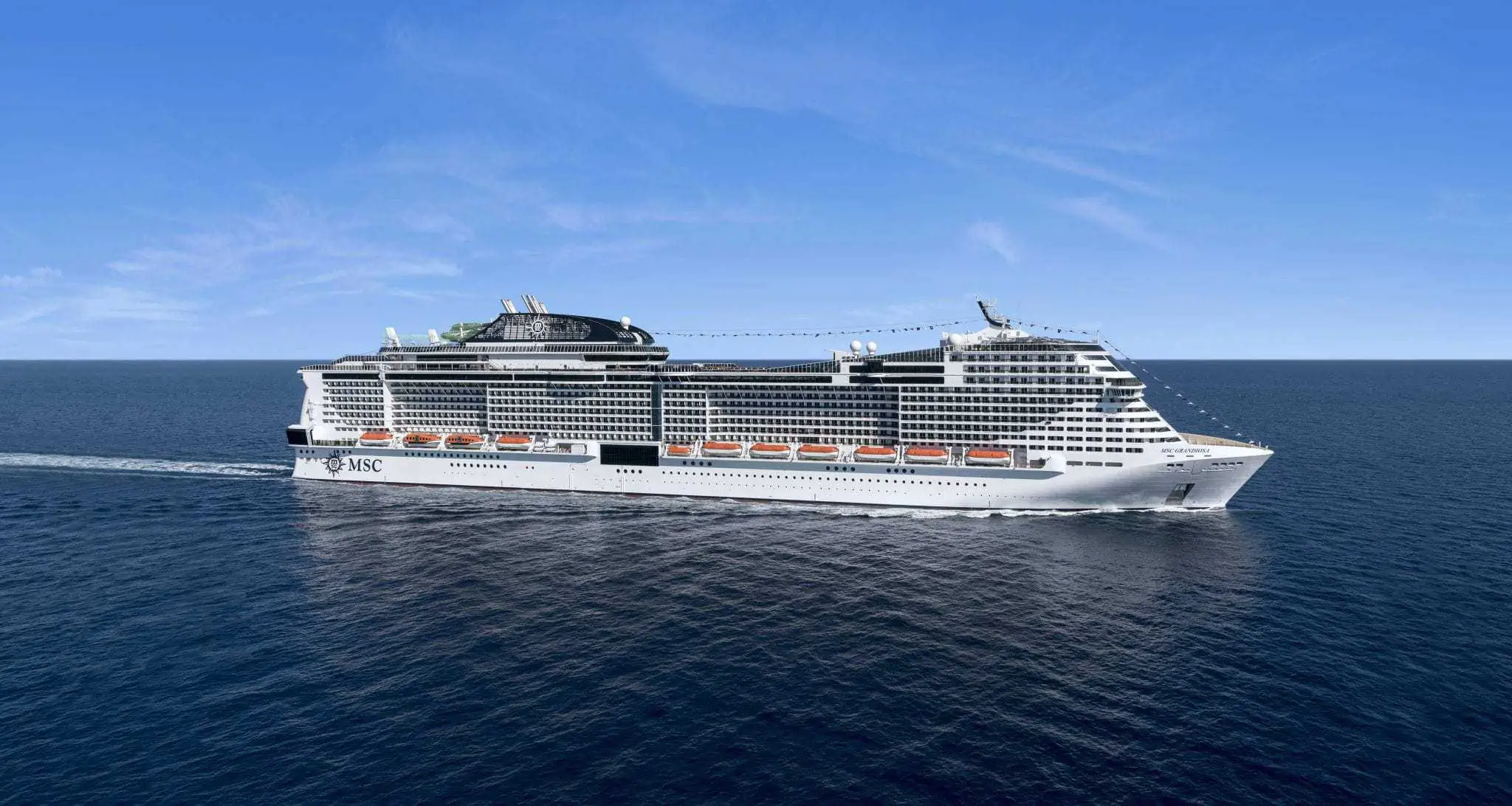 Some of MSC Cruises' safety protocols for its European voyages include swab tests before boarding the ship, social distancing, the use of masks, 100 percent fresh air supply to cabins and public areas, daily temperature checks, new and extensive cleaning methods, and no self-service at the buffet.
Some features of MSC Virtosa include one of the largest water parks at sea, the Starship Club bar with a robot bartender, a spa with thermal suite, Cirque du Soleil shows in a circular-stage theater, an indoor promenade with an LED screen ceiling, and one of the largest swimming pools on a ship.
Restaurants highlights include the French-Vietnamese Indochine Restaurant, Kaito Teppanyaki & Sushi Bar, HOLA! Tacos & Cantina, and Butcher's Cut steakhouse.
READ MORE: Cruise Lovers React to Test Sailings: 'I Can Be Packed In an Hour!' Plus, How to Volunteer