My First Small Carnival Cruise Ship Experience
My first cruise ever was on Carnival Vista, Carnival's biggest ship at the time it debuted. I followed it up with Norwegian Breakaway and then two sailings on Carnival Horizon. So I was a little spoiled by the vast amount of activities these mega-ships have to offer. With all of those big ships, it was time for my first small Carnival cruise ship experience.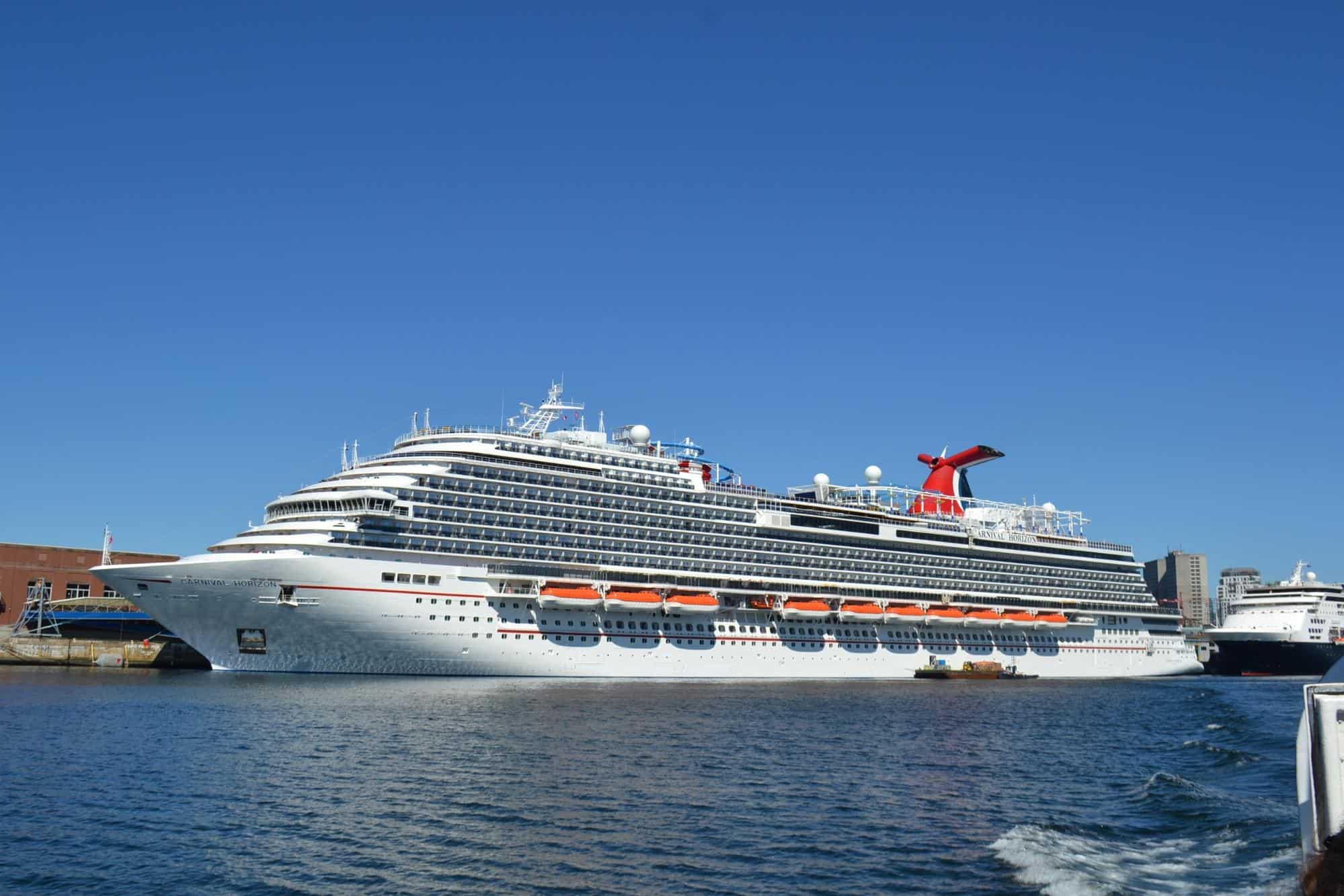 When I got the opportunity to book a cruise on Carnival Inspiration, I was intrigued to see how the experience differed from my previous cruises. I'd be going from the 135,000-ton Horizon to the 70,400-ton Inspiration, among the smallest ships in the Carnival fleet.

MORE: 39 Carnival Horizon Tips
From the cruise terminal, Inspiration didn't seem all that much smaller. The most noticeable difference was that the outside wasn't lined with balconies, but that had more to do with its age than size. (Balcony cruising really wasn't a thing when the older ships like Inspiration and Imagination were originally launched).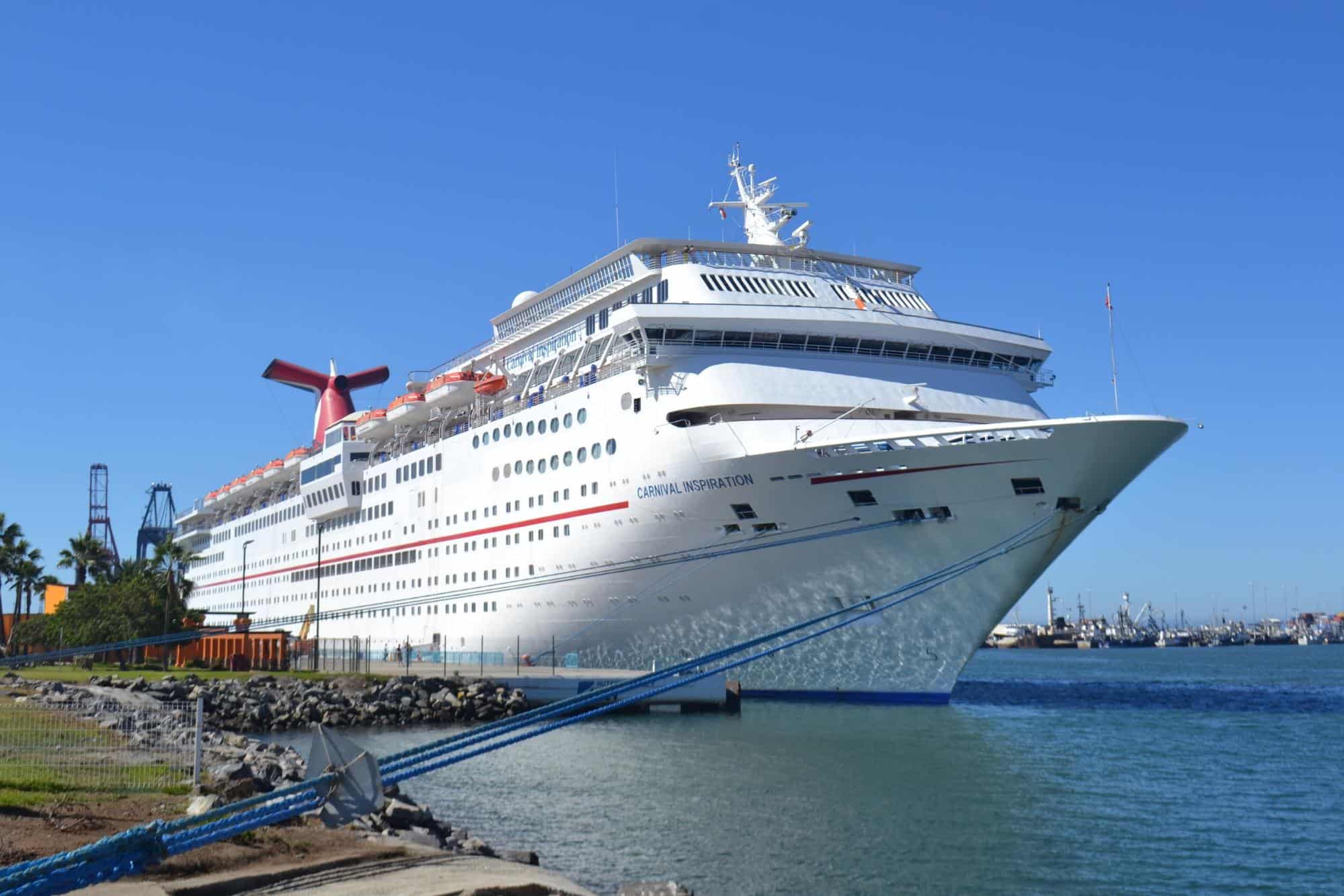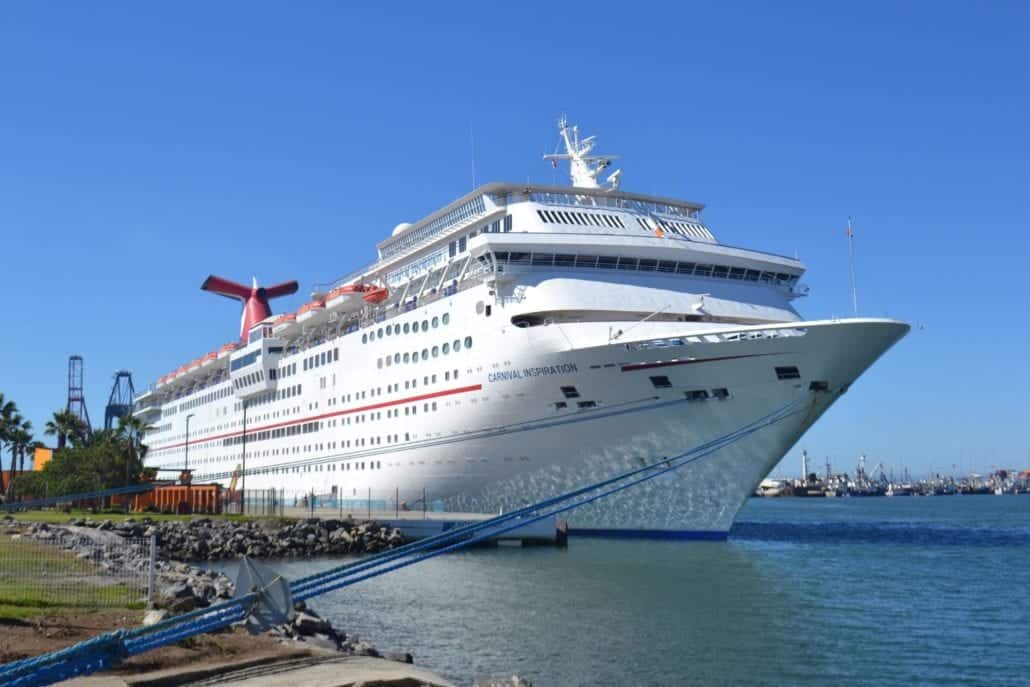 Just like on Horizon, when one boards Inspiration, the first thing you see is the atrium. The lobby only felt a little bit smaller, but a large portion of it was taken up by pretty glass elevators. This was something Carnival cut for the Vista class so that they could put in an IMAX theater.
There are no cabins above the atrium, so there is a beautiful skylight above it. The only thing I missed from the Horizon was the large glass 2-story staircase, but the elevators were equally nice.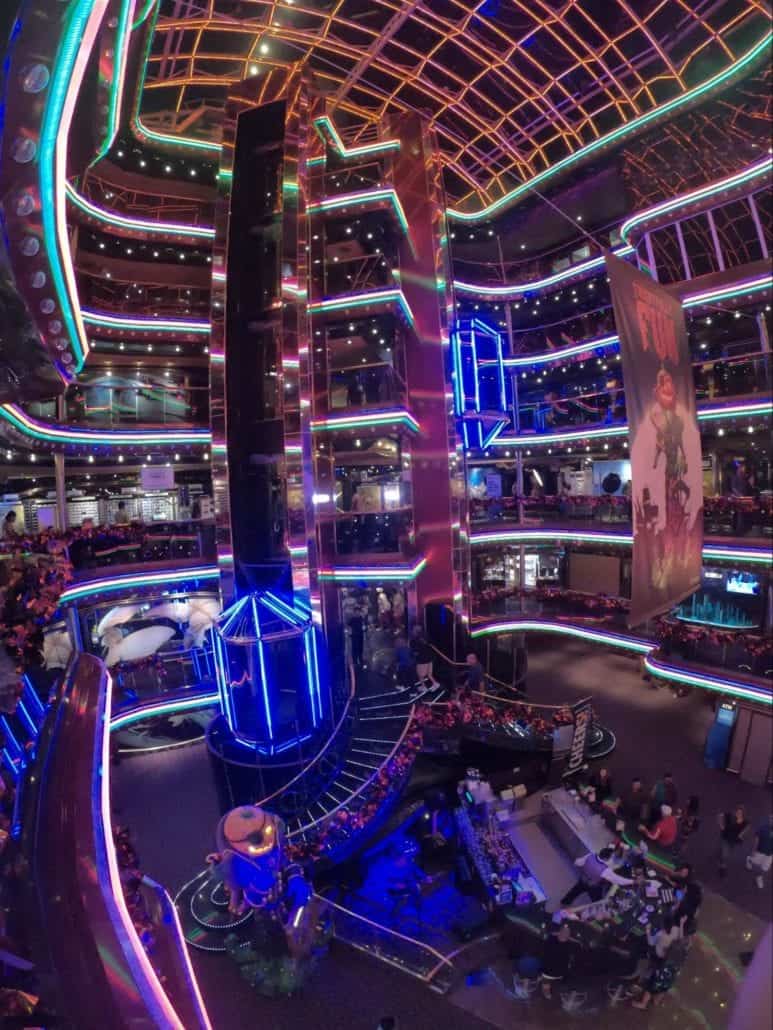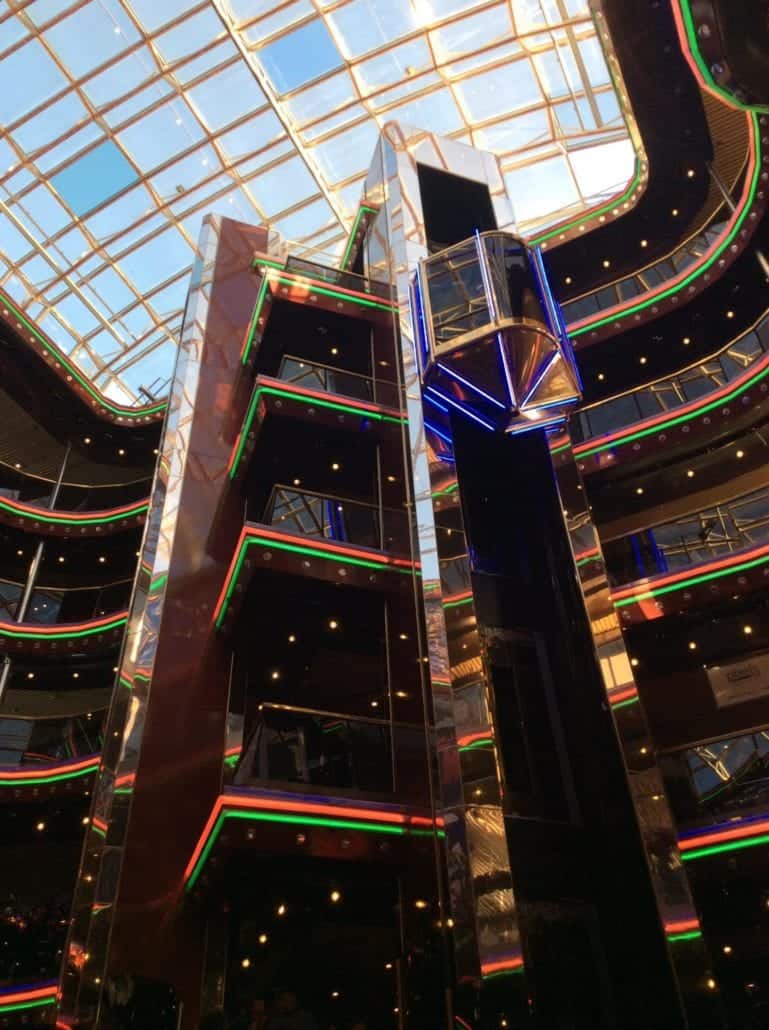 Most of the public areas were similar in size on both ships, making them less crowded on the Inspiration due to having fewer passengers navigating the passageways. There is just one large gift shop on the Inspiration that has more to offer and feels less cramped. 
The dining rooms and theater, while smaller, are appropriately sized for the passenger count on the Inspiration, so they didn't feel crowded. The arcade, however, definitely paled in comparison. This is either a good thing (because kids will spend less of their parents' money there) or bad (because there's less to keep them entertained), depending on your point of view.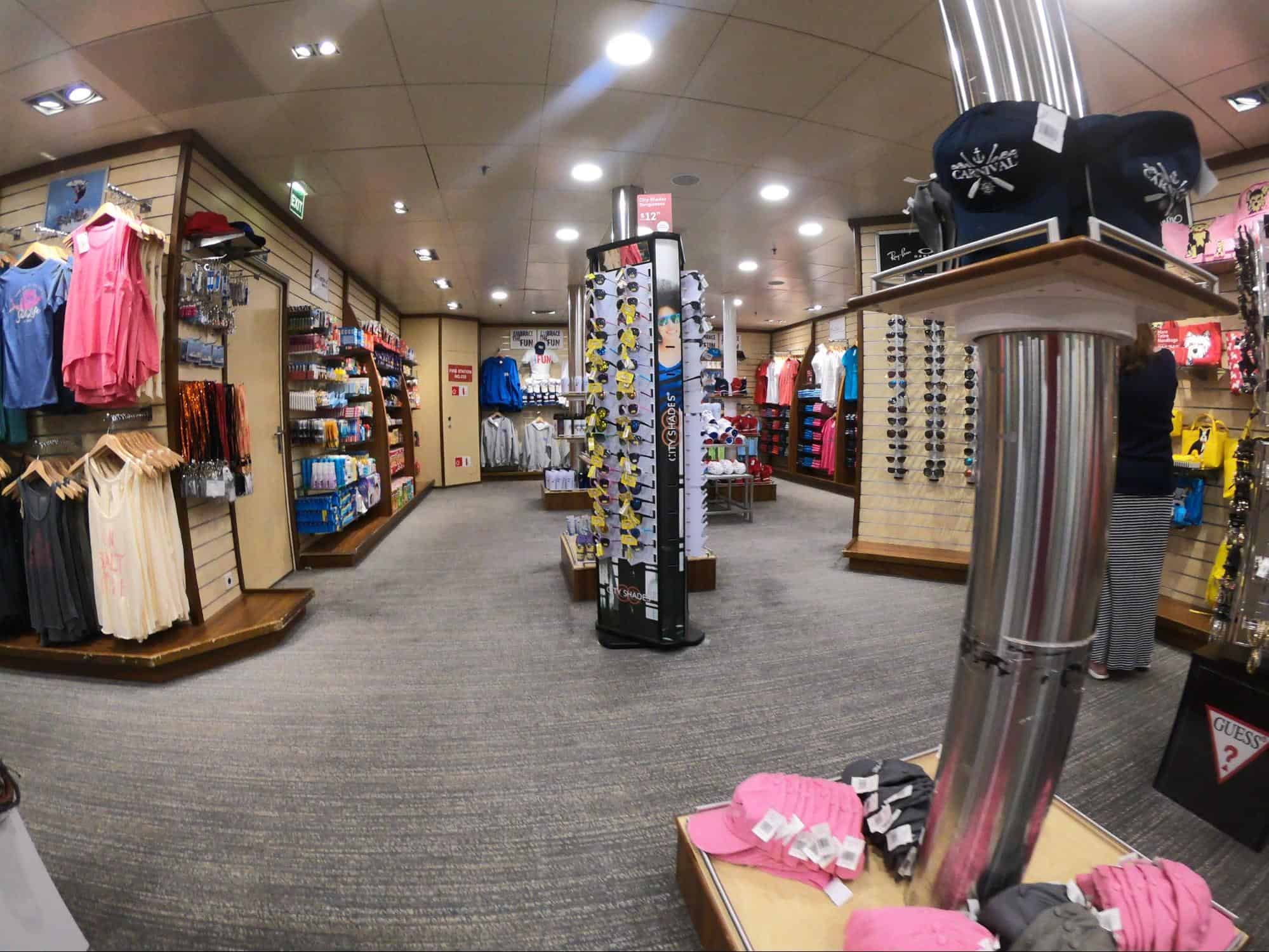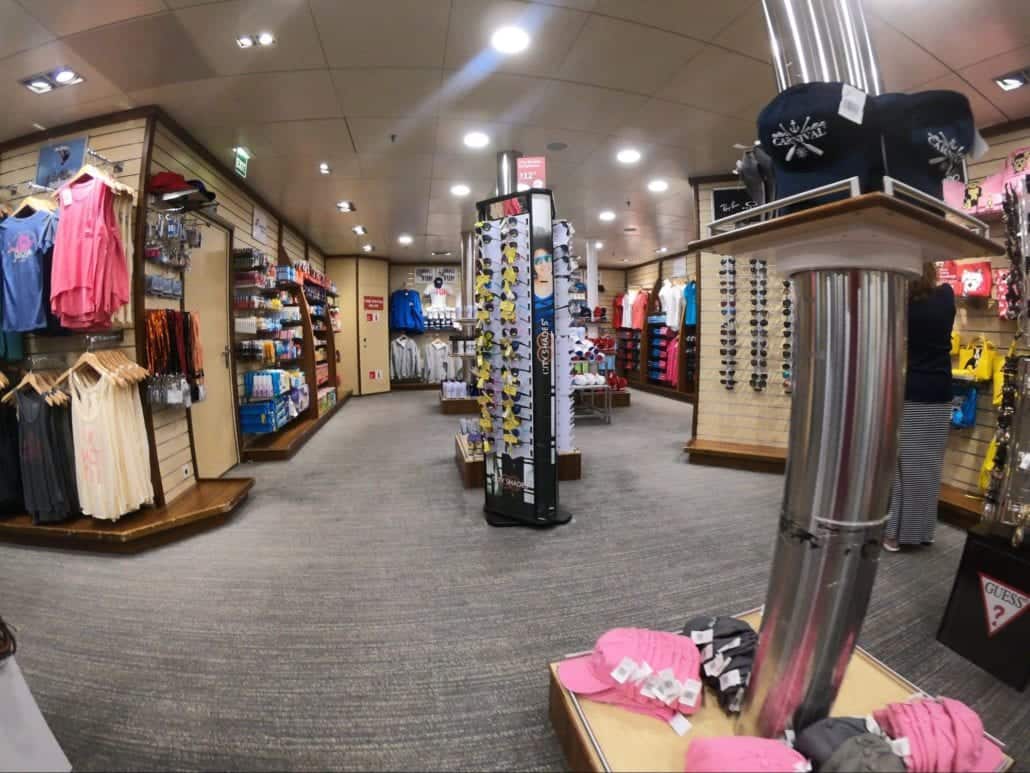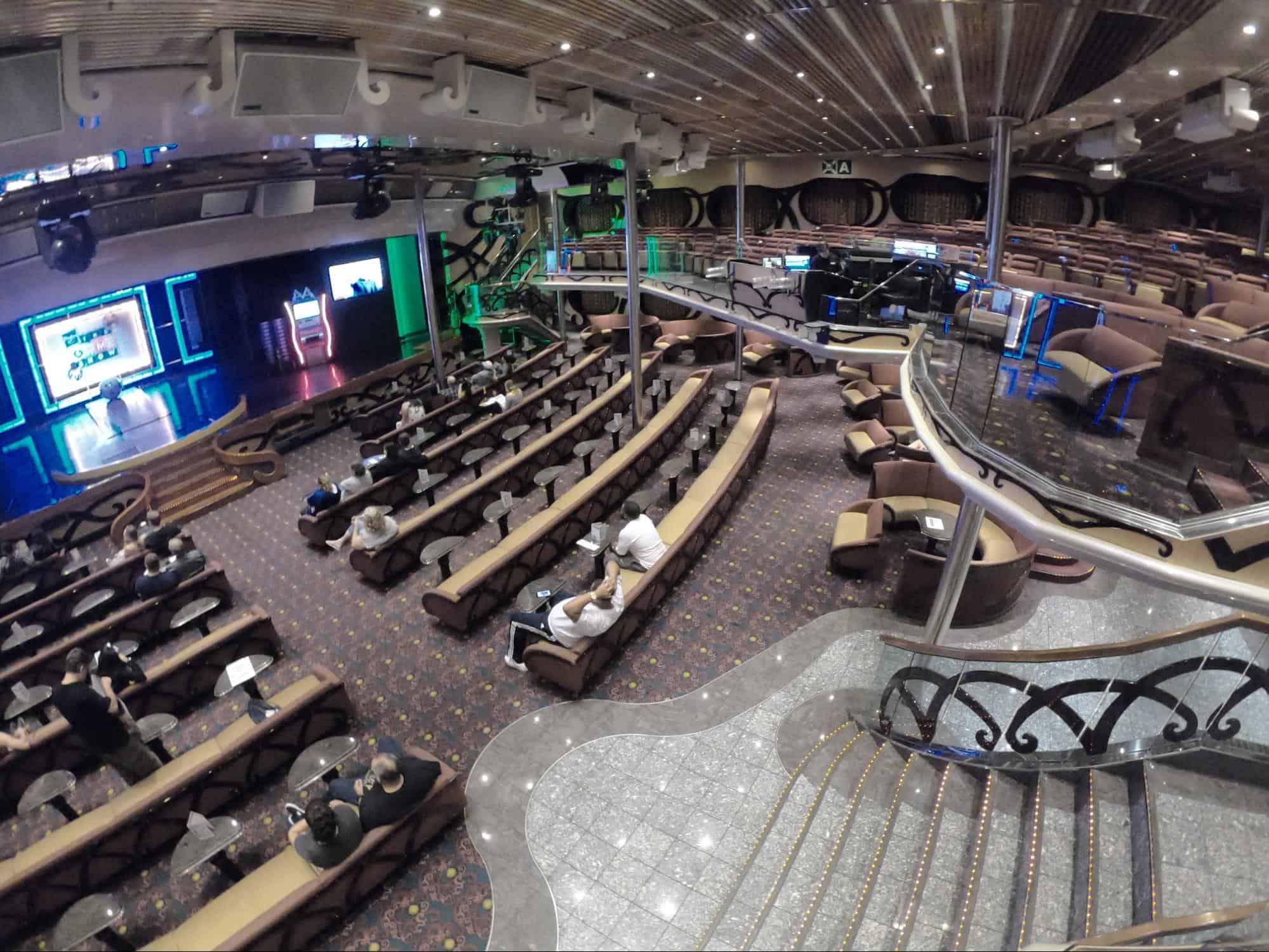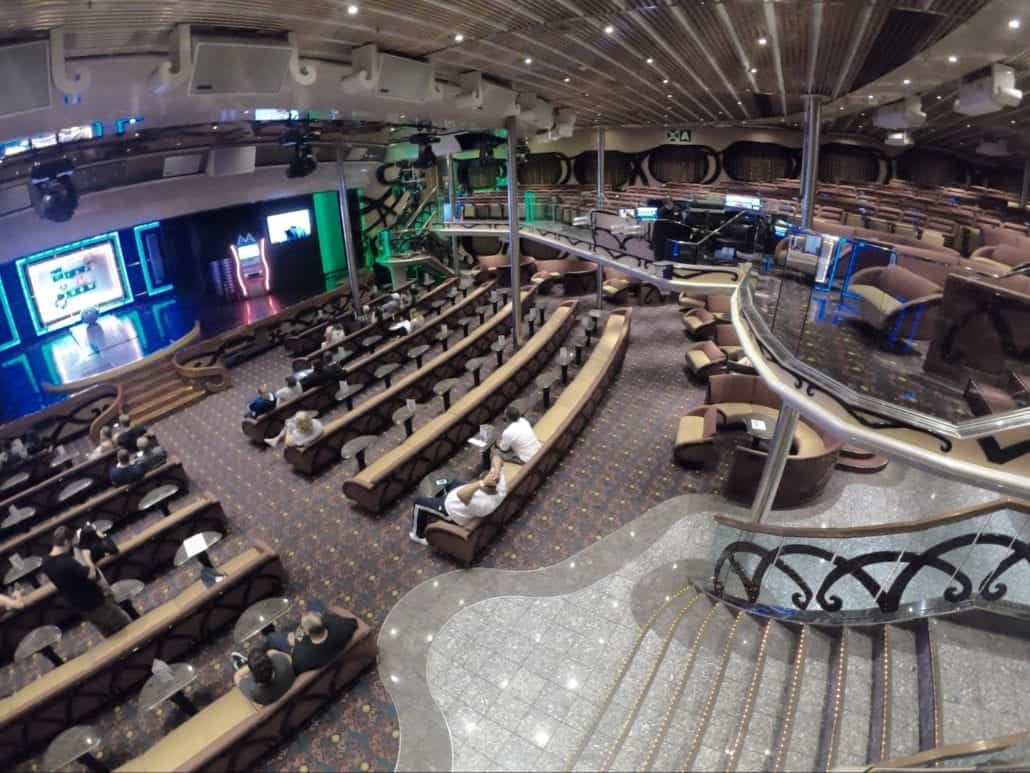 The noticeable difference for the dining room was that it was only one story high on Inspiration, whereas it's two stories on Horizon. It didn't have the nice height to it that the open 2nd story on the Horizon has. The Inspiration only has one pool, but it was rarely crowded and I could always get a lounger nearby when I wanted one. There was definitely space for another pool; the ship would just have to have been engineered differently.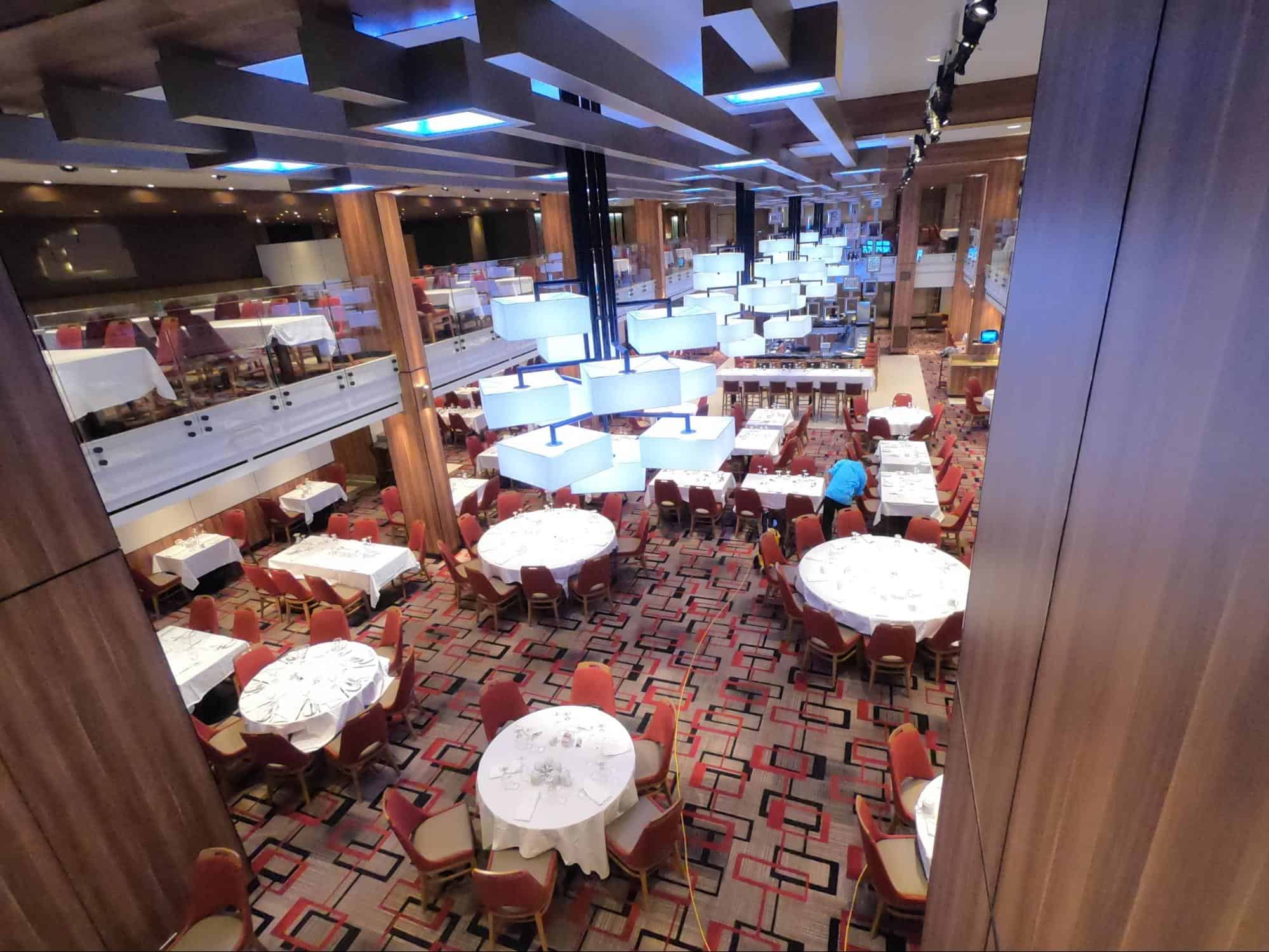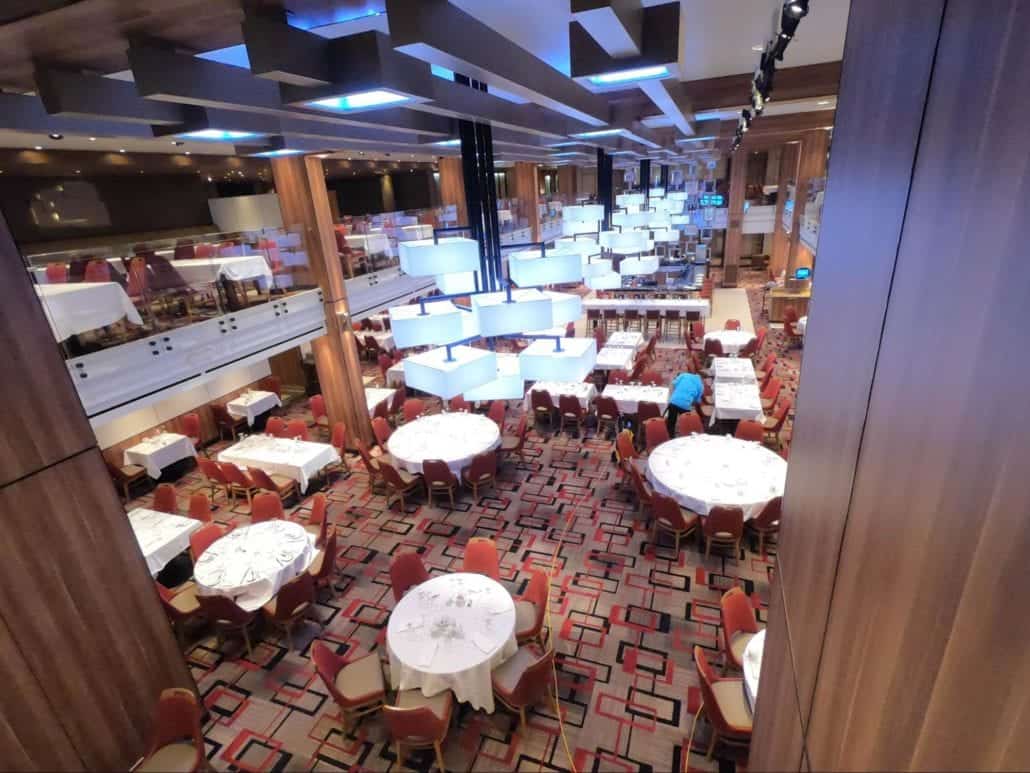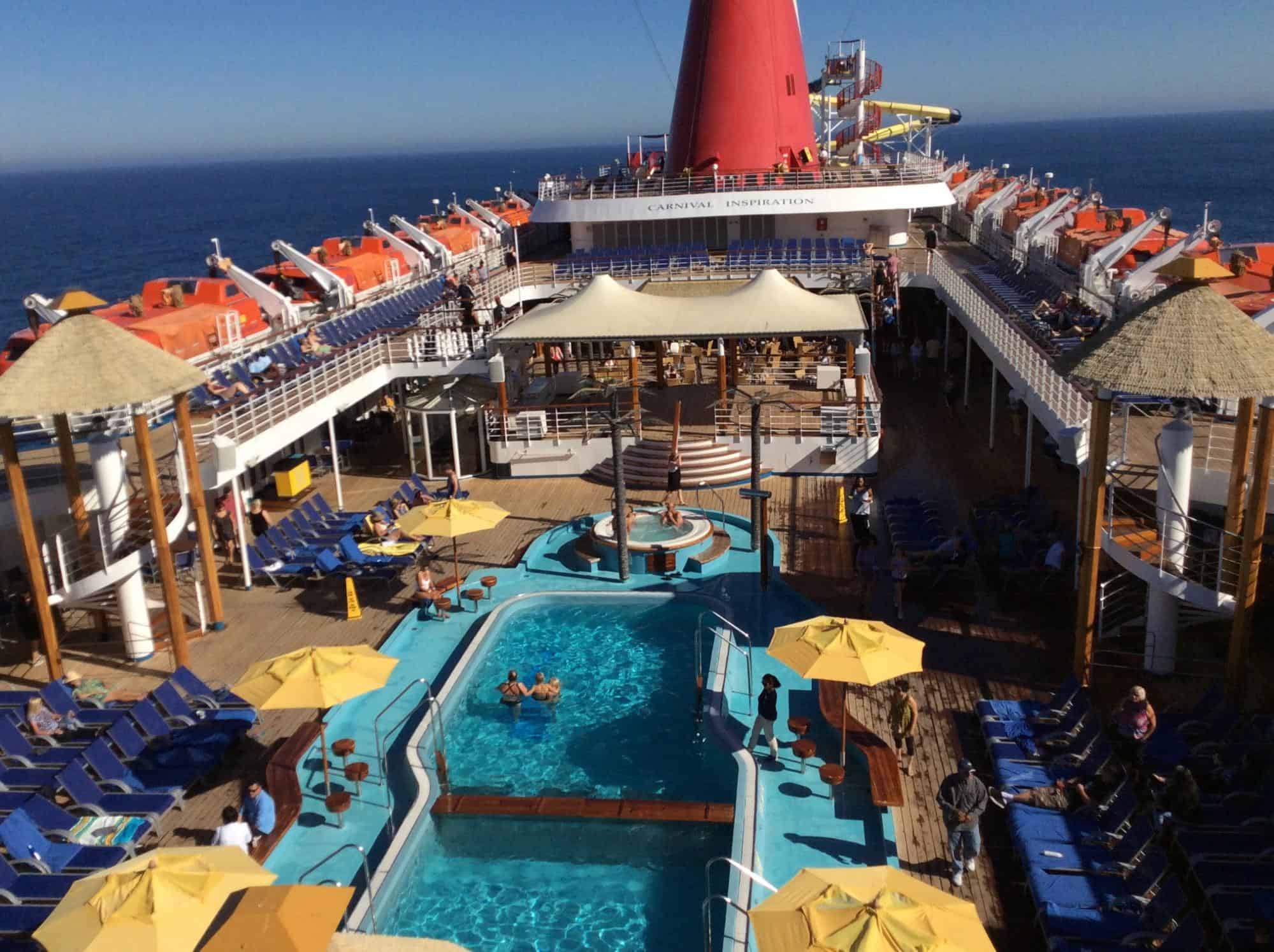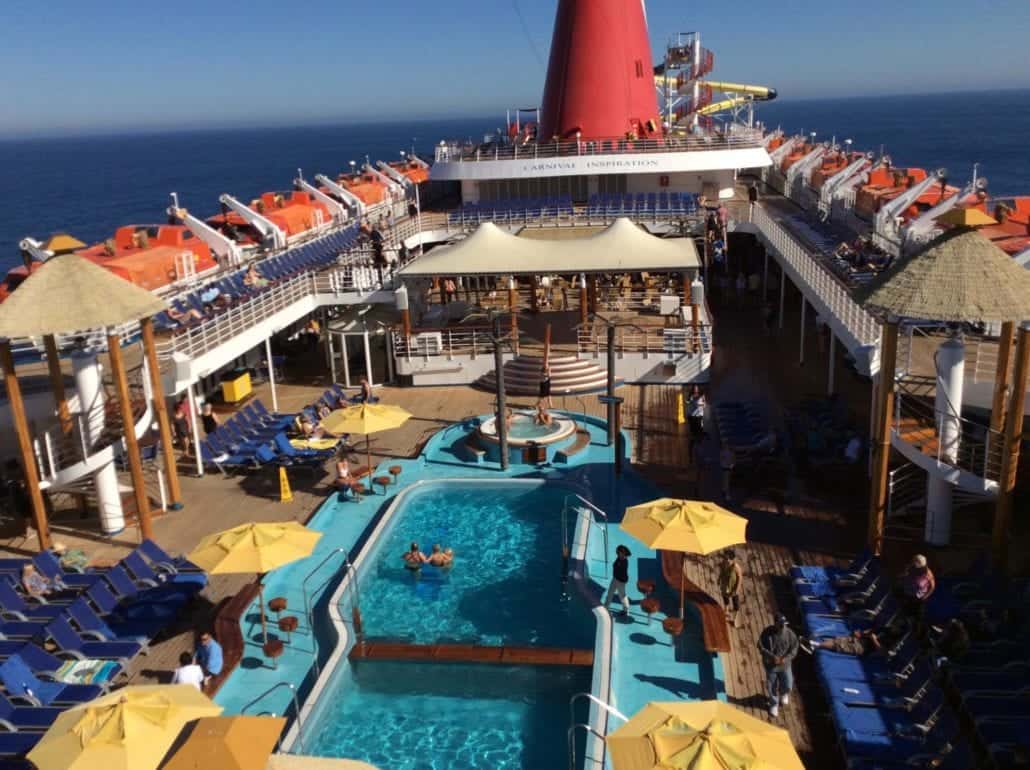 What I missed on Inspiration were some of the venues we got to experience on Vista and Horizon, such as Cucina del Capitano (love their lunch pasta bar), Fresh Creations on the Serenity deck, the Dive-In Theater, and the IMAX theater.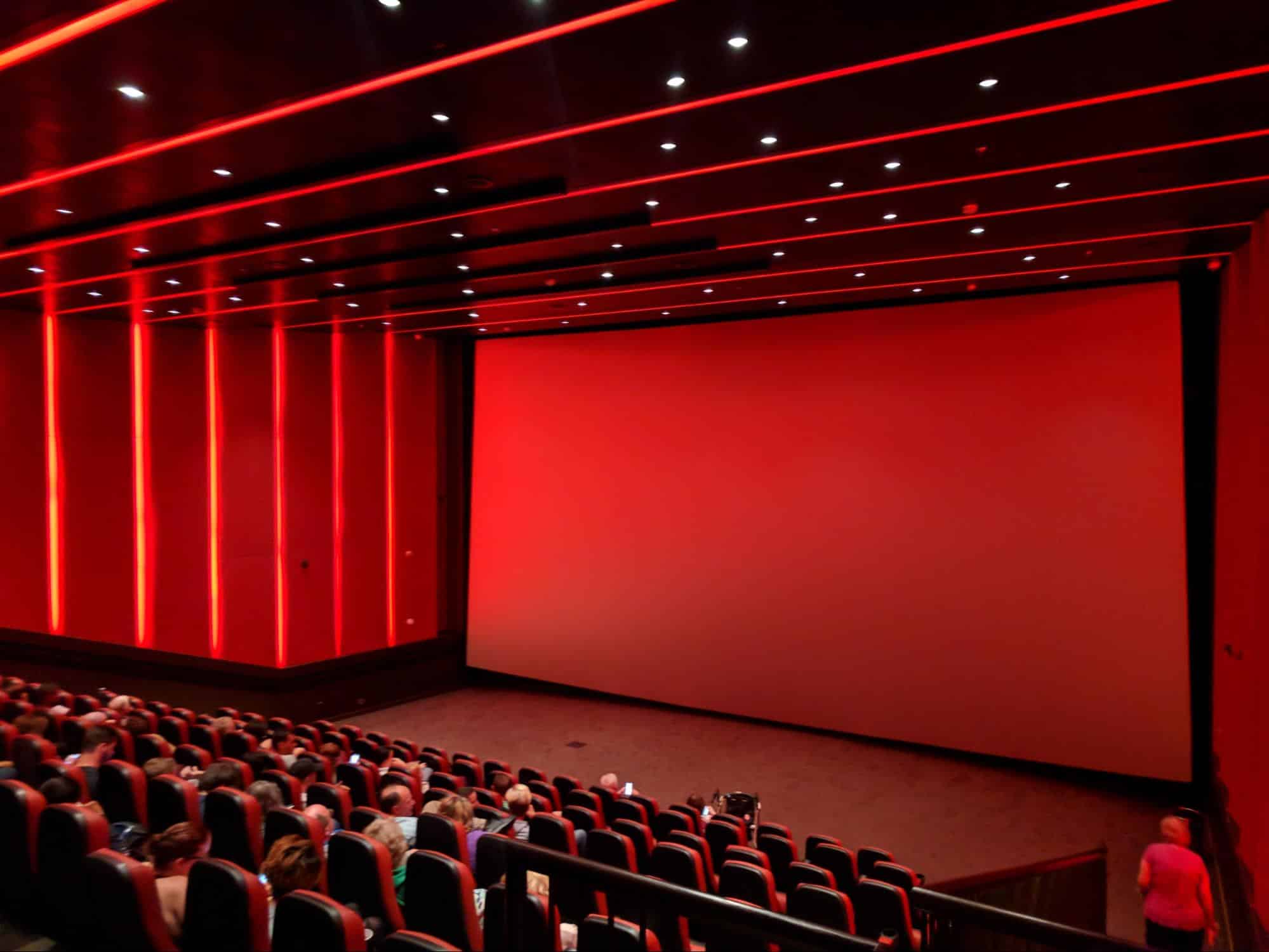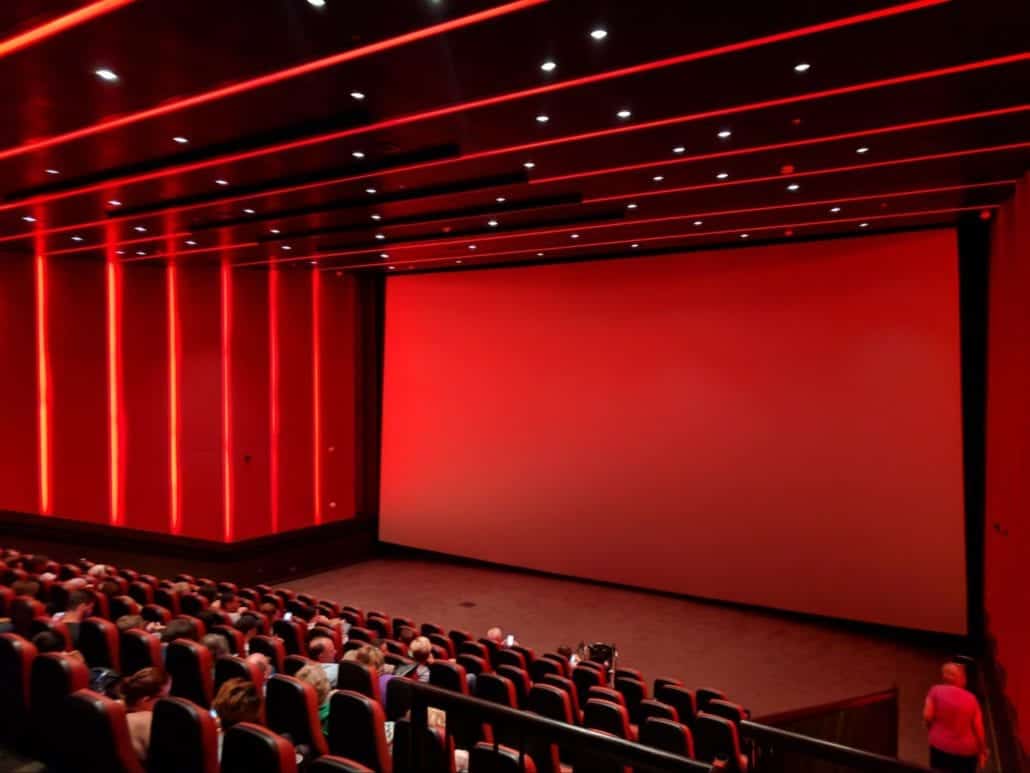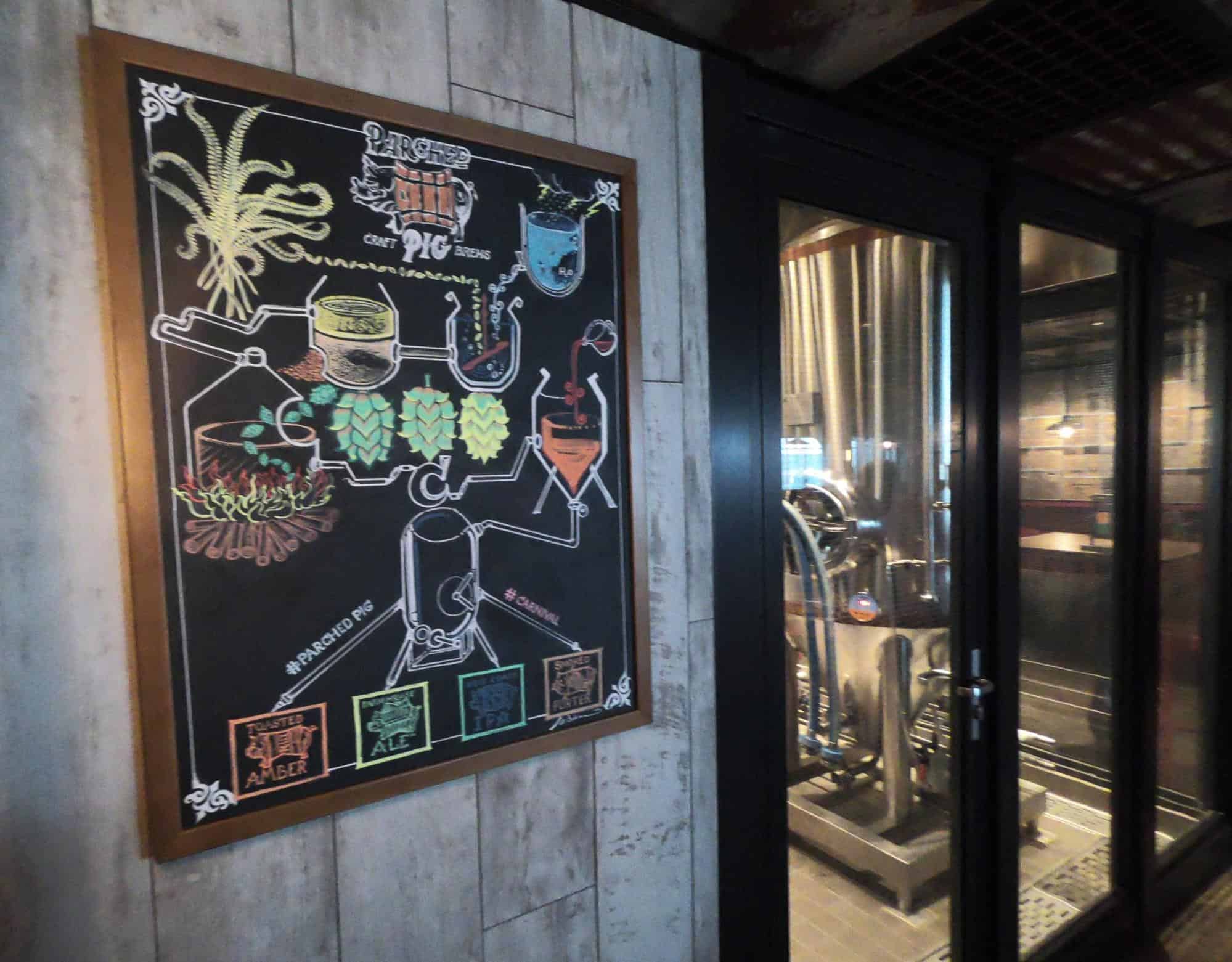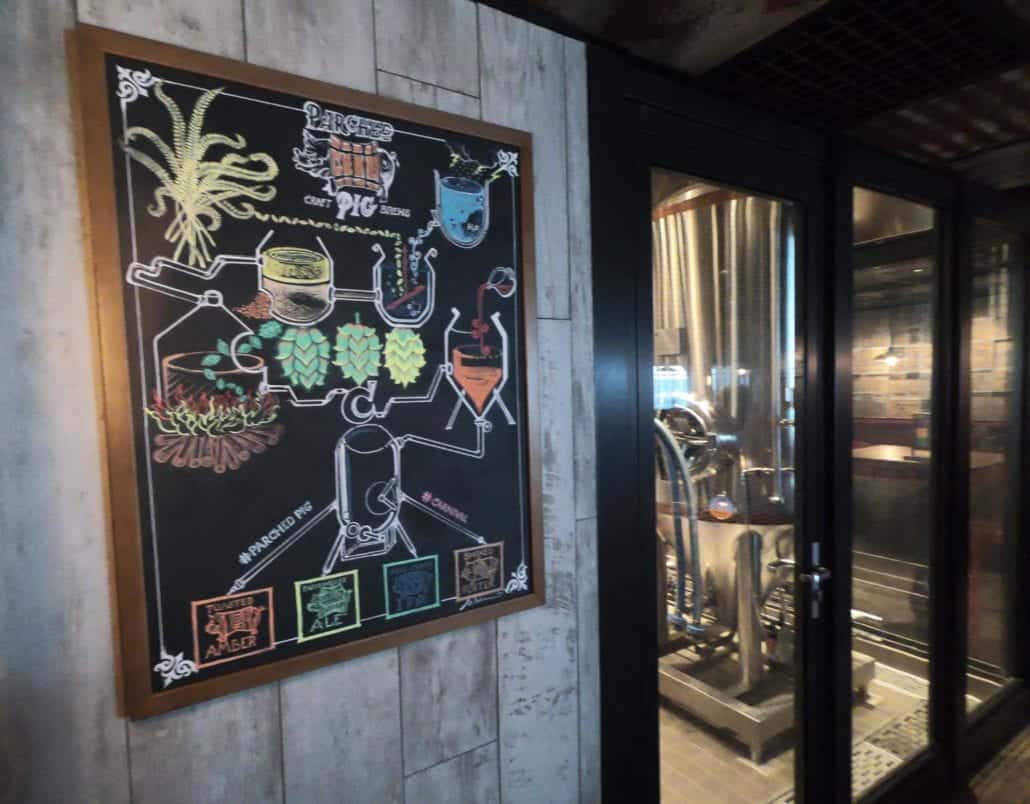 I also missed having a mini-fridge in the stateroom. Really, there is space for mini fridges in the Inspiration's cabins, and my husband missed the onboard breweries that Vista and Horizon offer because he loves craft beer.
There were other features missing here you'd find on the bigger Carnival ships, such as the steakhouse and the private Havana retreat area, but I didn't personally miss them. And since the steakhouse is a specialty restaurant (meaning it costs extra), maybe it's a blessing in disguise.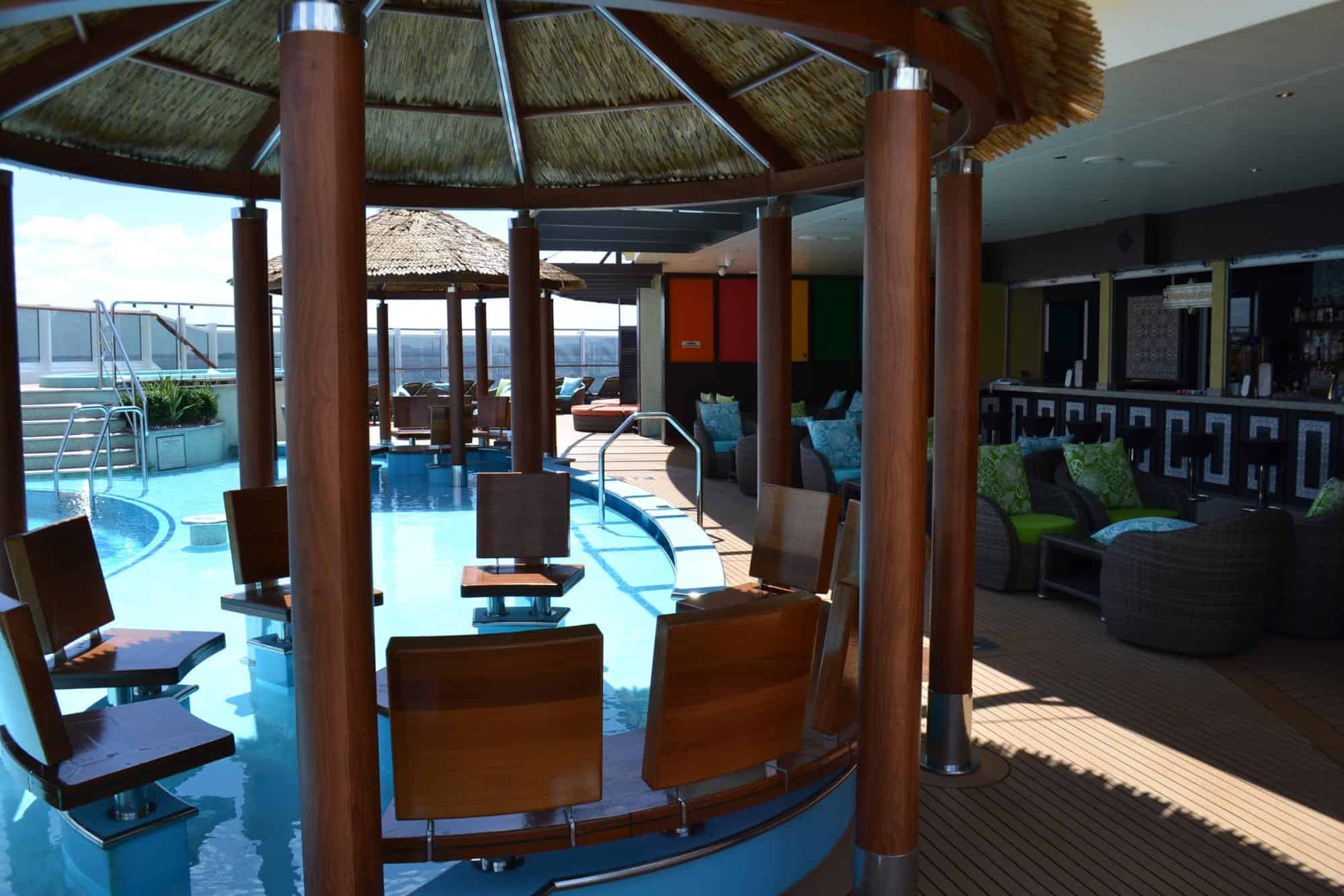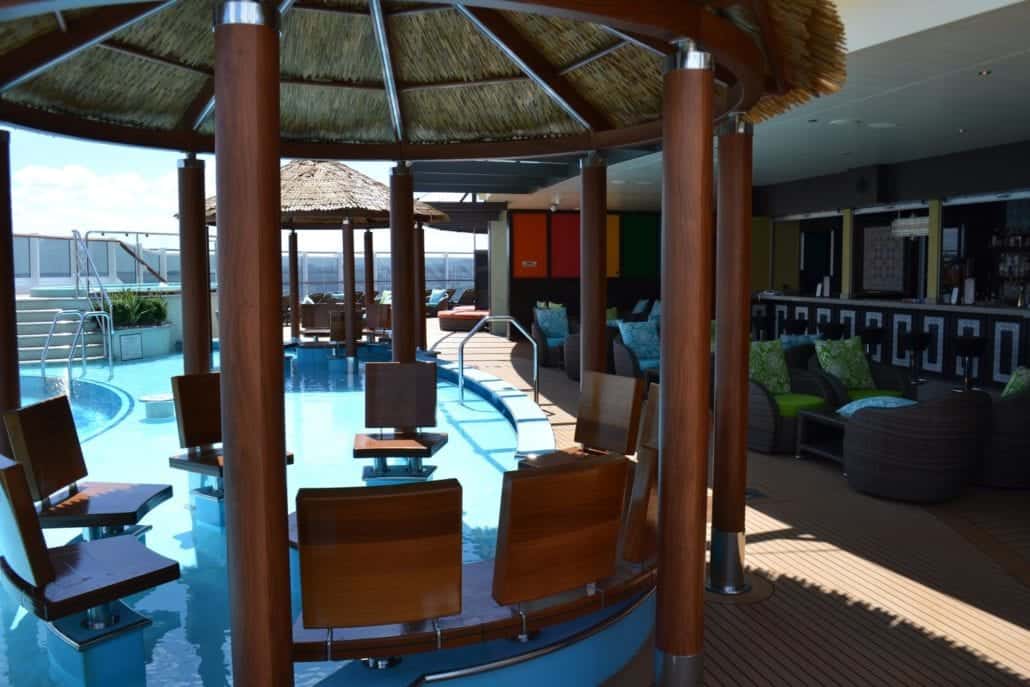 For me, I loved my cruise on Inspiration almost as much as I did my trip on Horizon. My interior cabin was not as nice, even though it was bigger than Horizon's interiors, but that was because it's older. There were plenty of trivia and comedy shows to keep me entertained, and I was able to find a spot in the hot tubs when I wanted to enjoy them.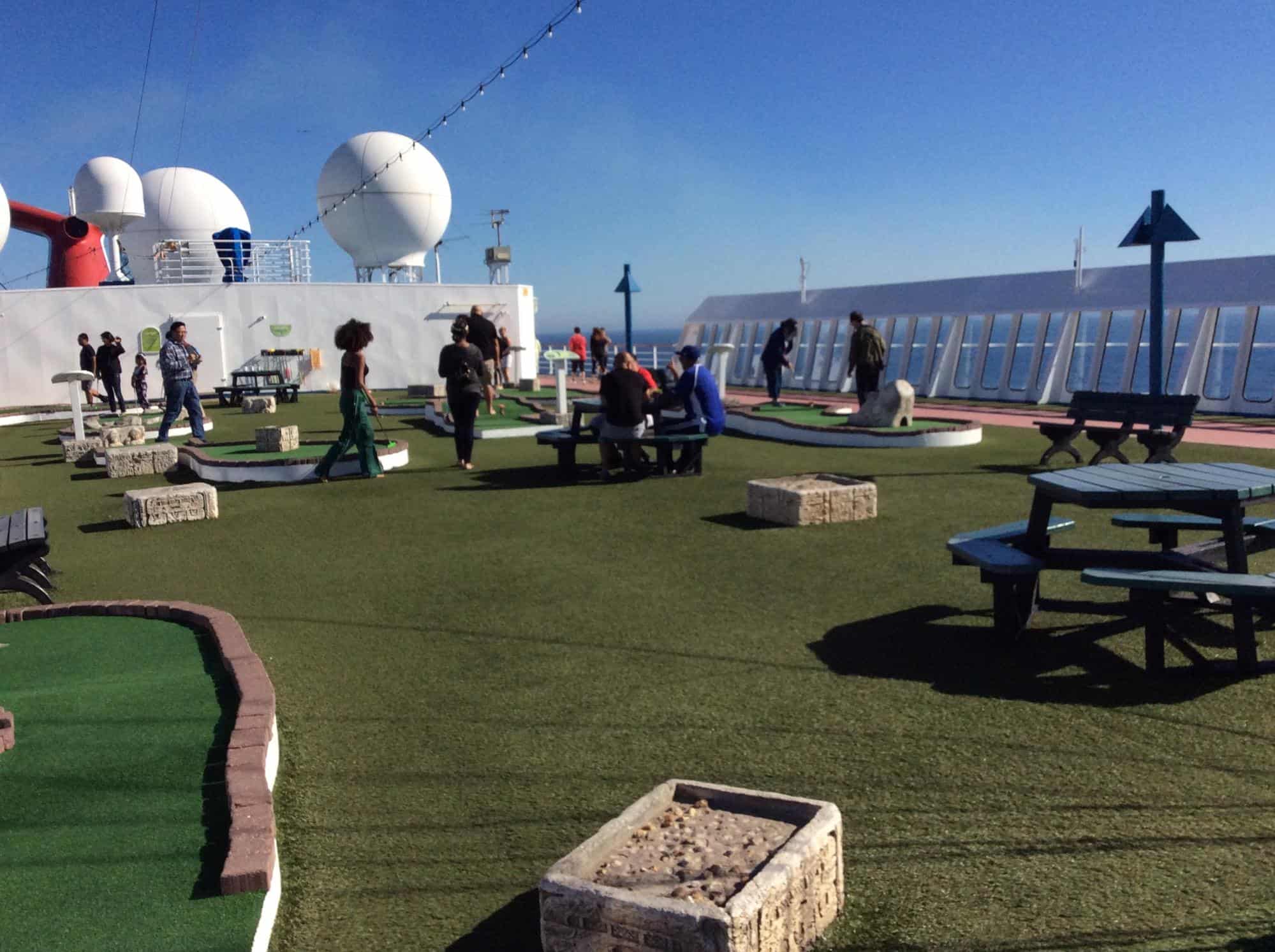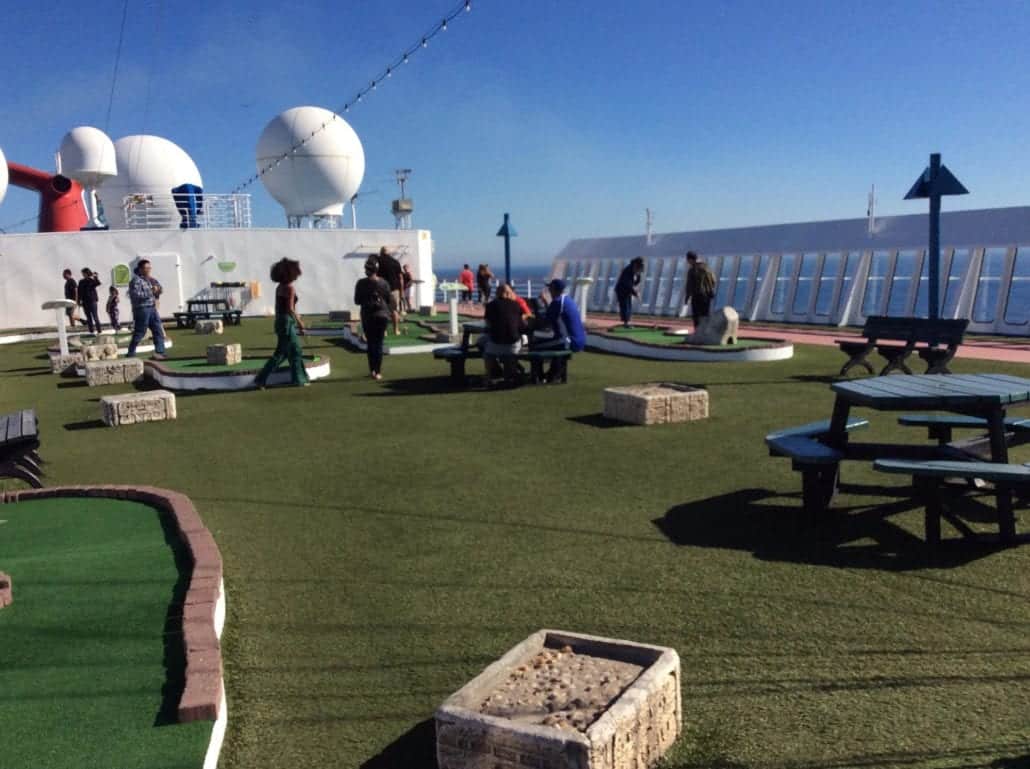 I could see getting bored if you were doing an extended voyage on Inspiration, but I actually wasn't able to do everything available during the three days of my cruise. I wouldn't have minded staying onboard for the following 4-day cruise so that I could really enjoy everything this ship had to offer.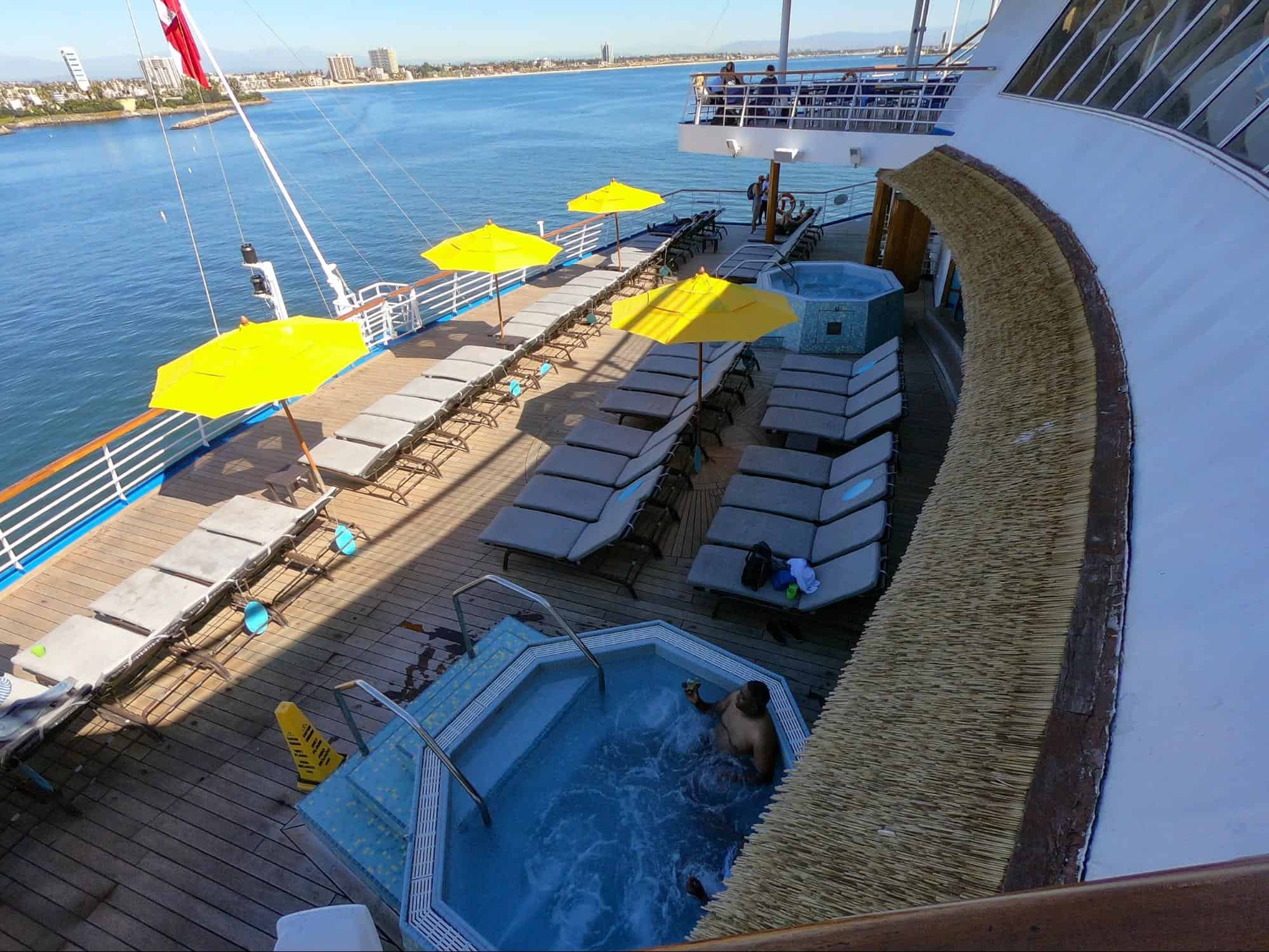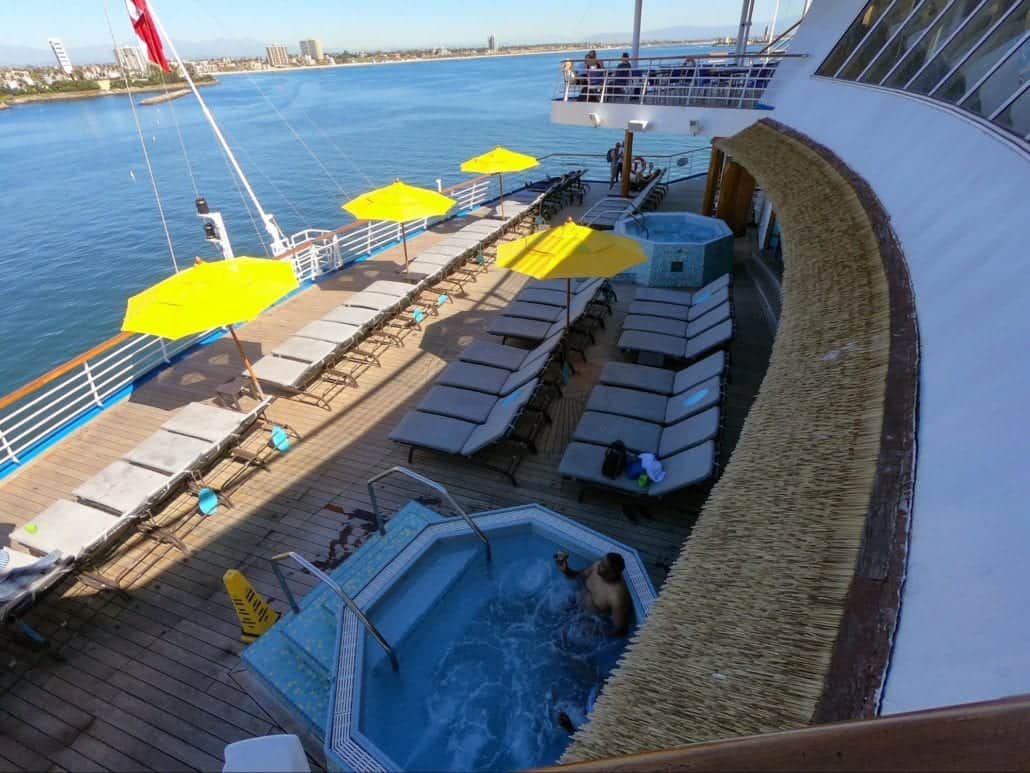 Want to read more from our special guest columnist Lauren Rodgers? Visit her blog, Lauren of All Trades.