A top executive at Nassau's cruise port warned local businesses that when cruise ships return, their passengers would likely be kept from "independently wandering" around the area.
He also made it clear he did not believe it likely that ships would return to Nassau before next year.
"Cruise Lines Won't Let Their Passengers Independently Roam"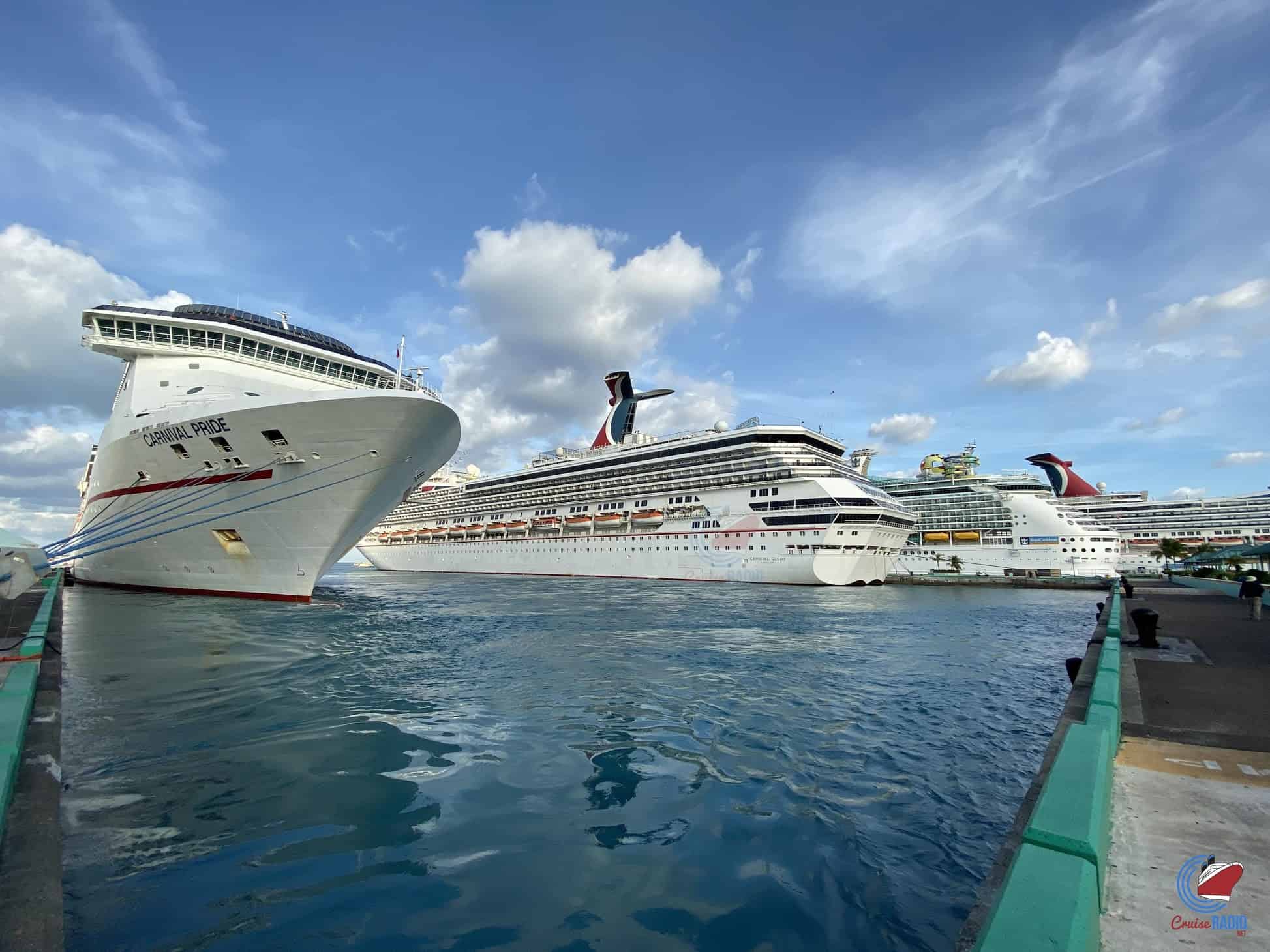 During an interview with Tribune Business, Nassau Cruise Port's Chief Executive, Michael Maura, warned local businesses that rely on tourism that the months ahead would be tough.
"From our perspective," he said, "the cruise industry will return but slowly and gradually. The fact that they have extended their re-opening until Mid-September provides some insight into how they may return in that I think there's a real possibility they will come with fewer ships and have fewer ships sailing."
READ MORE: 7 Ways Cruise Vacations Will Change Moving Forward
This assumption on his part has in essence been stated as fact by numerous cruise executives, all of whom said that their lines would return with fewer ships sailing with fewer passengers on board.
However, Maura took things a step further by suggesting that when ships arrived in Nassau, guests would be kept on a very short leash.
I think it's safe to assume the cruise lines won't let their passengers independently roam downtown Nassau," he predicted.
"The cruise lines will have gone through extra measures to screen those passengers," he explained, "so I think it's a fair assumption that the initial experience upon their return to Nassau will be one of pre-approved excursions where [they] have been satisfied by a local excursion provider or tour operator that they meet very stringent safety protocols to ensure their passengers remain [healthy]."
He believes the lines are "likely to maintain strict controls over their passengers and ensure they remain in a sterile environment as much as possible."
"There Ain't No Way Around It"
Acknowledging that this approach would make sense for both the cruise lines and the Bahamian government, Maura acknowledged it would be difficult on local businesses. "It's going to be a hard 2020," he admitted.
"There ain't no way around it. It's going to be very, very difficult. I don't think anyone downtown is going to see any cruise passengers."
Instead, he said, "They'll be disembarking and going on special tours."
Maura also suggested it would be wise to limit the number of ships visiting Nassau — which welcomed over 5 million guests in 2019 — in order to limit interactions between guests on neighboring vessels. "There are a lot of moving parts to this," he concluded.
"From a business perspective, businesses that rely on cruise ship passengers are going to find the return of business is gradual. We don't expect in our projections to get back to 2019 levels [of tourism] until 2022 or 2023."
In 2019, Nassau, Bahamas saw over three million cruise passengers.